Choosing the Right Fencing
By Jack Lawson
Whether you are keeping cherished family pets in or the rest of the world out, fences can offer a myriad of choices and conundrums. It is not necessarily easy to decide on which materials to use, how high to go, the purpose of the fence and how much to spend. We are fortunate at Nicholsons to have the experience in garden design and fencing installation to be able to offer a truly comprehensive service that ensures the right fence goes in the right location.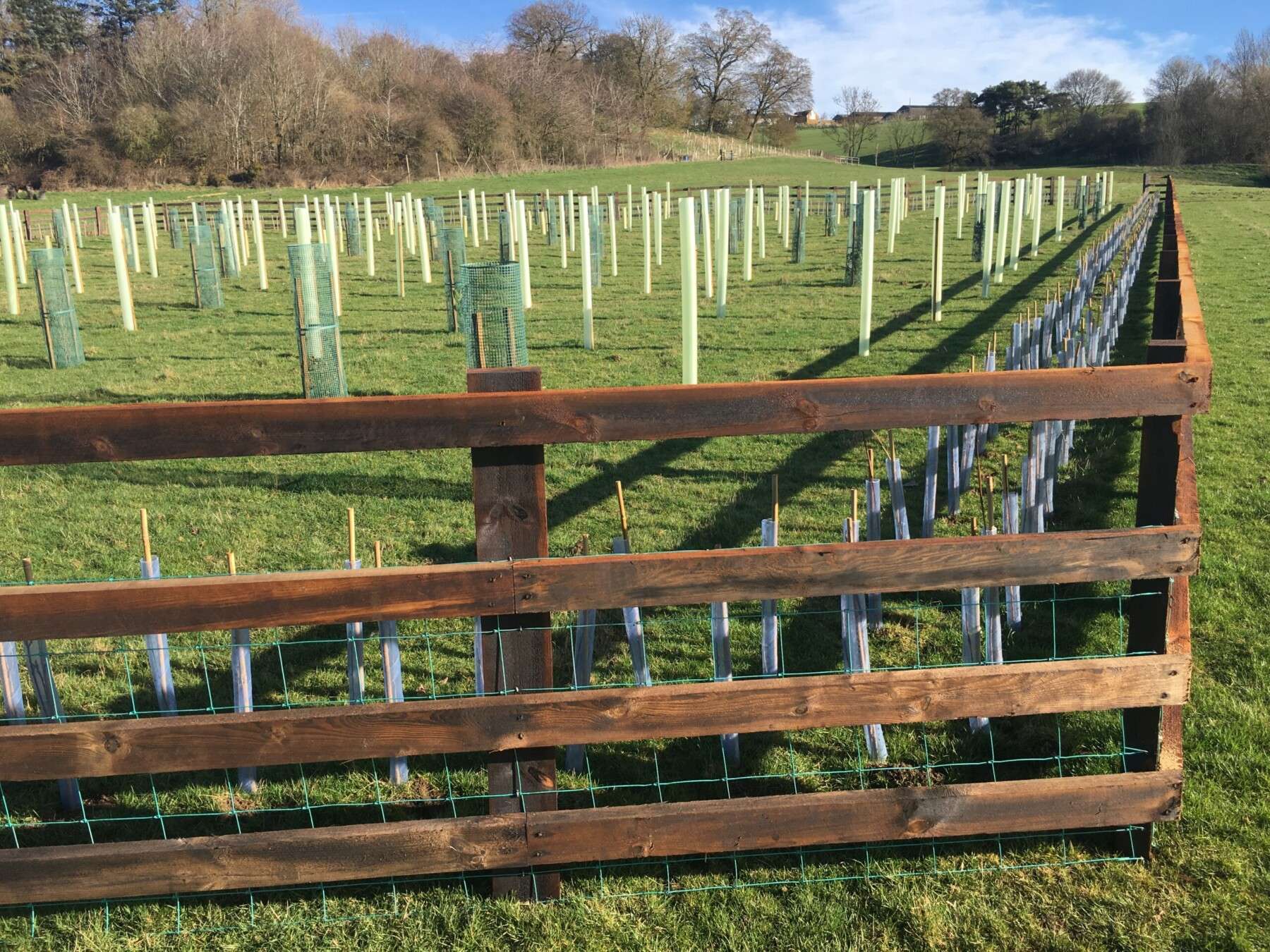 The bulk of our work sees us out in rural Oxfordshire putting up agricultural fences to keep cattle or sheep safe, or, conversely, protecting trees from being browsed by rabbits and deer. For this kind of work, knowing your material, how it is treated and what specification to use, is absolutely crucial. As a standard, Nicholsons uses Universal Class 4 (UC4) treated Pine to achieve a level of durability we are happy to recommend to our customers. This means that the timber has been kiln-dried and pressure-treated to ensure that the application of the preservative is deep within the wood.
Another option is to use Creosote, much the same process as UC4 but this uses higher temperatures. This treatment has been used for over 150 years and can extend the lifetime of a fence to 30-40 years. It also introduces an unmistakable colouring, which can be like Marmite – you either love it or hate it! However, Nicholsons applies a thoughtful approach to its use because of the associated carbon footprint; Creosote is derived from coal and the tar is a by-product of the coking process for steel manufacturing, so this product comes with an environmental cost.
Typically, agricultural fencing consists of tensioned wire or netting for rabbits, sheep, cattle, horses and deer, as well as post and rail fencing. The strength of these fences is determined by the distance between each post and the depth they have been put in the ground. Deer fencing only requires posts every 5m, whereas cattle require posts every 3m, but both will have 40% of the total length of the post in the ground. A straining post for deer fencing will be driven 1.2m in the ground to ensure it is rigid and able to carry the weight of the netting. Rabbit net is slightly unusual because it is typically buried in the ground and it is the vertical tension that keeps the fence looking smart, as well as preventing the bunnies digging underneath it.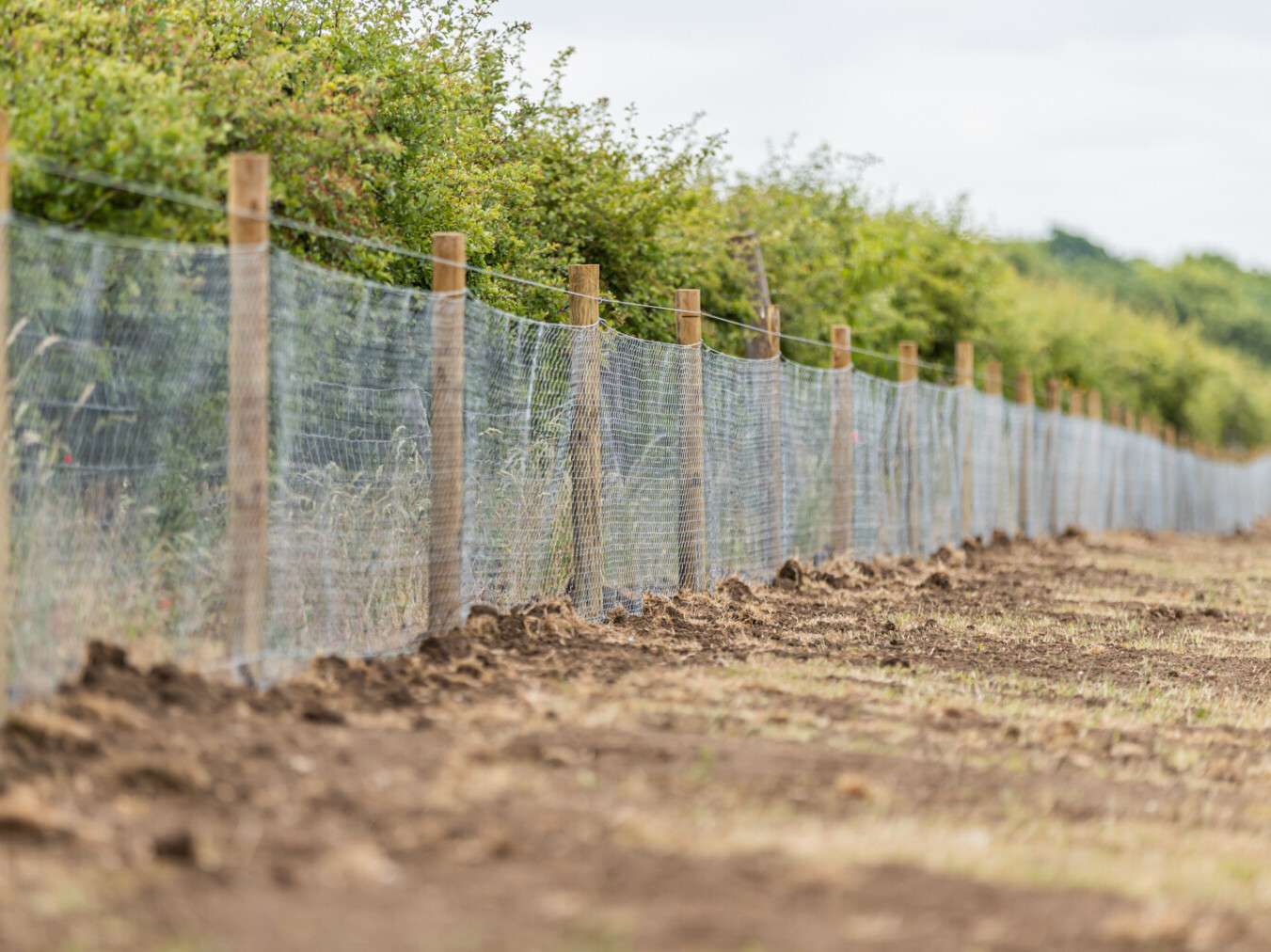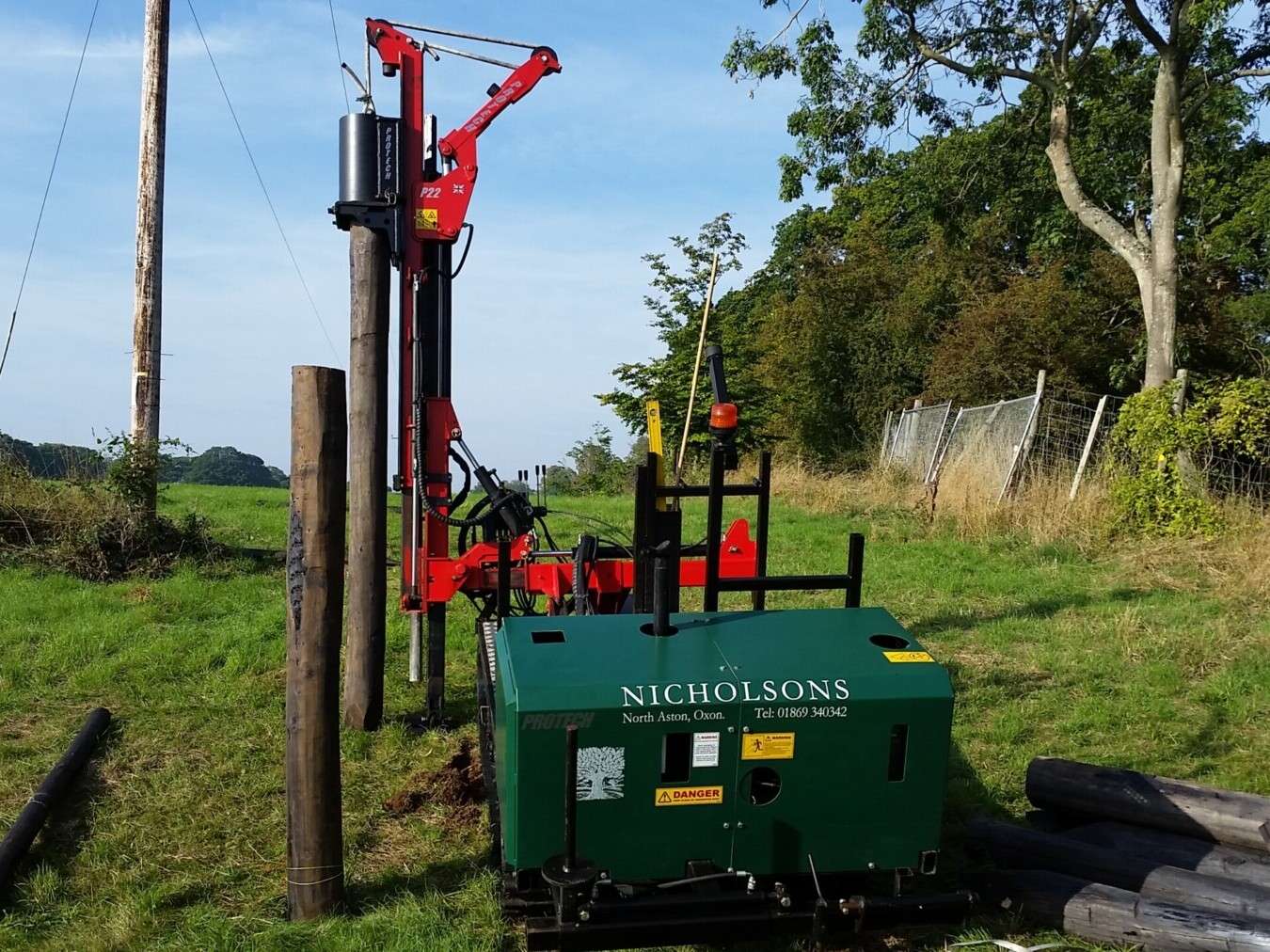 Protech knocking in posts
Agricultural fencing is driven by functionality and economies of scale. In some instances, our fencers can install 200m of fencing per day – handy when you have boundaries stretching over kilometres! Domestic projects tend to focus on functionality and aesthetics – fences can be visually striking structures – so it is always worth considering how they will impact upon the space they inhabit.
Typically, the go to for most gardens is closeboard fencing. It is a solid, durable and smart option that can be installed at 1.2m, 1.5m, 1.8m and 1.96m heights. You can install a fence up to 2m in height without any planning permission, unless you are replacing an existing fence which is over the 2m limit. In these situations, you can replace like-for-like – but it's always worth checking to avoid any misunderstanding.
The details are what catch the eye, so we always include capping on the top of our closeboard fences. This helps protect the cut edges of the feather-edge boards from the wind and rain, whilst also offering a cleaner finish to the top of the fence.
If closeboard looks too impenetrable, pre-made fence panels are another option. These come in all shapes and sizes to suit the garden (and this is where our design team come into their element!), but the 'Aran' panels below are a good example of a contemporary looking fence. If you were looking for something a little more natural, hazel hurdles are a great alternative.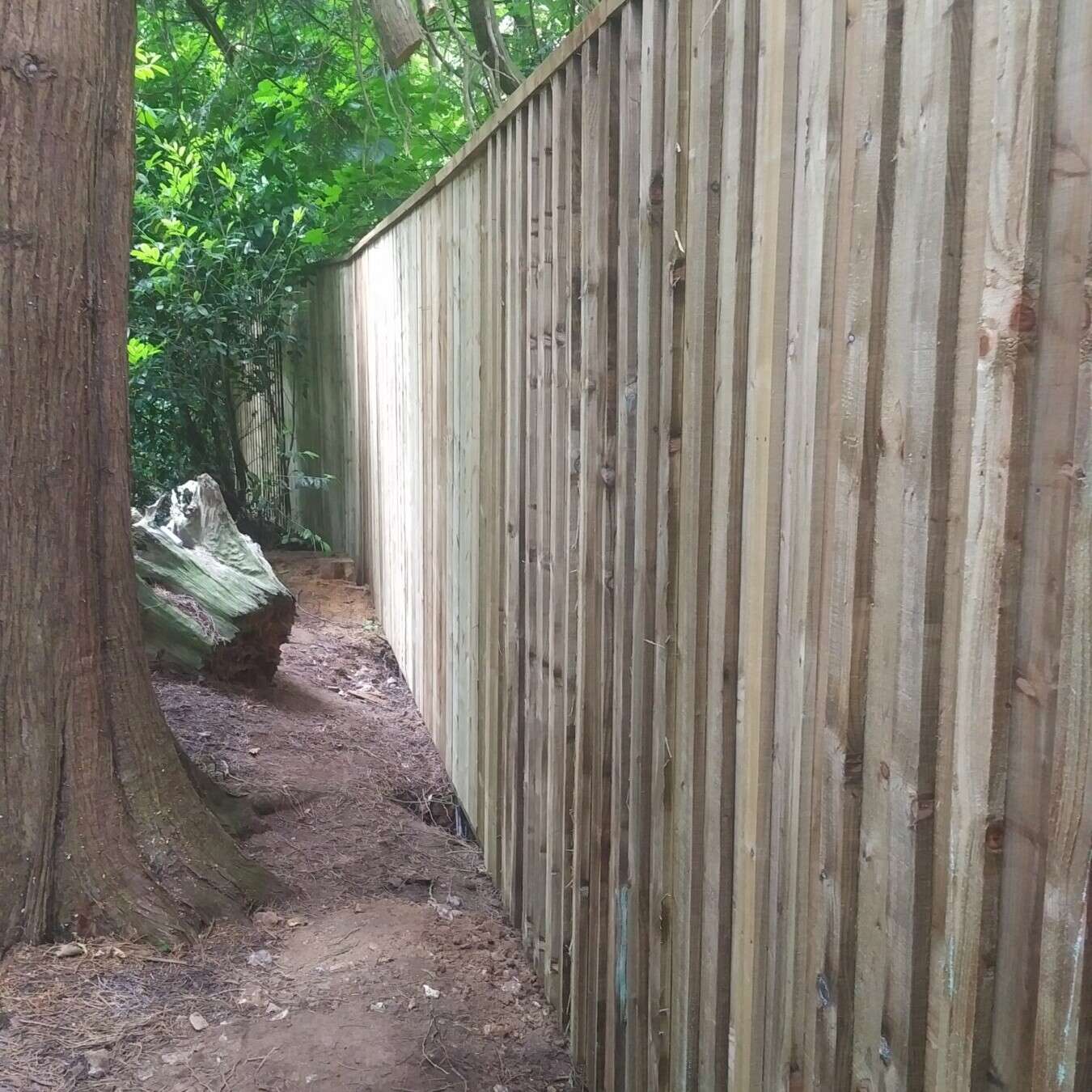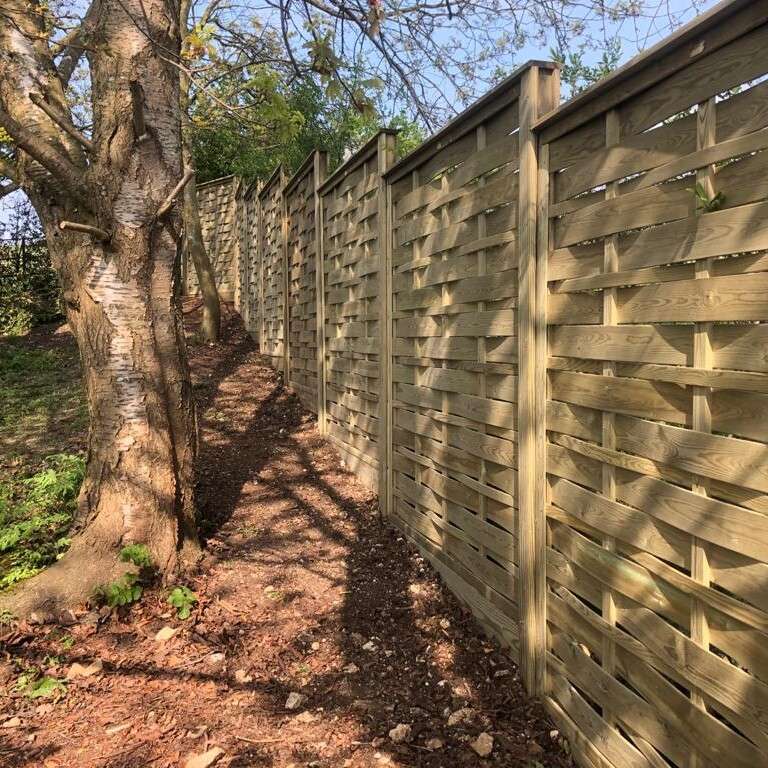 If you're fortunate enough to have your own paddock or a larger garden, cleft chestnut or estate railing can provide security without obscuring views. We can make both animal proof, so they are also incredibly versatile options. Unlike some of the other styles of fence, you can create long sweeping curves that follow the contours of the ground. This allows the cleft chestnut to sit very comfortably in the landscape, and its natural finish slowly fades to a soft grey, which can very easily blend into fields of wildflowers or tall grasses. Estate railing is more of a statement; it can be left galvanised or painted (black is popular, but any colour is possible) so that it offers a striking contrast.
I hope you have enjoyed this short introduction to the intricacies of fencing. Nicholsons has the skills and will take the time to discuss with you the many options available – extolling the virtues of particular materials and advising on the appropriate fencing options if you have a certain purpose in mind. If anything within this article prompts questions, feel free to send us an email (hello@nicholsonsgb.com) and we'll get back to you as quickly as we can.