Find out how our team of horticultural experts can help you find the perfect plants for your garden…
Consultations
Our Consultation Service is an opportunity for you to visit the Plant Centre and discuss your garden aspirations with one of our Horticultural experts. Photographs, plans and measurements are always helpful when assisting you with the best plant choices and, if a soil sample is supplied, we can also ensure the 'right plants for the right places' are always recommended. With a wide variety of plants available to view on site, we can guide you in such matters as screening, hedging, ornamental and fruit tree choices, topiary, climbers and herbaceous border planting, and much more.
Appointments, lasting for up to half an hour, can be booked for weekdays and up until 10.30am on Saturday mornings by emailing consultations@nicholsonsgb.com. Alternatively, telephone 01869 340342 selecting Option 1. Enjoy a delicious cup of coffee while our experts help you realise your gardening dreams. We look forward to welcoming you!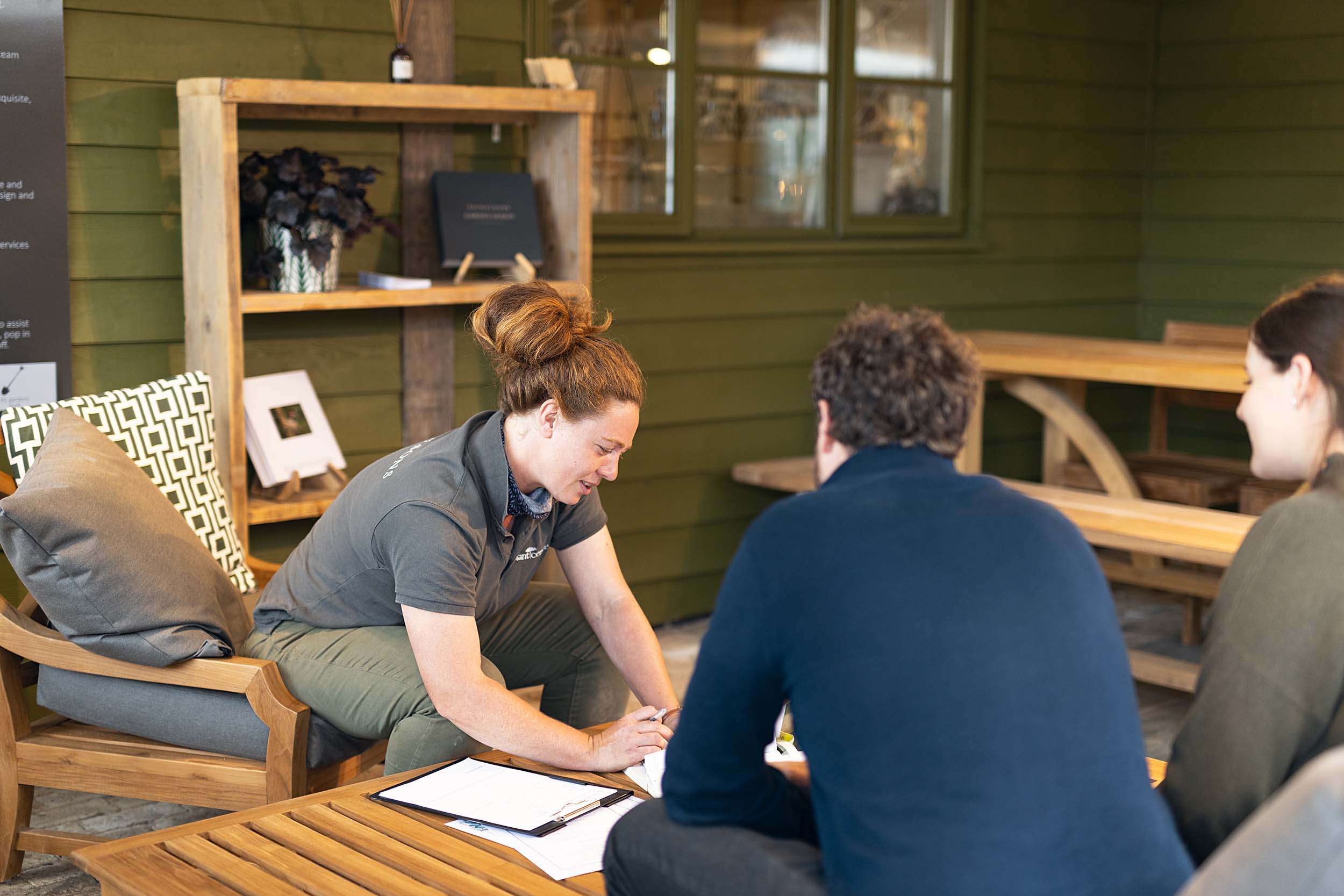 What do we offer?
We offer a full range of plants for your garden, specialising in home grown trees, screening, and hedging. We pride ourselves on our peat-free production, our ability to source responsibly and we are proud to have been awarded 'Plant Healthy Certification', so you can be assured of the highest quality plants.
How can we help?
Whether you are a beginner, seasoned gardener, or simply have a project in mind, our experienced and trusted team are here to advise you. We welcome the public, so come and see our full range of plants at our site in North Aston. For an enquiry or quotation please email plantsales@nicholsonsgb.com.
BOOK YOUR FREE CONSULTATION NOW