GARDEN DESIGN PROCESS
If you've got a garden that you believe could do more, give us a call – from a short Design Consultation to a major Design over-haul, we'd be delighted to help.
Garden Design Process
This is a step-by-step process for Garden Design. Initial consultations are also available for our other professional services, we are happy to meet on site or quote for professional landscape services from surveys and plans. The design process follows a clear structure:
Initial Consultation
Design Proposal
Site Survey
Concept Plan
Planting Plan
Lighting and Services Plan
Detail Plans, Setting Out Drawings etc.
Other Optional Services
We pride ourselves in our attention to detail.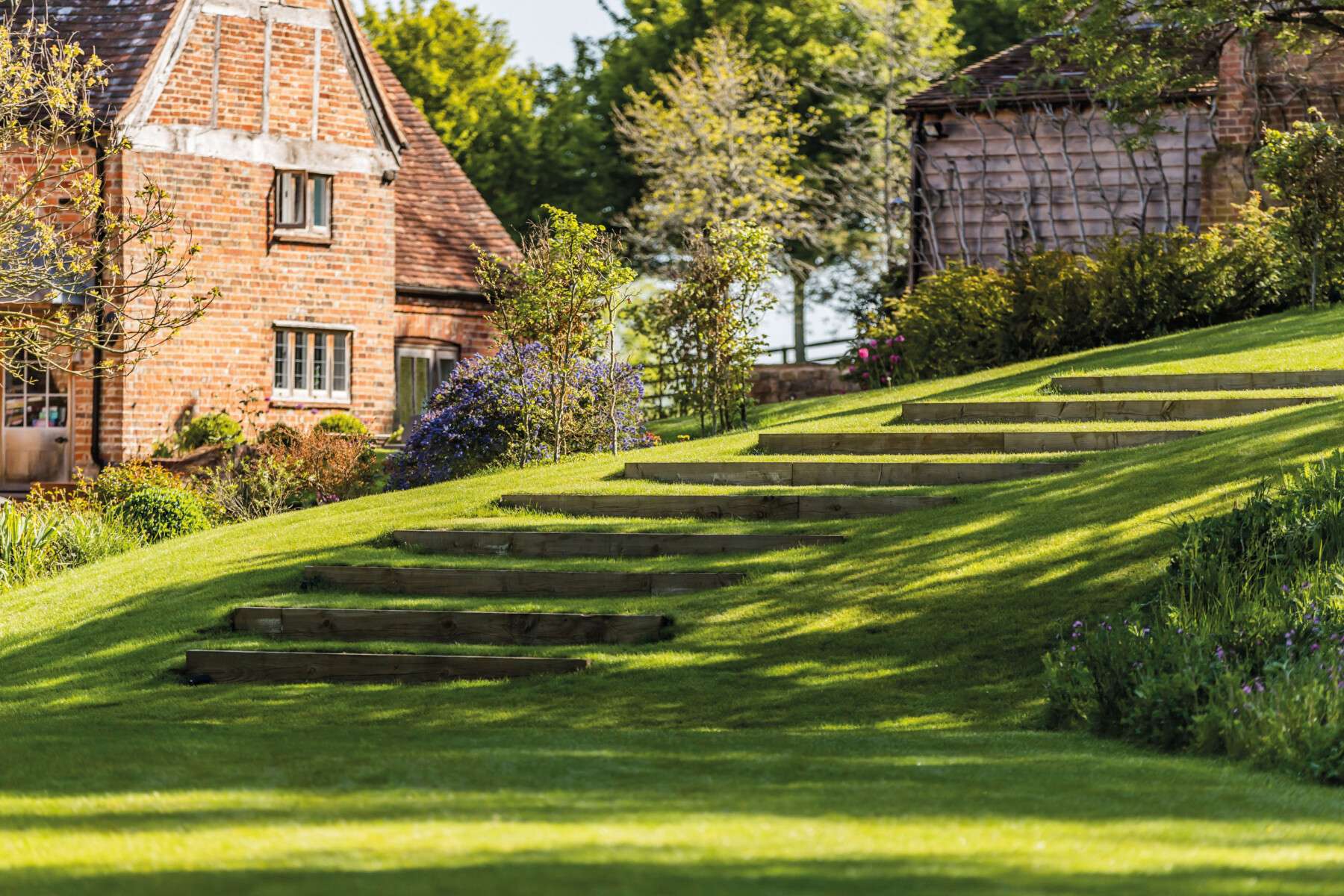 Initial Consultation
We like to meet all garden design clients face to face on site. We can look at the space together and agree a design brief, but most importantly you get a feel for us, and how we work. We will also ask about your budget so right from the start, your design journey is practical and achievable.
Design Proposal
Within a week of our site visit, we will write back with your Design Brief and a Fee Proposal.  This will break down the process according to the following stages, identifying your costs up-front. Take a look at some of our designers' other work in our design portfolio by clicking here…
Stage 1: Site Survey
In almost all circumstances a full topographical survey is invaluable as a start point.  This gives an accurate base and starting point – the outlay is easily off-set by eradicating errors and assumptions.   We can point you in the direction of surveyors and advise of typical costs if you don't already have a recent site survey.
Stage 2: Concept Plan
This is the overview or 'macro' vision, based on your brief, style and a pinch of our own aesthetic to deliver a plan to your outlined budget. Plans will be to scale and include CAD drawings and mood boards to give a thorough visual understanding of how the finished garden will look. The garden design plan will show areas of landscape features such as terraces, paths, planting beds, trees lawns and others.
The drawings will be presented to you and we will discuss the plans and complete a round of amendments, if required, to perfect it for you. We can also give broad brush costings at this stage to give you a feel for the design against your budget which can inform design decisions.
Stage 3: Planting Plans
Next is the Planting Design.  This will be done to create a beautiful, long-flowering scheme to your chosen colour-palettes.  We specialise in creating borders that look fantastic without requiring constant titivation to keep them that way, but we love a chance to explore horticultural curiosities as well.  If you simply want a planting scheme without the Concept Plan, please call – we'd be delighted to quote.
In brief, we cover it all – from creating the Design Brief to sourcing the final finishing touches.  Do contact us and see how we could help you.
Stage 5: Detail Plans, Setting Out Drawings etc.
Particularly on larger projects, Concept Plans need to be converted to detail drawings that allow for accurate pricing and construction.  These could include (amongst others): Setting Out Drawings, Construction Drawings – for structures or water features perhaps – Planning Application Drawings etc.  We can advise what is required and never produce drawings for drawings' sake.
Can we design or build your garden?
Nicholsons specialise in whole garden projects and would like to hear from you if you have a medium to large garden requiring design or construction. Start your process by filling out the form below, or give us a call on 01869 340342
Our team may try to contact you by email. If you have not received anything within 2 working days, please check your junk mail folder.
Achievable, stimulating & aesthetically pleasing