Gardening Tips
The garden is an all year round project, from pruning fruit trees in summer to frost protection in winter. One of our gardener's, Claire Dean, is helping us out by writing up her gardening suggestions for each month of the year. Come back here each month to see her latest advice for consideration in your garden.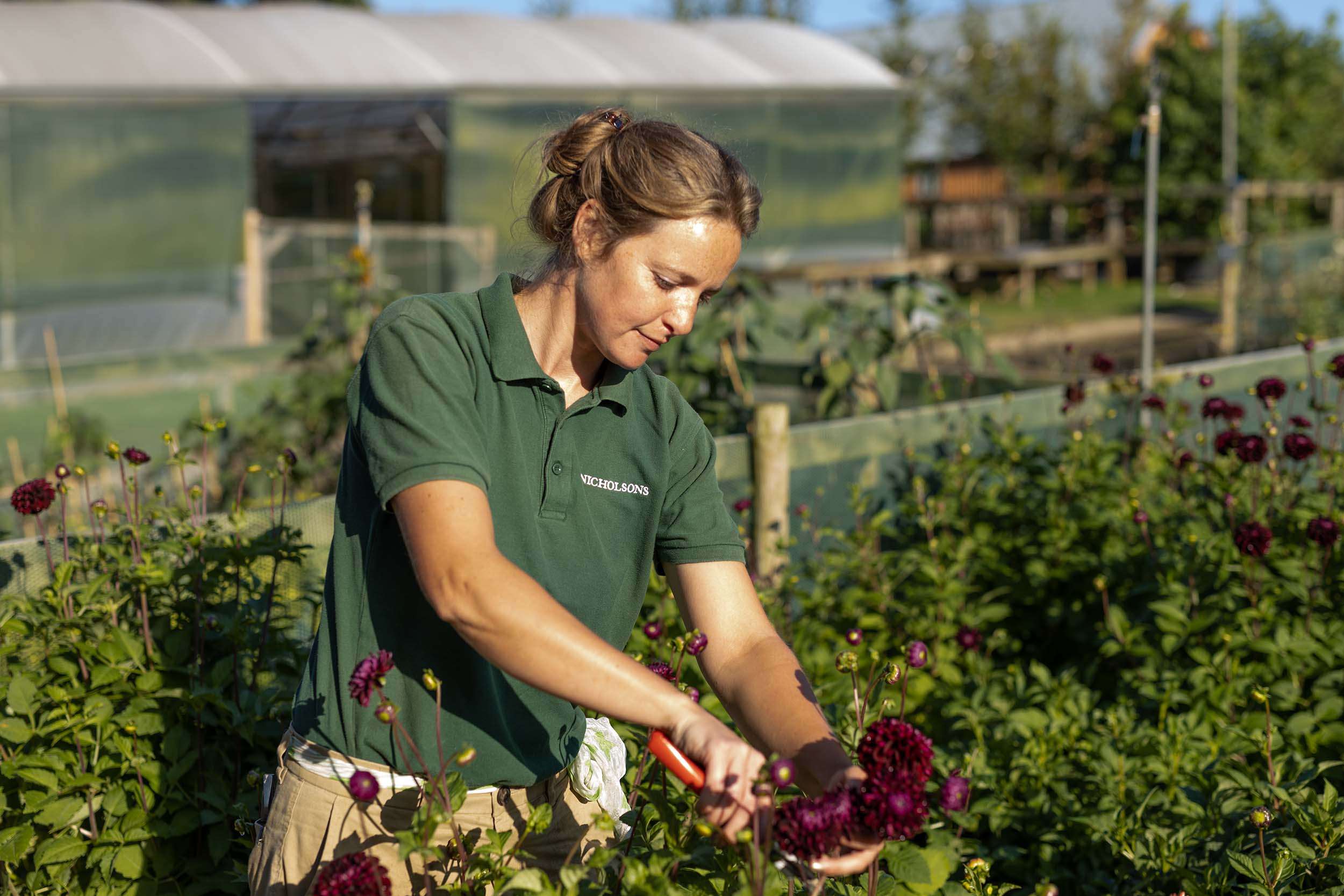 November/December
This autumn, we have been spoilt with the seasonal colour on display. The autumnal hues have been exceptionally striking and have made otherwise stormy days rather beautiful. However, there are still several jobs to get through this year and putting the garden to bed for the colder months is top of the list.
Clear up fallen leaves from lawns to prevent dead spots. Where possible, consider using these in a sheltered corner of your garden to create a 'habitat pile' for garden wildlife, such as amphibians, reptiles or hedgehogs.
For those of you lucky enough to have a pond in your garden, now is the time to clear over-excessive vegetation or silted areas before the amphibians start coming back early in the New Year. Small amounts of leaves in ponds are not a problem for wildlife but if they are plentiful, try to remove them before they sink to the bottom.
An environmentally friendly option to avoid your pond freezing over is to place a floating tennis ball in the pond. The continual bobbing action allows oxygen to enter the pond and delays the freezing process. Ensure wildlife ramps are still in place to allow for easy entry and exit.
Plant those tulips! Temperatures are now consistently below 10 degrees at night so tulips can be planted. You then have something exciting to look forward to in spring.
Be careful with your ornamental grasses when cutting back faded herbaceous borders. They can serve as effective winter interest so check which cultivar you have and see if you can wait to cut it back in early spring.
Look after your ceramic containers that are not frost resistant by covering them with hessian or fleece. You can also put them onto "feet" to help avoid the container sitting in water which can add to the pot cracking and breaking.
Remember to hand weed the perennial weeds (roots and all) and hoe any annual weeds. This will help you in the spring when keeping on top of weeds can be a real chore.
Planting bareroot is often more economical than planting containerised plants and it gives the plant the winter season to bed in, ready to grow in the spring.
Fleece protect your tender plants, whether they are kept outside or in sheltered areas i.e. greenhouses or potting sheds.
Winter prune your "pips" fruit trees i.e. apples and pears but not your "stones" fruit trees i.e. cherry trees or any espaliers.
Irrigation timers: make sure your irrigation timer is removed, the battery taken out, the timer cleaned and wrapped up if storing in the shed or greenhouse.
Be careful with your bonfires – any piles of logs or brash can be a magnet for wildlife. Always dismantle burn piles and restack before burning to allow hibernating animals such as hedgehogs to seek shelter elsewhere.
Feeding the birds now, during the coldest part of the year, will be very welcome.

Ensure that bird baths are regularly topped up but remember to clean feeders and bird baths weekly with mild disinfectant to prevent the spread of disease.

Now is also a good time to clear out droppings and old nest debris from any bird boxes so they are ready to be taken up again in spring.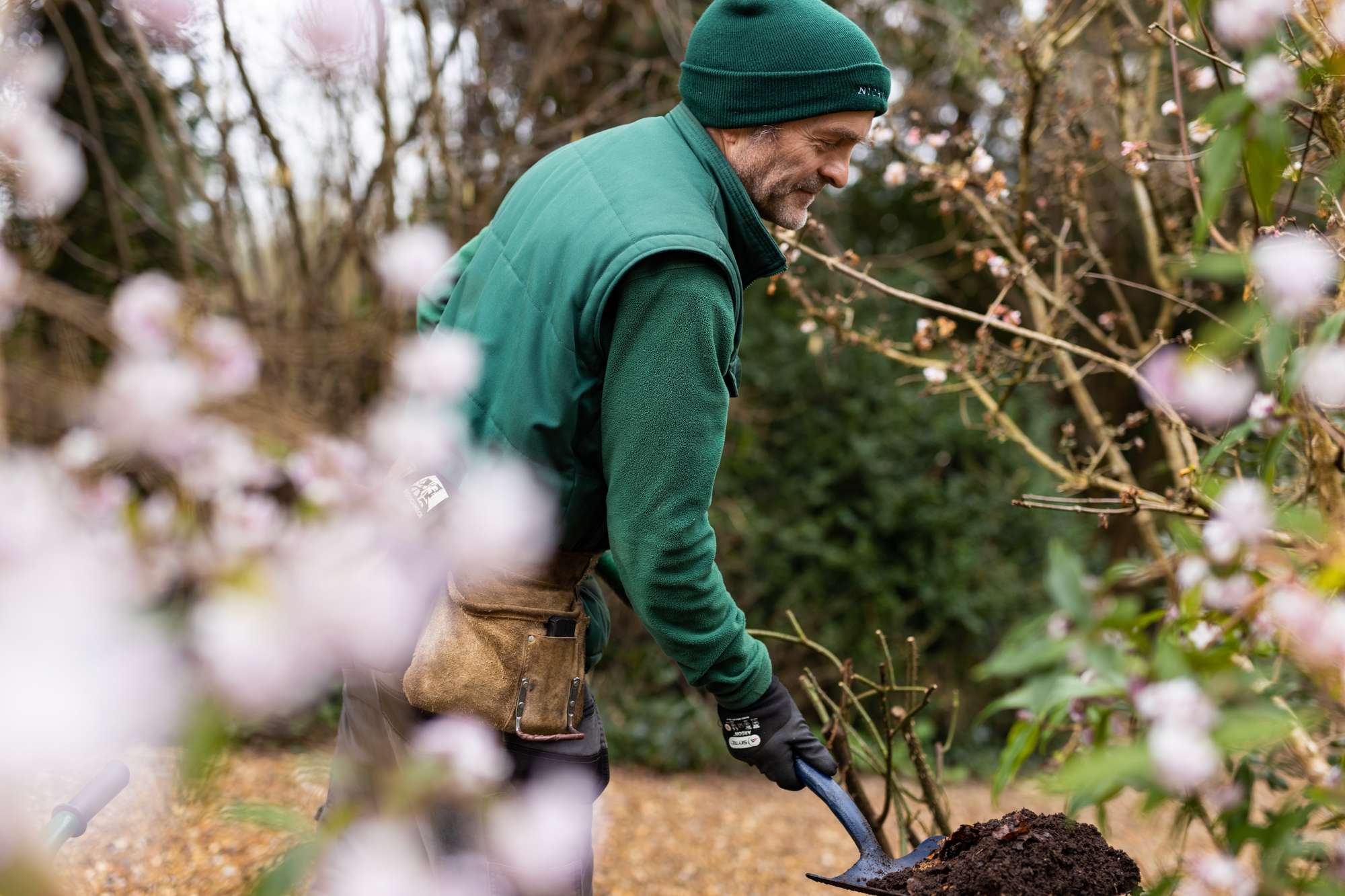 October
It is fair to say that September brought us quite a variety of weather, with the hot spell at the beginning of the month seeming to confuse things in the garden. Now, as we inch further into autumn, rather than our gardens winding down, it seems to have given them one last hoorah. So far, the temperature has been quite mild, but the leaves are definitely changing and starting their autumnal display with gusto. Aside from enjoying the beautiful colours, please find below some suggestions for gardening jobs to complete at this time of year.
Once the frost has come, lift dahlias and store. If you overwinter your tubers in the ground, remember to protect them with straw or mulch.
Raise ceramic containers onto pot feet for the winter.
Clear borders of frost-affected herbaceous planting and remember to remove all the stakes and supports, unless they are kept in for ornamental purposes.
Pre-order (where possible) any bare root or root-wrapped shrubs and trees, ready to be planted in November. This is a more affordable way of creating impact through quantity in your garden i.e. a new hedge.
Prune back buddleja by half to help prevent root rot.
Hardwood cuttings can be taken now and propagated on for the New Year's planting.
Check tree ties are stable and secure before we are faced with heavy winds. However, it is crucial that they are not too tight.
If you've had black spot or scab in the garden during the growing season and are now clearing leaves, ensure the leaves are destroyed and not composted. Any diseased leaves should always be removed from the garden. Otherwise, the problem can be exacerbated the following year.
Mow only when necessary and ensure the mower height isn't too low.
Continue to remove leaves from lawns and out of ponds. Leaves in the borders are fine as long as they are disease free and don't stop air flow around woody plants (i.e. roses and lavender). The little creatures living in our gardens benefit from leaves left over. As they decompose, they benefit the soil and worms.
If you haven't already got one in place, consider creating a leaf pen so that you have a good amount of carbon (brown material) to add to your compost when you need it.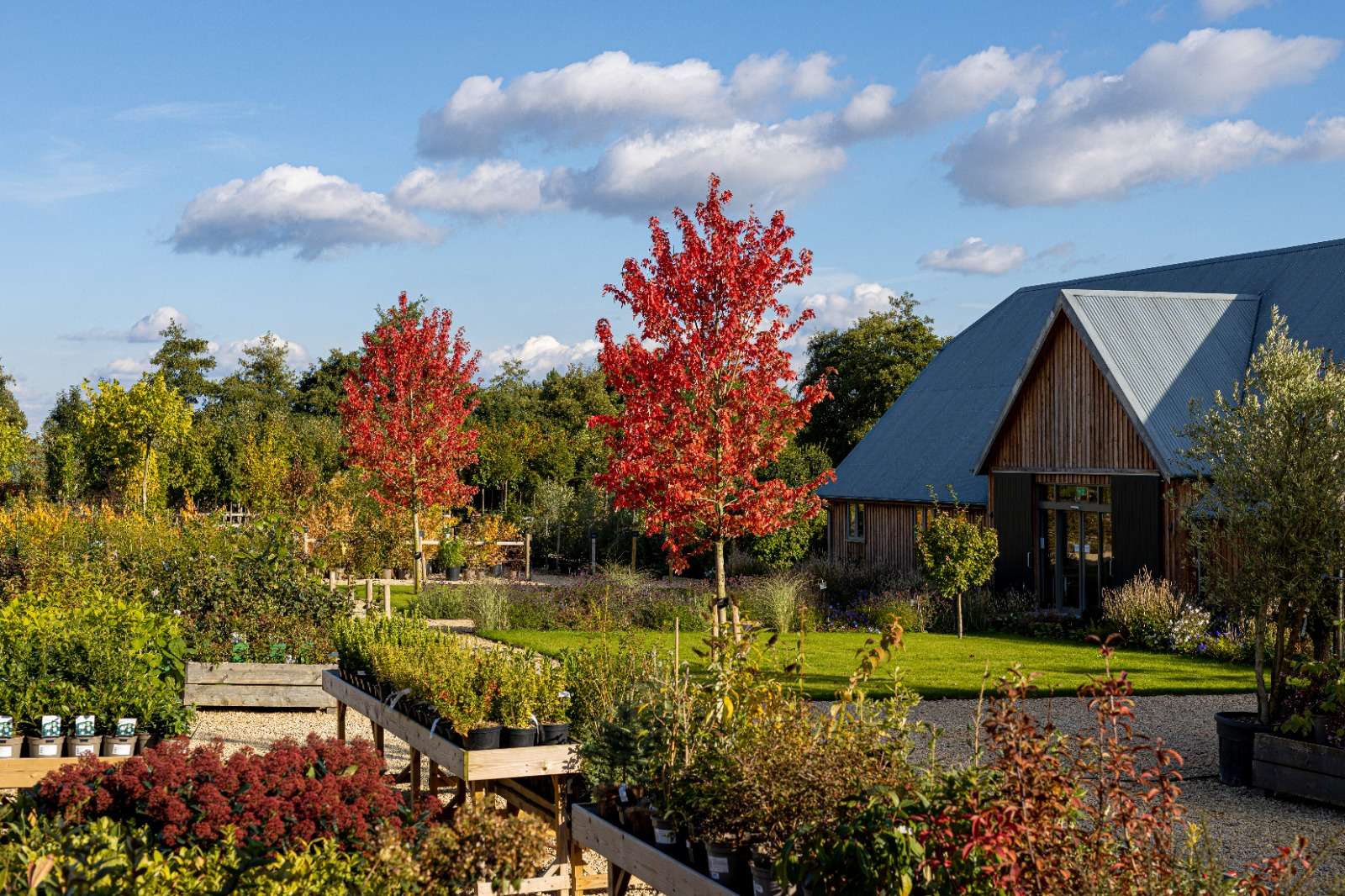 September
Despite the increased temperatures in early September, there are already signs that autumn is on the way.
With a wonderfully colourful time of year ahead of us, fresh, bright mornings and evenings are something to look forward to. I personally find autumn an exciting and pleasing time of the year to be out in the garden. It is a time of reflection and an opportunity to start planning for the next growing season.
This is a good time of year to plant new perennials, especially towards the end of September, as the soil is still warm, but moisture levels are increasing.
Continue cutting back perennials that are fading and dying down. Make sure you look at areas you might otherwise not, like marginal plants around ponds.
Spring-flowering bulbs are now available in plant centres, garden centres, and online.
Keep an eye out for vine weevil damage to plants and grass, and do a nematode treatment while the soil is still warm enough to break the lifecycle and control the population.
Give evergreen shrubs and hedges a final trim before winter.
Start planning for shrub and tree planting in the autumn.
Start cutting the grass a little higher as it will start to slow down its growth now.
Plan for, and book in, autumn lawn treatments i.e. winter care and scarifying and aerating.
Collect leaves out of ponds and continue to do so until all the leaves have dropped – it pays off to be diligent in this task and makes pond maintenance much easier in the long run.
Continue to deadhead, but slow down feeding – September is the last month for feeding really, but if you have Dahlias, now would be good to do a folia feed so that they can maximise photosynthesis for storing in their tubers before the first frost hits (make sure you feed your Wisteria to get that flower display in for next year!).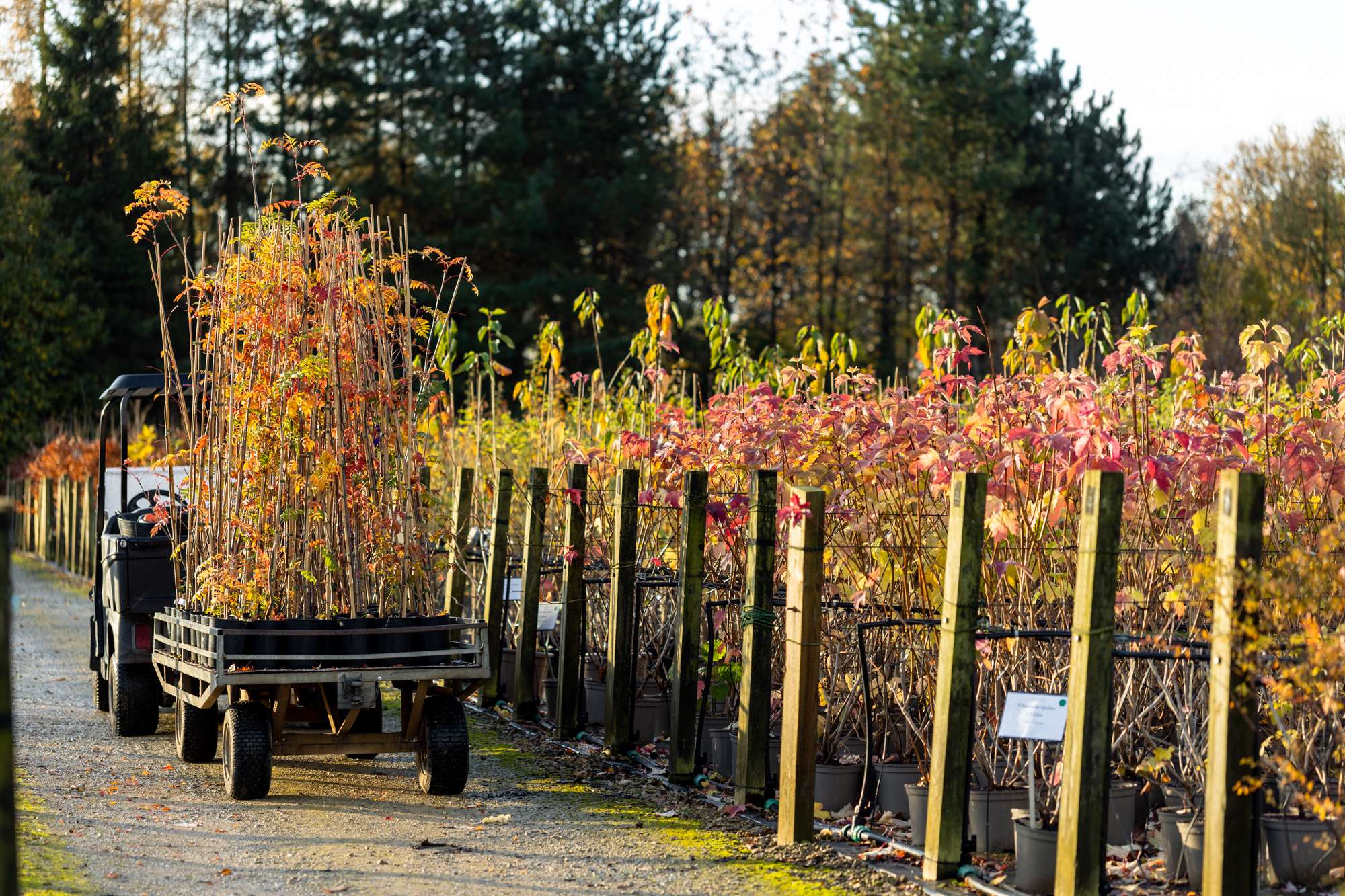 Can we design or build your garden?
Nicholsons specialise in whole garden projects and would like to hear from you if you have a medium to large garden requiring design or construction. Start your process by filling out the form below, or give us a call on 01869 340342
Our team may try to contact you by email. If you have not received anything within 2 working days, please check your junk mail folder.
Nicholsons is accredited by the following official organisations:
Approved contractors of the Safe-contractor scheme, Nicholsons are also accredited with CHAS and Arboricultural Association. The Company recently won an award as Cherwell Established Business of the Year 2019, as well as Oxfordshire Large Business of the Year awards 2019.