SUSTAINABILITY IN THE YURT
Sustainability In The Yurt
At the heart of Nicholsons is integrity and passion for our planet. While our services have continued to grow, these values have cross pollinated our divisions and firmly rooted as our core principles.  As The Yurt has evolved, we have refined our offer to focus purely on responsibly sourced ingredients which are executed with style in our unique Yurt at North Aston. Our chefs work in partnership with the seasons and are passionate about the food they produce. The front of house team is proud of the dishes and service they provide, exhibiting scrupulous attention to detail with a thoughtful and attentive approach.
Head chef, Andrew, and sous chef, David, have mindfully curated a bespoke menu which is intrinsically linked to the seasons and local area. Our dishes do not rely on meat. Instead, meat and fish are used as complementary ingredients. The animals we do use have been reared responsibly with high welfare standards and we only use line-caught fish from British waters. Dishes naturally evolve to accommodate nature's bounty and the local landscape inspires. From foraging wild garlic in nearby woodland and elderflower from the hedgerows, to carefully harvesting nettles from the kitchen garden, stunning meals begin their life as humble ingredients nestled in the local landscape.
Read more by clicking here…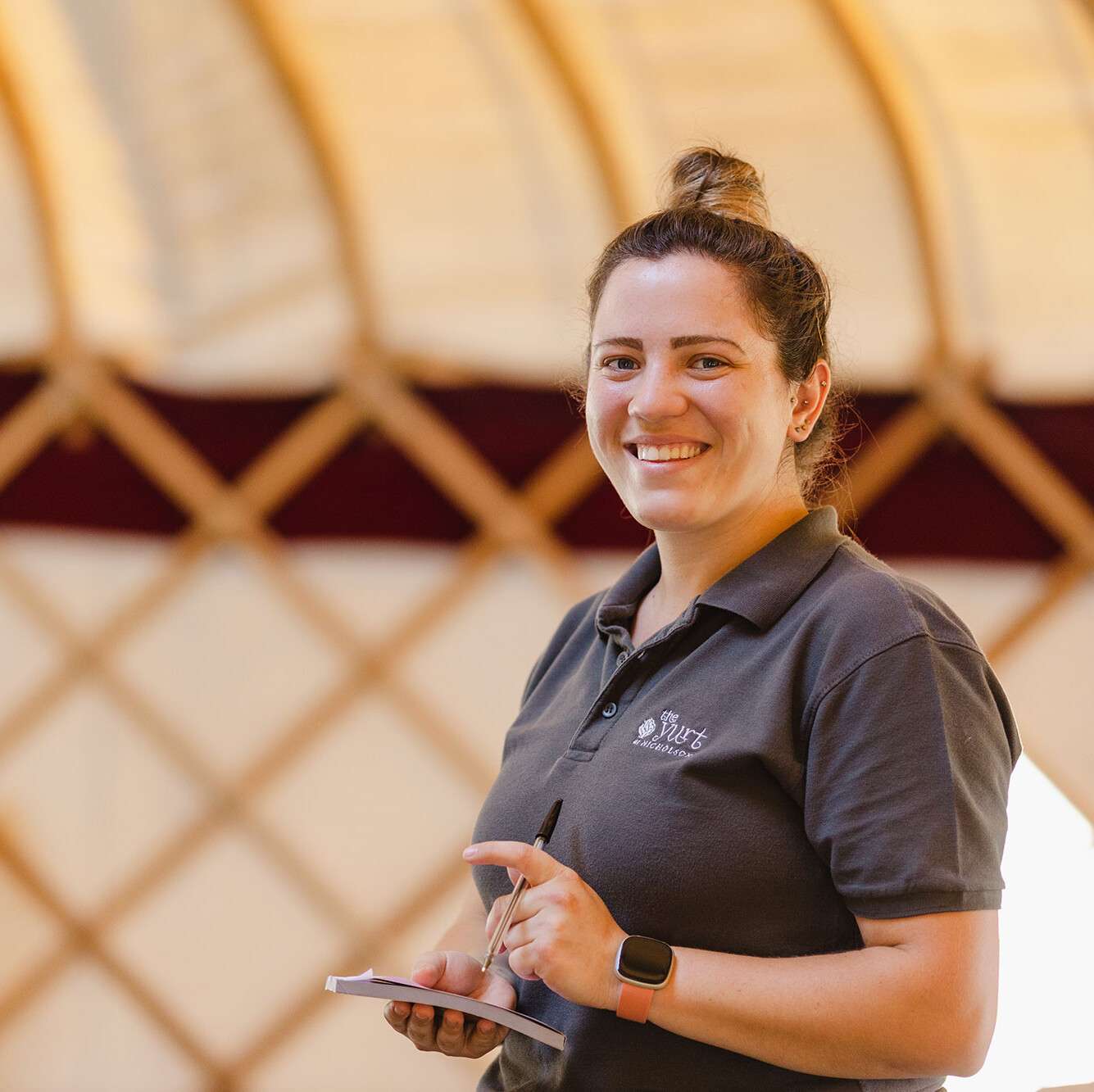 Sustainability In The Yurt
What we have achieved: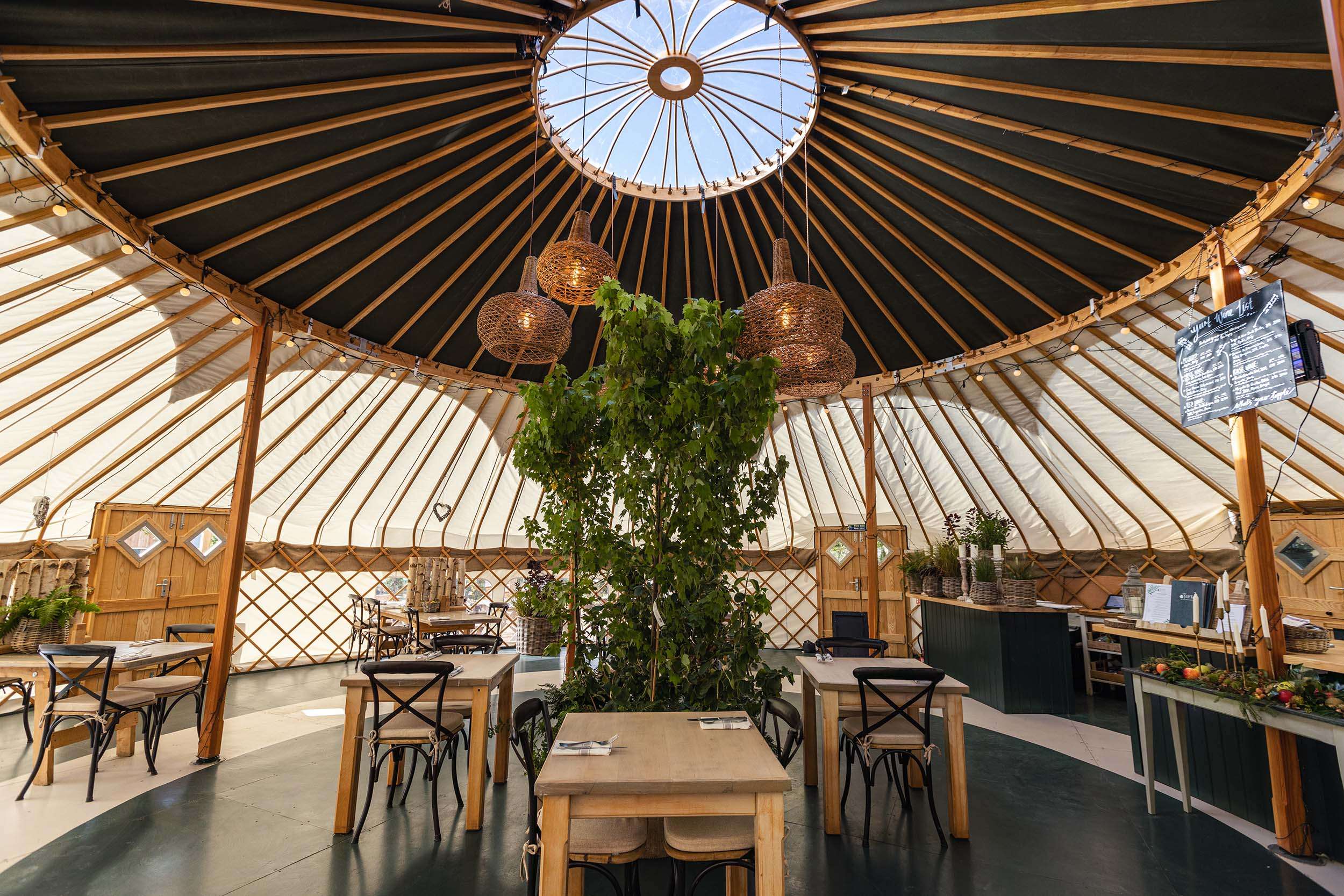 Creating the ambience:
The Yurt is made from sustainable fabric and insulated with sheep's wool.
The private dining huts are upcycled using natural products.
Simple, natural materials are used for decoration: wicker lampshades, birch dividers, 'Plant Healthy' plants sourced from our nursery.
Furniture is made from natural materials with some items handcrafted to Yurt specifications to avoid wastage.
We use chalkboard signage to reduce the need to use paper or plastic.
Menus are printed on recycled paper.
In colder weather, The Yurt is heated with a wood-fired burner using wood from a local firewood merchant where timber comes from local estates. Hardwood logs are dried naturally and travel 20 miles to get to us. We do not use gas or electric heaters.
Our food and beverage offer:
The beverage menu celebrates the finest English wine producers, artisan brewers and soft drinks producers. We are proud to have a predominantly English beverage menu which is complemented with other sustainable producers who use responsibly sourced ingredients.
The Yurt only uses seasonal, organic vegetables, either grown in our own kitchen garden or at North Aston Organics – our friends in the village, just a stone's throw from The Yurt. Limited outsourcing occurs where ingredients cannot be sourced here.
Fruit and vegetables from The Yurt Kitchen Garden are grown with organic methodology – we do not use inorganic pesticides.
All dishes are made from scratch in house.
Milk, yoghurt and cream is sourced from North Aston Dairy in reusable, glass bottles.
All fish and meat are sustainable and responsibly sourced from suppliers who meet high welfare standards. Line caught fish from British waters are mainly sourced from South Devon and the Cornish coast.
All ingredients used in our dishes are traceable. We can tell the customer where their food comes from.
UE supply The Yurt with sustainable and ethical coffee and have a reforestation certificate for their efforts to mitigate the climate crisis.
Jeeves and Jericho, artisan teasmiths in Oxford, supply The Yurt with tea from The Ethical Tea Partnership.
Waste:
Staff are trained to sort waste correctly and keep food waste to a minimum.
Single use plastic for food storage has been kept to a minimum. We request that suppliers provide alternatives wherever possible and operate a strict zero polystyrene policy.
Portions are a sensible and balanced size to reduce food waste. Should customers be unable to finish their meal, we offer recyclable takeaway boxes or encourage unfinished wine be taken home.
Our specials are curated with surplus ingredients to ensure there is zero food waste.
All drinks bottles are glass wherever possible.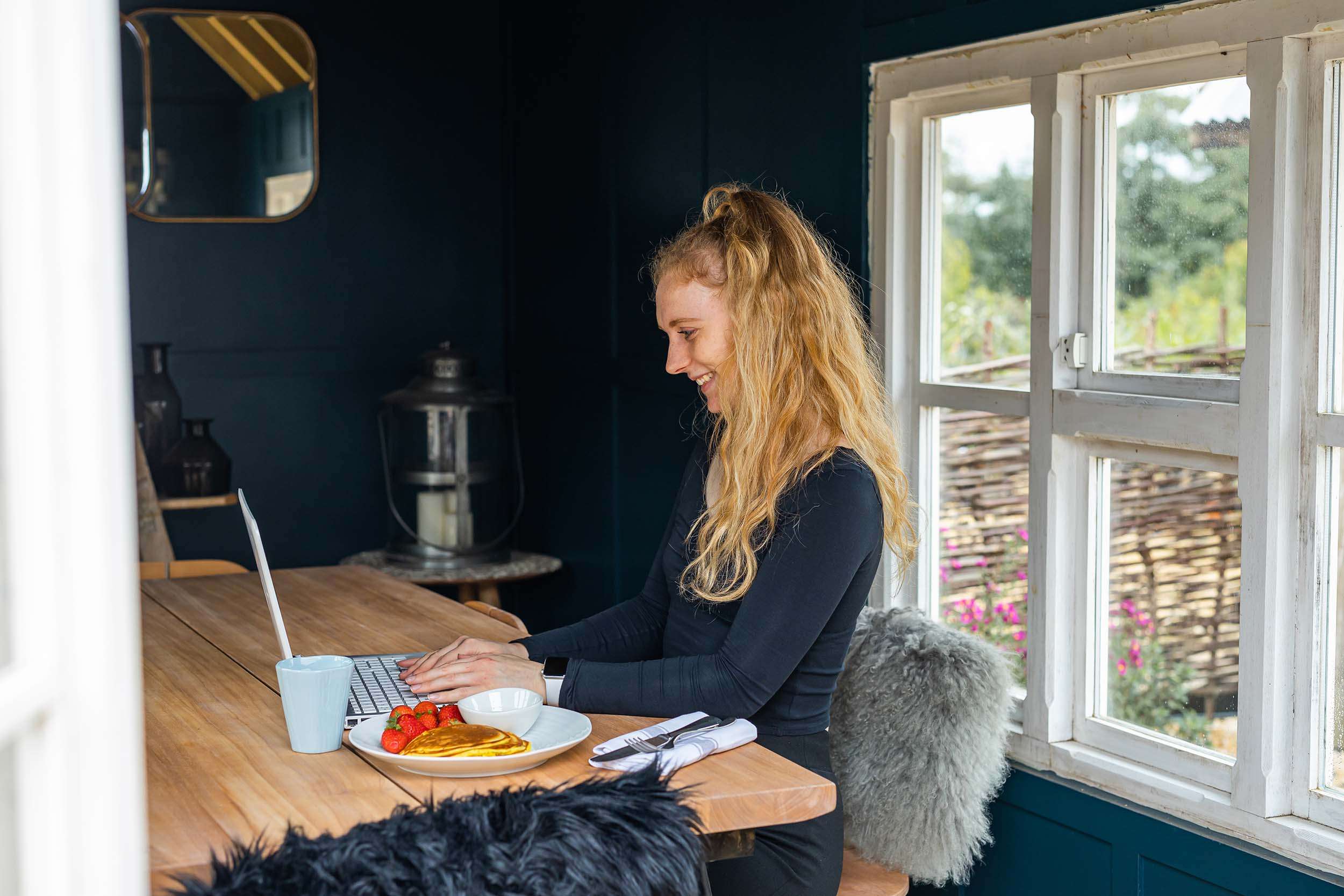 Education and Training:
The Yurt and Club 57 host educational events for customers and staff about wellbeing and environmentally friendly practices using local guests or in-house experts.
Nicholsons write informative blogs for customers about environmental additionality and working in nature's interests.
Nicholsons subsidise horticultural learning and educational courses for members of staff.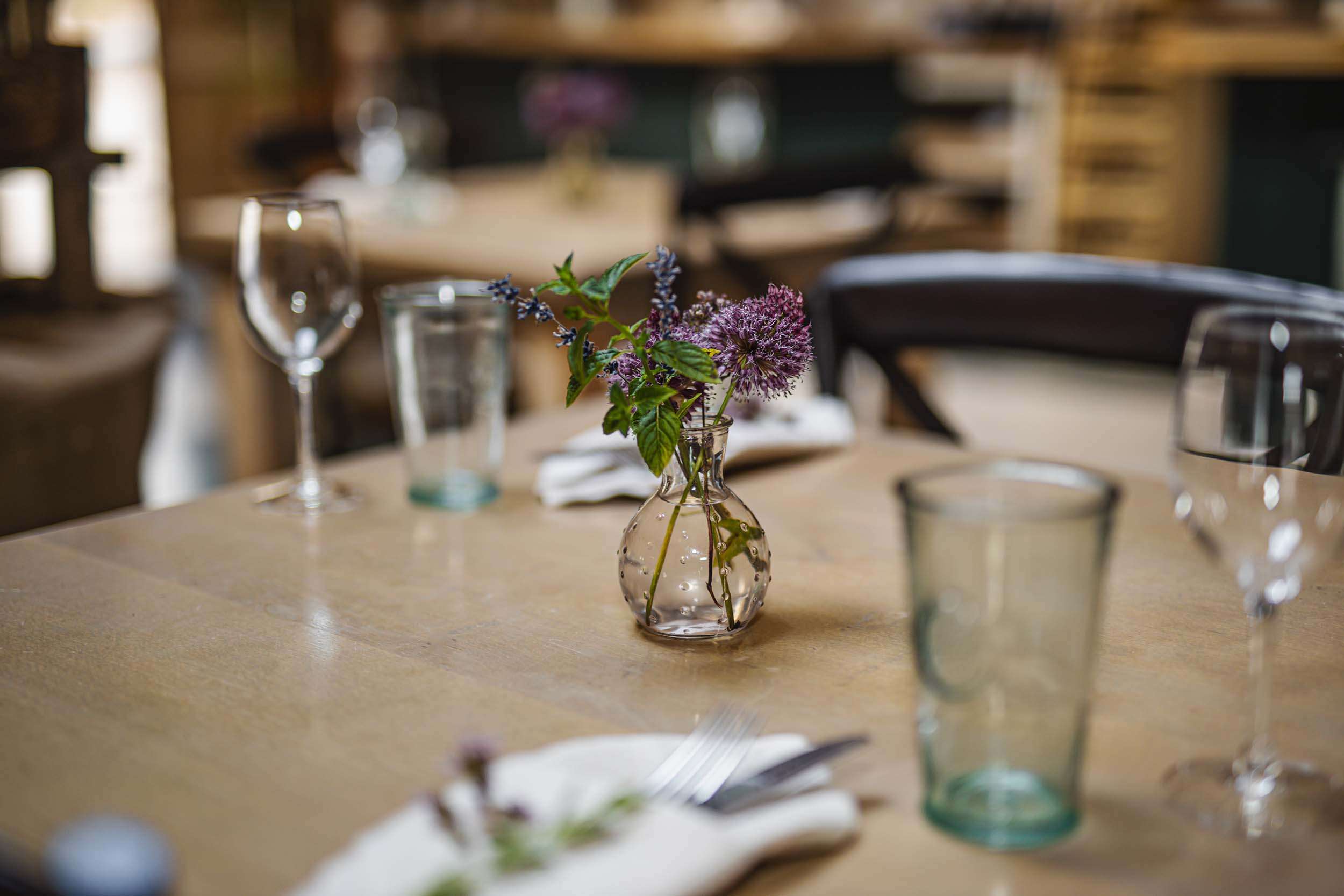 Our Team:
The Yurt team work a 5 day week to allow for sufficient rest over two consecutive days, reducing travel time and expenses.
Nicholsons recruit locally wherever possible. 50% of The Yurt team live within 4 miles of The Yurt.
About our North Aston Site
Our electricity is 100% green and is made from the sun, the wind and sea, sourced from our UK supplier and sustainable green energy generators. This is supported by the 264 solar panels on our barn roof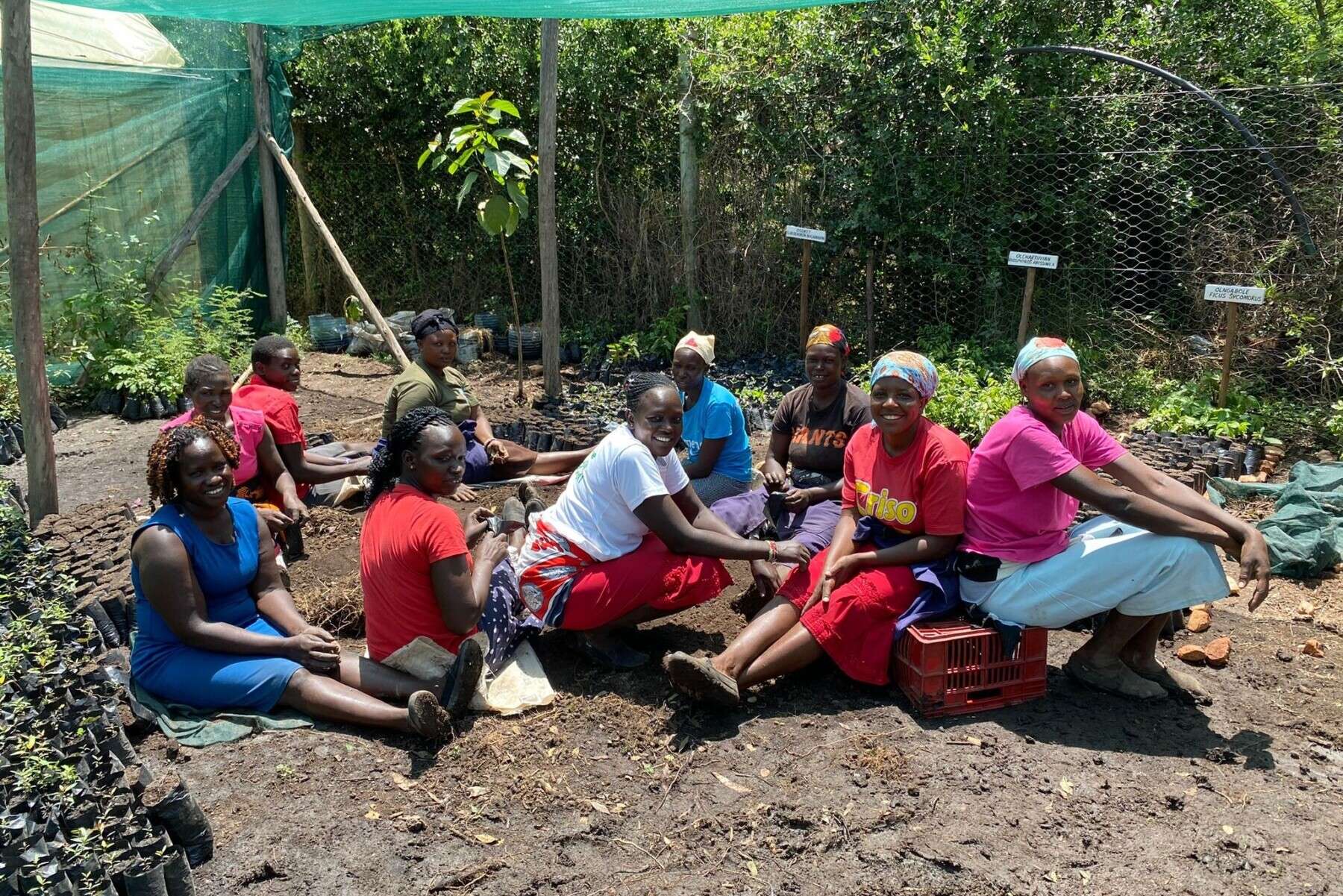 Outreach and social responsibility:
Nicholsons encourage growth through training and foster a team environment. Yurt employees receive above industry standard remuneration. A sense of charity is evident and strongly encouraged. The Yurt support local charities in the UK through private dinners which fundraise for the Katherine House. We support Sobell House Hospice through the sale of recipe books which feature Yurt dishes.
Nicholsons proudly supports a community-led conservation programme in the Maasai Mara region in Kenya, restoring degraded land, empowering wonderful Maasai women and promoting passion for the environment among the younger generation. When you celebrate your birthday in The Yurt, a tree is planted in your name.
Foraging:
Our first love is foraging and, where available, we will be harvesting your lunch from the hedgerow. This is backed up by our kitchen garden at The Park North Aston which grows a range of herbs, leafy salads, vegetables and fruits on the light sandy ironstone of north Oxfordshire.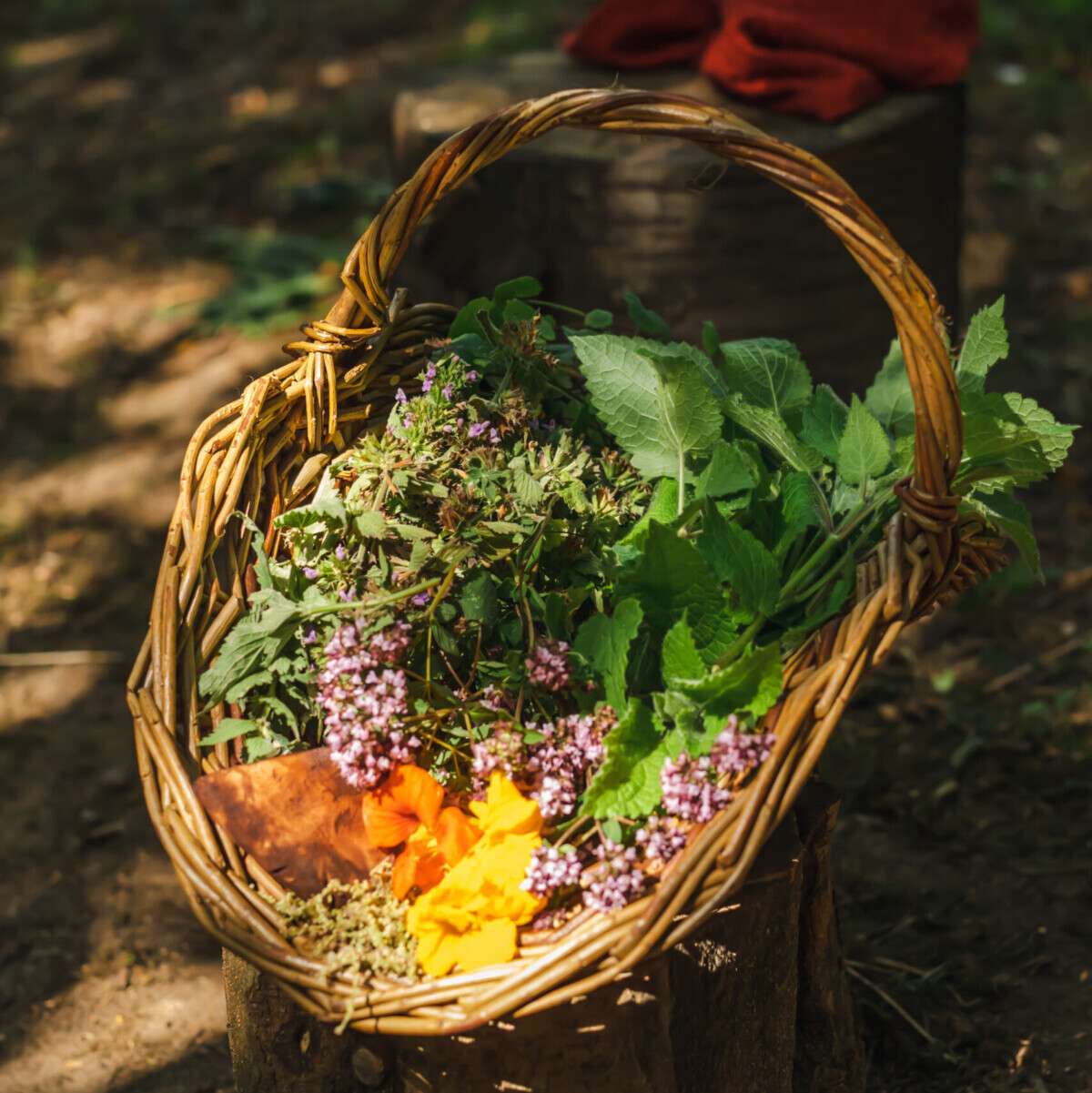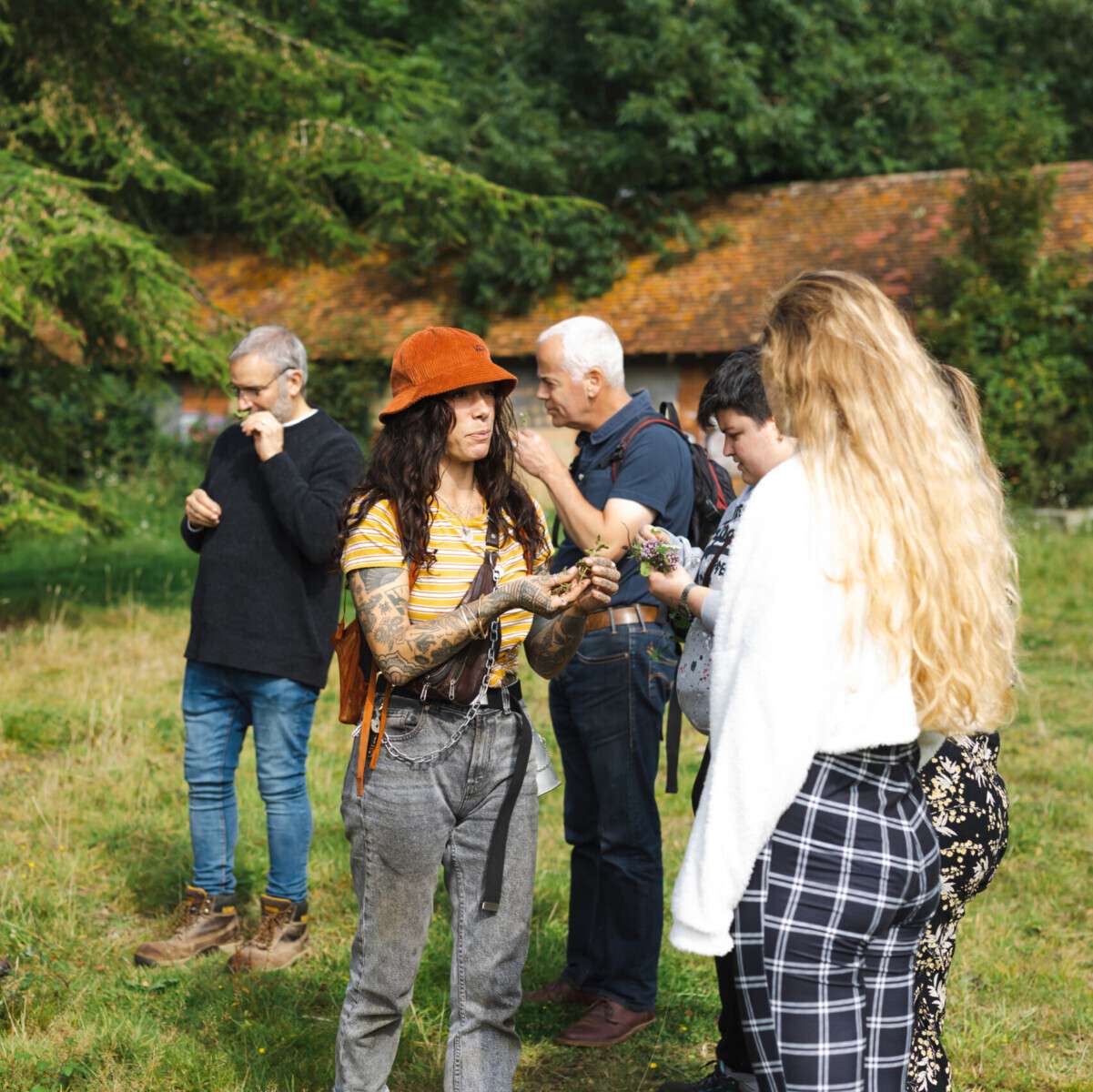 What We Are Currently Working On:
To increase the quantity of foraged ingredients on our menu and preserve produce to extend its shelf life.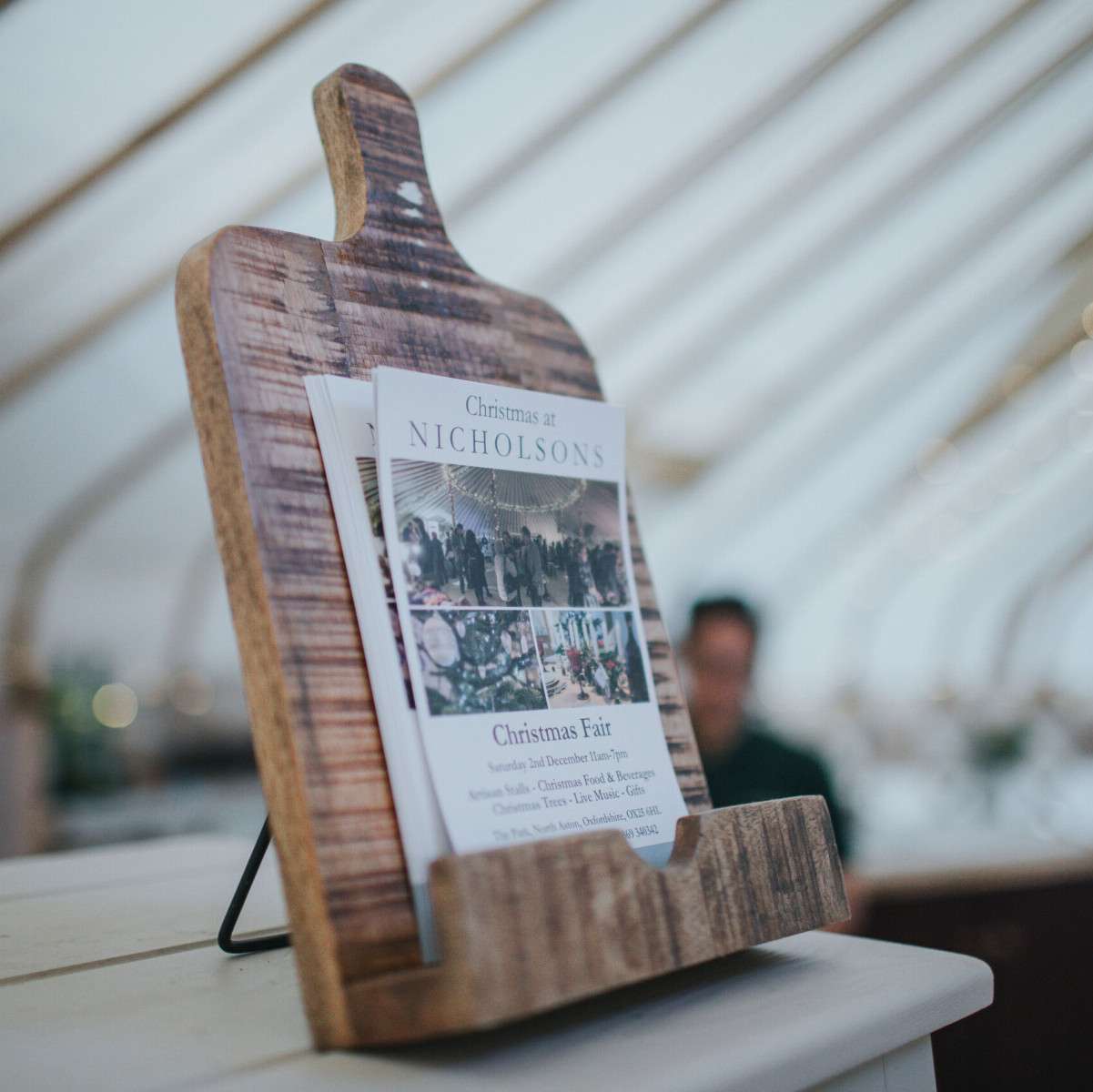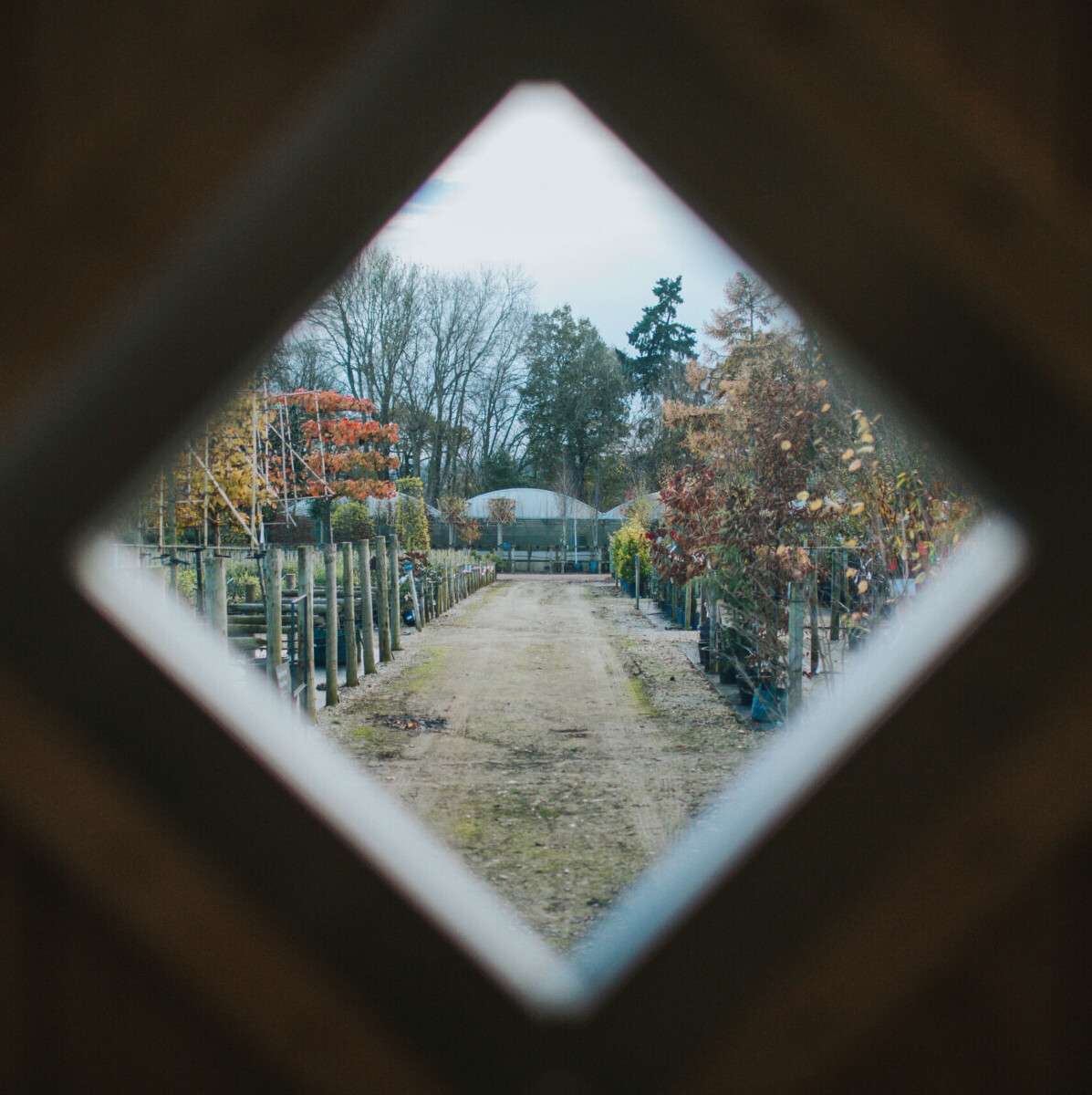 About Our North Aston Site:
Gretel and Gertie, our woodchip boilers, heat our offices
We harvest rainwater in the reservoir and re-use it on site
All plants grown by Nicholsons are peat free; we only sell peat free compost
A boiling water tap is used in the Tin Barn offices to reduce energy usage
100% of our lights are LEDS to improve energy efficiency and extend their lifespan
HVO fuel trial was successful and is now being rolled out across further vehicles