TREE RISK MANAGEMENT
All our tree surveys are carried out experienced, qualified staff and can be tailored to your specific requirements to ensure information is relevant to your needs.
Any person or organisation that owns land or property has a duty of care to take all reasonably practicable precautions to ensure the safety of those on their land. Our team of fully qualified Surveyors can help reduce any risk by providing a wide range of tree safety services, from a basic inspection and summary report to a full tree risk management policy that provides an auditable trail and detail on long-term management of hazardous trees. We can also provide advice on the management of pest and diseases, including Ash dieback, and work closely with industry organisations and governing bodies advising and developing policy and guidance.
OUR SERVICES
Tree Risk Management Surveys
Pests and Diseases, including Ash Dieback Advice and Management
Defensible Tree Management Strategies
Site Monitoring
About Our Surveys
With all our surveys we use the latest GPS plotting technology and up to date OS digital data.  Our tree safety surveys will always include carefully considered and prioritised advice designed to reduce hazards to reasonable levels in the most cost-effective way.  Our surveyors work hand in hand with our Arboricultural unit and can if required seamlessly programme and execute any works identified as part of the survey process.
Surveys intended to support a planning application will comply fully with BS5837 2012 (Trees in relation to design demolition and construction).  It is important to ensure that trees are considered at an early stage of any development to avoid unnecessary expense or aborted work. We can work with you at every stage of the development process.  Our team includes several former local government officers who can expertly assist you with the sometimes difficult to comprehend planning system.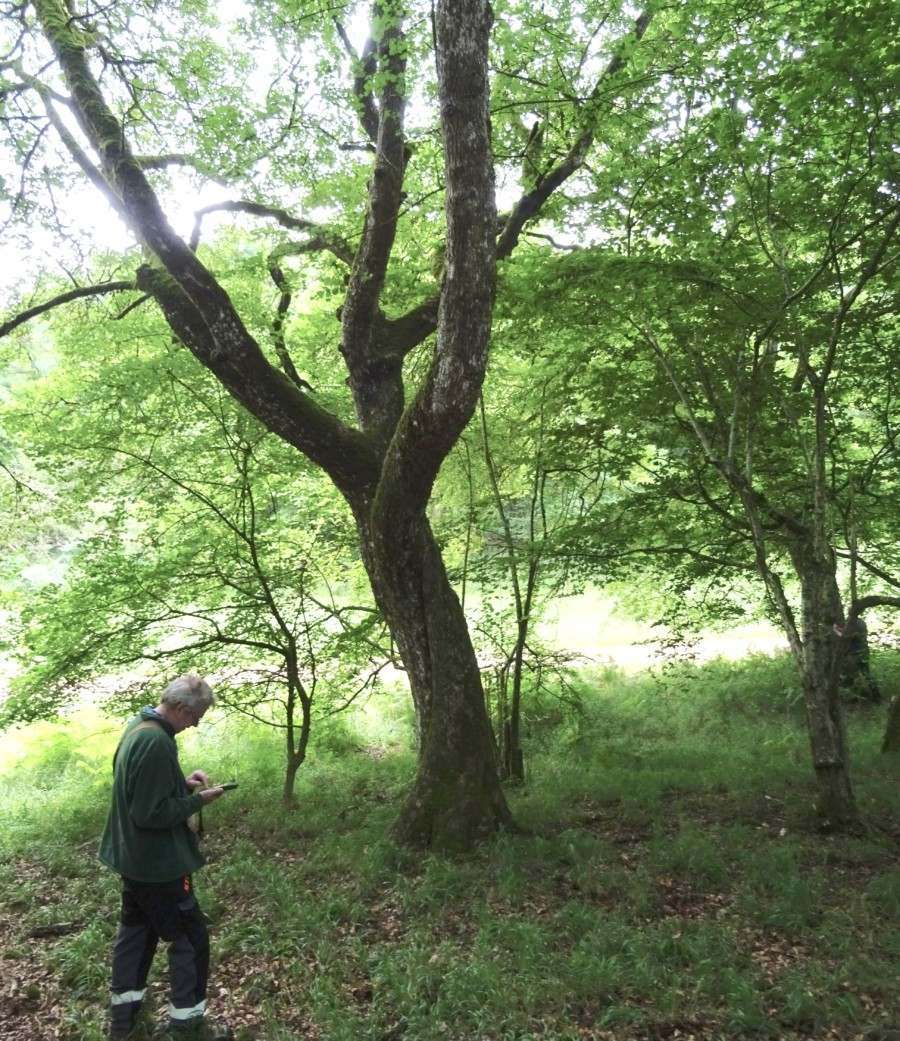 How can our arboriculture team help?
Our expert arboriculture team offer a wide range of services and would be happy to discuss how they can best support you.
"Thank you all for such a rare and appreciated quality of service. We will have no hesitation in recommending you to our friends."
Mrs Borrough
Nicholsons is accredited by the following official organisations:
Approved contractors of the Safe-contractor scheme, Nicholsons are also accredited with CHAS and Arboricultural Association. The Company recently won an award as Cherwell Established Business of the Year 2019, as well as Oxfordshire Large Business of the Year awards 2019.