A Day in the Life of a Nicholsons Horticulturalist
Nicholsons Plants covers The Plant Centre, where we encourage you to come in and purchase all your garden essentials and look at some of the artisan products we have available. It also covers the Nursery, where we are growing Plant Healthy-certified trees, shrubs and hedging which are ideal for planting in your garden. This blog discusses a day in the life of Nicholsons Horticulturalists with each member of the team highlighting some of the tasks they take on during a typical day.
7.15am
Everyone is starting to arrive. Bleary-eyed and sleepy, we are suddenly more motivated as Kathie announces she has made cake for the tea break. The first job of the day is weeding and Maria decides that 'R' bed is the place to go. We all don gloves and pick up buckets for the long walk down to the end of the Nursery. The morning is bright and crisp although the crops are a bit wet after last night's rain. We all squeeze under the smallest of the holm oak crops and get to work, pulling out anything we can find. Vicky gets particularly excited when she finds a birch tree (they do self-seed well around here).
8am
Kathie, Lin, and Sarah begin making pleached screens for a customer order. They are after a particularly long line of 42, but the team is super-efficient, so it doesn't take them long. We pleach trees that we have grown here. In this case, Quercus ilex or holm oak. These make a wonderful evergreen screen to make a garden feel more secluded. We also offer hornbeam, Portuguese laurel and Magnolia grandiflora to name a few. (Please do visit to see our screening options that could work in your garden).
9am
Vicky and Angelka are working through the order picking list for the day. They have a list of the recent customer orders to find, check and choose the very best to be sent out. They will then move these plants to our dispatch area so they are ready to be collected or delivered. Our delivery team of Craig, Adam and Charlie ensure the plants are transported and delivered in the safest way possible. Once the orders are prepared, the team produce seasonal displays around the Plant Centre.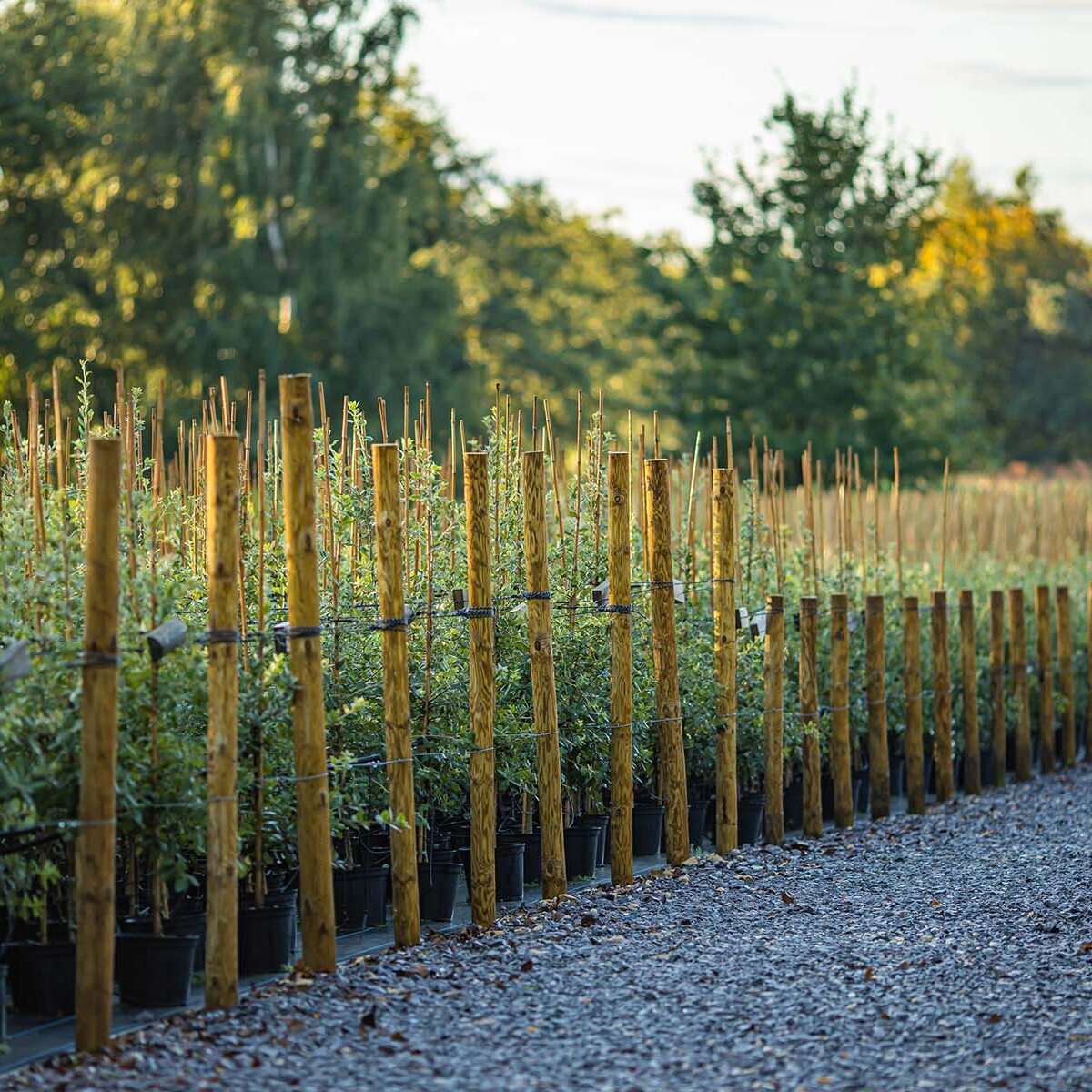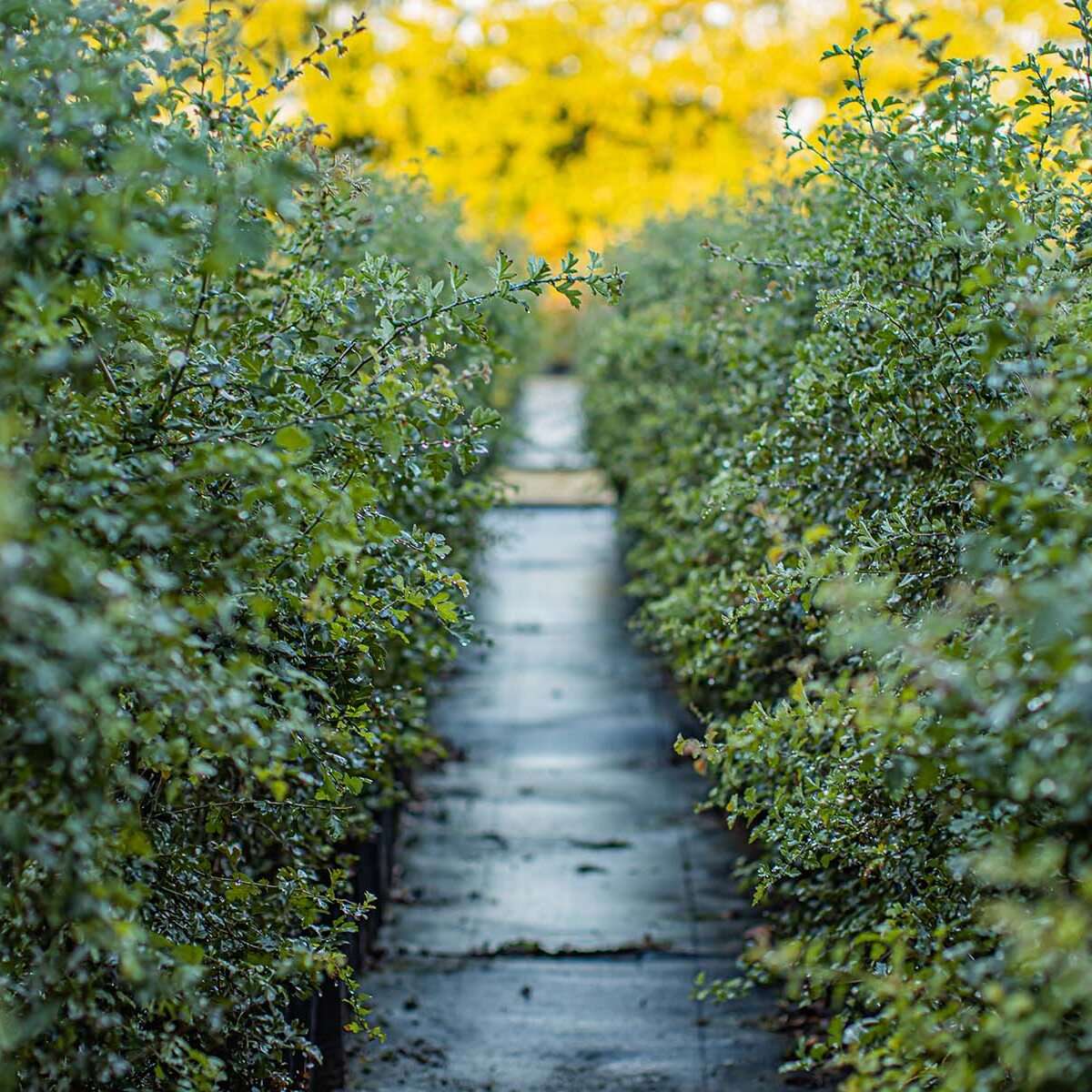 10am
Millie and Lisa are in the shop putting up the new card display in between welcoming customers (and their dogs!). They are working with local artisans who create beautiful items that we can sell in in the shop which match Nicholsons values of 'creativity, dedication and passion for our planet.' We are currently displaying local artists' work, some sustainable cushions made from plastic bottles and some interesting gardening books too.
11am
Luke is busy in the office, answering phones and any customer queries. One of our trade customers rings to say they are coming in to collect some mulch and pick up a few trees. Our helpful colleagues in Central Services ensure they are ready to load the mulch and Libby is on her way to our dispatch area to load the trees.  After some cheery 'hellos', we guide them to the various places, ensuring they have everything they need to get the trees off to the very best start.
11.30am
Christina is busy buying plants for customers who are looking for any species that we do not have in stock. We will source from a collection of suppliers who produce plants that are passported, safe and healthy. We do try our best to buy British where possible.
12pm
Merlin is off to a meeting. He is always in meetings as he is the boss. This one is about biosecurity, a really hot topic here at Nicholsons. Part of our Plant Healthy certification is that we have the highest standard of biosecurity to ensure we keep pests and diseases out of the country and try to contain the ones that are already here. He is also a councillor for the Horticultural Trade Association, of which Nicholsons is a member, to ensure that you are getting the very best plants in the most sustainable way. Sustainability is also an important value here at Nicholsons.  We happily collect your plant pots for recycling when you have planted our plants and have also started a collection for compost bags so they can be recycled too.
1pm
Maria is on the phone with our compost supplier to purchase fresh growing medium for the coming potting season. Nicholsons plants has been growing in peat-free medium for several years now.  We believe that this is so important to help protect the ancient peat bogs that are both a vital carbon sink and valued habitat. Growing plants in peat-free medium is almost as easy as growing in peat, you just need to be more careful with the watering to ensure they don't dry out.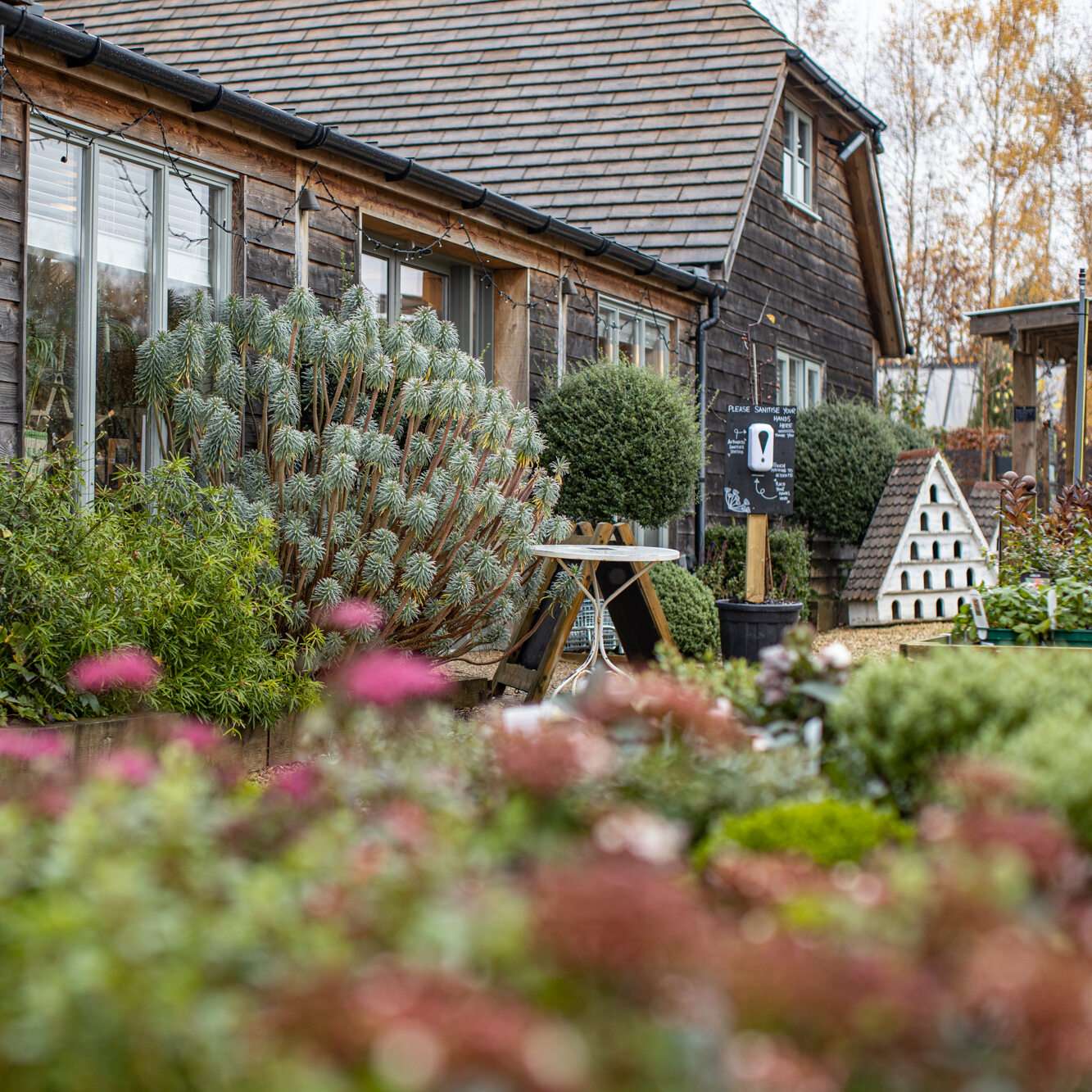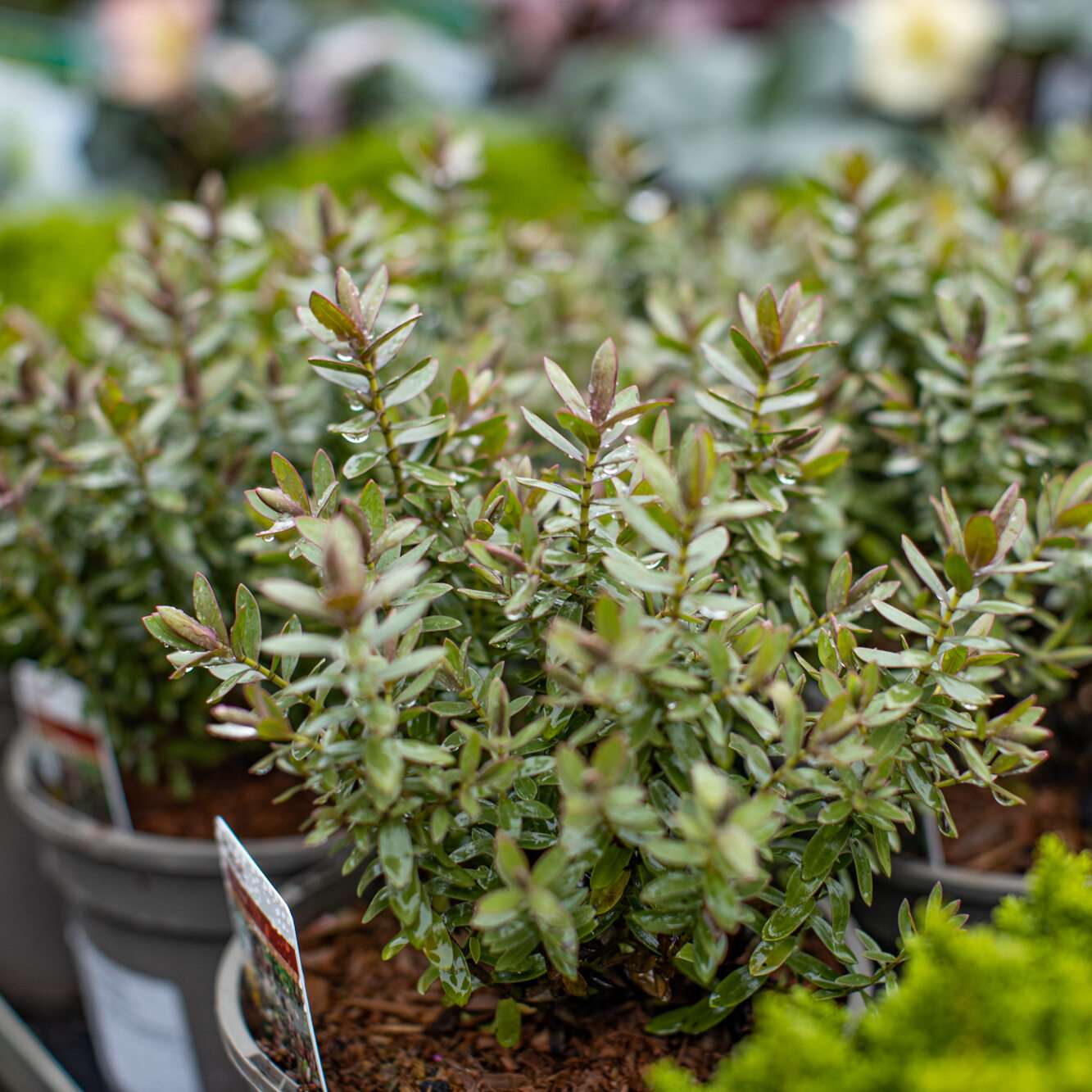 2pm
Adam is busy planning the upcoming Christmas fair. He is keen to make sure it is the best yet, with local craftspeople coming in to display and sell their creations.  The whole team will be in to guide customers around the plant centre in order to make festive purchases or trees and hedging as it is also an excellent time to do this.
3pm
Andrew has just started a watering check of the Nursery and Plant Centre. During the growing season, a full watering check is completed every day to make sure all the plants are getting the optimum water levels, ensuring the very best growth. We collect rainwater and runoff from the Nursery in our reservoir which is then pumped back through the watering system and controlled electronically. Each section of plants has a different water requirement and Andrew can set the computer so each crop has the perfect amount.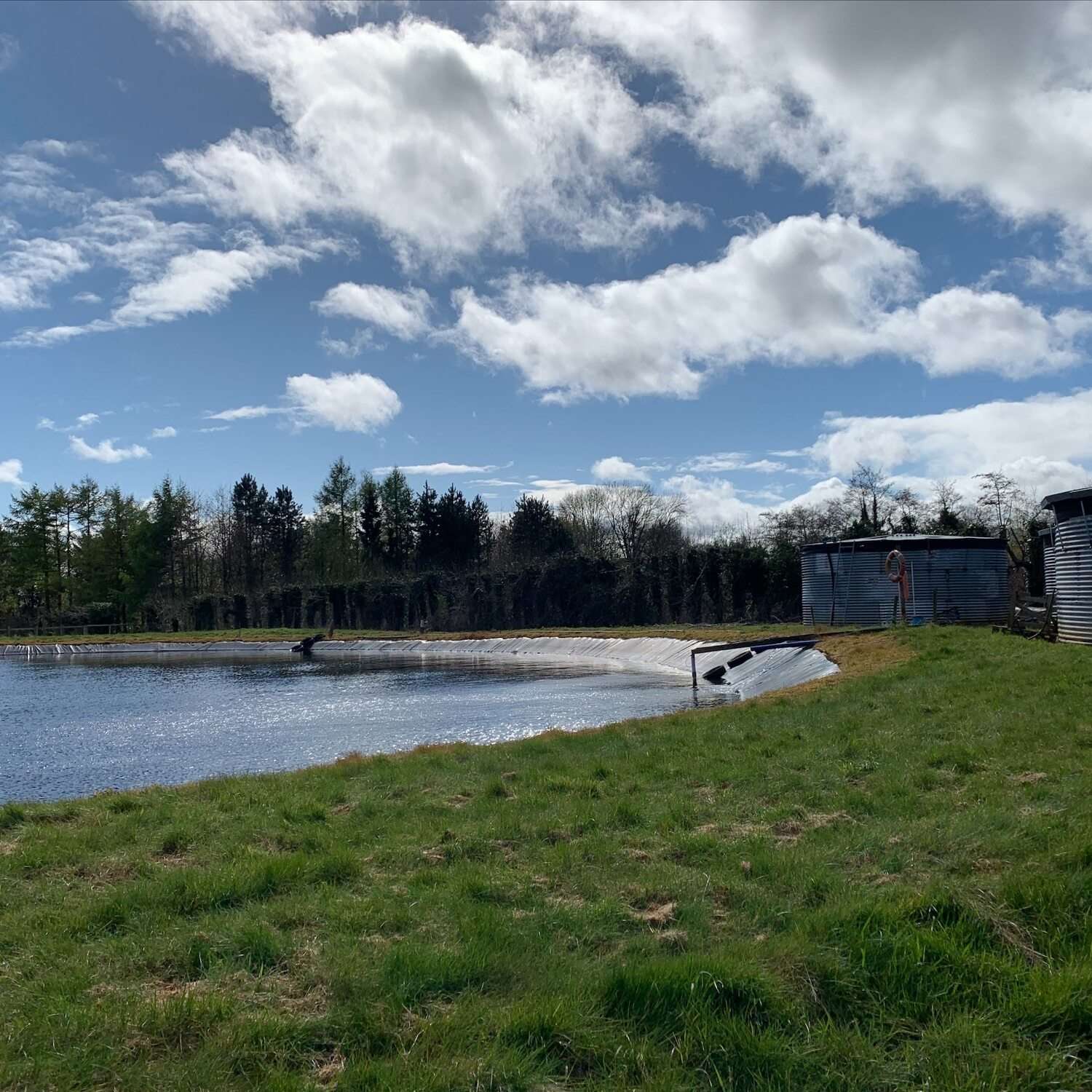 4.30pm
The end of another day at Nicholsons Plants. Customers have been helped and plants fed and watered to their optimum levels.
Should you have any questions or wish to enquire about the availability of any of these trees, please email us at plantsales@nicholsonsgb.com, call us on 01869 340342 (option 1 for plants) or visit the nursery where a member of the team would be happy to guide you.