Forest Tree Series: Scots Pine
By Katie Stevens
Welcome to the sixth blog in the Forest Tree series.
This blog will focus on the distinctive Scots Pine (Pinus Sylvestris).  It is one of only two native conifer species here in the UK; it is also native across Northern Europe, Asia and Spain. Known as Scotland's national tree, it was widely planted throughout Scotland on infertile, thin, mineral soils where most other species could not thrive.
By 5000 BC, Scots Pine was becoming so prominent in Scotland that it formed one large, continuous forest called the Caledonian Forest, stretching across 3.7 million acres. However, due to the changing climate, wildlife grazing and other human interventions, there are now only 44,000 acres remaining, split up into 35 different areas.  I highly recommend a trip to view these amazing woodlands; Glen Affric and Glenmore Forest.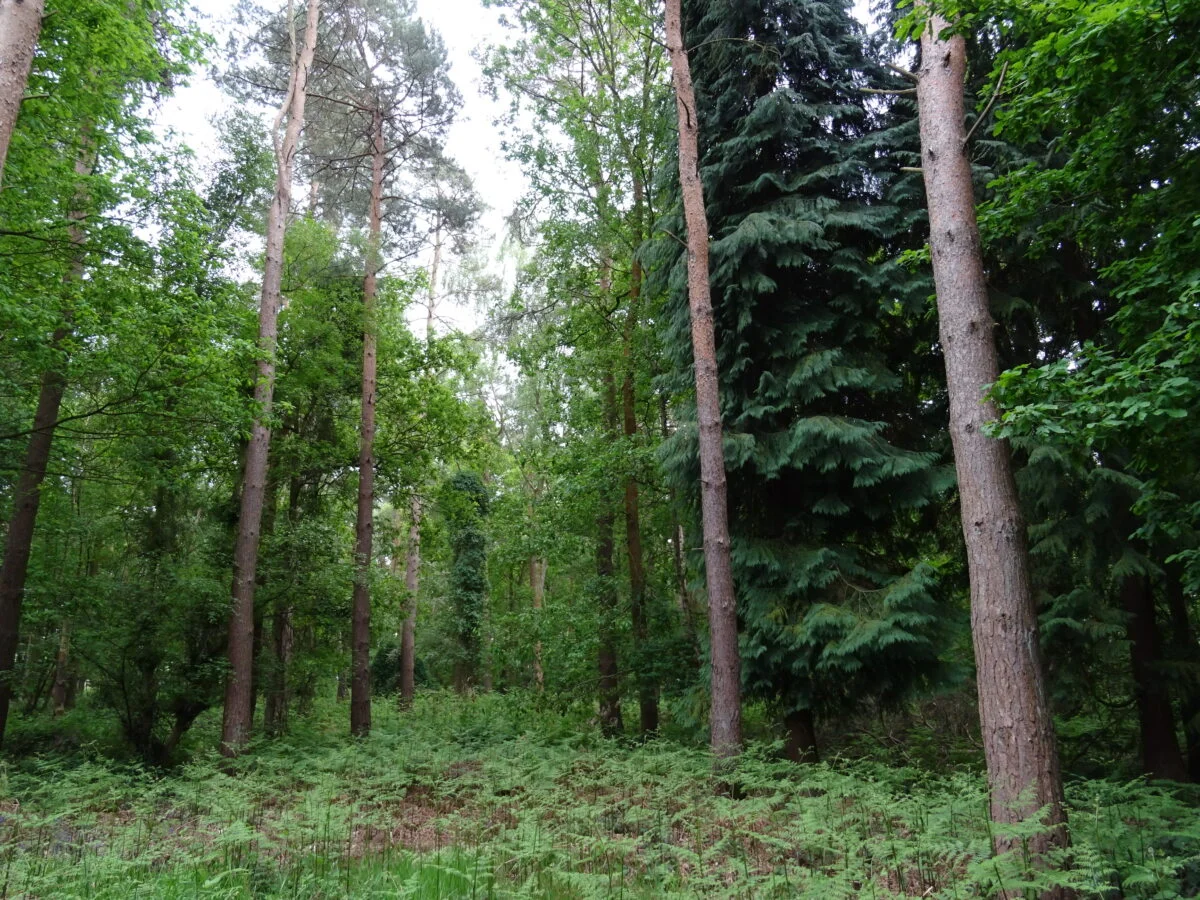 Oak and Scots pine mix in Hertfordshire.
Although Scots pine is one of the most distinctive conifers, when young, the bark is grey, with similar patterns to most other conifers. Its distinction forms as it ages; the upper bark becomes bright orange-red in colour and scaled, with the lower bark remaining grey but becoming deeply fissured. Needles are similar to other pines with pairs of bluey-green needles, roughly 4-7cm long and are slightly twisted. It bears egg-shaped, scaled and pointed cones that hang in clusters of 2-4, below the needles, facing back along the branch. Like most other conifers, winged seeds are released from dried cones and carried in the wind. As shown below, next to Western Red Cedar, Scots pine have relatively small crowns, with little to no branching up the stem compared to other conifers. This leads to a light, open woodland, encouraging a dense understorey of both ground vegetation and the natural regeneration of trees from dropped cones.
Scots pine is classified as a 'Pioneer Species'. These are species that can establish themselves in poor quality or disturbed soils, as well as challenging environments. Our native conifer can grow on a multitude of soil types; including light, sandy, gravel, calcareous and non-calcareous – to name a few! The main soil type it struggles and fails on is heavy, wet soils, such as peat and clay. Being an adaptable species, there are very few climates and elevations where it does not grow well; such as extreme exposure, atmospheric pollution and salty coastal winds. It is drought and frost-tolerant and can be used as a good edge tree to keep a woodland wind firm. Due to its slow-growing nature, Scots pine is not the tallest or oldest conifer; it only reaches heights of up to 35m and has a lifespan of up to 300 years.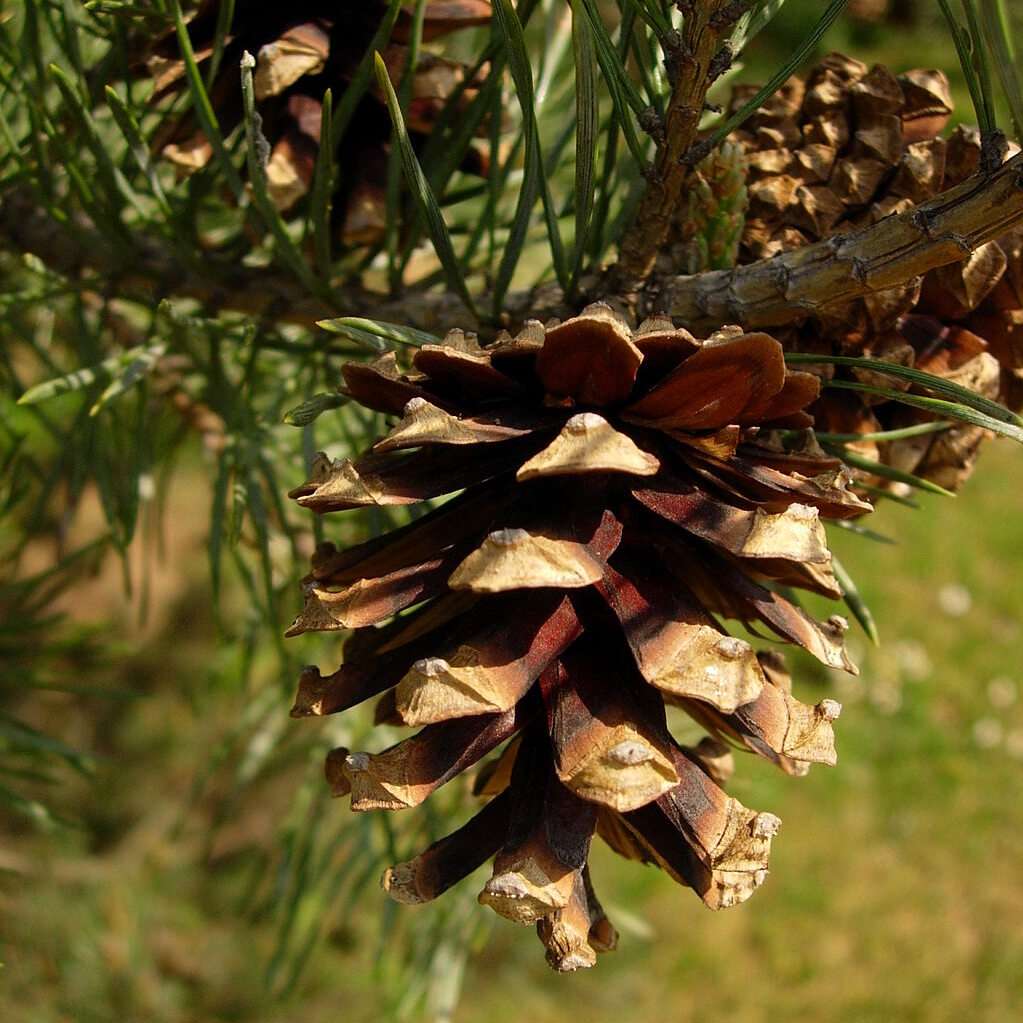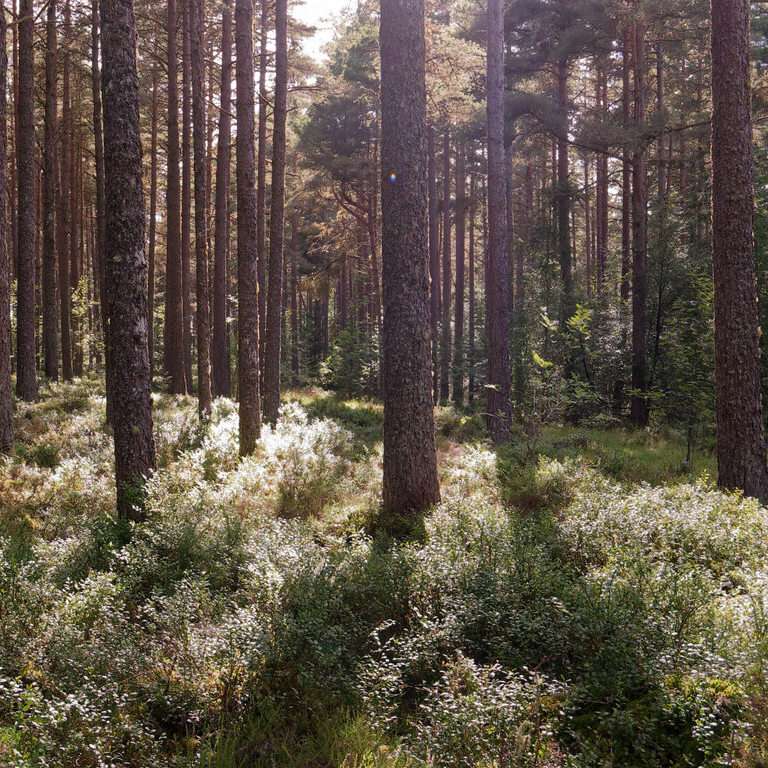 Similarly to Western Red Cedar, stocking densities for Scots pine vary depending on the planting situation. It is most commonly planted as part of a mix, acting as the nurse crop to the main species, whether it be Oak, Beech or Douglas fir. Its small crown and naturally slender yet wind-firm nature, make it an excellent nurse crop, particularly for broadleaves due to its slow growth rate. Generally, when planting Scots pine as a nurse species within a mixed stand, a stocking density of 2000-2250 trees/ha is used, which equates to 2-1.8m apart. This is to allow space for the variety of species to develop correctly and encourage straight stems. The higher density of planting is used when planting a woodland for timber. Although it is a slow growing conifer, it does not self-prune well. While it may drop its branches as it grows, this can lead to lots of loose knots within the timber, reducing the quality and use options. It is therefore important to carry out a regular pruning schedule, particularly in its younger years.
Thinning and felling wise, Scots pine follows a similar schedule to broadleaves, particularly Oak and Beech. The first thinning intervention generally happens at year 20, or even later. Like broadleaves, it has a relatively low annual growth yield class, ranging from 8m³-14m³ of growth a year, depending on growing conditions. Average rotations of Scots pine vary between 50-60 years, depending on the end product and growth rate.
There has been a significant decline in the planting and growth rates of Scots pine, due to its susceptibility to several pests and diseases.  The most significant disease is Red Band Needle Blight (RBNB), caused by the fungus Dothistroma septosporum, causing needle defoliation. This greatly affects the expected timber yield and leads to further damage and even death.  Similar to WRC, it can suffer from root and butt rot, particularly if on slightly wetter, less free-draining soils. Scots pine is a primary host to a pest called the Pine Tree Lappet Moth (Dendrolimus pini).  Its caterpillars feed on the needles, leading to mass defoliation and leaves trees vulnerable to other damage. 
Throughout northern Europe, Scots pine timber has been the number one species for utilities and buildings, especially telegraph poles. Although light timber, it has a narrow ringed grain, making it fairly strong but easy to work with. A variety of preservative treatments can be used to increase its durability, particularly for products such as fence posts and railway sleeps. Most high-quality pine timber is imported from Scandinavian countries, where growing conditions are of peak quality. In the UK, Scots pine timber is the second most abundant conifer grown and harvested, falling just behind Sitka spruce; 2/3 of the Scots pine timber harvested annually is from Scotland.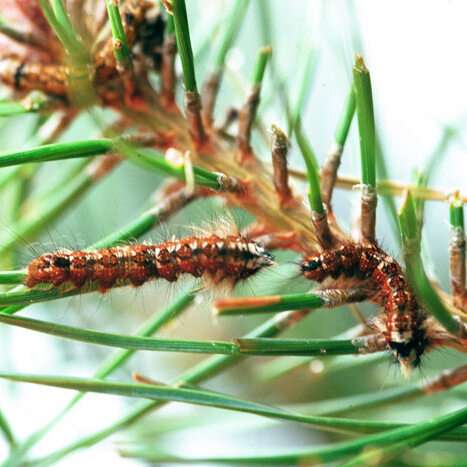 The planting of Scots pine has significantly reduced since the 1990s, due to the presence and pressures of RBNB, particularly within England. But as a native species that copes well on a variety of soils, particularly the drier, sandier soils that will become more apparent as temperatures rise, it would be sensible to increase the planting of Scots pine throughout the UK, both within broadleaf and conifer mixes. A resilient, dependable and pioneer species that should be a staple of any mixed native woodland. Within the EWCO grant (England only), you can plant up to 80% of your species mix with native species (including Scots pine), with no single species more than 50%. Landowners who are at a loss with what to do with poor quality soils, consider utilising this grant to plant a beautiful but productive mixed native conifer and broadleaved woodland.