Day in the life of A Forester: Planting Trees at Blenheim
Our newest member of the Forestry team, Clara, shares her experience of a day spent with our Forestry team. The day in question, falls as part of our large planting job in the grounds of Blenheim. This job was featured on BBC News over the weekend. Read the full article by clicking here…
It's 7:15am as we hit the road to the Old Quarry site. The smell of hot coffee wafts through the Land Rover from the back seat but the sunrise is doing more than enough to open tired eyes. Long bands of pink and yellow streak the sky and the golden sun rises above the horizon. The unmistakable hot white of Venus pierces the sky too. Another beautiful morning.
At the site everyone swings into action. By the time the last 4 x 4 carves its way down the mud track the quad is already out; its trailer loaded with spades, bamboo canes and spirals. Huge sacks of plants pile onto the back of the Kubota. Inside are bundles of beech, oak, birch and hawthorn to name a few.
The usual early morning chit chat picks up. Yet again, Johnny was thrashed at squash last night and no Sam does not intend to go to the pub, nor gym, with Ben tonight.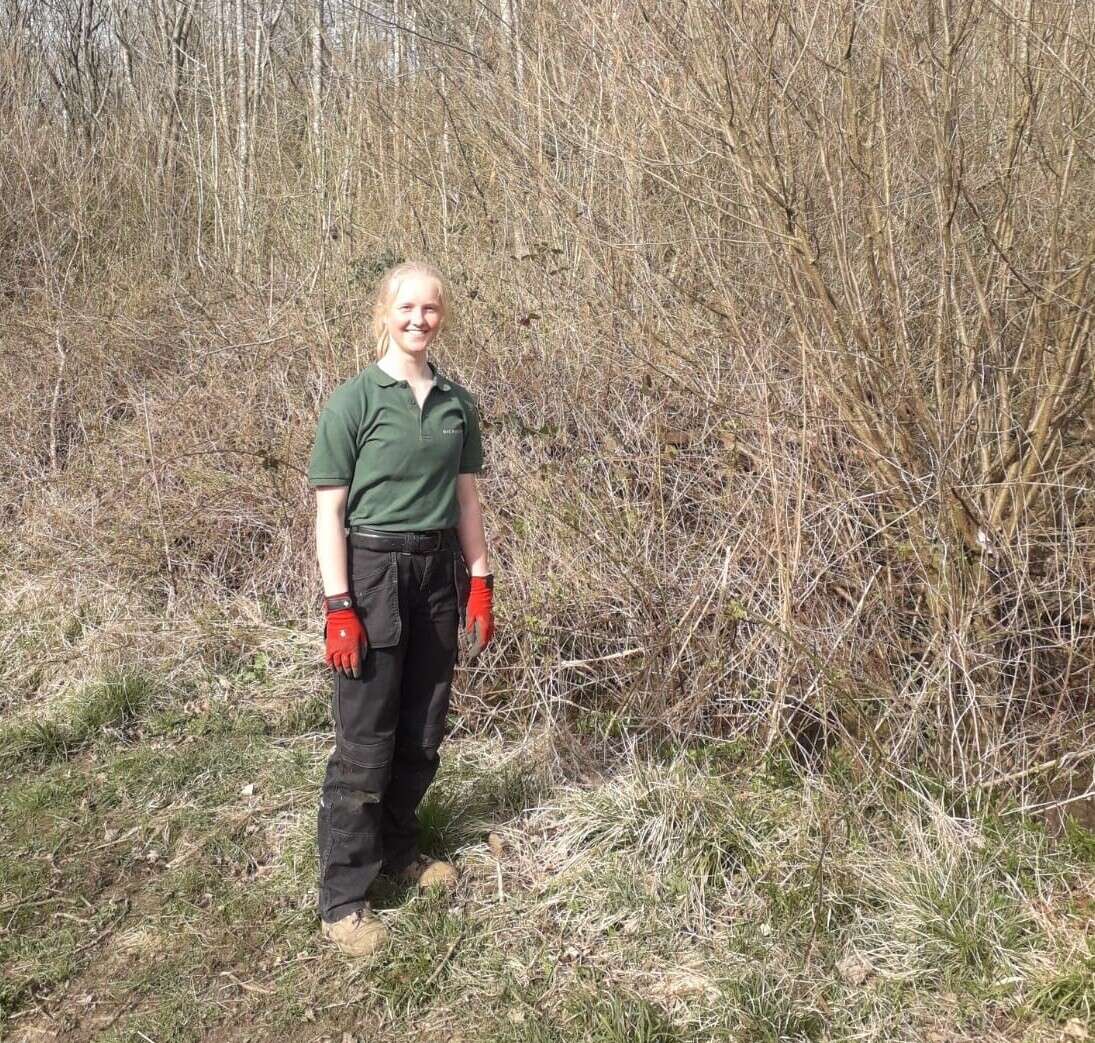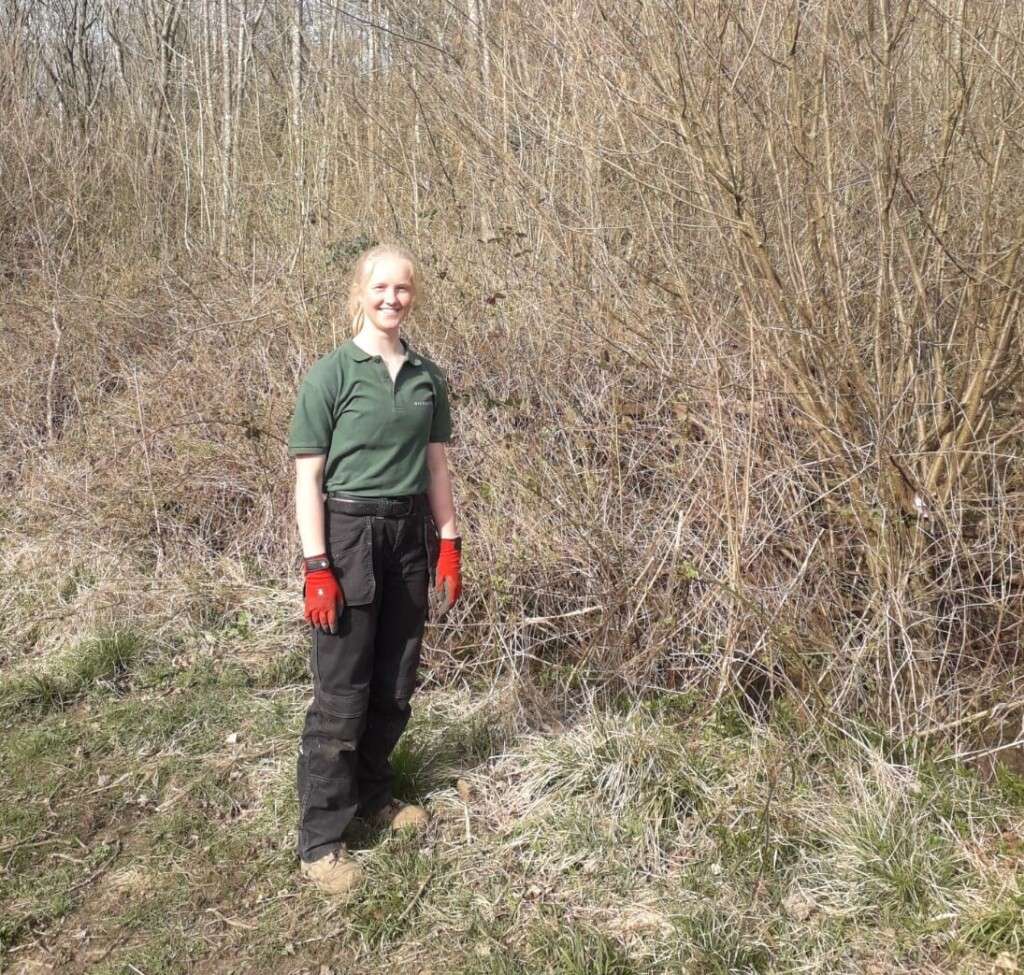 "So what do you actually do? What is a forestry worker?" are the most common questions I get about my new job. The first question is easier to answer. At the moment we're planting about 270,000 trees at Blenheim. Day to day this means: plunge a spade deep into the ground, tip it back and then bury a bare root tree beneath it. Then repeat about 200 – 300 times a day. (Disclaimer: in truth we then have to cane and spiral deciduous trees too. It's also usually a good idea to plant the tree the right way up and only bury up to the top of its root collar. Bonus points too if you don't snap your spade in the process). It might sound rather repetitive, but it's a lot more fulfilling than you might think.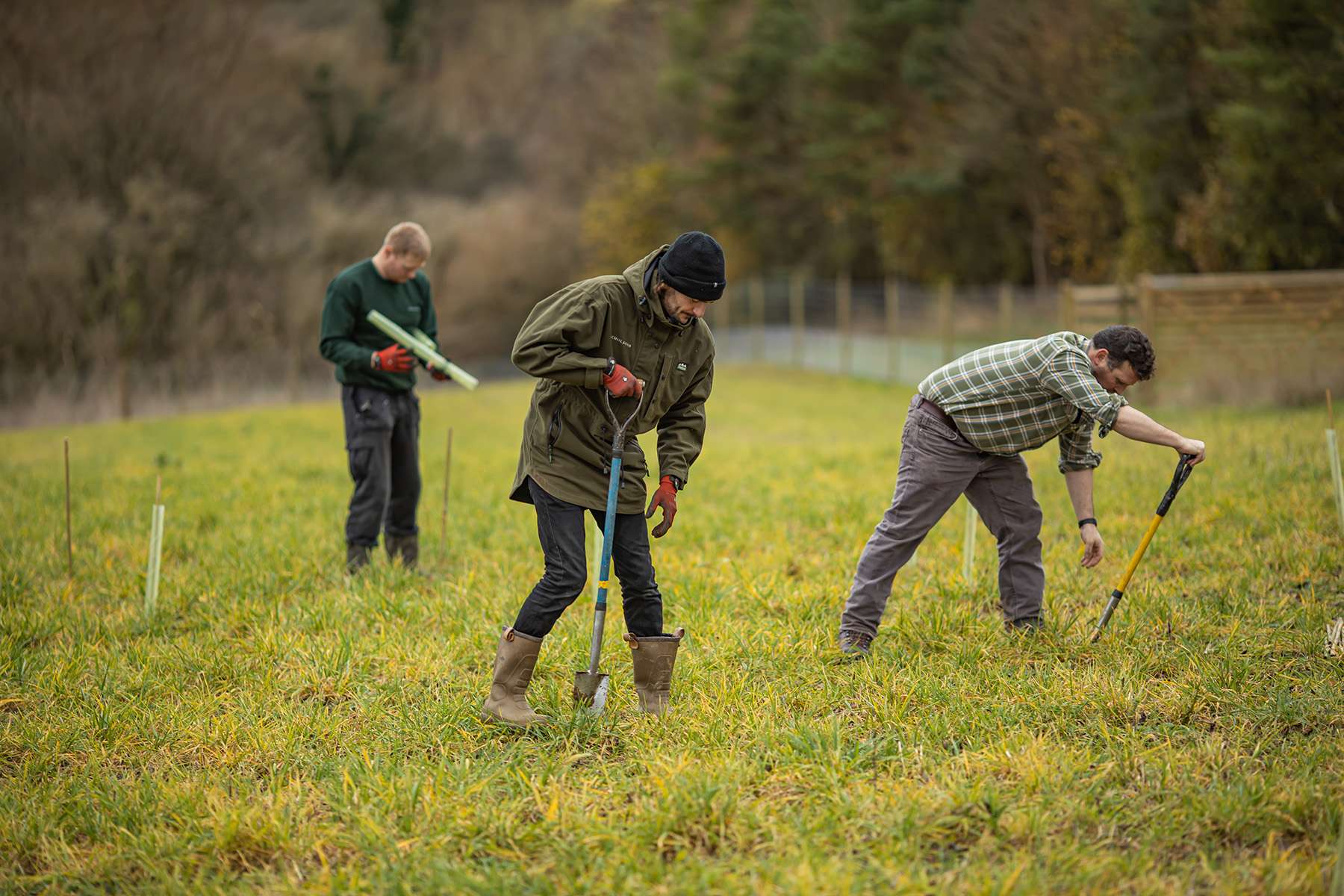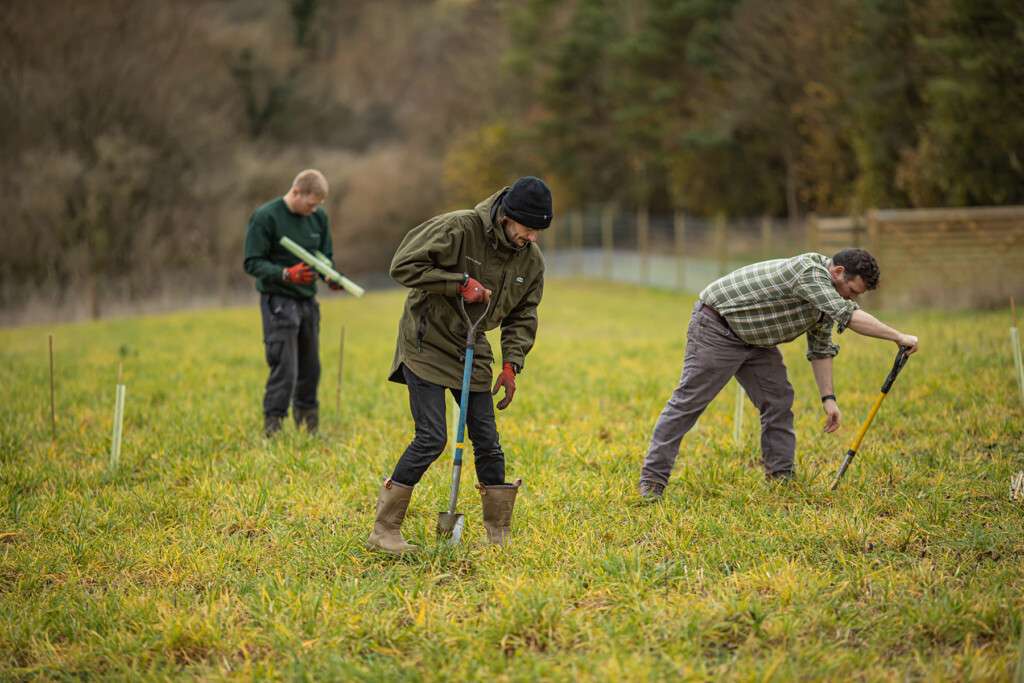 There's a ton of stuff to learn too and I'm particularly interested in tree identification – "George is that a Norway Maple?" "Not quite, it's Fagus sylvatica". I look at him stumped, and sympathetically he points to the buds. "Fagus sylvatica – Beech – has exceptionally spearhead shaped buds that shoot out on alternate sides of the stem. Maple has much more rounded ones that stay much closer to the stem, and cunningly are always opposite each other. Oh, and if they're all green it's Sycamore". Later in the week we plant pine trees and, needless to say, the debate distinguishing Abies nordmanniana from Abies alba is as inconclusive as it is specialised.
"What is a forestry worker?" is much harder to answer. In part that's because we're not one "type" – there are as many different personalities and aspirations within the group as there are people. Contrast quiet Josh who studied game design, with proud father and ex-soldier Marc, or aspiring jockey and full-time conversationalist Klaudia, and you will begin to see my point. I think that our only common traits are that we work (very hard) and are always up for cheery, albeit often tongue-in-cheek, banter. I think we're also all oddballs, but maybe that's why we get on so well together. (Apologies to any of my colleagues who would rather be called conventional).
After a week of planting, it's hard to believe how much we've done. We've put about 10,000 trees in the ground here but looking around the field makes the numbers dwarf in comparison. No doubt Ben has planted half of them since he can plant about twice as fast as all of us combined, but nevertheless it's a job well done and Andy, our boss, is kind enough to tell us that.
Before I know it our time planting at Blenheim will be drawing to a close. But there's a lot more to forestry that I haven't yet experienced – "beat up*" for example, weeding, controlling the voracious grey squirrel, encouraging our native red squirrels back, thinning trees, brush cutting, felling, even trailer reversing – and the changing of the seasons and storms like Eunice lie in wait. But for us, success is planting up to 400 trees every day that we know we will never sit under and perhaps our great grandchildren will harvest to build a house and sequester the carbon forever….
….how was your day today?
*The group seem unsure of the exact meaning of "beat up". Some say it is identifying dead trees that need replacing, I hope it's not worse!