Sustainable Water Resource
By Liz Nicholson
We will all be aware that the climate is giving hectic rainfall patterns, demonstrated locally with no rainfall in the month of May. Water security is of great concern across the entire population and, at Nicholsons, we are working hard to play our part in supporting long-term water security. Our forestry division is planting trees on non-agricultural sloping hillsides to increase infiltration and avoid excessive run-off. Projects are underplanted with soil-improving plants that also open access channels through the soil profile to help replenish the aquifers.
Our landscape architecture practice ensures that all projects are designed with a green design audit in mind, ensuring that water, (quality and quantity) are well considered.
There are five pillars under the Sustainable Drainage Systems (SuDS) regulations:
Water Quantity – Controlling the quantity of runoff to support the management of flood risk and maintain and protect the natural water cycle.

Permeability – Does the surface material allow infiltration?

Water Quality – Managing the quality of the runoff to prevent pollution.

Amenity – Creating and sustaining better places for people.

Biodiversity – Creating and sustaining better wet places for nature.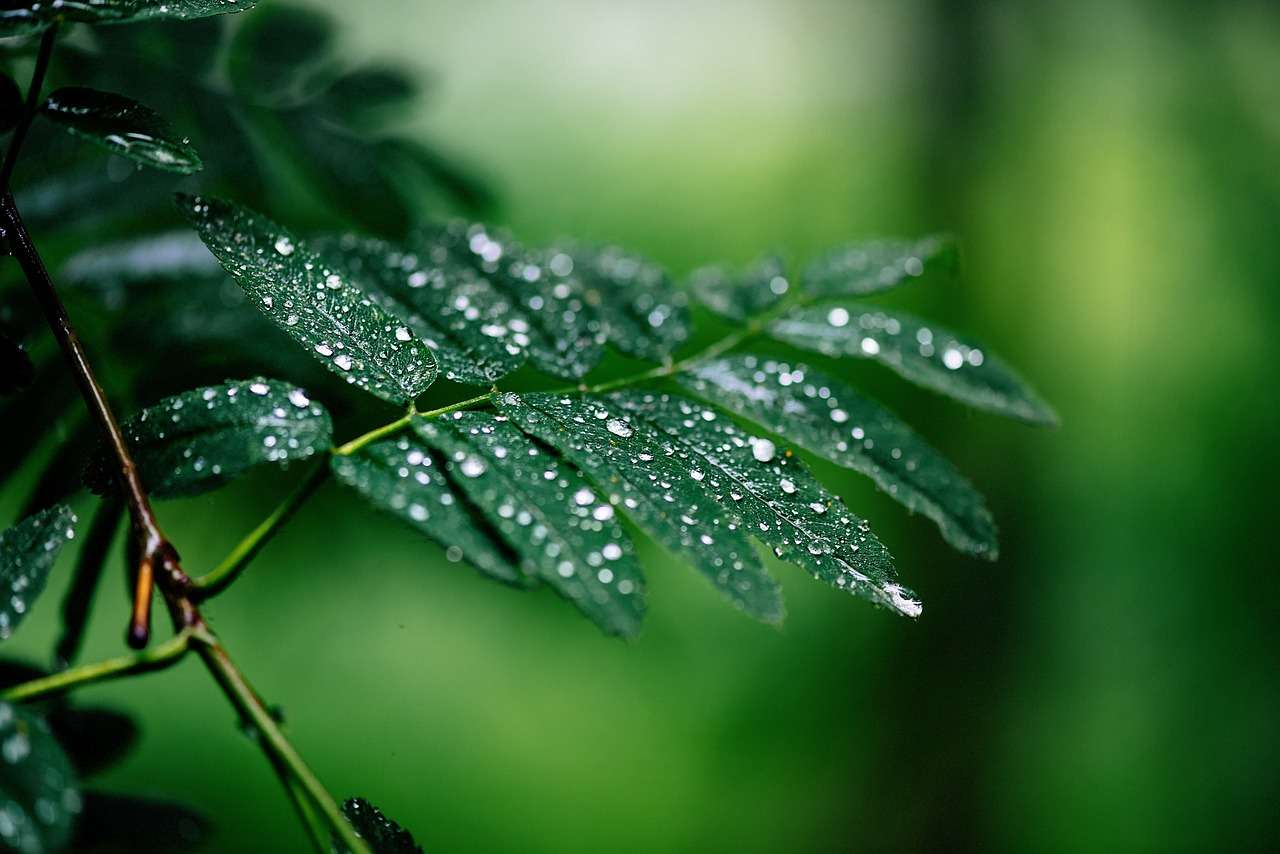 On a more domestic level, we sell water butts in our shop. Do ask Millie for help if you are interested in these. They are easy to install and reduce your need for mains water. I cannot over-emphasise the value of mulching well – it is incredible at sealing in moisture and reducing the need for watering. Please use well-rotted compost or composted bark and resist the temptation of using fresh woodchip as it is not healthy for the plants. Avoid crowding the neck of the plant too – scrape back any mulch from the point that the plant meets the soil.
Our garden design team are constantly innovating new planting mixes responding to climate change. We noted excessive winter plant losses with the extreme wet in the autumn, followed by deep frost. This, coupled with last summer's drought, has narrowed our choices significantly.
I was lecturing at Kew last week discussing this very issue when a German student pointed out that England is simply going to have to catch up with Germany's planting pallete. I didn't disagree with her, but I do feel slightly sad as I've always loved the exuberance of an English country Garden, not often seen deep into the continent!
One garden that I find very inspiring is Piet Oudolf's planting at Hauser and Wirth in Menorca (pictured below).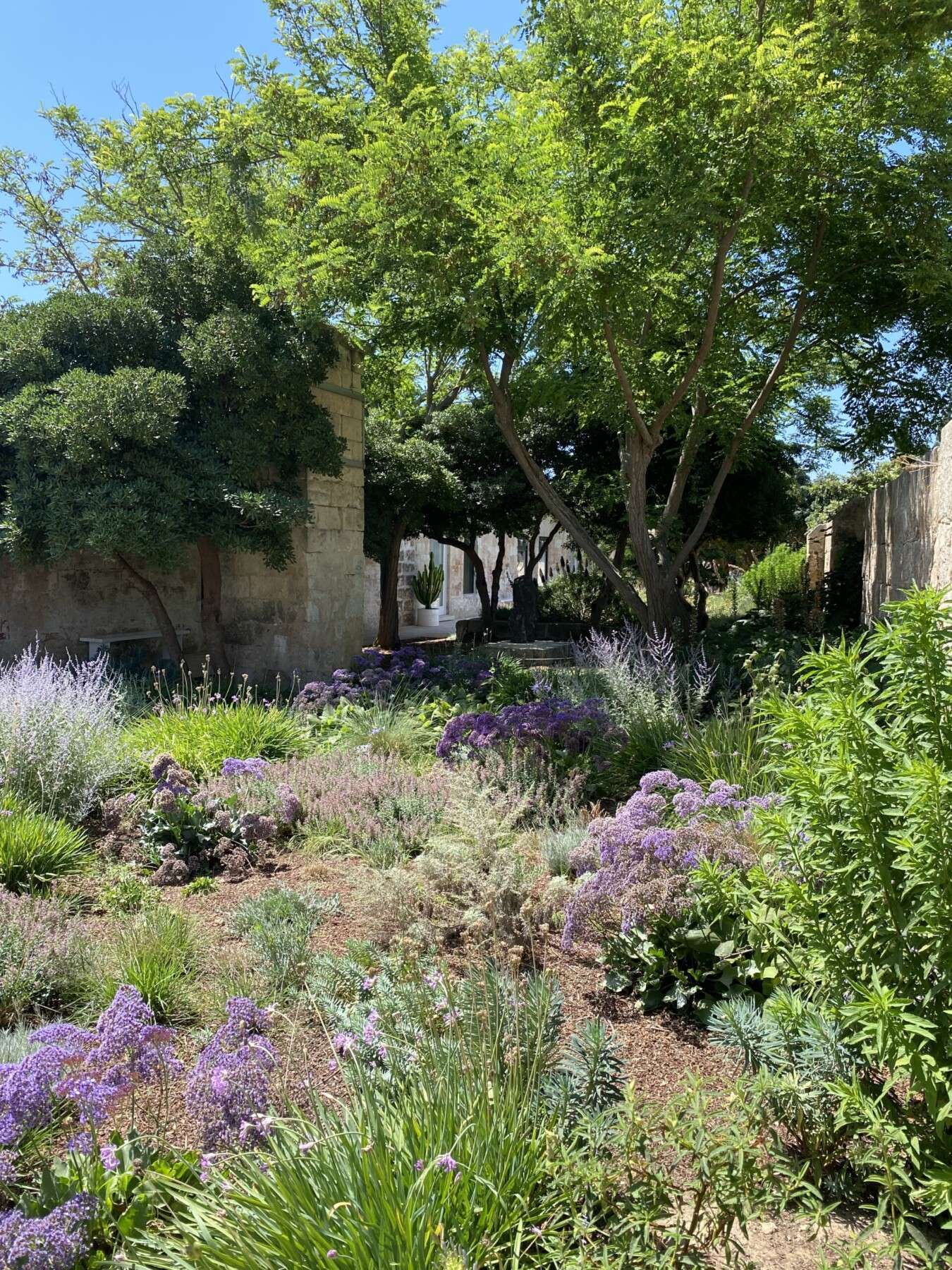 Piet has used a typical Nicholsons palette by avoiding garish colours to aid planting cohesion. He celebrates Lavandula, Artemisia, Echinops, Eryngium, Salvias, Phlomis and many other favourites which are quite breathtaking. Piet had planted the sun-loving plants in the semi-shade of trees and not only did this give height and structure, but it really intensified the colours.
We did a similar palette at Nicholsons many years ago in full sun and this particular garden has been very resilient to the winter and drought conditions thrown at us. I'm sharing Ruby's planting palette to the right.
All our projects at Nicholsons are designed with sustainability in mind. We have developed a detailed green design audit tool and we are very happy to share this with anybody who is interested as we know that together we can reduce our impacts. If you would be interested in receiving a demonstration, then please email us at contact@nicholsonsgb.com.
Gardening is critical in mitigating climate change and biodiversity loss. Do reach out to us as we can help advise you on the best outcomes.