Colour in the Garden
By Ruby Simpson
There are lots of ways to use colour in the garden to suit everyone's individual tastes, but there are a few simple rules that will help you create a huge amount of impact in your border planting. 
Even if you love a lot of bright colour, removing just one or two colours from the palette can help everything look more cohesive. For example, bright red can sometimes be tricky to mix into a scheme, but often if you go for more of an orange colour it suddenly works. Bright pinks and oranges, mixed with deep pinks and purples can be really beautiful, even with a bit of acidic green thrown into the mix. You end up with a really colourful, vivid display that might otherwise jar if you added a red into the mix.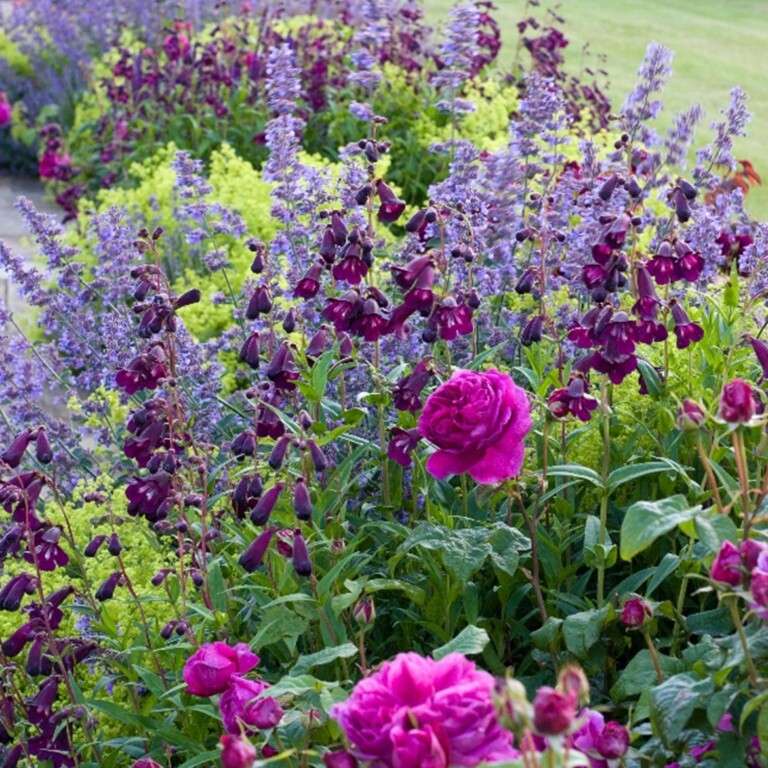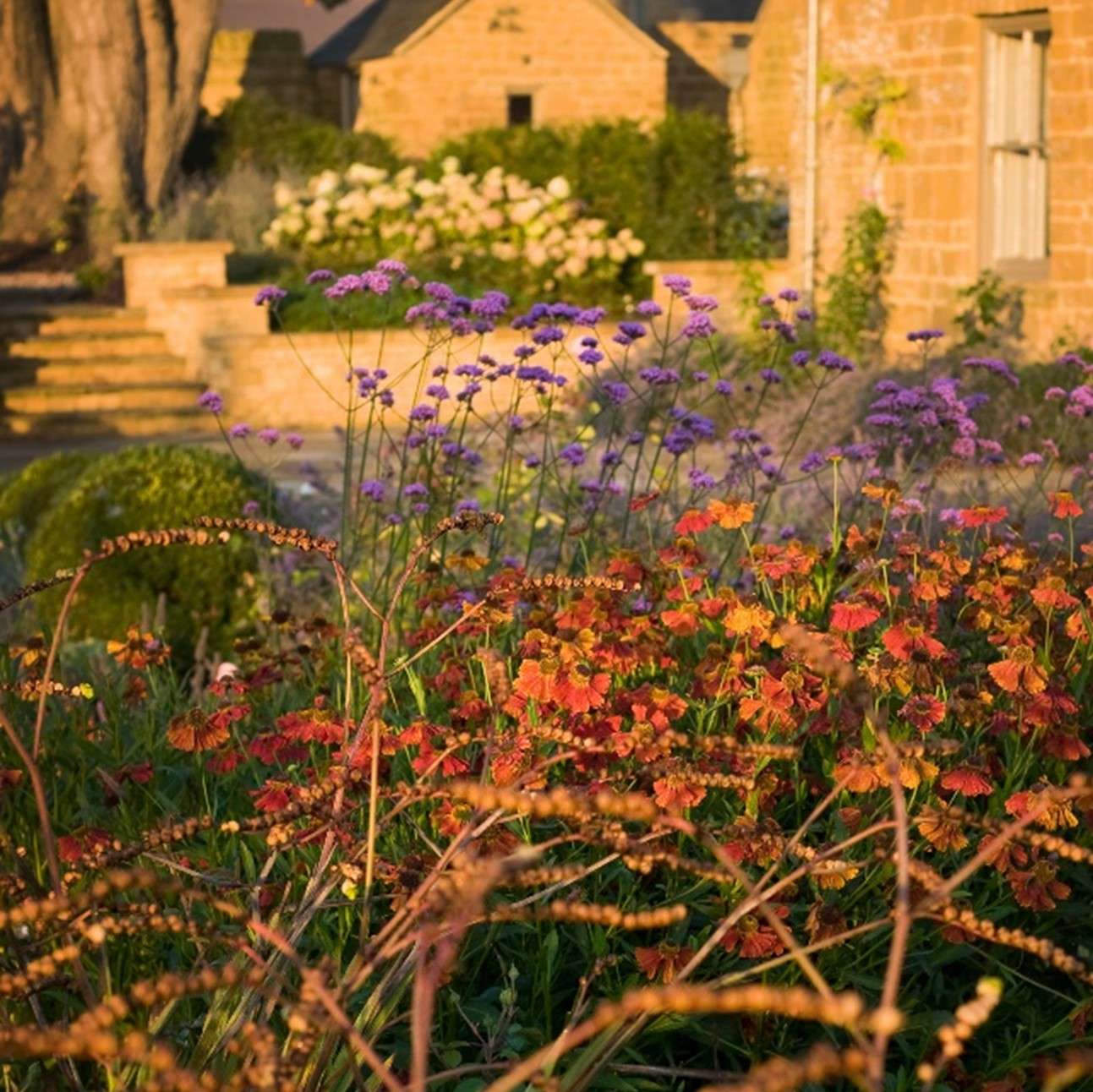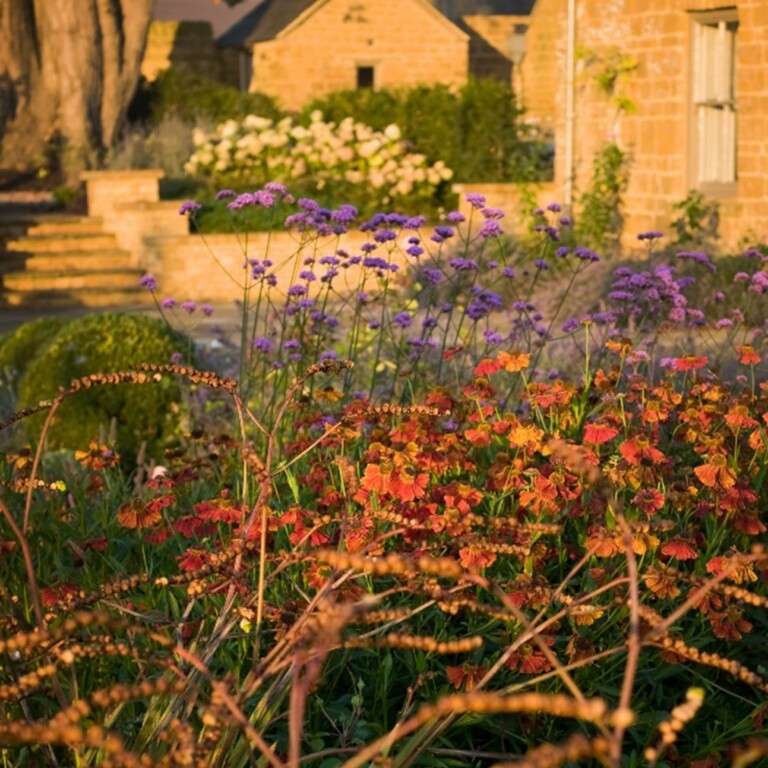 If you absolutely love yellow and want to use it throughout the garden try to mix it with blues, purples and whites which will compliment it and keep the balance of colour. Yellow and red are particularly hard to use harmoniously with each other. 
A classic palette, and an old favourite of Nicholsons, is a calming mix of purples, blue and whites with a background of green and silver foliage.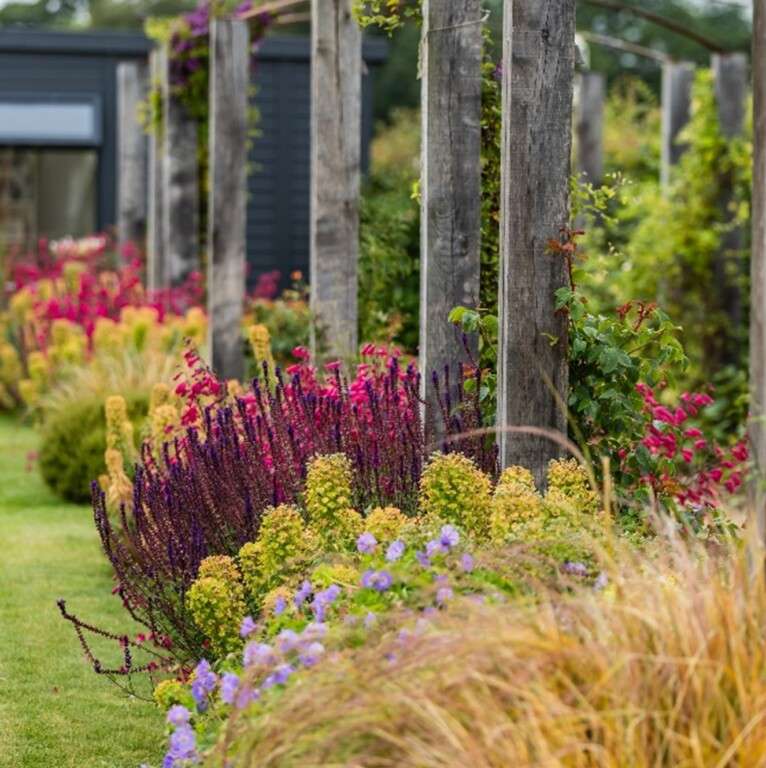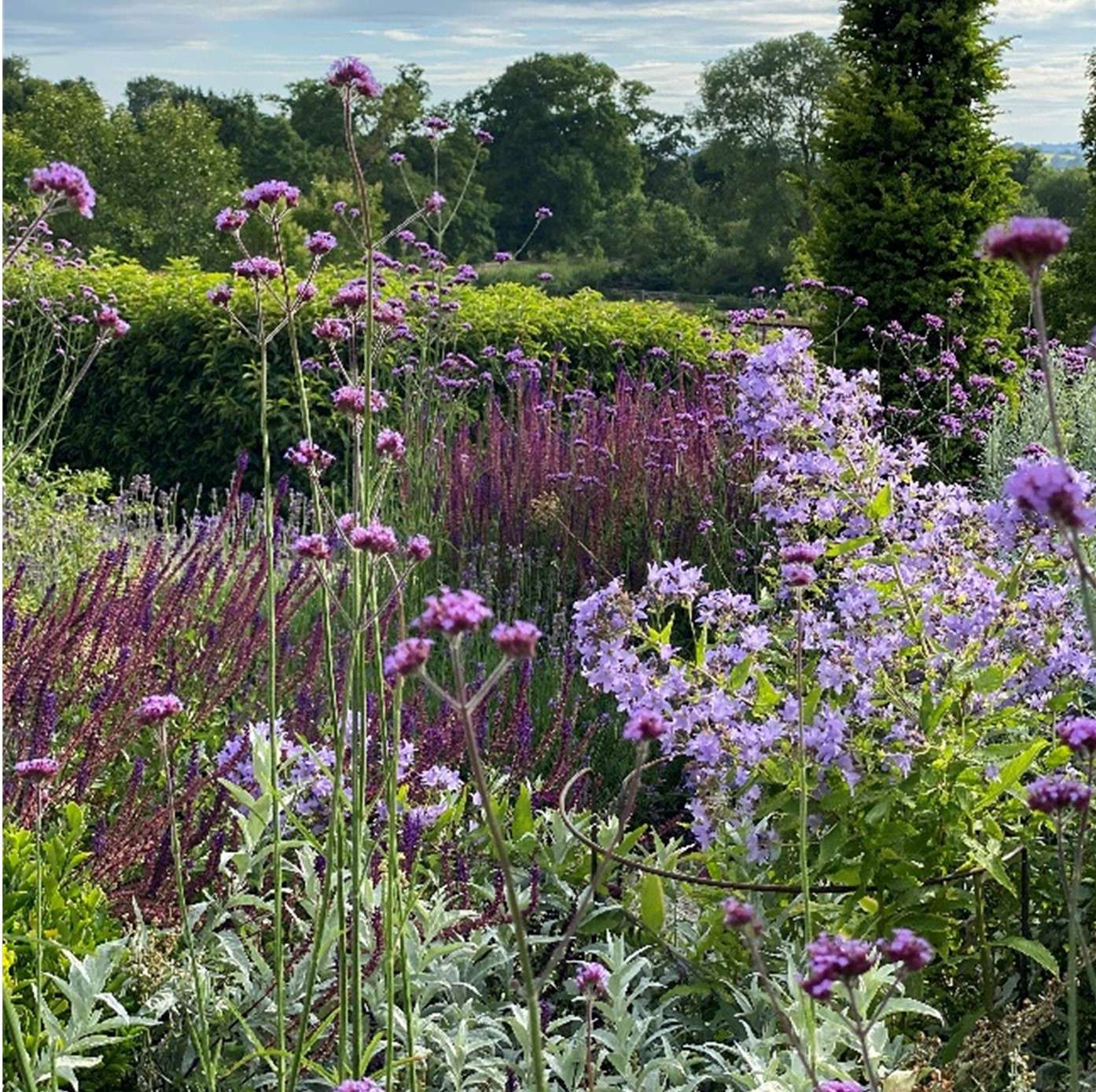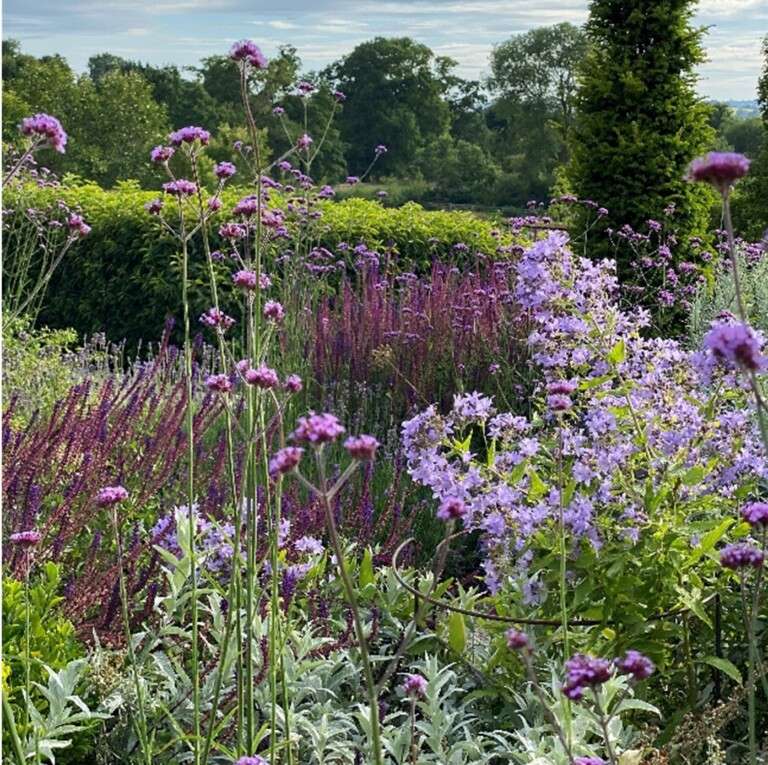 With a bit of careful planning and research, you can of course have all the colours you desire, spread across the seasons by selecting certain colour palettes for certain times of the year. You could have a pink and white spring display, followed by a blue and yellow late summer display – the possibilites are endless. 
It's fun to play with colour and, as a planting designer, one of my favourite things about my job is that I get to try out new mixes all the time! Here is a sneaky peak of a few ideas I have been working on recently… 


Deep purples and oranges with a hint of acidic green: 
Salvia 'Caradonna', Geum 'Princess Juliana', Alchemilla mollis, Allium 'Purple Sensation', Crocosmia 'Orange River', Anemanthele lessoniana, Penstemon 'Raven'. 


Soft pinks, lilacs and silvers: 
Astrantia 'Buckland', Lavender 'Hidcote', Anemone 'Konigin Charlotte', Artemisia 'Valerie Finnis', Persicaria amp 'Rosea', Anemone 'Wild Swan', Veronicastrum 'Fascination'. 


Dark purple with rich burgundy: 
Geranium 'Dark Reiter', Helleborus 'Double Ellen Purple', Ajuga 'Purple Torch', Geranium pheaum 'Samobor', Heuchera 'Obsidian', Sarcococca 'Purple Stem', Anemone 'Bordeaux'. 
PLEASE NOTE: We may not have all of these plants in stock at one time. Please speak to our plants sales team by calling us on 01869 340342 (option 1) or emailing plantsales@nicholsonsgb.com.
Feeling inspired? Why not pop along to our Plant Centre and see what lovely plants we have to add colour and interest to your garden. Our knowledgeable and friendly staff are here to help you and we also offer plant consultancy service. 
We look forward to seeing you soon!  
For more inspiration, look through Ruby's monthly colour suggestions by clicking here…