Nicholsons, Savills & David Harber to exhibit once again at the world-class RHS Chelsea Flower Show
Perhaps one of the most prestigious events in British society, the world-famous Flower Show will be returning in September 2021 following an 18-month hiatus due to the global COVID-19 crisis.
Our stand can be found on Main Avenue, the garden designed by Nicholsons working with Savills, the revered luxury real estate provider. The concept of the garden this year focuses on how our relationships with our gardens have changed over the past year, from full-time 'WFG' (work-from-garden) to 'the race for space', a greater desire to have access to the outdoors. It addresses how the last year has inspired many of us to have a new-found appreciation for our gardens and the way in which we enjoy them, be it al fresco socialising with friends and family, an established garden office following a nationwide pivot to remote and home working, or for providing a space of calm and tranquility to escape the trials and tribulations of everyday life.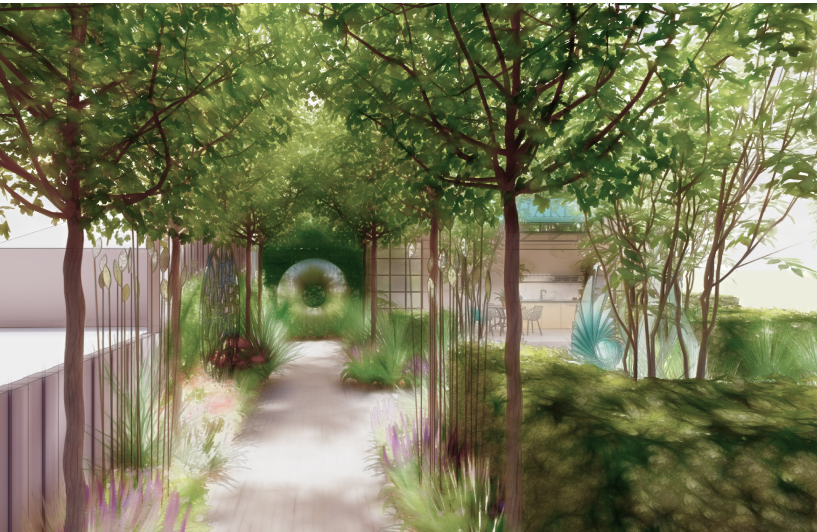 Already a six-time winner of Chelsea's Sundries Trophy, awarded at the annual event for excellence of presentation, David Harber and his team will be exhibiting a wide range of artworks from his classic collection. These include popular favourites such as Armillary Sphere, Torus, Hydra and Geminus, alongside newer designs such as Sentinel, Orbis and Turbine – the second standalone piece designed for use in interior projects, which will be found within the garden's central meeting space.
David Harber, founder, comments: "RHS Chelsea Flower Show has to be one of the biggest highlights in the David Harber diary and we are thrilled to be exhibiting once again this year. Alongside having the opportunity to present some of the newer designs we've been busy working on behind the scenes, we cannot wait to meet face-to-face with our clients once again, having spent so many months apart. More importantly, we're excited to celebrate the creativity and perseverance of the garden and design industry, having survived throughout the toughest of circumstances over the last 18 months. We can't wait to be reunited with so many of you there."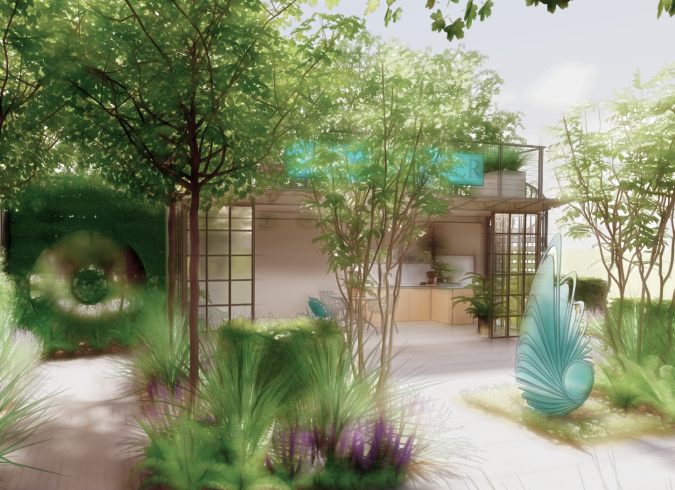 Nicholson's garden design team embrace the challenge of giving maximum space usage in a small show stand to demonstrate the potential of all garden plots. Places to contemplate or work, alongside spaces for leisure and pleasure, enrobed in emerald green planting are on the essential list of many garden design instructions. Our practice has spent an exciting year enjoying the focus of this new way of living with increased sustainable credentials. The combination presents a wonderful challenge and as garden designers, we are relishing the opportunities.
Nicholsons, Savills and David Harber can be found on stand MA336 between 21-26 September. To learn more about our stand and to view the gallery, please click the button below.