Nettlebed Estate – managing tree risk
Safety first
The Nettlebed Estate is located in an area of Outstanding Natural Beauty and consists of a mixture of woodland, pasture, open farmland and parkland. Also used as a location for shoots, the estate has long been committed to proactive woodland management, with woodland planting undertaken in the early part of the 20th century designed specifically to improve the quality of the shoot.
Fast forward around 100 years to 2011 when the forestry and arboriculture teams at Lockhart Garratt were engaged to work with the Nettlebed Estate to help meet its legal duty of care regarding mature trees in an area comprised of woodlands and agricultural land. Some of this woodland is in areas occupied by tenanted properties or which border on busy roads and so safety is a primary concern.
Lockhart Garratt created a Tree Risk Management Plan (TRMP) to ensure Nettlebed met its important obligations under the Health & Safety at Work Act 1974 and the Occupiers Liability Act 1984. The TRMP created a clear and auditable trail of all actions taken to minimise the risks associated with trees on the estate.
An important aspect of the TRMP was the requirement that the estate undertake reviews of roadside trees following extreme weather. The severe winter weather at the end of 2017 and the adverse conditions created by Storm Eleanor in January 2018 prompted us to undertake a drive-by survey of large populations of trees in order to identify areas needing further assessment and to target areas where work needed to be done urgently. As a result, the risk of trees falling at the roadside was mitigated, ensuring that health and safety standards were met in full.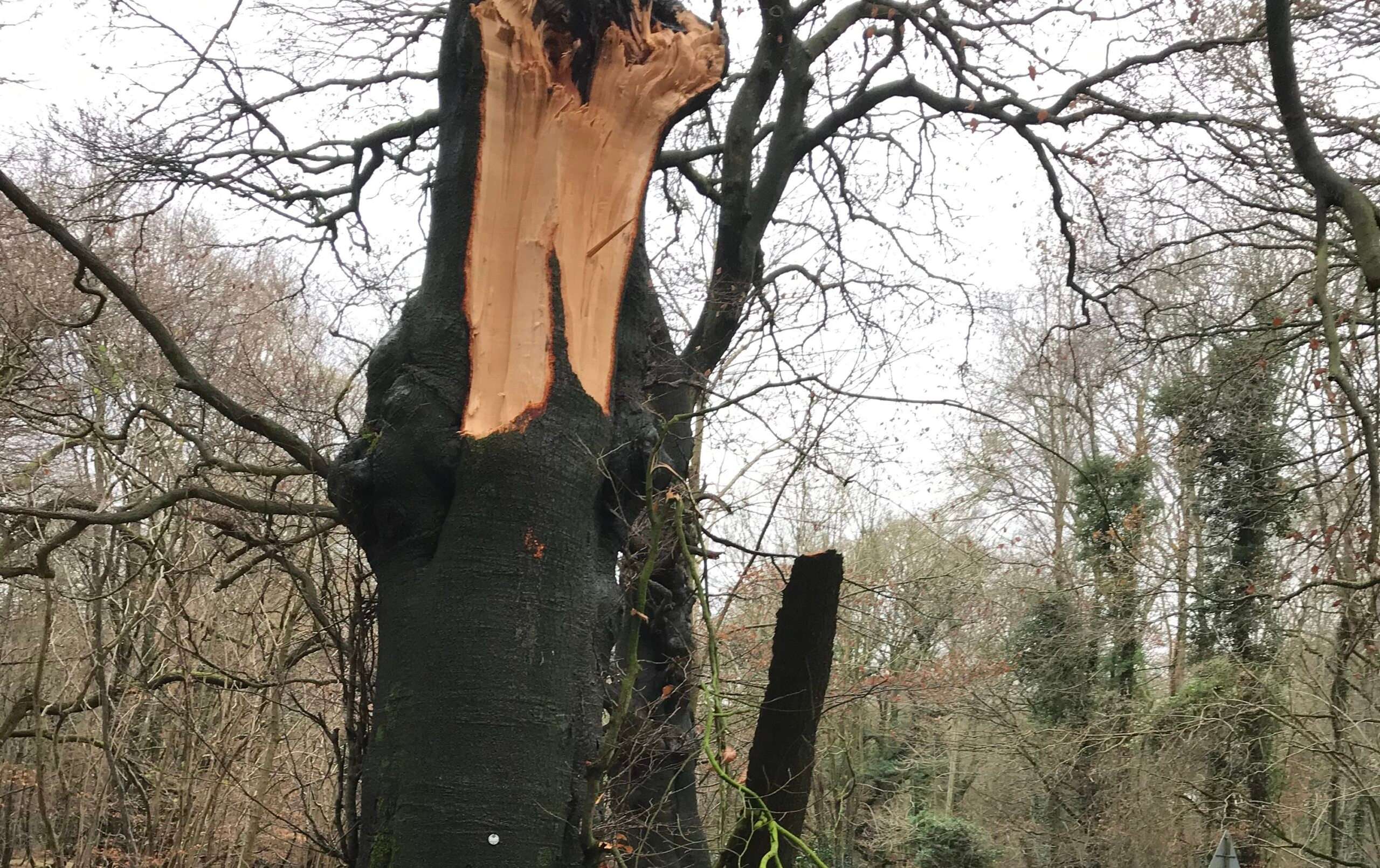 KEY FEATURES
Pragmatic and bespoke Tree Risk Management Policy created
Work undertaken in liaison with the Highways Authority and Local Planning Authority
Cost-effective and manageable solution found for the estate in challenging circumstances