Nicholsons Host DEFRA and Chief Plant Health Officer
In October, we were delighted to be able to host the Parliamentary Under Secretary of State at DEFRA the Rt Hon Lord Benyon, and the Chief Plant Health Officer Professor Nicola Spence, as part of Grown in Britain Week. We have seen a lot of activity around the role of woodlands and how we best protect and promote them in the run up to COP and this visit was an invaluable brainstorm.
To set the scene, Grown in Britain are an independent not-for-profit organisation working with partners in Government, retail, NGOs and the private sector with the clear remit to ensure the future success of the UK's woods and forests.
Their certification scheme is encouraging demand for GIB timber and results in the better management of our existing woodlands as well as a driver for planting new woodlands. Their reach touches all areas of wood use and looks to work with partners to develop and modify home-grown products and so add value to UK grown timber and reduce the need for unnecessary imports.
Their new Canopy Certification Scheme developed in Partnership with Forest Canopy Foundation (FCF) is ensuring the establishment of sustainable forests delivering a wide range of natural capital benefits. GIB manage a register of 'Expert Providers' with the FCF sourcing and managing funding and land through a coordinated approach.
Another important string to the GIB bow is their work in creating and certifying the Plant Healthy scheme, which is ensures that certified Nurseries will be making the trade and movement of all plant material more bio secure and protect our natural capital.
As one of the prime movers of the FCF and early adopters of the Plant Healthy certification, Nicholsons were privileged to welcome Lord Benyon and Nicola Spence to Nicholsons.
To be able to show what the industry is trying to achieve through planting at scale in order to mitigate climate change was very rewarding. Our visitors were able to appreciate the time and energy invested in this not-for-profit scheme while keeping at its core environmental responsibility. Nicholsons will be planting 140 ha on the Blenheim Estate using blended finance from a construction corporate Morgan Sindall Group, and a government grant – the English Woodland Creation offer. The land is dedicated by the Estate but without these two income streams, woodland creation would not be viable.
All plants will be sourced from Nurseries that are registered for Plant Healthy accreditation. The tree guards, where required, will all be biodegradable.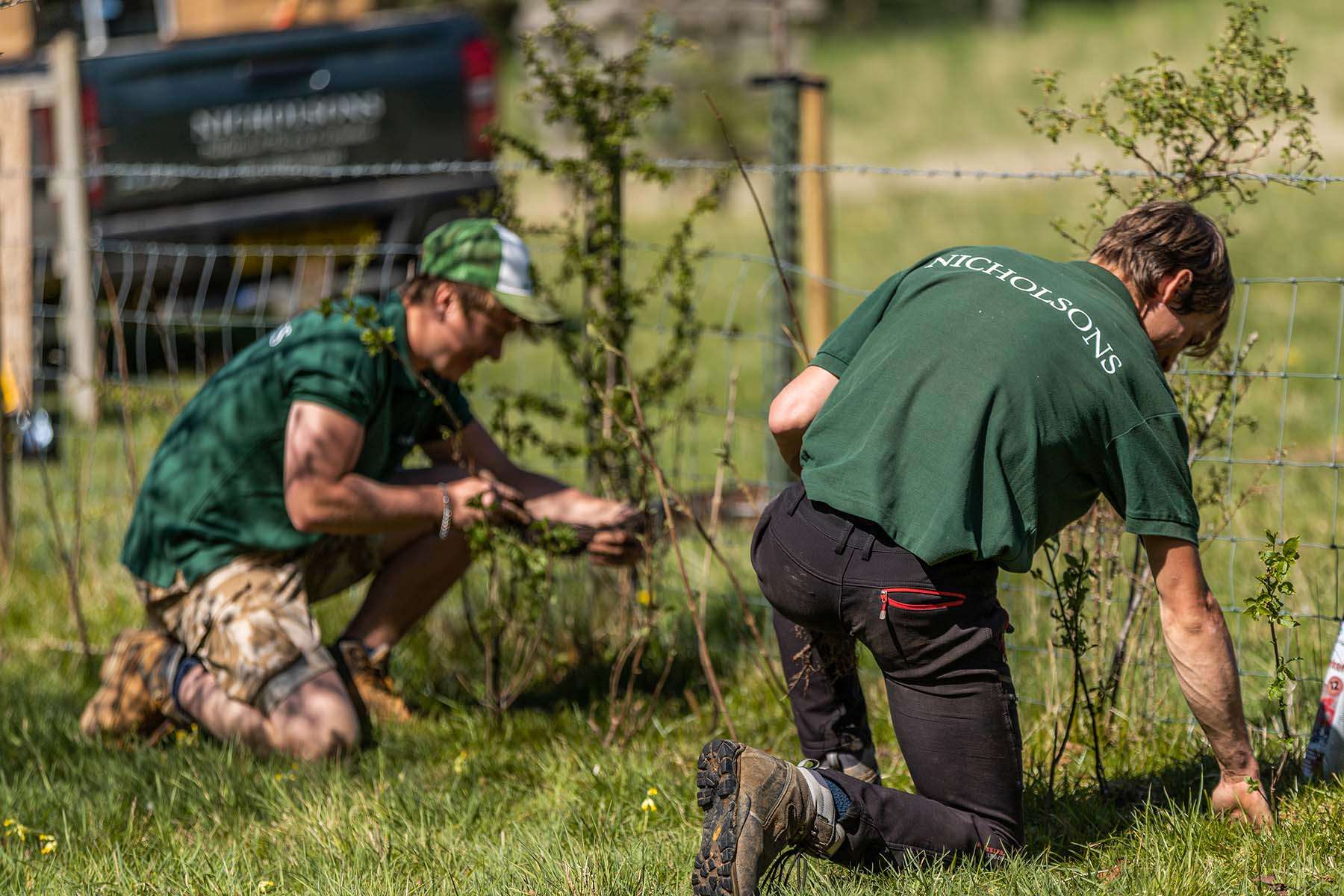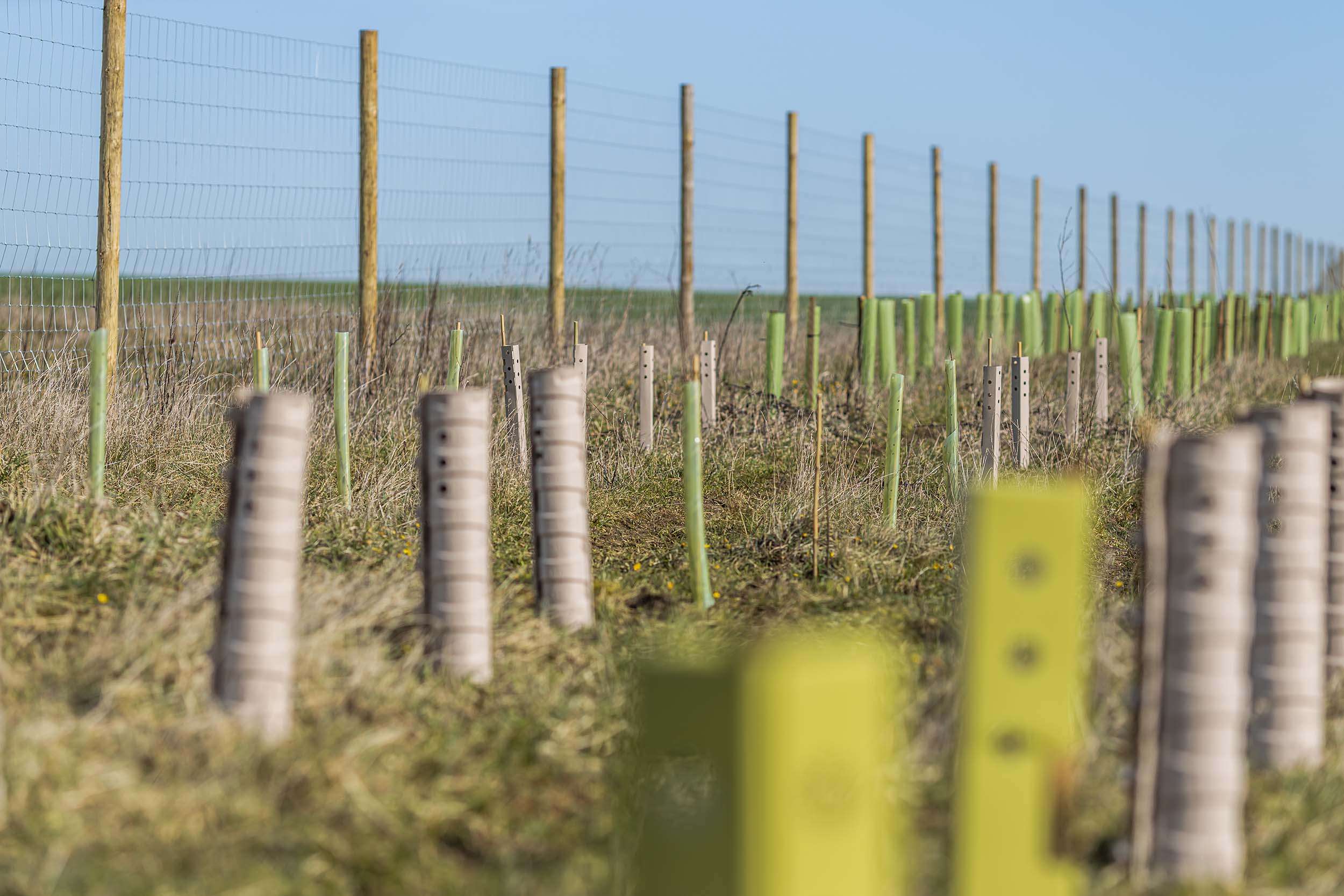 The minister was impressed with Nicholsons' peat free credentials, and Nicola Spence was able to see first-hand how a bio-secure Nursery with Plant Healthy status works in practice. It was edifying to be able to show how collaboration can move agendas forward, but how they can also unearth areas that require better joined up thinking. To be able to discuss issues with our guests, who are at the heart of steering change and supporting our aims, was a real privilege. What was most heartening was their level of interest and engagement with the detail of some of the barriers to effective change.
We look forward to the work of GIB and independents like ourselves getting the support form joined-up policy to create a better future for the UK timber and nursery industry, ensuring a more sustainable future for our environment and our ecology.
Exciting times and as COP concludes, it is reassuring to see innovation in this vital space, government working with corporates to sequester carbon, improve our natural capital and keep our ecology safe from the increasing threat of invasive pests and diseases.