Introducing Water into the Garden
The introduction of water to your garden can support nature, create visual appeal, and establish a sense of calm. A water feature can punctuate outdoor spaces when positioned effectively, such as centrally in a courtyard, at the end of a path, or in a location that displays beautiful reflections. Being exposed to the sound of running water has also been proven to improve wellbeing.
Water for Nature
Nurturing and connecting with nature has been proven to have a notable effect on health. Enticing wildlife into your garden is an effective way to instill a sense of calm in your surroundings and can be easily achieved by introducing water into your garden.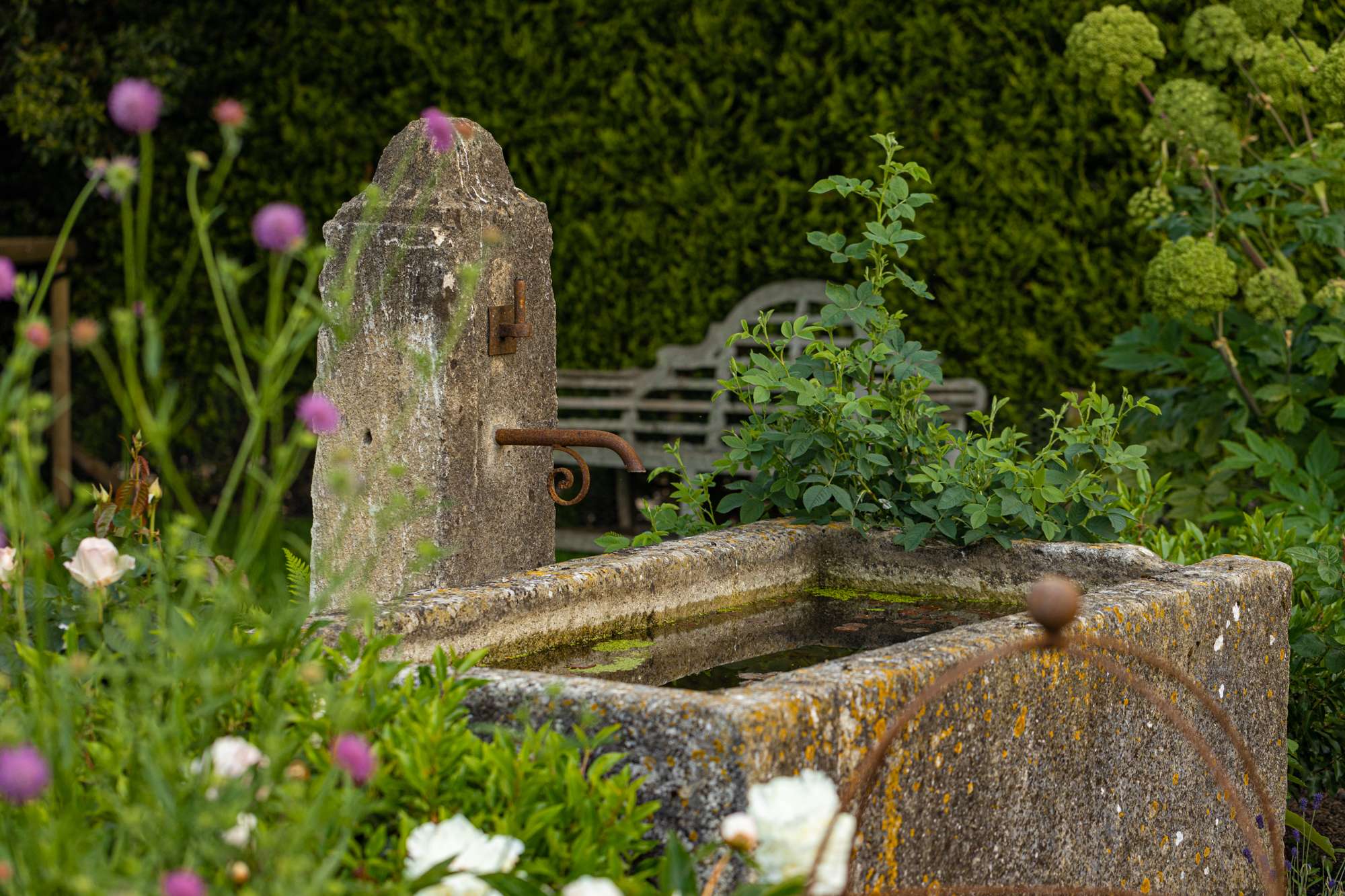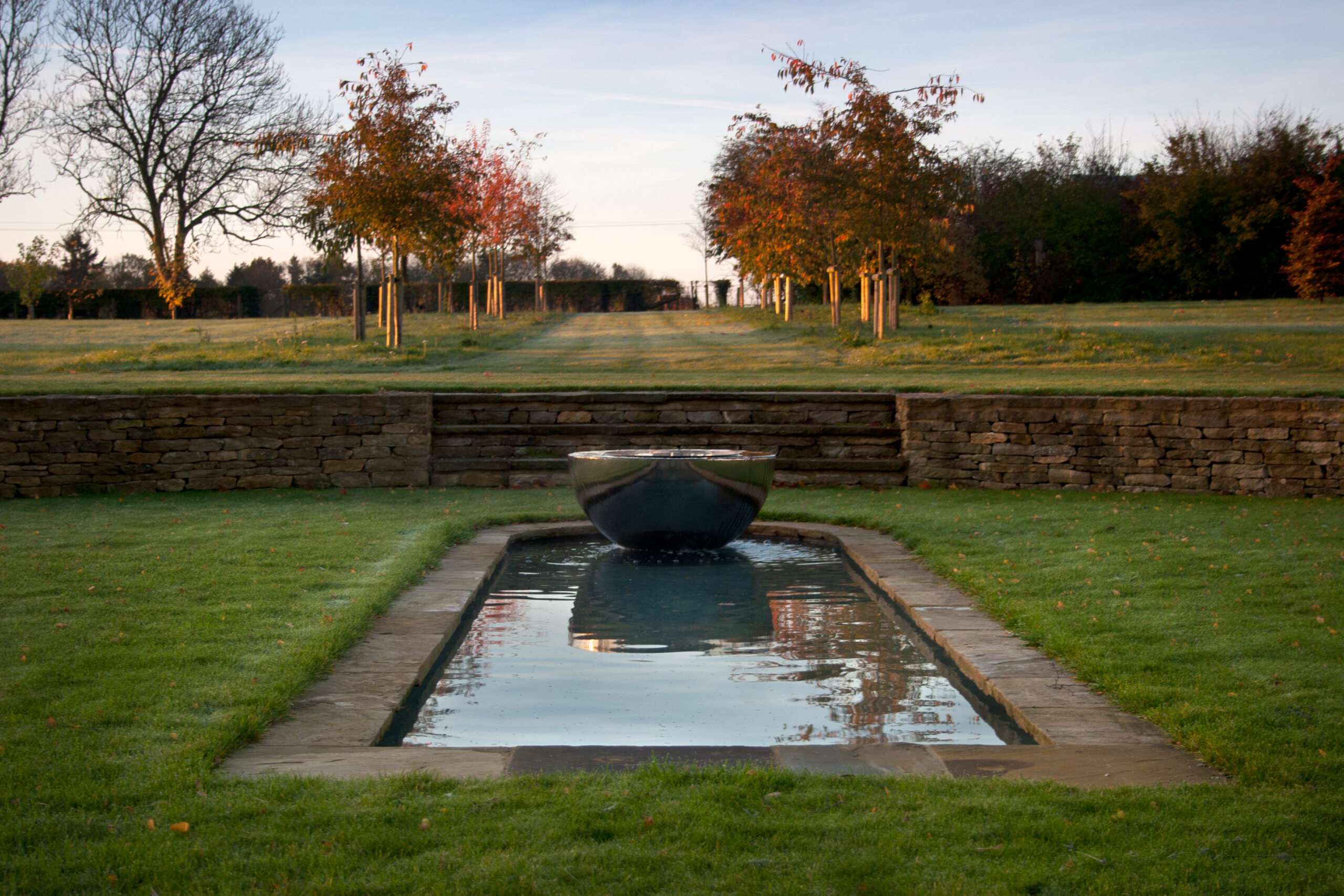 A Well-Positioned Bird Bath
The simplest bird baths are often the most effective. Ensure your bird bath of choice is shallow, slip-resistant, and depending on the size, has a means for wildlife to escape such as pebbles or logs. The position of a bird bath should be carefully considered. Situate it beside trees or hedges to provide suitable cover from predators. During warmer weather, birds often resort to drinking from troughs or water barrels which can be dangerous. Ensure these are covered or provide suitable alternatives so that birds can drink and bathe safely.
Nature Ponds
Nature ponds also entice wildlife into your garden and create a sense of solace. They are most effective as part of a network of habitats rather than in isolation. Adjacent habitats such as long grass and native shrubs provide suitable cover and connect existing habitats. A maintenance plan that has minimal wildlife disturbance is essential for the pond's longevity. Click to read a guide from the RHS about how to plant up and maintain your pond by clicking here… 
Witnessing wildlife in your garden is extremely rewarding. Frogs, toads, newts, grass snakes, dragonflies and water beetles are a few species that you may expect to see utilising a nature pond. Sloping sides are essential in a wildlife pond to allow easy access and exit pathways for wildlife as water levels fluctuate. Autumn is the ideal time to make changes to existing ponds after the height of the breeding season but before amphibians go into hibernation.
View an example of a nature pond that Nicholsons designed and built as part of an ecologically rich meadow restoration by clicking here…