Plea for a Summerhouse
By Liz Nicholson
Childhood memories of dens, treehouses and shepherd's huts set the scene for often chasing the "home beyond the house walls".
In my case, the shepherd's hut was the real deal, abandoned in a leafy beech woodland on a bucolic Cotswold estate. The shepherd's hut of my childhood was scarce in its furnishings, bare in fact, with apple-green walls and a rusty, old stove. As kids, we would set up home there and while away summer days: cooking sticks and stones and only returning home at night when our grumbling tummies couldn't be ignored. The point is that despite the comfort of home, we seek that homely destination in our outdoor spaces.
Summer houses give us space away from the day to day, space for dreaming and time to think. Some may choose to have the space for a particular need – a lovely friend in the next village loved her summer house and used to while away the hours doing the ironing, in her space, while listening to her favourite radio station.
I often feel that many clients, faced with a need for more space, may be wise to consider a garden room as they are so much more flexible and, almost inevitably, much more affordable. If built from oak or larch timber, structures offer a much lighter carbon footprint and can endure for decades. One of our favourite projects over this winter was the design and build of an oak-framed structure with good log storage and a workshop area. The structure had to have a fairly flat roof, so we added the pergola to the front elevation to take the eye off the structure altogether. Our clients love the space and they tell us they use it all the time.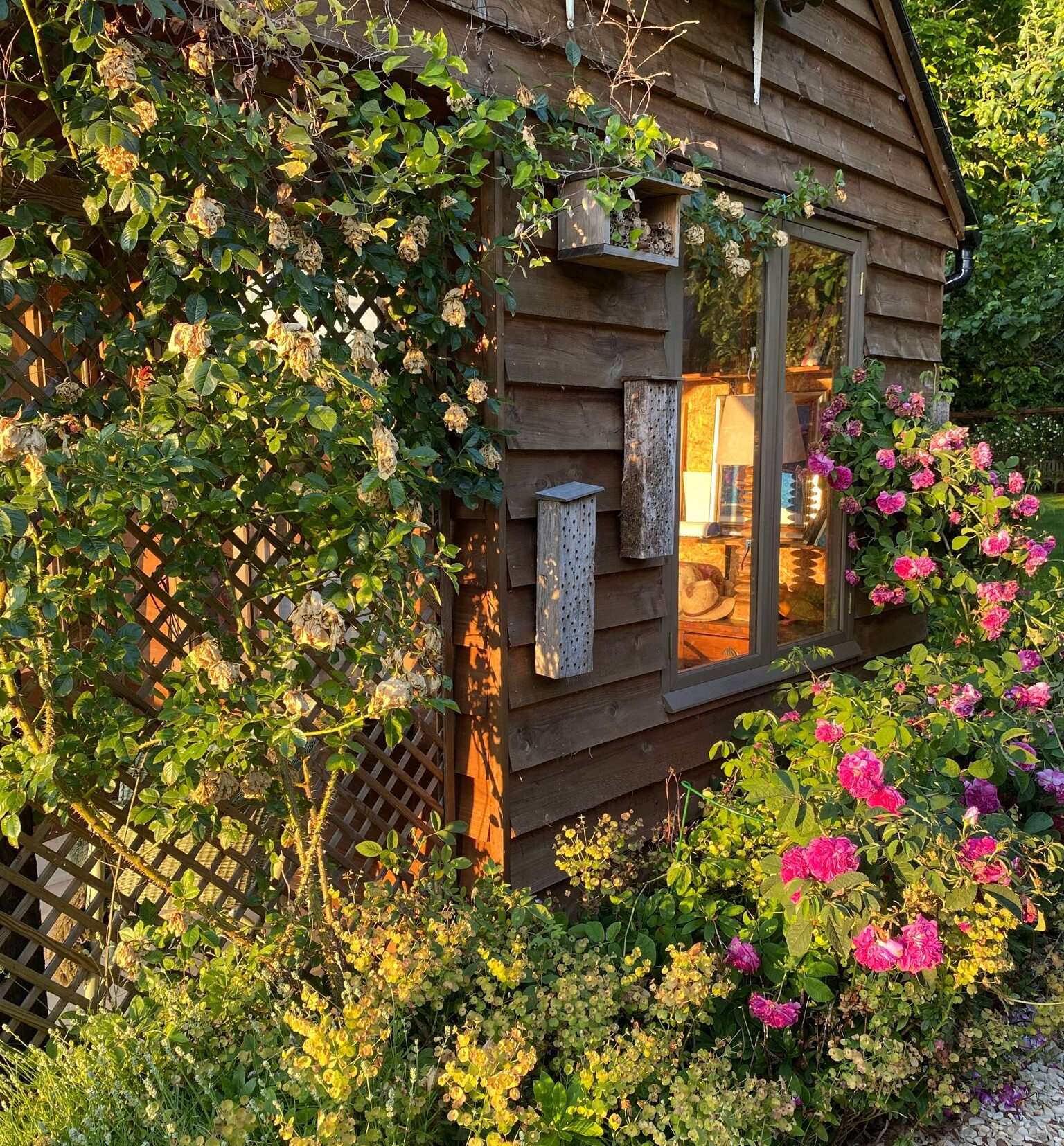 A great friend of mine wrote the poem below. I thought I would like to share it with you. I hope you enjoy it as much as I do!
Picture this
You and I
Well ripened by the years
Grey and grizzled by past and pain
And yes – by what's to come
Sitting softly under an asphalt roof
You, dozing to the tickle of summer rain
And me, like the cat
Surveying our ancient realm
Where joyful scars once marked the earth
And the old apple tree
In its generosity
Offered up its boughs
to dares and deeds
Shade and shelter
And Sunday apple crumble
JA