Planning Your Ideal Cottage Garden
Advice on how to achieve your ideal cottage garden from the Nicholsons Garden Design Studio.
A cottage garden encapsulates our most romantic notions of English country gardens of the past: a winding gravel path through a colourful tapestry of flowers; a vegetable garden that promises to keep you busy in the kitchen or a shady bench under a tree full of apples ripening in the sun. For some of our clients at Nicholsons, they relish the thought of the gardening work that this will involve – a little corner of heaven for both them and nature.
For many of us, we want to capture the romance, colour and natural bounty of a cottage garden with a little more order and structure. After all, the rambling, deep flower or vegetable beds of a traditional cottage garden can involve a lot of staking, weeding and watering. The techniques for pruning that apple tree may represent a daunting algorithm for some. When all that growth seems to be taking over and blocking your way round the garden, it can feel like a little more chaos than you bargained for.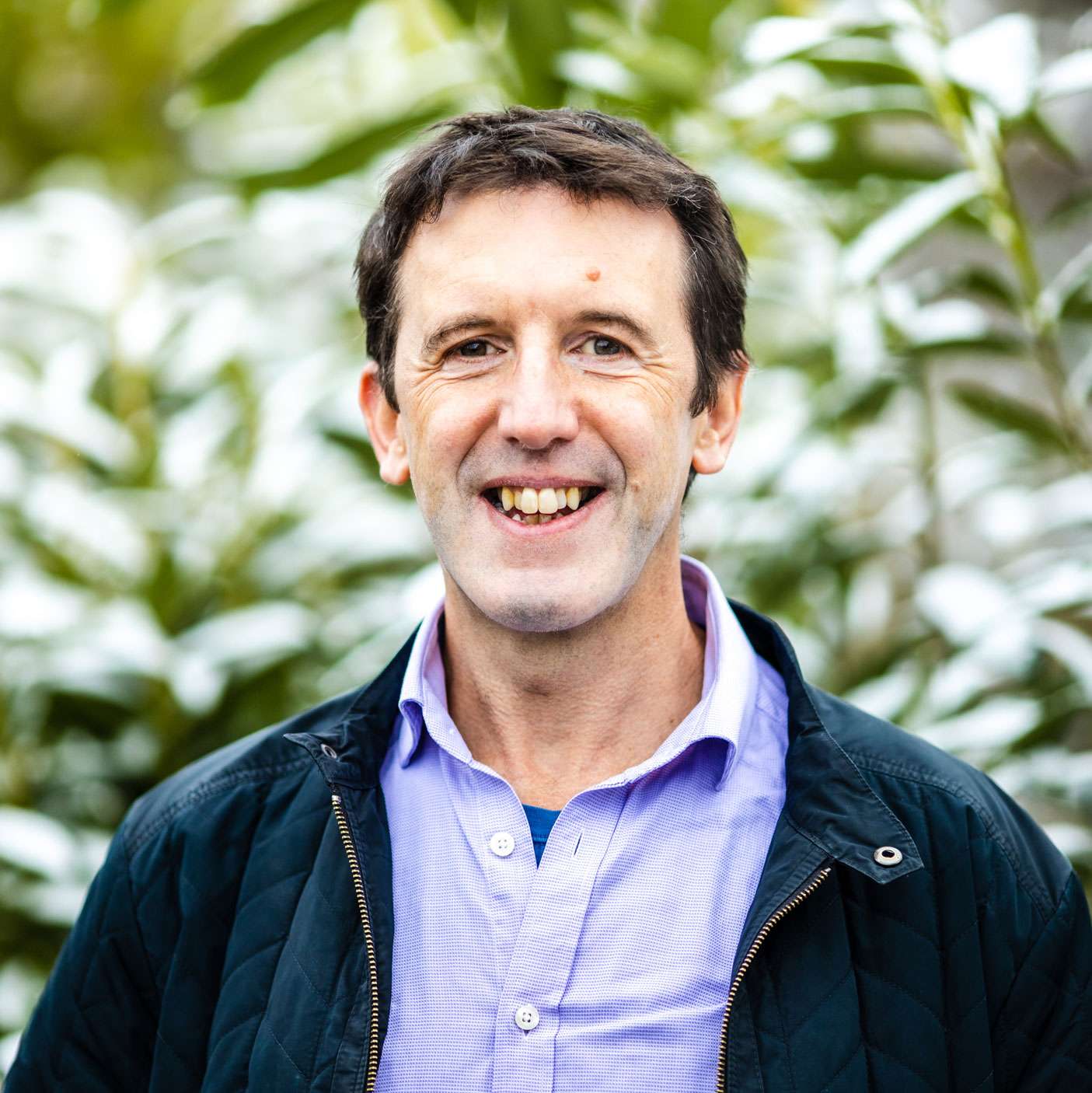 By Jared Hutchings – Garden Designer & Studio Manager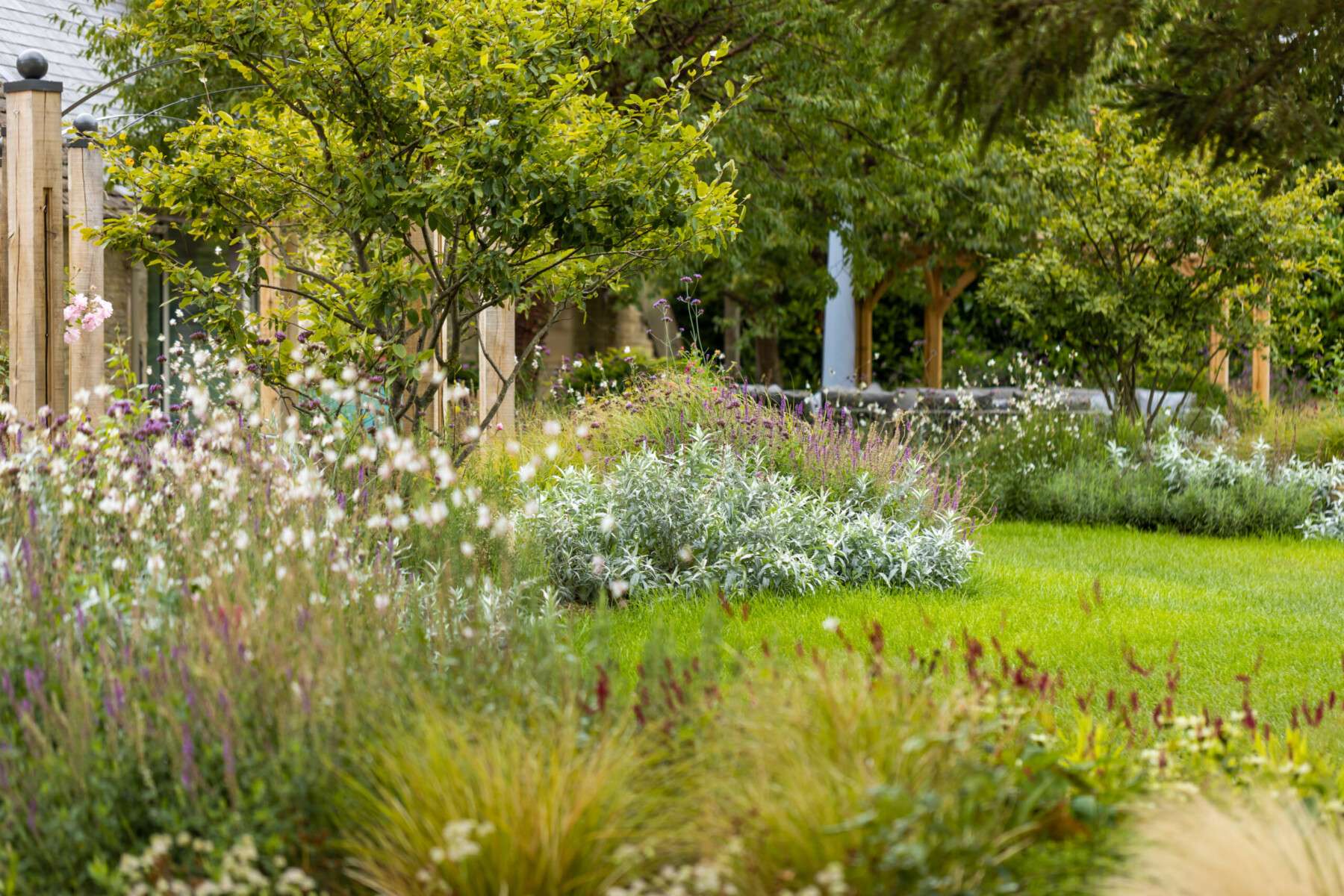 We can borrow from a more structured approach to garden design whilst still infusing our gardens with the spirit of the cottage garden.
Plants create romance and soften the edges of our homes, paths and paving. Use low growing plants that like to sprawl but don't self-seed to tumble over your path – such as catmint and hardy geraniums – and insert a wooden or metal edge to keep plants contained. In the middle of the bed, use groups of long flowering and hardy perennials to provide colour across the year like salvias and asters, but avoid the high maintenance cottage classics like lupins or delphiniums. The deciduous shrubs like flowering currant, weigela or mock orange generally give you flowers in spring and early summer.  Many varieties of popular deciduous shrubs like black elder or cotinus (smoke bush) can grow into giants and need regular pruning, so if the space you need to fill is smaller, select smaller varieties of shrubs such as Philadelphus 'Manteau d'Hermine' (mock orange), Cotinus coggygria 'Lilla' (dwarf smoke bush) and Deutzia 'Mont Rose'.
Plants can also give us structure and calm. Evergreen shrubs like osmanthus become our focus in winter when the perennials have retreated underground. Clipped evergreens (topiary) placed within a mass of tumbling perennials also provide a foil in the flower bed in summer and interrupt the disorder.
Many of us tend to like our gardens a little more ordered close to the house, where we dine and relax. Paths, dining spaces and the shapes of flower beds tend to be more geometric here, but the informality of plants help soften the hard edges.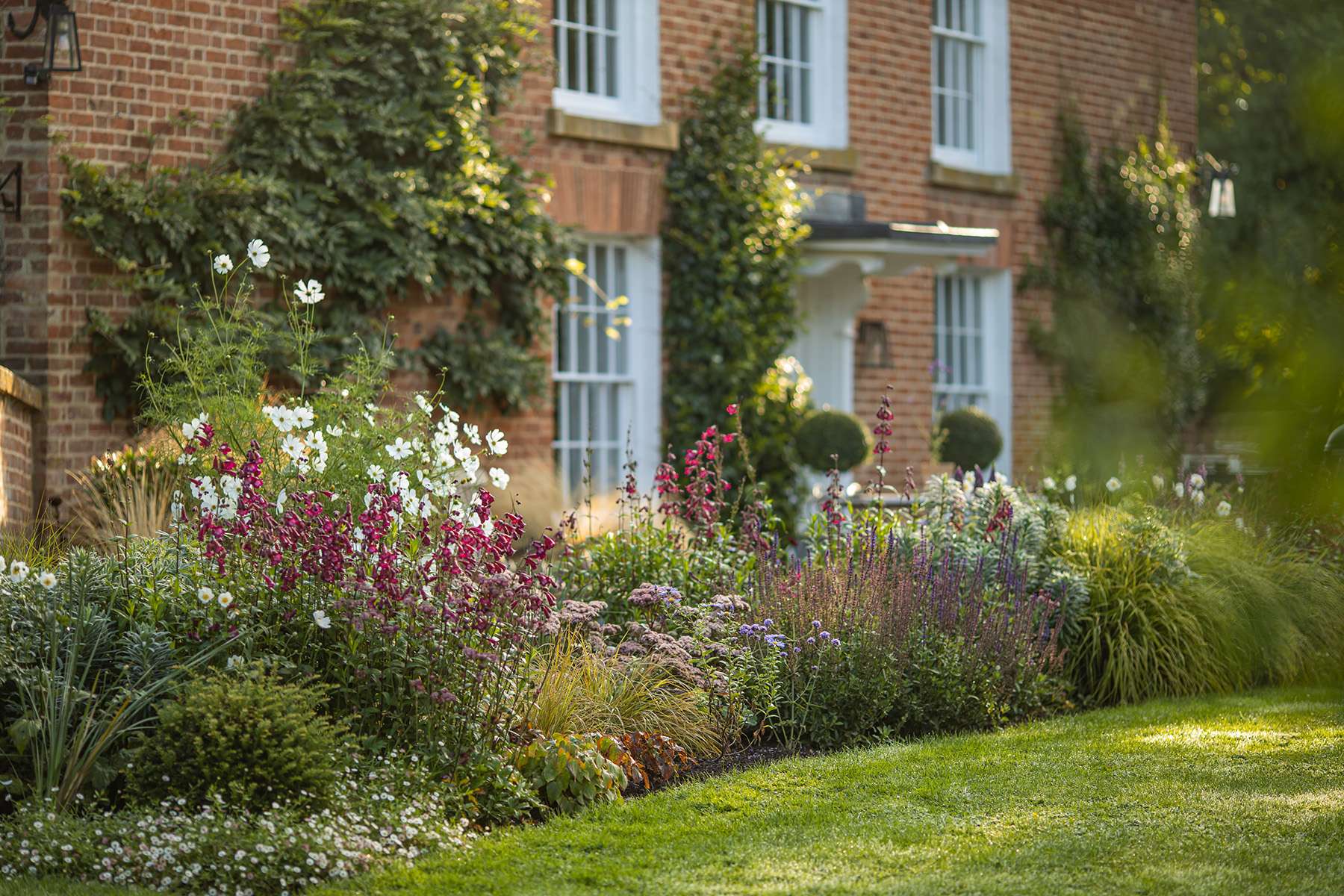 Fruit and vegetable gardens are a staple of the cottage garden. These do not need to be very large and lend themselves to a geometric layout too. Obelisks, arches and other ornaments add romance and interest in the vegetable garden yet provide a sense of structure. Growing cut flowers in your vegetable garden also provides more colour.
As you move further away from the house, think of yourself moving away from the tidy human world and into the natural world – allow a little more controlled chaos. An archway covered with a rambling rose and clematis might announce the transition. Planting might be looser, hedges become a mix of native species, crocuses and daffodils naturalise in grass in spring and there may be spaces for larger looser shrubs.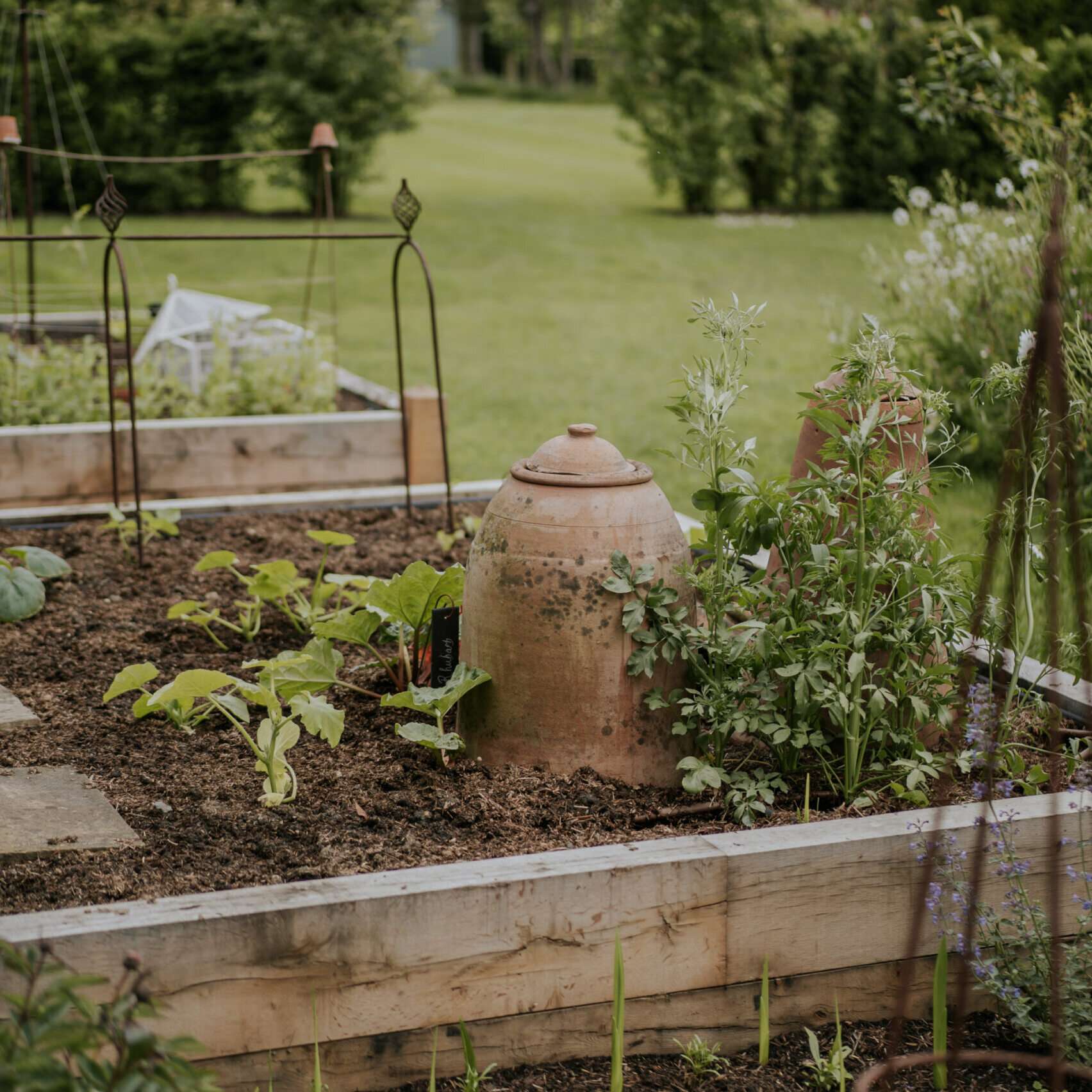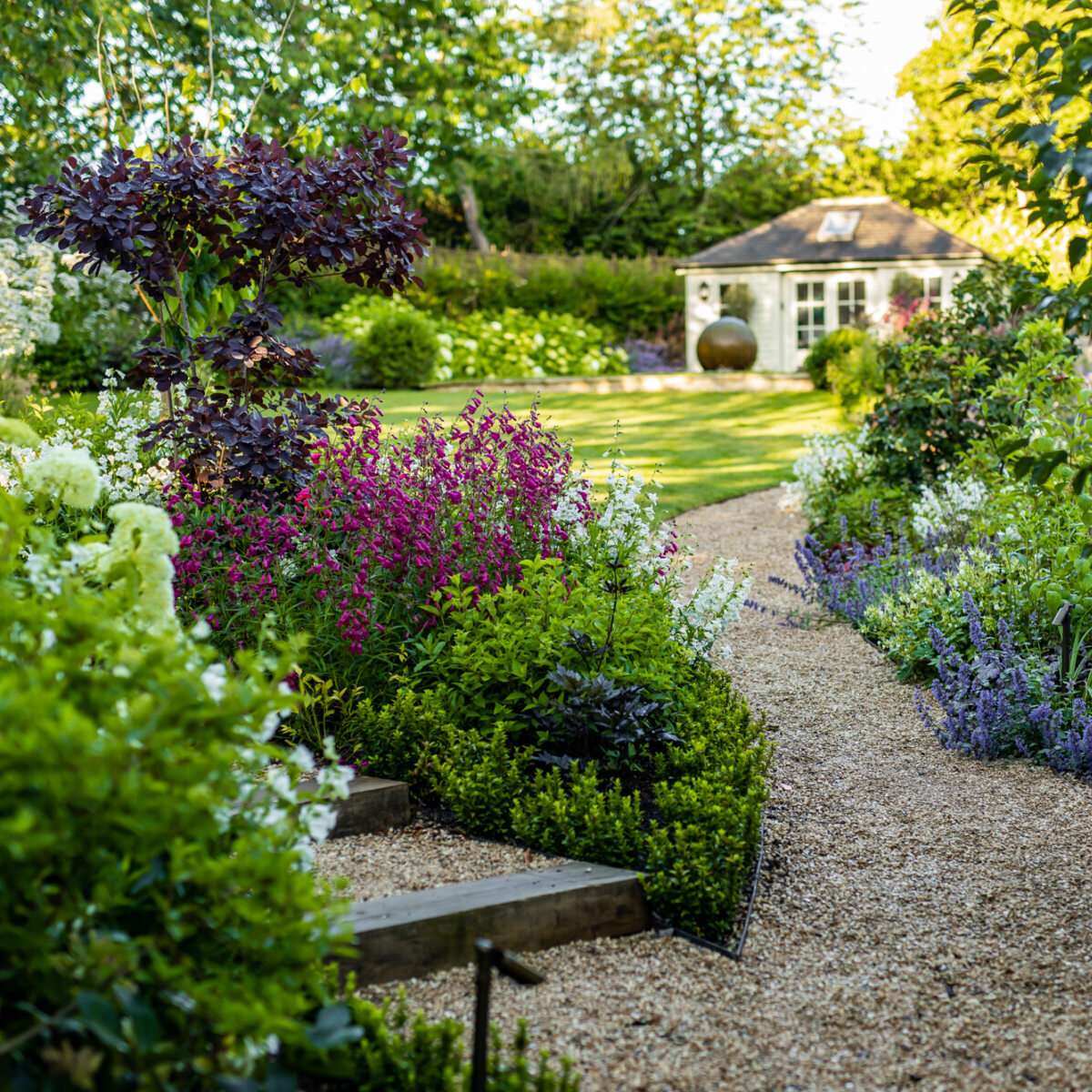 You might allow order to re-assert itself, with a "destination" such as a firepit, but surrounded by nature. Allow grass to grow long and, if you have space, create a meadow with mown paths through it that take you on a journey through the wilder garden.
Add trees and consider grouping them in a seemingly random manner – in nature, trees don't self-seed in straight lines. Cottage gardens were rarely large and fruit trees come in various sizes (controlled by their "root stock") to fit the space. If fruit trees are daunting, try small trees like rowans or a wild cherry.
By combining these elements, you will create a contemporary cottage garden which gives you outdoor spaces for relaxing and entertaining, rewards you with food and colour and creates a beautiful haven where you can relax and unwind. Getting the design and the planting right is key.
The Nicholsons Design Studio has been designing beautiful gardens since 1997. We are best known for work with manor houses, country estates, heritage properties and Oxford town houses for private clients. If you are interested in improving your garden, please contact us on gardendesign@nicholsonsgb.com.