Nicholsons Merge with Lockhart Garratt
Stronger together – providers unite to expand environmental services for clients  
Two of the environmental, landscape, forestry and planning industry's most experienced service providers are celebrating the merger of Nicholsons and Lockhart Garratt, offering a unified range of environmental, landscape, planning and forestry services – all under one roof.
With a combined 65 years of experience in the sector, Nicholsons is the result of a union between Nicholsons who provide high quality landscaping, forestry and arboriculture services and Lockhart Garratt who are industry leaders in environmental planning, forestry, ecology, arboriculture, soils and landscape architecture consultancy.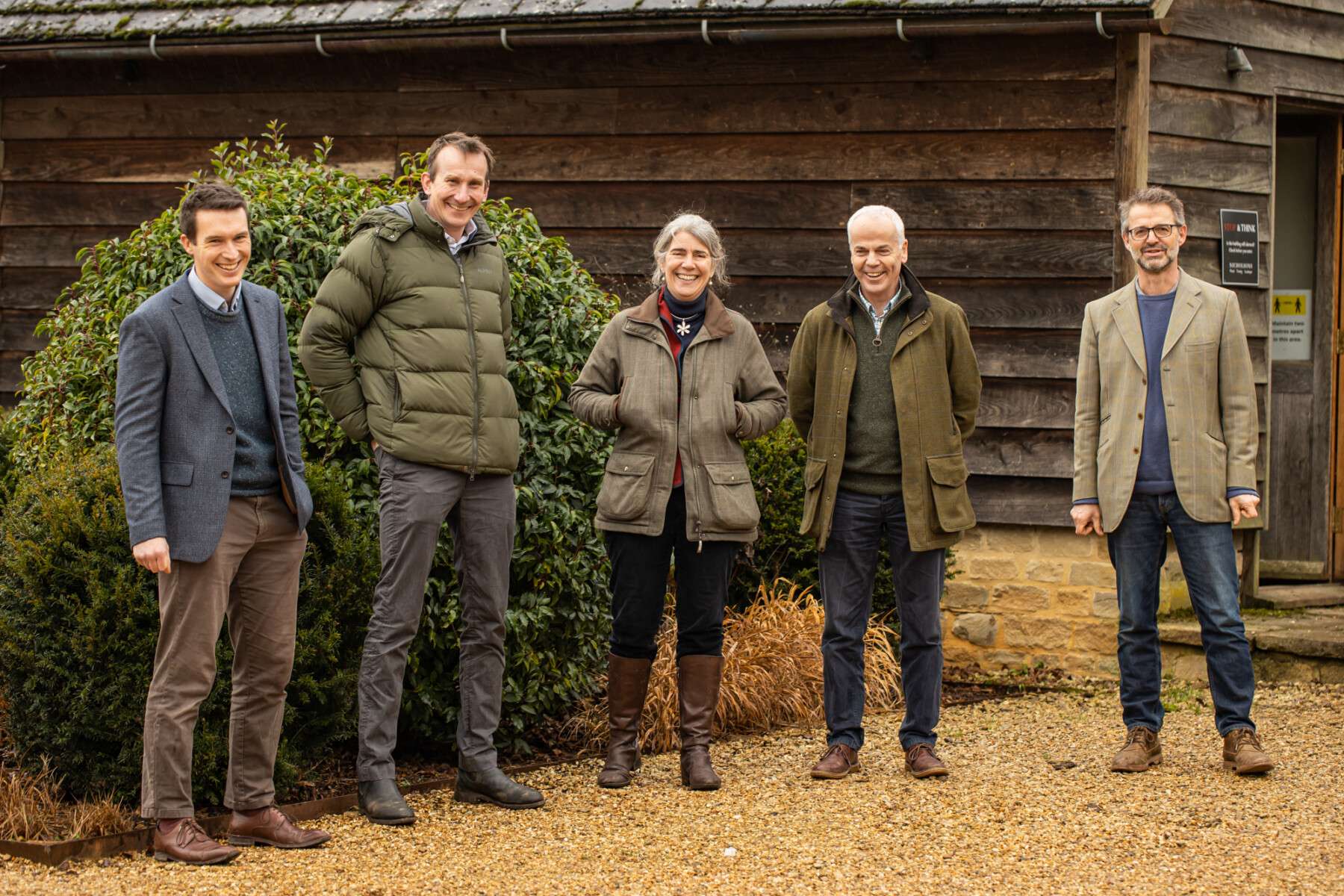 Uniting two successful businesses will create a unique provision within the industry, offering end-to-end services and expertise of the highest quality within one cohesive team, from planning support through to landscape delivery.
All existing client and service relationships will be strengthened through enhanced resources, innovative thinking and a wider service offer.
The expansion comes after the businesses worked together to develop the not-for-profit Forest Canopy Foundation (FCF), a partnership of professionals from the forestry industry leading the way to help address climate change by focusing on woodland creation and management across England.
"Having collaborated so successfully on the FCF project, it became evident that our two companies had a great deal of cultural synergy and complementary expertise.  The combined business will deliver an invaluable suite of joined up services, supporting clients from project inception through to the final sign off and long-term management," comments John Lockhart.
Maximising the opportunities and meeting the challenges posed by sustainable environmental management is at the core of Nicholson's shared values and vision.
"Nicholsons' 40 years of expert contracting experience perfectly complements Lockhart Garratt's impressive track record in industry leadership, influence and professional stakeholder relationships. We are stronger together – which undoubtedly benefits our clients and the industry itself," comments Liz Nicholson, Managing Director of Nicholsons.
With over six decades of experience between them, both companies work to solve landowners' and developers' problems, ensuring the best outcomes of any project. With their shared positive culture and extensive range of experience across the sector, Nicholsons aims to be a significant force for change, influence and support in the environmental planning and forestry industries.
ABOUT LOCKHART GARRATT
Located in Corby, Northamptonshire with a second office in Oxfordshire. Lockhart Garratt employs 35 qualified and professional staff managing an annual turnover of £2 million.
Lockhart Garratt was established in 1998 by John Lockhart and Justin Mumford joined the business in 1999, assuming the role of Managing Director in 2010, alongside John as Chairman. Starting out as a forestry & woodland management consultancy, they now offer a full suite of environmental planning services including arboriculture, ecology, landscape design and soils advice.
Lockhart Garratt also has a culture with a strong focus on supporting the team and sharing knowledge, not just within the business but also across the sector. Throughout Lockhart Garratt, staff are encouraged to take on leadership roles in sector bodies and partnership organisations.
Over recent years, they have supported the development of environmental metrics and worked on pilots in the natural capital sector, helped to shape forestry, arboricultural and landscape policy and worked with educational charities. The Green Gym in conjunction with the Corby Woodland Project being, one example.  Most recently, this has been embodied in Justin's role as Director, alongside Niel and Liz, of the emerging Forest Canopy Foundation, and John's appointment as a Non-Exec Director on the Forest Service Board for England.
Nicholsons Lockhart Garratt will focus on building long-term relationships with their clients, offering independent, innovative, solution-focused advice on all aspects relating to the natural environment.
The directors will guide the business to become one of the most trusted and respected multi-disciplinary consultancies and contractors in this dynamic sector.