Nettles: A Gardener's Foe but The Yurt's Newest Friend
By Liz Nicholson
The nettle we're used to in the UK is Urtica dioica, a perennial plant full of iron, calcium, magnesium and nitrogen, which makes it incredibly nutritious for humans.
I think the term "grows like a weed" refers to nettles which start as innocent little clumps of green in late April and gallop to waste height during the month of May with a pungent sting for the unsuspecting gardener. We all know if left until late summer, nettles become very nasty and if you are unfortunate enough to get stung in late August, early September, you really do feel their full spite!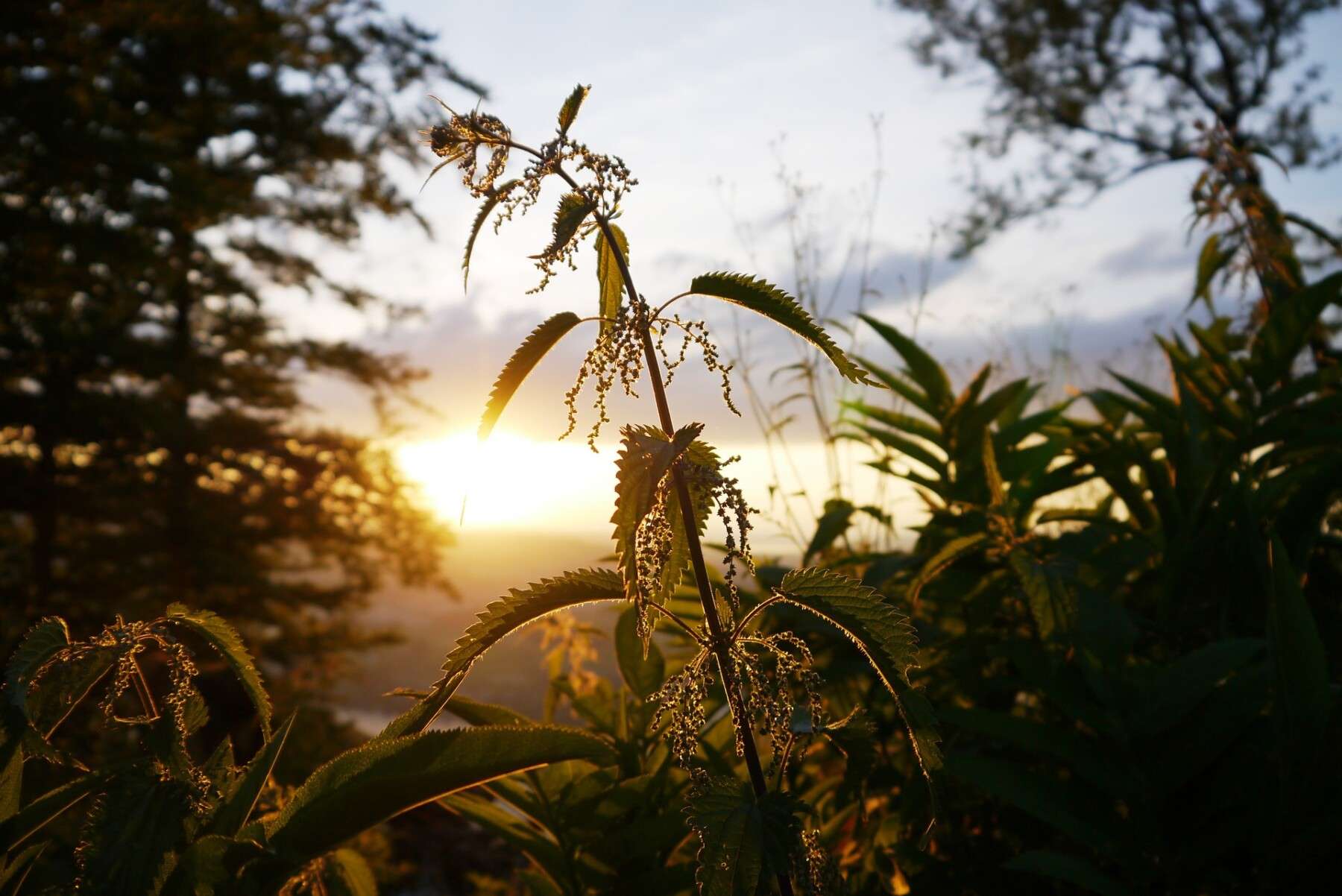 My childhood was on par with Laurie Lee's in 'Cider with Rosie.' One of my early memories at age 10, in the sleepy Cotswold hamlet of Salperton, was hurtling down a steep hill to the Crucifix on my bike. I lost control (I was never sure whether I hit a pothole or braked with my front brake only) but I went flying over the handlebars and landed unceremoniously in a massive bunch of nettles nestled under a Cotswold stone wall. I'm sure my body and pride were significantly hurt but all I can remember is the intense sting of the nettles!
And yet, they are a plant that I've always personally been rather intrigued by. As our chefs, Andrew and David, settle into the Yurt, the menu is developing and even though I'm a biased regular, I have to say, I find the food extraordinarily interesting and inspiring. The Yurt kitchen garden is burgeoning daily and soon a fresh stream of produce will make its way to the kitchen at dawn ready for the chefs to do their work. But in the interim, we are all keen to use nature and Andrew has been harvesting fistfuls of wild garlic throughout the last weeks, now a staple on the menu.
I issued a recent challenge that we should include nettles on the menu …they look nutritious, don't they? I promised Andrew that I would go and harvest him bagfuls of the delicious, verdant-green foliage for him to cook with but the days passed in a flurry of emails and site meetings and I failed to deliver. Andrew, clearly inspired by the challenge, headed off into the woods to gather his own nettles wishing that he'd remembered to take his gloves. The result of his endeavours was the most exquisite nettle syrup that he delivers drizzled over a North Aston rhubarb iced parfait on a fresh lemon curd with white chocolate set cream – the most delicious concoction I have ever tasted which surmises the 'spirit of spring.'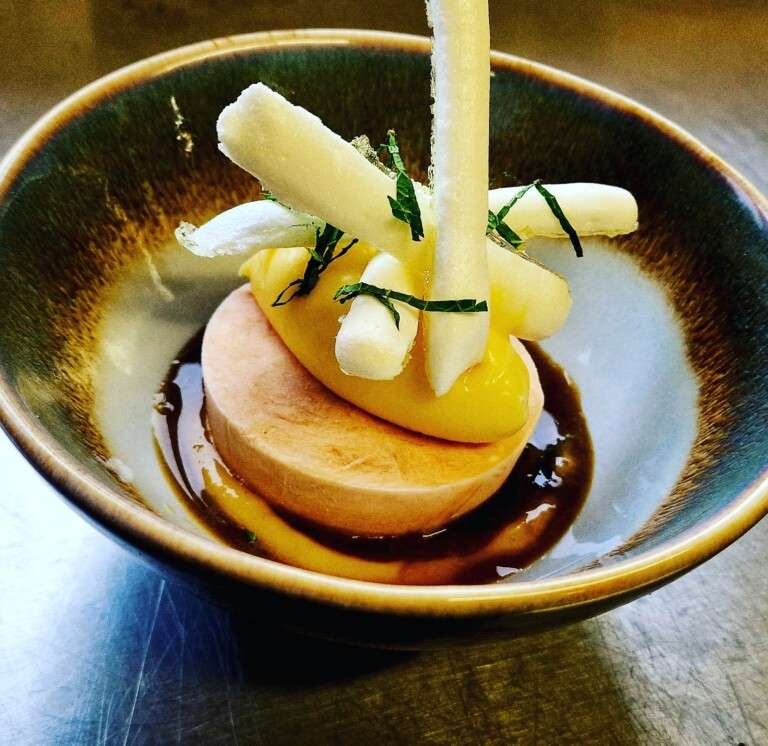 I've always considered nettles to be highly nutritious. I think substituting spinach in many recipes with nettles is an exciting and interesting variant and certainly a more environmentally friendly solution to eating healthily:
Nettle soup
Spring greens
Nettle tea
Nettle beer
And of the folklore of nettles? As a child, I learned of the use of nettles for arthritis where the sting, when applied to joints, reduces the pain (at least by distraction!) of the disease's symptoms.
And for your plants – nettle plant food… To make nitrogen-rich nettle feed, cut or crush the nettles into small pieces and cram into a large container. Weigh the nettles down with bricks and submerge with water (store away from the house, to avoid the smell). Leave for three or four weeks then dilute for direct use (one part concentrate to 10 parts water).
I'm off now to water my nettles I am growing in pots for our garden at Chelsea Flower Show – which is fast approaching…. who'd have thought we would be growing nettles for Chelsea?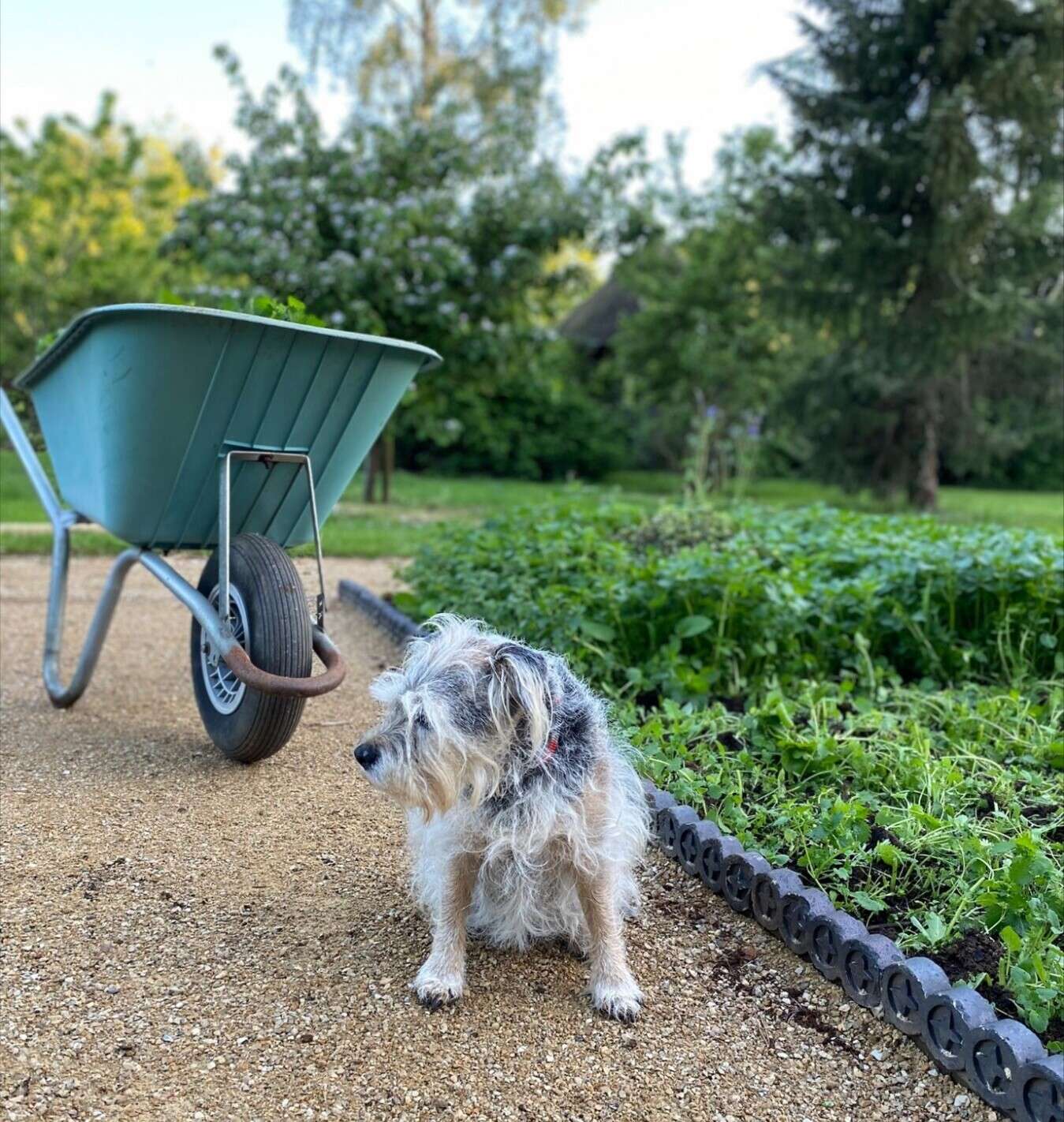 I recall from my daughter's GCSE this poem as a metaphor for battles (war) – rather poignant in the current situation.
Nettles by Vernon Scannell
My son aged three fell in the nettle bed.
'Bed' seemed a curious name for those green spears,
That regiment of spite behind the shed:
It was no place for rest. With sobs and tears
The boy came seeking comfort and I saw
White blisters beaded on his tender skin.
We soothed him till his pain was not so raw.
At last he offered us a watery grin,
And then I took my billhook, honed the blade
And went outside and slashed in fury with it
Till not a nettle in that fierce parade
Stood upright any more. And then I lit
A funeral pyre to burn the fallen dead,
But in two weeks the busy sun and rain
Had called up tall recruits behind the shed:
My son would often feel sharp wounds again.