National Allotment Week
Whether you have a windowsill, courtyard garden, vegetable plot or regularly glean a glut of produce from an established kitchen garden of your own, National Allotment Week is the perfect opportunity to raise awareness of the benefits of homegrown produce.
Kitchen Gardens have become increasingly popular over recent years and on reflection, there are a multitude of reasons as to why this might be. Perhaps we were cornered into growing our own produce as supermarkets struggled to meet demand during the pandemic or to save money. Maybe you were privileged enough to visit an allotment with your family when growing up and have always enjoyed getting your hands in the soil or have chosen gardening to cultivate your mental health. Gardening may be your method of staying active or reducing your carbon footprint by growing your own produce, actively taking a stand on the reduction of plastic.
A kitchen garden could be the result of well-thought-out planting design. Companion planting vegetables alongside flowers has a multitude of benefits: from deterring pests; boosting plant health and crop yield to improving biodiversity within your garden. An admiration for horticulture may have stemmed subconsciously through childhood fiction, enhanced by the magical splendours and potential adventures one can have exploring outdoors. The Secret Garden, Pride and Prejudice or Alice's Adventures in Wonderland may have sown the seed to create your own enchanting oasis.
Regardless of the reason for growing your own, we would love to see your images of your home-grown produce and the dishes you create using it. Tag us on Facebook or Instagram using @theyurtatnicholsons for food-related content and @nicholsonsoxfordshire to showcase your growing spaces. Alternatively, email your images to theyurt@nicholsonsgb.com. We would love to share them within our Nicholsons and Nicholsons Lockhart Garratt community.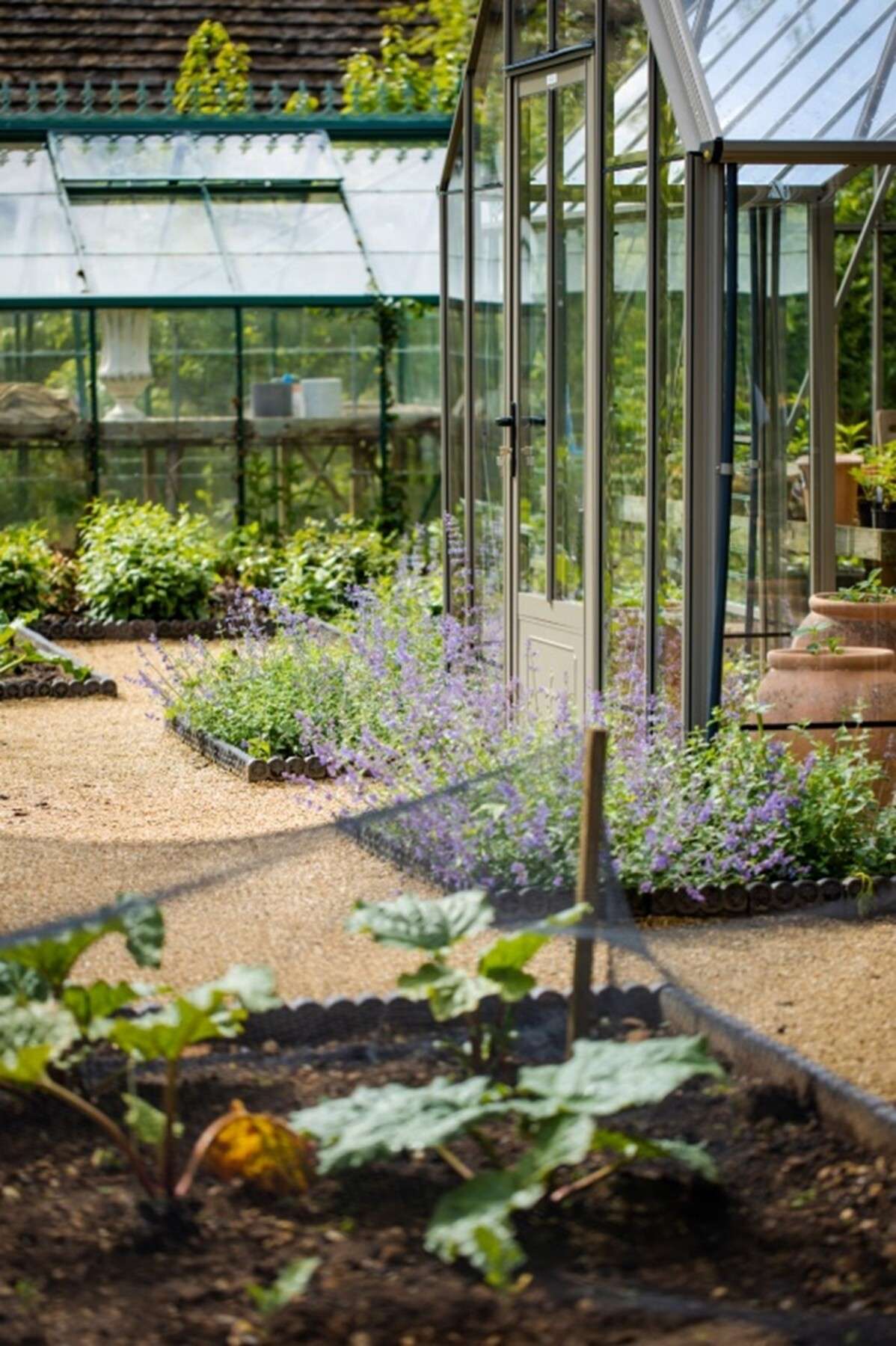 If you are yet to implement 'grow your own' practices within your garden or are looking to enhance your space, the Plant Centre has plenty to offer. Miniature vintage greenhouses are a great asset and have many benefits such as encouraging earlier harvests of tender plants; raising seedlings; overwintering plants and extending the growing season. Climbing vegetables such as beans, peas and squash require support; obelisks offer height and structure. Our glorious Kadais create the opportunity to cook outdoors and utilise the season's offerings in your own dishes. The wood-fired oven accompanies the Kadai and creates delicious, rustic pizzas; the ideal opportunity to use home-grown vegetables and herbs. Rustic, reclaimed barrels are ideal for harvesting rainwater by collecting run-off from downpipes and reduce the reliance on hosepipes. Visit us from Monday – Saturday 07:30 – 16:30 to explore the range. Happy growing!