A Scent Beyond the Roses
By Jarka Valasheek (Assistant Designer & Planting Specialist)
Don't just smell the roses!
If you really love them, do go ahead and enjoy the fragrance that they can produce. I particularly enjoyed 'Paul's Himalayan Musk' at Upton House in their Rose Garden last summer. However, if growing roses is not an option for you, and let's face it – they are not the easiest of plants to look after – there are other candidates for adding gorgeous scent in the garden.
Our outside spaces are full of smells that evoke different feelings. I went to site a few days ago and arrived as the planting team were mulching the planting borders with fine bark. I had to stop, close my eyes and inhale for a few sweet seconds. This to me is one of the best natural fragrances, especially during early spring as a reminder of the outside world waking up to start awarding us with the coming year's kaleidoscope of foliage, flower colour, scent, produce and home to wildlife.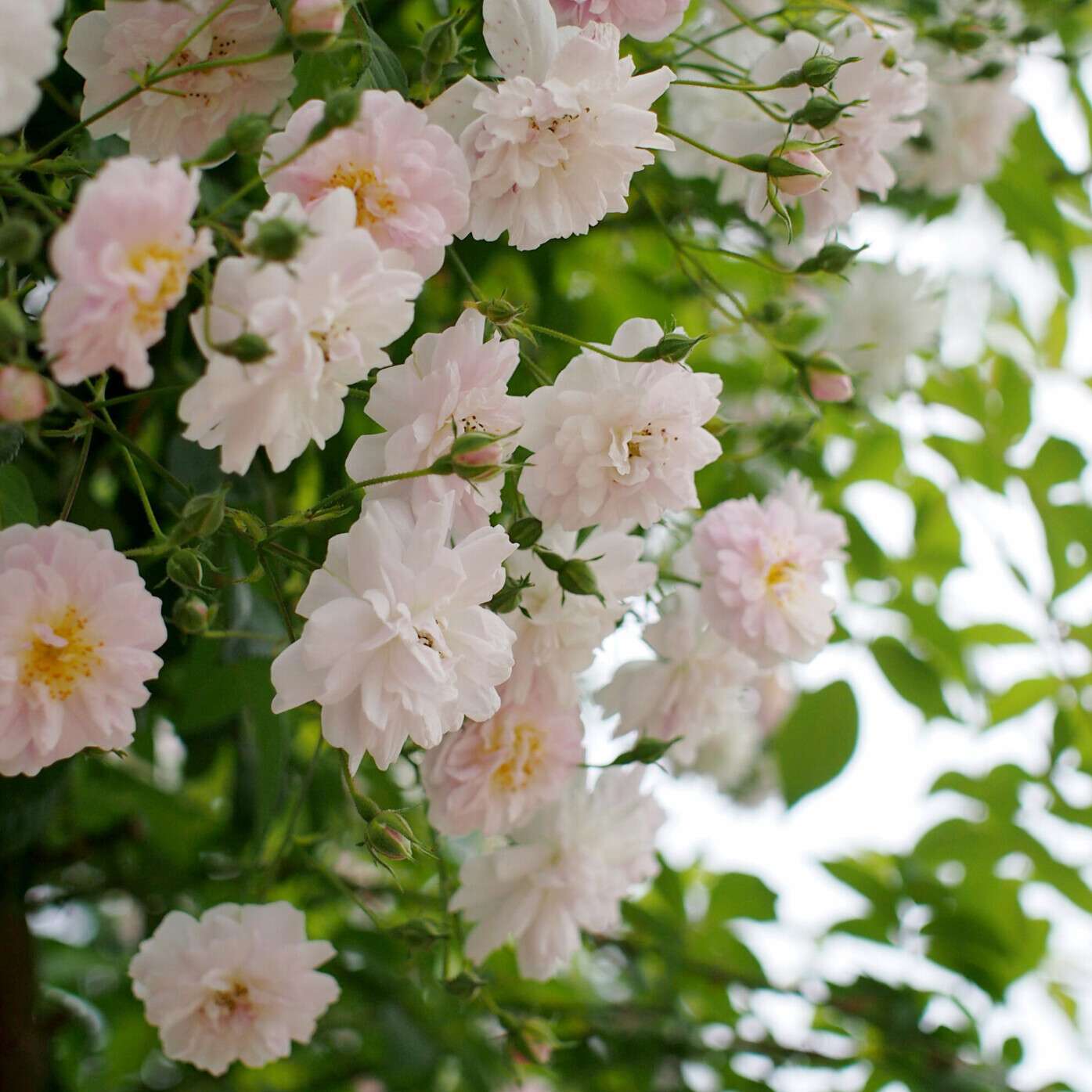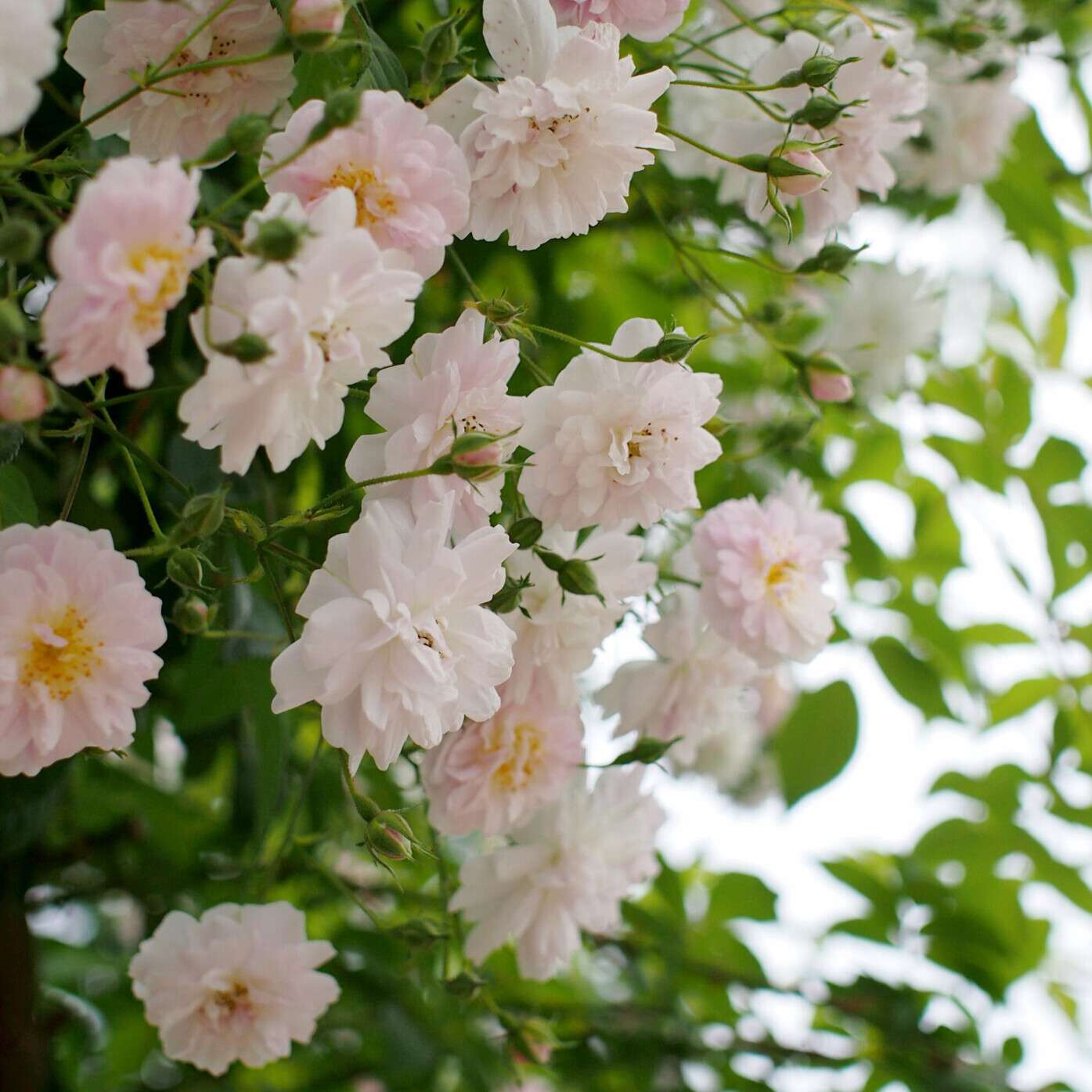 When it comes to plants that emit lovely aroma in our gardens, herbs tend to be very generous. The placement of a herb garden by the entrance of a patio is practical for culinary purposes but also gives us a chance to rub our fingers on rosemary, mint, thyme, lavender or lemon verbena as we come and go. Not only are they delicious but smell heavenly too! No wonder L'Occitane's Lemon Verbena range has done so well! In fact, herbs are often one of the main ingredients in the production of perfumes and colognes. I use herbs as foliage with my cut flowers for little flower arrangements in my house.
In our planting schemes I tend to incorporate a Philadelphus wherever I see fit, especially near a seating area. This mock orange shrub releases a sweet perfume during late spring just when the weather becomes warm enough to sit outside for a good period of time. When it comes to climbers, Trachelospermum jasminoides (star jasmine) has the same effect. Over time, this evergreen plant can cover a wall, pergola or arch with a carpet of white flowers that release a sweet-smelling vanilla cloud, wafting around the garden especially during a balmy summer's evening. The night-scented Star Jasmine releases this fragrance to attract nocturnal pollinators such as moths. Some other night-scented pollinators include Matthiola logipetala (night-scented stock), Hesperis matronalis (sweet rocket), Nicotiana sylvestris (tobacco plant), petunias and wisterias.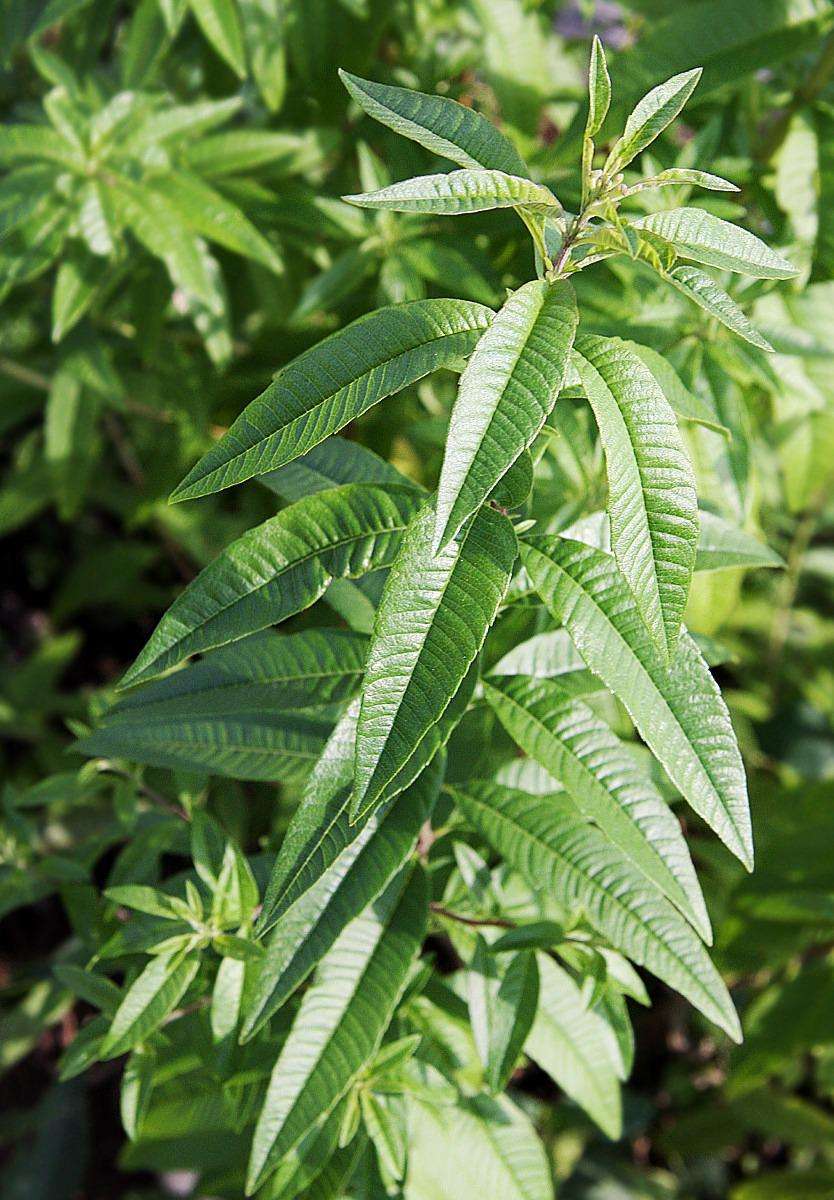 I love it when we stock Dianthus plants at Nicholsons. Vicky places it strategically by the doorway of the shop as one enters the plants area, and you find yourself walking into a cloud of deliciousness – wow! One of the favourites in my garden is Sarcococca 'Purple Stem' which I planted in two containers either side of our front door. It greets us at this time of year (February), each day on our return home, with a gentle whiff of delicate fragrance. Its common name is sweet box; directly hinting at its obvious offering. The additional benefits are that it is evergreen and can handle shade.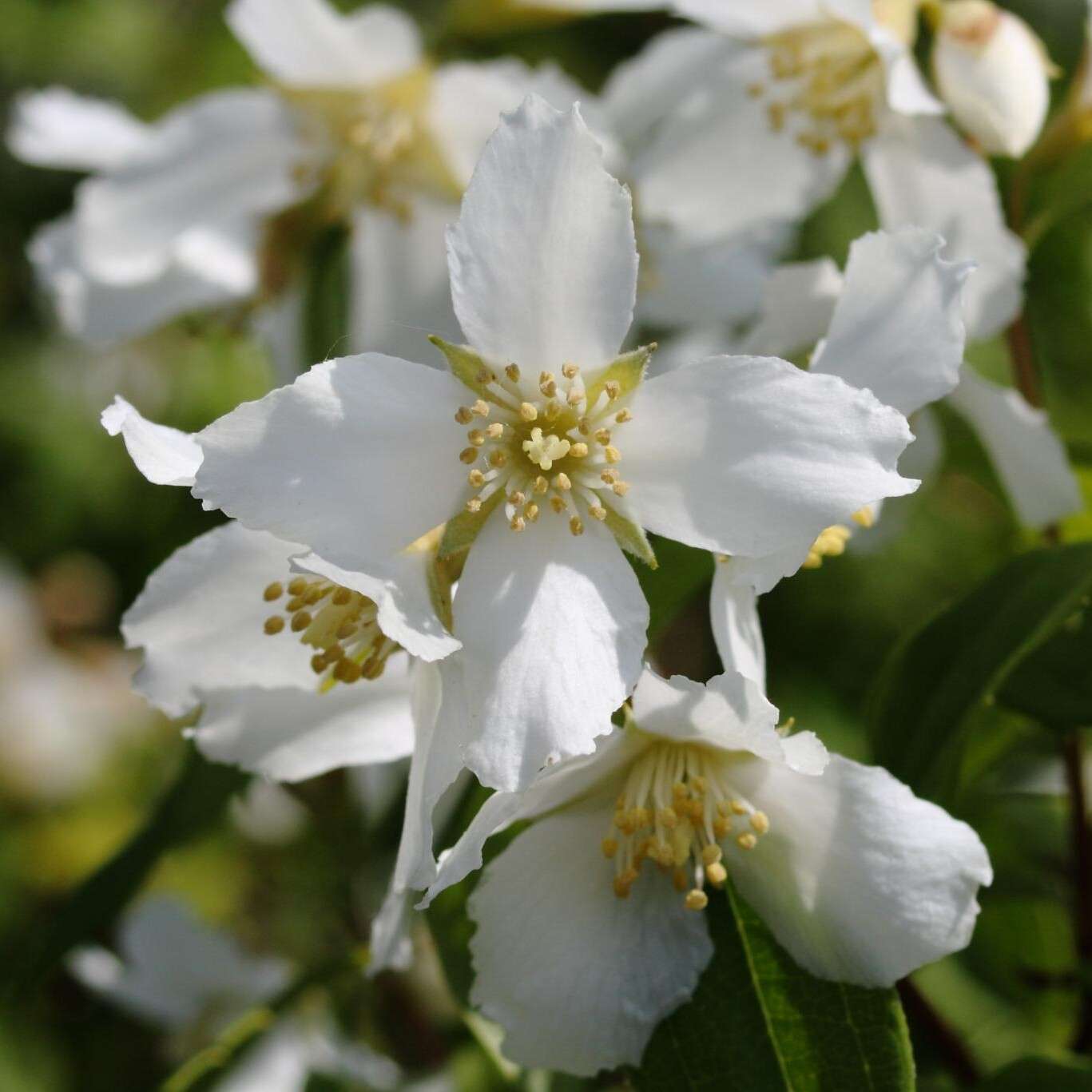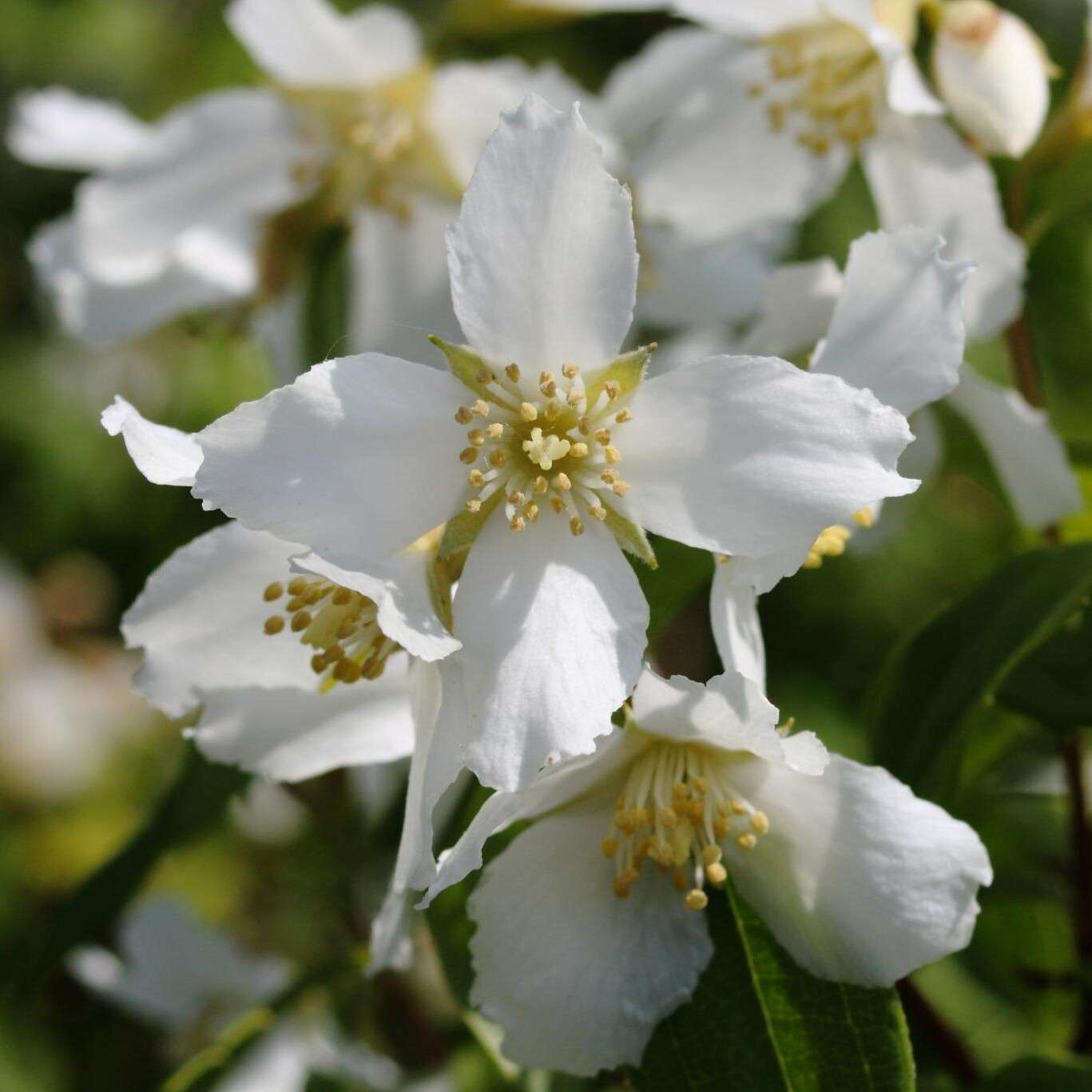 Philadelphus 'Belle Etoile'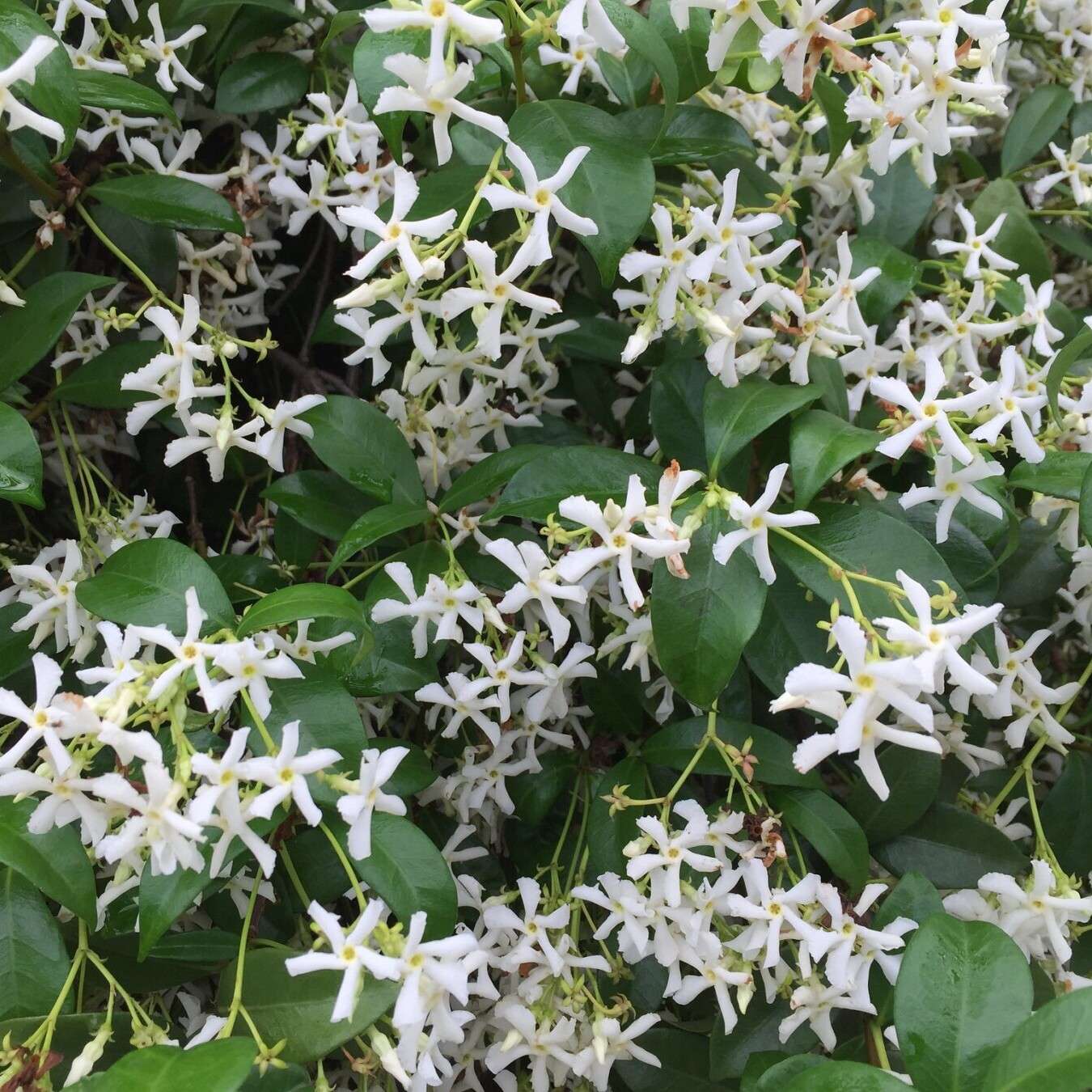 Trachelospermum jasminoides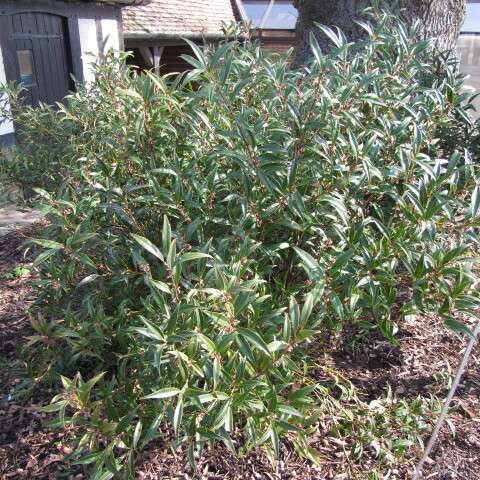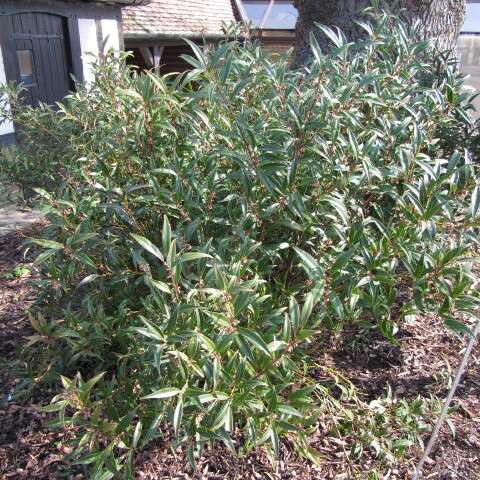 Sarcococca hookeriana var. digyna 'Purple Stem'
Clients often ask for plants that are nostalgic to them as they evoke memories from their childhood, a garden that they visited in the past or travels around the UK or abroad. Some of the recent requests included honeysuckle, phlox, as well as a tobacco plant reminding one client of his time in Cyprus in the 1960s when positioned there as a soldier in the army. Placing these scents strategically in the garden where we want to receive the benefit of their magical whirls of aroma is key: areas near the house, doorways, seating areas and edges of paths. As we travel through these spaces and inhale the drifts of the elegant aromas don't forget to stop and enjoy them!