YURT TEAM
Here are some of the friendly faces that you are likely to meet on your visit to The Yurt at Nicholsons.
Enrico Ramaglia
Creative Chef
Enrico has over 35 years of experience working in Italy and Switzerland, as well as here in England, making him the perfect person to be the driving force behind our menu. His creativity is fuelled by working as much as possible with the seasons and creating food that is tasty and good for you.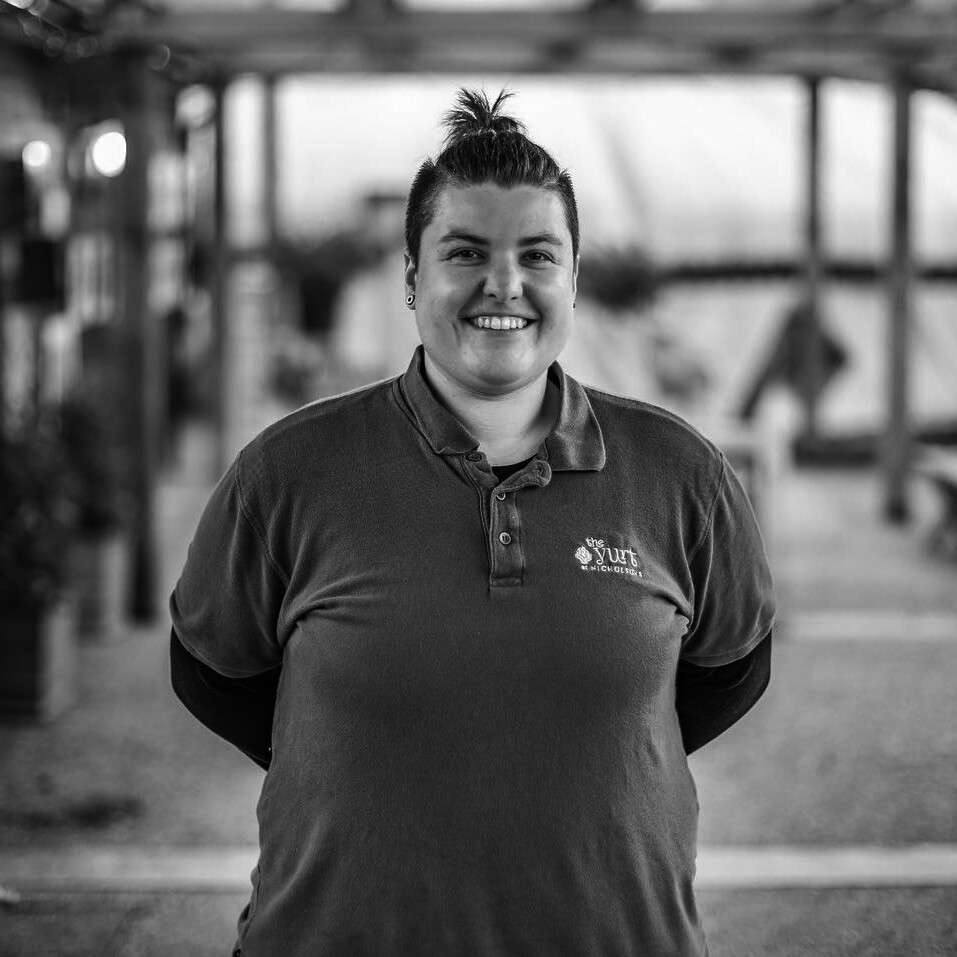 Frankie Michelini
Pastry Chef
Like fellow chef Enrico, Frankie's cooking journey began in Italy with her family, where her grandmother was a significant influence. "My education gave me a lot of inspiration too – studying art and comics has given me a powerful imagination. I also like to watch the best French pastry chefs at work, as it gives me the motivation to create something similar." However, Frankie still believes in the cooking style of her grandmother: "Even if it isn't perfect, it needs to be tasty. Cooking should always be about thinking of someone else, otherwise, it is only preparing for a meal."
Jacinta Smart
Yurt Manager
Jacinta has recently completed a college extended diploma in sports coaching and fitness, and is returning to the hospitality industry after developing a love for it through her early working years. Jacinta joins the Yurt after having gained experiences in roles working in waitressing, customer service and as a barista in establishments such as Wild Thyme and the Delicacy both in Chipping Norton.
In her spare time Jacinta loves baking, socialising, taking part in sport as much as she can and travelling.
Inga Kebleryte
Assistant Manager & Company Photographer
Inga has over nine years of experience in the restaurant industry, formerly working at Yarnton Nurseries Garden Centre, and has been a supervisor for five years. A native of Lithuania, Inga appreciates good food and is committed to Nicholson's philosophy of sustainability. In her spare time, she enjoys photography, travelling and walking in the beautiful British countryside. Inga helps to coordinate the serving team and ensure guests have an enjoyable and memorable experience in the Yurt.