Check out what exciting events we have coming up below…
December Events
Check out what we have planned over the next few months…
Festive Gatherings at The Yurt
Christmas is synonymous with get-togethers centered around seasonal foods and fine wines. The Yurt provides the perfect festive experience for couples, families and colleagues with a roaring fire and unique, intimate setting. With set lunch menus and private dining available, make an enquiry at theyurt@nicholsonsgb.com to see how we can assist you in your festive celebrations.
View the festive set menu by clicking here…
The Yurt is open for brunch and lunch Tuesday to Saturday, 09:00 – 14:30. Walk-ins are welcome although booking is advised.
Book your table by clicking here…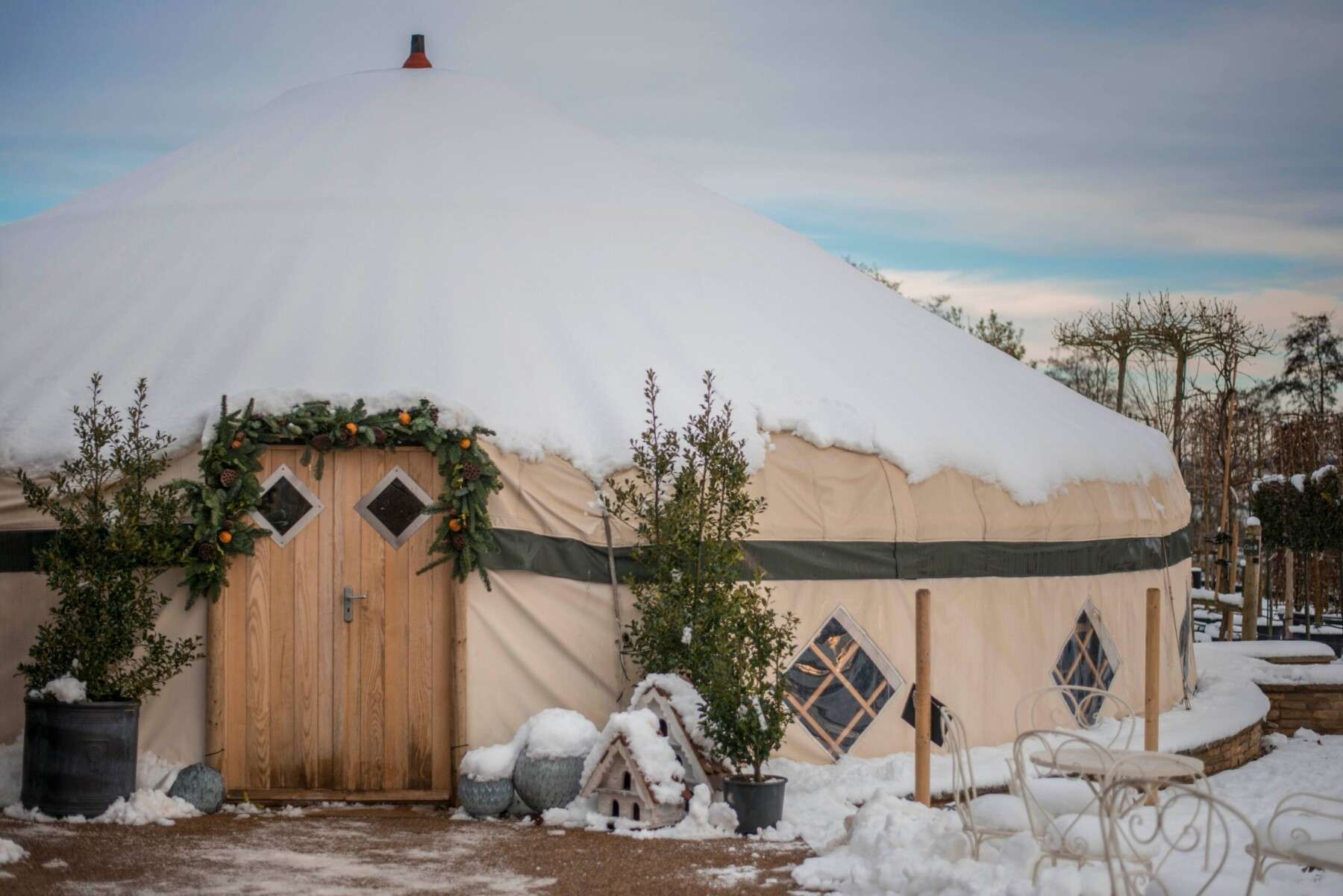 Seasonal & Sustainable Wreath Workshops
1st & 3rd December 2022
Melissa, owner of floral studio in Bloxham, Bunch, will be joining us in The Orchard Barn at our North Aston site for seasonal wreath making workshops. Melissa is passionate about local flowers, and she utilises environmentally friendly practices as part of her workshops and arrangements. During the session, you will be shown how to weave your own willow frame and embellish it with British foliage and flowers. All wreaths are fully compostable as twine and willow frames are used to ensure zero waste.
As part of the experience, you will visit The Yurt for a two-course seasonal lunch in The Yurt and a glass of house wine or soft drinks.
Thursday 1st December & Saturday 3rd December
Morning session:
10:30 – 12:30: Wreath workshop
12:30: Two-course lunch in The Yurt
Afternoon session:
13:00 – 14:00:  Two-course lunch in The Yurt
Please gather outside The Yurt just before 14:30 where you will be escorted to The Orchard Barn.
14:30 – 16:30: Wreath workshop
Price includes wreath workshop and materials, refreshments during the workshop, a two-course lunch plus a glass of house wine or soft drink with your meal. Extra refreshments will be charged in addition.
The Yurt team will be in contact to request your pre-order one week before
BOOK YOUR TICKETS BY CLICKING HERE.
Club 57
If you're interested in more events, why not join Club 57, which brings garden lovers together through a range of talks and visits throughout the year.
View the schedule: Click here
Learn more and join: Click here