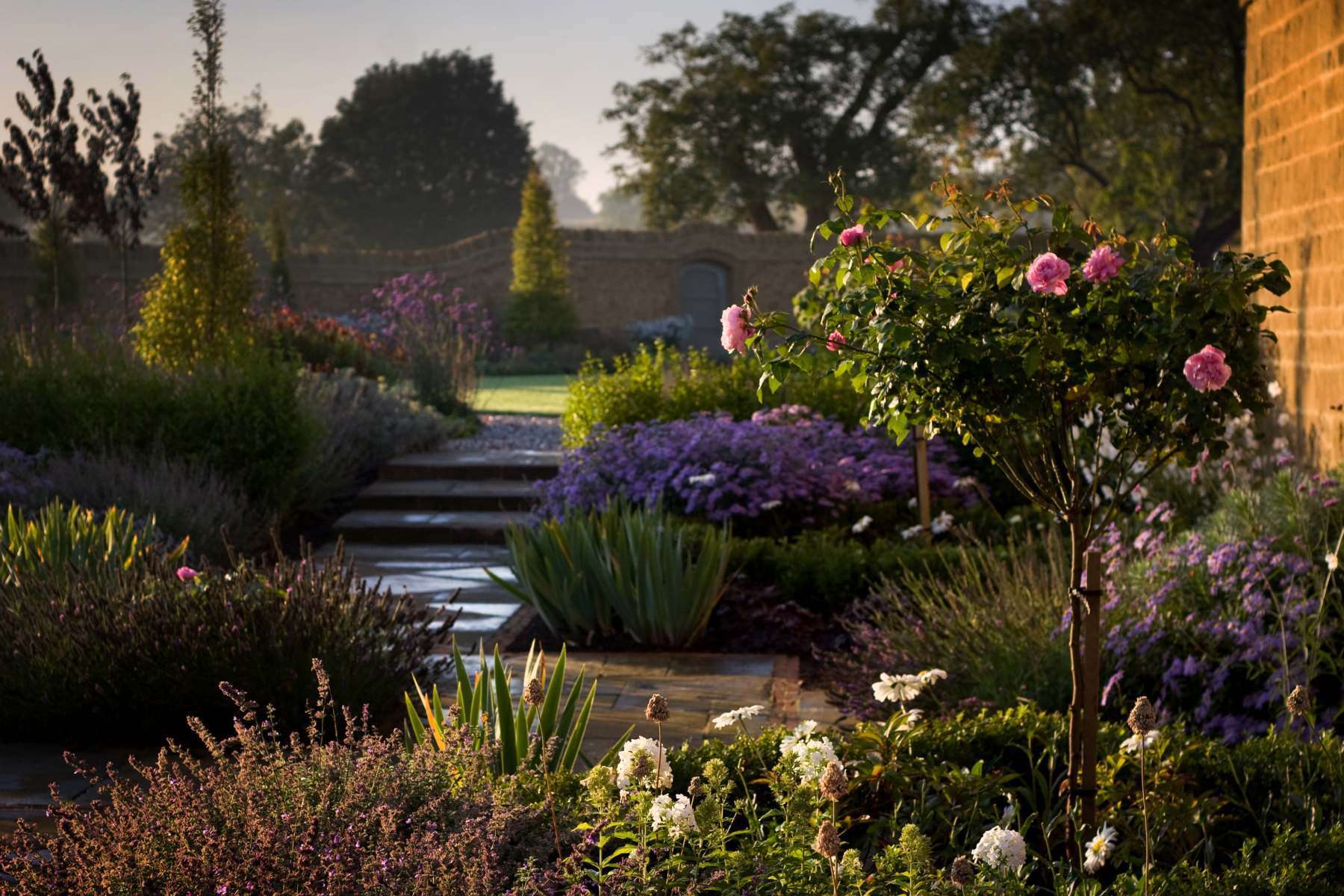 Veneer Woodland
Focussed on creating a woodland with species suitable for the veneer market
High density planting with regular silvicultural maintenance and thinning required to further develop good form and keep stems clean and striaght
Diligent control of Grey squirrels will be required. Deer excluison will be essential.
Both conifers and broadleaves will be suitable; an element of shrubs will also add to diversity
Example Planting Mix & Plan
Click on images to enlarge them
Butterfly Friendly Woodland
Focused on providing a diversity habitats to favour native butterflies and insect life.
Lots of scalloped rides and clearings edged with an abundance of woody shrubs surrounding cores of larger native woodland trees. Provides abundant breeding and feeding opportunities
Element of native conifers for food plant and winter hybernation cover.
Consider 2 or 3 zone cutting of rides and undertake regular coppicing of shrubs to maintain habitat diversity
Example Planting Mix & Plan
Click on images to enlarge them
Native Broadleaf Woodland
A diverse mix of native timber and understorey trees with associated woody shrubs to maximise diversity of species and habitats
Core of long term timber species form the backbone of the woodland, with many able to be coppiced to allow for structural variation within the woodland once established
Grant funding may be available for this type of woodland
Example Planting Mix & Plan
Click on images to enlarge them
Blossom, Flowers & Fruit Wood
Blossom means fruit (though not always edible)
A woodland mix selected to maximise spring blossom and flowers with fruit/berries in the autumn. A visual treat for the eye and a foraging treat for wildlife
Hayfever sufferers or compulsive car cleaners beware
Example Planting Mix & Plan
Click on images to enlarge them
Bird Friendly Woodland
Focused on providing a diversity of nesting and foraging habitats to favour native birds
Lots of low shrubby plants and trees providing abundant nesting and feeding opportunities with groups of taller trees forming the core of the woodland
Element of native conifers for winter cover and forage
Example Planting Mix & Plan
Click on images to enlarge them
Quality Hardwood Timber Woodland
A selection of high quality timber species planted in species groups and grown at high density spacings to maximise good form and rapid vertical growth.
Regular silvicultural maintenance and thinning required to further develop good form and keep stems clean
Diligent control of Grey squirrels and deer will be required
Woody Shrubs around the outside to grade woodland edges and lift wind up and over the woodland. Access rides for management and maintenance
Co-planting of a conifer tree nurse crop can be employed but must be removed once starts suppressing slower growing hardwood trees.
Example Planting Mix & Plan
Click on images to enlarge them
Nut Harvesting Woodland
Focus on growing trees and shrubs for edible nuts
Trees will have to be widely spaced to allow enough light to combat frosts, as well as to avoid a closed canopy which would enable squirrels to move freely between the trees. around 150 trees per Ha (8m spacing). Walnuts require south facing slopes with well draining soil. Walnuts are known to be allopathic and can release chemicals which inhibit other plants. inter row planting with nitrogen fixing trees such as Wild Cherry, Alder and Olive could help. Planting of woody shrubs on the windward side of the woodland would help as a windbreak. As with all fruiting trees careful selection of varieties will be required to enable pollination and maximise yield.
Sweet chestnut start to bear fruit from around 3-5 years but you may need to wait 10-20 years for a sizable crop 10-2lbs per tree. Hazel (cob) from around 3-4 years old and Walnuts from around 5 years old.
Avoid wet or waterlogged ground, clay soils may also not be suitable.
Irrigation should be considered for nut crop trees.
Example Planting Mix & Plan
Click on images to enlarge them
Actual Species used will vary dependent on site conditions
Young trees will need to be protected from deer and squirrels