Woodlands & Trees in the Cotswolds – preparations for 2050
If you were told that by 2050 the Cotswolds would experience average temperatures similar to the central and south of France – would you believe it?
And that is what official guidance from the Forestry Commission and Forest Research is telling us to expect.  Yes, a northerly shift in temperatures of two to five degrees latitude south and that is a prospect the whole of the UK faces.
The implication of this on trees and woodlands is that we need them to be resilient, and that requires consideration and preparation.  That means management planning and action needs to be taken with some urgency. This matter is something the Forestry Commission are taking quite seriously on their own land – particularly in terms of species selection, and you can find their in-house guidance right here.  This information is freely available and useable by the public and private sector. They have gone to the extent of developing decision support tools with Forest Research to help landowners understand the implications of climate change on species selection, based on a range of criteria which you can fine-tune to your situation.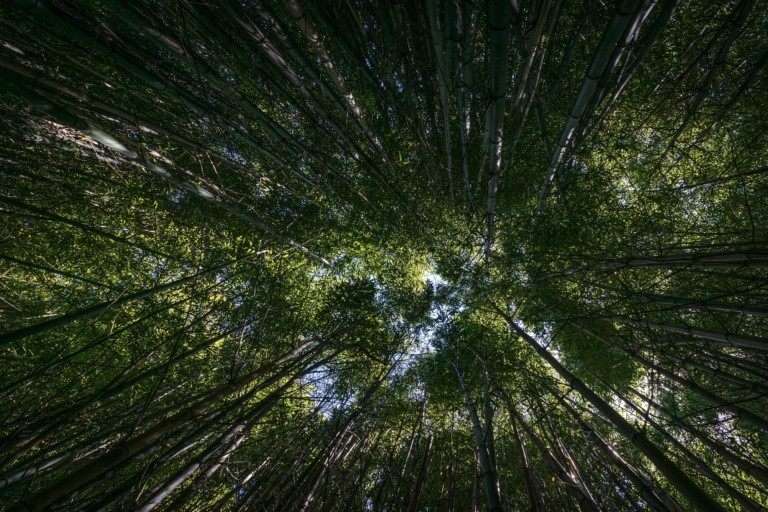 The key issue we're working towards in discussing this matter is the building up of resilience in our trees and woods. This requires healthy trees and woodlands which will be able to cope with change, but also the planting of trees which already have adaptation built in.  And what exactly is tree health? Tree health relates to the ability of trees to grow to their potential, and not becoming suppressed or diminished by pests and diseases, lack of space and light, soil or weather conditions in the main.
So what can we control and how do we prepare in the Cotswolds?
We can manage species selection in planting and replanting.  It may be news to some, but Beech could well be a marginal species for planting in areas of the Cotswolds in 34 years' time, with greater likelihood of drought and predicted soil moisture levels having a major influence on this. Periodic and serious droughts are already affecting Hungarian forests, and the species is no longer viable in parts of its natural range in the country. Now, there's no need to see new non-English species introduced specifically to meet change requirements, but we should be open to native species not previously seen in the Cotswolds (e.g. Lime, Hornbeam). This will help retain local character. In restocking native ancient woodlands look at 30% of plants sourced from 2-5 degree south in restocking (preferably from select stands). This means sourcing plants grown from seed in select regions of France, with the balance coming from southerly provenance UK seed sources. Forestry Commission guidelines also make sensible allowances for non-native species being replanted in ancient and native woodlands, as well as in new planting schemes to increase this resilience. We use Forest Research's online Decision Support Services to facilitate planning in this regard. Large monocultures need to be carefully considered. There is built-in strength in diversity, so should one species be affected, the others will hopefully remain productive and vigorous.
We can reduce the risks of tree pests and diseases on our land.  We can choose where our plants are sourced from. We can manage the species mixtures in our woodlands to reduce the threats of current diseases around us. We already have current pest & disease threats to Oak, Ash, Sweet Chestnut, London Plane, Larch, Douglas Fir and Corsican Pine. There is a major threat in Xylella fastidiosa waiting in the wings, which has been hitting Olive crops in mainland Europe and Oak populations in the US hard. It has a much wider range of host species (notably Oak) and could potentially impact much harder than Ash Dieback should it ever reach the UK. We can also ensure that forestry machinery which comes to work in our woods is appropriately cleaned should it come from a 'high risk' area, and equally we can ensure it leaves in a cleaned state as well. We know there is a high probability that Phytopthora ramorum on Larch has been spread on inadequately cleaned forestry machinery, introducing it into the South East of England.
We can also reduce pressure by being honest about Grey Squirrel and Deer Impact on our trees, and those of our neighbours. Deer should be managed for the health of the species, but also for the reduction of pressure on woodland habitats including natural regeneration, coppice, wildflowers – and all the species that depend on them. If a Fallow deer eats 5kg of its favourite green matter in your woodlands and fields each day, how much does a herd remove in a year? What about the great understorey being lost for ground nesting birds – including gamebirds? How much do you spend on deer fencing coppice coupes, and how many paid (!) stalker hours could you have for that price? Grey Squirrels? For many it's pure cost to manage them, but what are you losing in terms of tree quality overall because of them? The National Forest has been trialling some innovative ways of managing them more cost effectively.
We can improve the basic condition and vigour of our trees by thinning or coppicing the woodlands they stand within. If a plant is able to grow to its potential, it will be all the healthier, and managing the space and light through good thinning practice enables this. 45% of England's woodlands are considered to be unmanaged, and this figure is thought to be much higher in the South East.  Thinning is not just about trees – it is so helpful for gamebirds which rely heavily on native shrubby and regenerating understoreys in and around woodlands. Much of our woodland wildlife is associated with diverse woodland structures with periodic disturbances through thinning and coppicing. Back in 2010, 60% of all the timber cut in the South east came out of 15% of the Regions woodlands. We are grossly undercutting the annual growth from our woodlands, which could be going into the local and national (and sometime international) supply chains. A basic observation is this: – Woodlands will change whatever we do (including nothing), but negative change as a result of climate change can be slowed with active management. Native woodlands will see a fall in productivity without active change in tree phenotype, which can be countered by sourcing trees with a southerly provenance.
The predicted rate of change is our wake up call. 34 years away  (2050) is not a long time period to prepare for, and so the plan for woodlands must be a realistic and well grounded. There is much more which could be discussed here, and much more information out there to read and absorb, but the basic message is simple.  It's time to plan and act.