Trees for Life
'Large streams from little fountains flow, tall oaks from little acorns grow'
Our world is inundated with news, articles and blogs about climate change and the damaging global environmental effect to which we are all held partly responsible.  We may consider our role as miniscule in the 'bigger' picture and this assumption may be correct in our understanding that we, as individuals, cannot do much to correct the rising imbalance of oxygen and carbon dioxide levels.
However, we can change this mind-set to one of ownership of the problem, so that we leave our planet a better place for future generations to enjoy a healthy, sustainable and happy life, surrounded by the beautiful trees that we have planted in our 'Green and Pleasant Land' (William Blake 1804).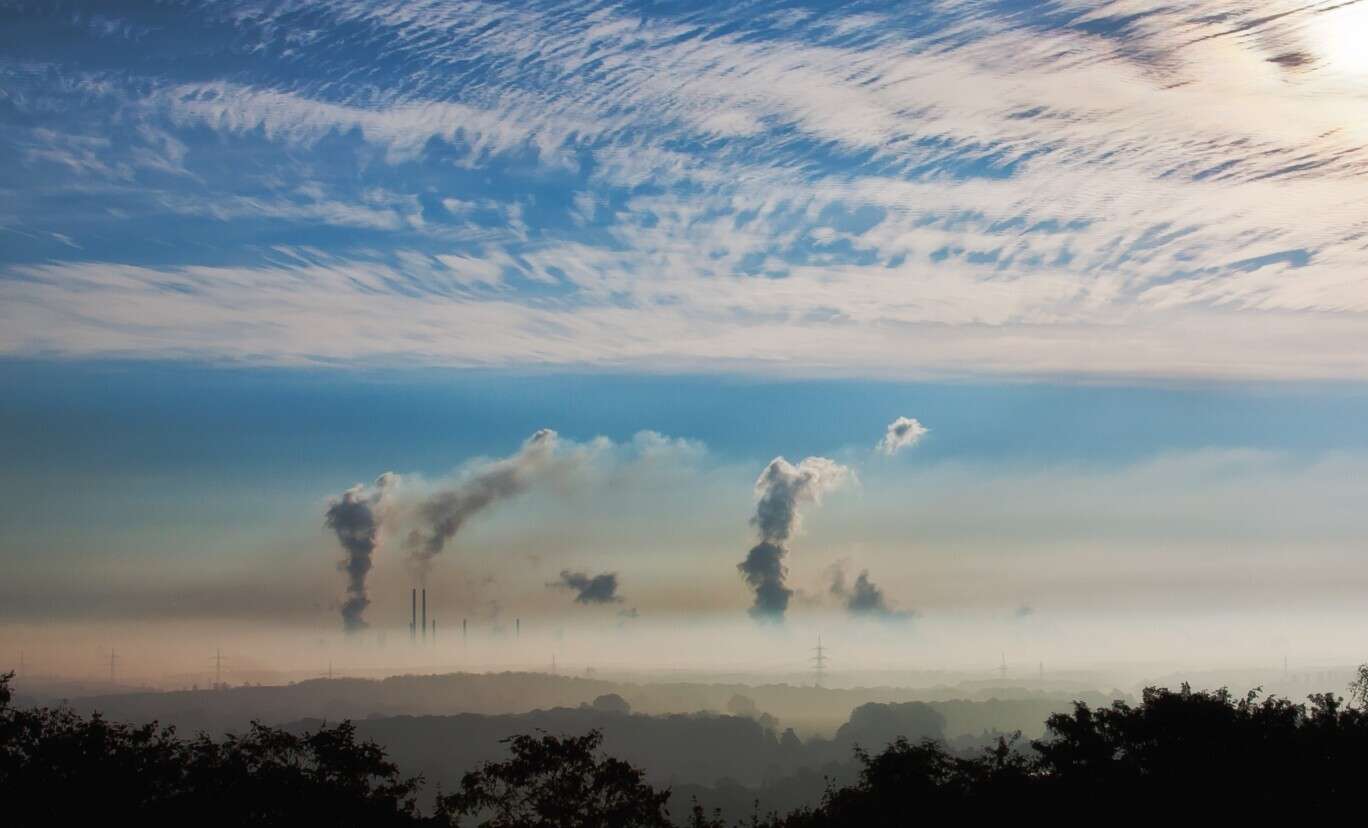 The many benefits of trees cannot be underestimated.  They give off oxygen that we need to breathe; reduce the amount of rainwater run-off, which in turn may reduce potential flooding; reduce erosion and pollution in our waterways; provide food, protection and homes for birds and mammals, upon which many species depend; provide shade and regulate temperature extremes; foster vibrant eco-systems and, importantly, they play an indispensable role in creating a better outlook for our planet.
The Government has made a manifesto pledge to plant up to 75,000 acres of trees annually by 2050; reducing carbon emissions via tree planting schemes, to offset those that have been wiped out through urban development.  We, at Nicholsons, will continue to contribute to this target through you, our customers.  We have also made our own personal pledge to plant 1 million trees in the next 10 years, at one of our 'Community Action' projects in Africa, where we will be helping local people become more self-sufficient on the land, less reliant on essential travel to feed their families, and raising awareness of the wider world around them.  You can read all about our many varied U.K. and overseas community projects where we are making a difference to the lives of others by clicking here…
Nicholsons sell over 300,000 trees per year, so we know that you, our customers, are planting these in your gardens, woodlands, on your farms and in areas of new afforestation.  'Trees for Life' calculates that just 6 trees will offset 1 tonne of carbon dioxide, which means that 1 planted tree would equate to 0.16 tonnes of CO2 – a staggering amount.
Our native oak, Quercus, is the genus with the most carbon-absorbing species, but not all of us have the land to accommodate this majestic tree in maturity.   But every tree planted will make a small contribution to capturing carbon dioxide from the atmosphere to mitigate global warming, so they, in partnership with ourselves, can make that difference.
With our new season underway, we now have a superb selection of ornamental trees to offer in our 12 litre pot range, starting at an affordable £39.00; include compost, a stake and a tie, your garden can begin sequestering carbon from under £50.00!!  I have detailed below some of the more unusual new arrivals on display in the Plant Centre.
Prunus 'Gyoiko'
One of the larger ornamental cherries with a strong upright habit to 6 metres. The semi-double creamy white blossom takes on tinges of green and pink, flowering as late as May. A choice cultivar for those that want something a little different to the many pink varieties and a good choice for clay soils.
Liquidambar styraciflua 'Palo Alto'
Initially pyramidal in form, the canopy broadens with age and the foliage is more elongated than others in the species.  The intense autumn colour of this cultivar is superb and persistent; and with attractive fissured bark, this tree will delight with its late-season spectacle.
Acer campestre 'William Caldwell'
This cultivar of our native field maple is good for tight spaces, only attaining a width of 1.5, but a height of 8 metres in maturity.  The small green flowers are followed by winged fruit and the five-lobed leaves can turn a vivid orange-red in Autumn.
Cercis chinensis 'Avondale'
An alternative to the ever popular 'Forest Pansy', this redbud is a delightful small tree, which can be maintained to a bushy rounded shape of 2.5 x 2.5 metres by hard pruning after flowering, making it a suitable candidate for a large planter or the smaller garden.  With glossy green heart-shaped foliage and typical lilac pea-like flowers from an early age, it prefers a well-drained site with soil on the acidic side.
Betula pendula 'Royal Frost'
Birch are always popular with bark enthusiasts and over time, the white stem of 'Royal Frost' is enhanced with touches of cinnamon pink, which set against the beautiful purple foliage, makes 'Royal Frost' a stand out specimen tree.  Fast-growing to 6-8 metres, it is tolerant of chalk and clay soils and with good autumn interest prolonging the seasons, there is much to recommend it.
Prunus maackii 'Amber Beauty'
A decorative ornamental tree that can boast year-round interest; the Manchurian cherry's main attraction is its golden-brown bark, which peels off the stem in horizontal curls from a young age.  The early season blossom is white, similar to Prunus padus, the Bird Cherry, and the deep green foliage takes on buttery tones in the autumn, providing a stunning contrast with the shimmering bark.  Often overlooked in favour of Prunus serrula 'Tibetica', this strong growing upright tree is a worthy rival.
Ulmus 'Wingham'
Growing successfully in Wingham, Kent for the past 25 years, this tree has parentage of several elm species from around the world, and has been specifically bred to develop resistance to Dutch Elm Disease. The demise of our native Elm also contributed to the loss of habitat of the white-letter hairstreak butterfly and there is now evidence of this insect's successful return to breed.  A large stately tree for parkland and open spaces, which will hopefully now be widely planted to replace one of our best-loved natives.
Parrotia persica 'Persian Spire'
Characterised by its narrow, upright growth, we now have a Parrotia that can be admired for all its colourful seasonal glory in smaller gardens.  The young spring foliage emerges purple, before maturing to green, but maintaining a purple border; then an explosion of yellow, red and orange in the Autumn, continue this rainbow kaleidoscope.  Attaining just 3 metres by 1 metre, it prefers moist soil in sun or partial shade.
Magnolia 'Elisa Odenwald'
The large fragrant flowers of this stunning Magnolia open pure white and mature to a creamy opalescence.  Eventually forming a multi-stemmed upright tree to 4 metres and flowering later in the season, it has a better chance of outwitting a damaging spring frost.  Magnolias are best grown in consistently moist, slightly acidic soil and this cultivar can be pruned after flowering to maintain a neat, compact shape.
Malus Florentina
A native of Italy (like the Pizza Florentina!), and a little known, rarely offered, cultivar, this ornamental crab apple's scented white blooms appear later than most; it produces small, yellow apples with a red blush, which persist on the branches to be eaten by the birds, rather than drop to the ground.  Also known as the Hawthorn crab apple, due to the similarity of its foliage, it is also noted for its vivid autumn leaf colour.
We look forward to welcoming you to Nicholsons to view the selection with one of our expert horticulturalists, who will be able to offer advice on which trees would best suit your site and soil.
Kindly e.mail me if you would like any further information lorraine@nicholsonsgb.com