Sweet Survival
Providing you with the sweet necessities to survive the winter weeks.
Now that we have turned the clocks back and the light relief that the extra hour of sleep brought us has near enough worn off, the cold dark evenings have left us in need of an indulgence in the shape of some deliciously warm winter treats.  Something I like to call, the very necessary: "sweet survival" technique.
This winter at the yurt, we are meeting that need!  Our long-standing favourite of warm Sticky Toffee Pudding is making a very welcomed return, whilst we are welcoming in our new sweet treat in the form of an exotic Moroccan cake with seasonal flavours including cinnamon spice.  What more would you need to get through these long, chilly weeks until the festive season arrives and takes over!
A Moroccan M'Hencha Treat
This beautiful, exotic-looking pastry treat is a Moroccan delicacy which has managed to find itself in our Yurt this winter! Also known as the "snake cake", its coiled form shares a resemblance of a serpent-like creature.  Despite its name, this winter warmer makes for a delicate yet punchy flavour to satisfy those sweet cravings and is best enjoyed alongside one of our festive chai lattes, whilst sitting comfortably by the cosiness of our log burner.
Right about now, the Christmas enthusiasts amongst you will be looking ahead and planning the festive period.  Despite the Scrooges claiming that your excitement is far too premature, I would think that visions of your beautiful, colour-schemed tree and plans of who's bringing what to contribute to Christmas dinner are well underway!  So, where better place to plan your Christmas list than over a warming combination of coffee and festive frangipane delights?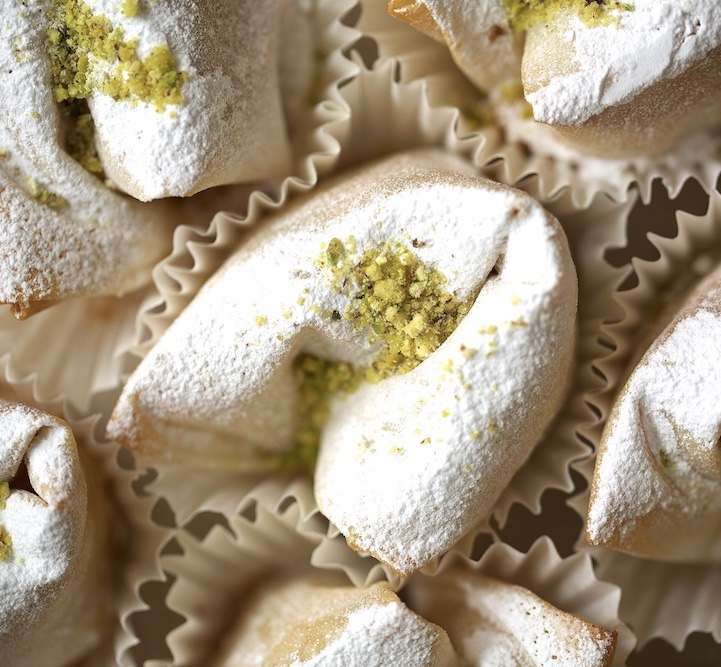 A Sticky Toffee Classic
This classically British winter indulgence is always a favourite, and for good reason too.  What could be more comforting than a warm, lightly spiced sponge topped with a sweet, hot toffee sauce?  This year we thought that we would make it easy for you to recreate your favourite yurt specials by giving you the recipe to practice before the festive season kicks off.
Our Sticky Toffee is being served with the choice of either cream or ice cream, both of which we source from North Aston Dairy.  This way, we can serve a winter favourite with local produce, making it the ultimate home comfort for this time of year.