St Francis Forest School
Nicholsons and The Berkeley Reafforestation Trust have been working together to build and install safe and interactive environments to enable local schools to practise Forest School based learning. Originating from Scandinavia, Forest School is growing in popularity up and down the UK.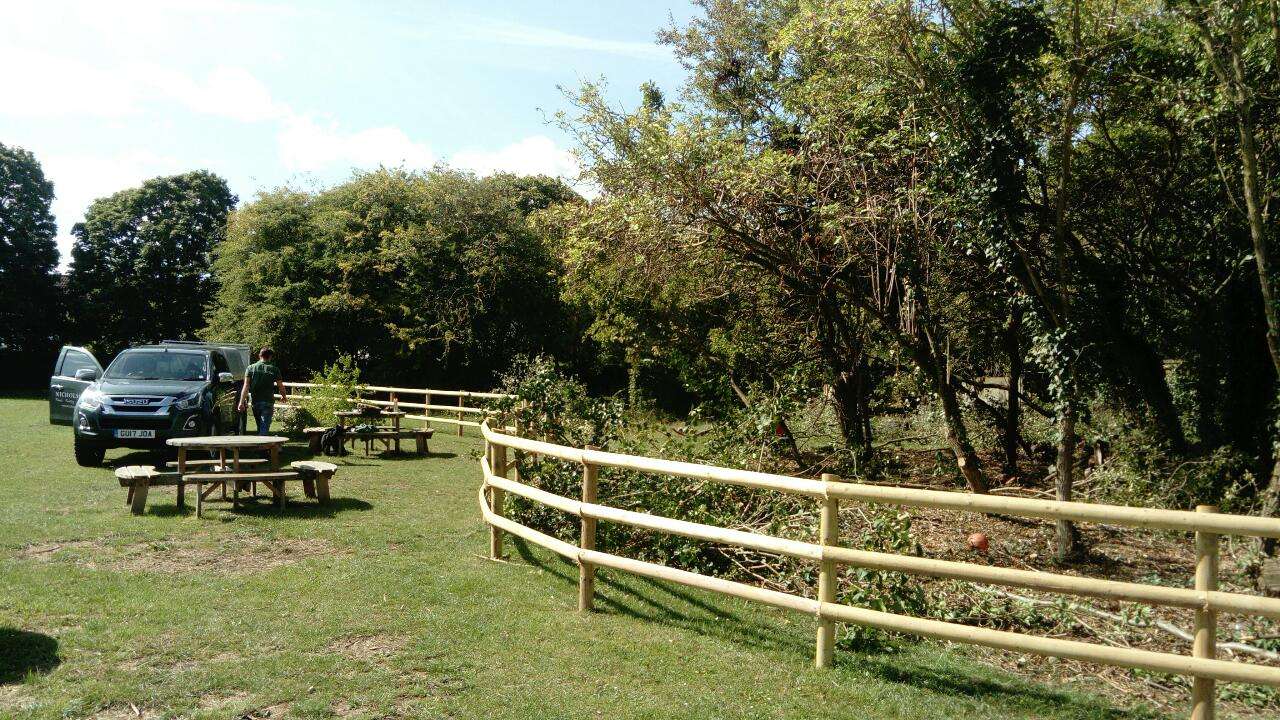 Away from the confines of a rigid classroom setting and conventional 'outdoor classes', this new approach encourages children to explore the natural world in their own way, at their own pace, whilst they learn invaluable life lessons in all manner of subjects. This alternative style of learning is especially important to students who find traditional classroom learning a challenge and who are at risk of being viewed as disruptive, unfocused or lack concentration.
The most recent project has been St Francis CE Primary School in Cowley; a 300 strong school of 3-11 year olds, with a forward thinking Headteacher, fully trained Forest School practitioner and proactive Business Manager.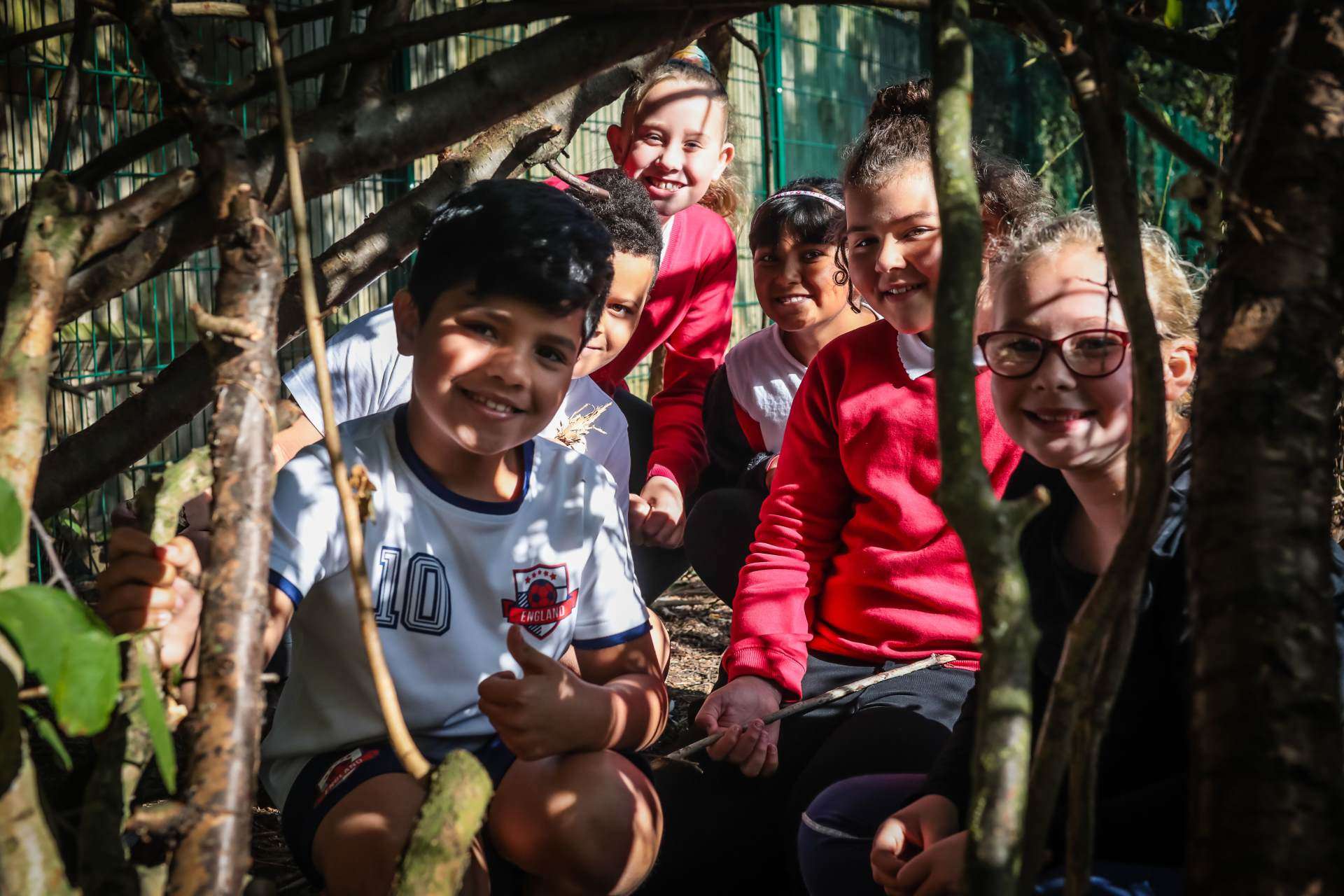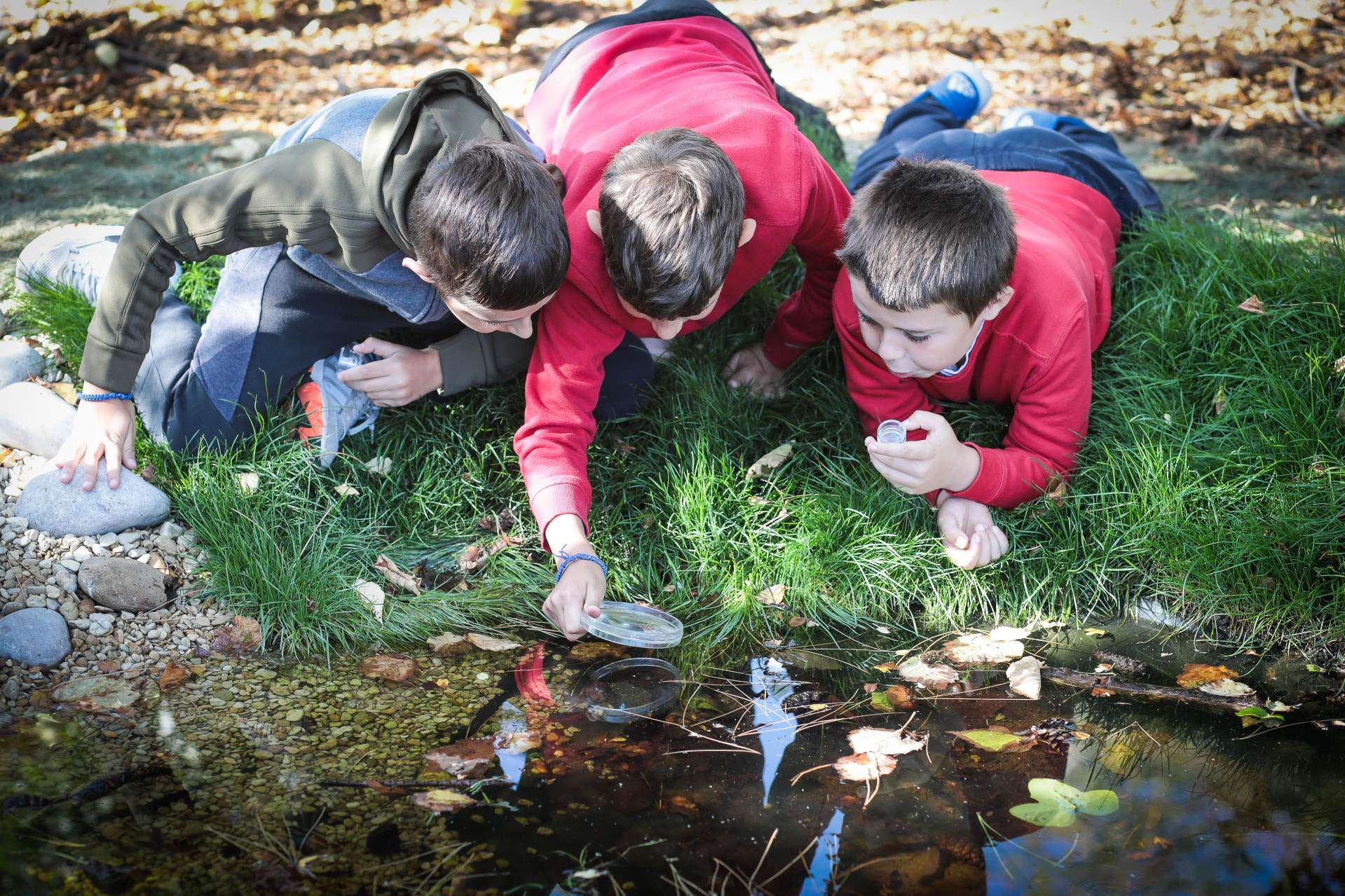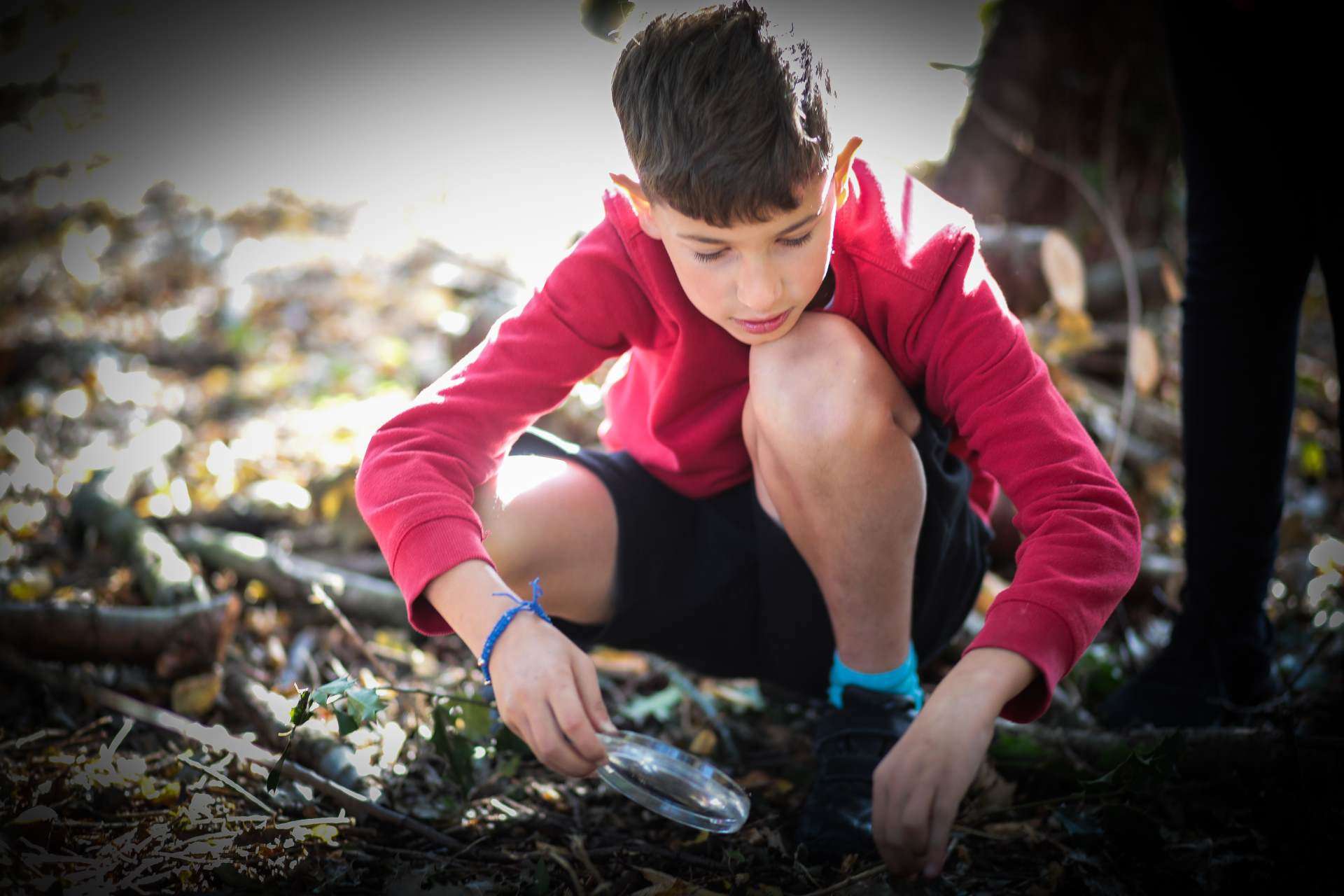 When Nicholsons first visited the site, it was overgrown with brambles, dog rose, dead branches and a very sad looking pond which the pupils were no longer allowed to access for safety reasons. But with the combined help of our Forestry, Fencing and Softworks teams, we were able to transform the area into a magical space, with open woodland, ivy covered floor, a full refurbished pond and dipping platform, designated mud-kitchen area and firepit, complete with log seating.
Above: Before and after shots. Click the right arrow to see the next image…
"Not only has this transformed the grounds but this is without a doubt going to change children's lives… I can only imagine how excited the children and parents are going to be when they see this!
Thank you so much making this a reality."
Fleur Belcher, Headteacher
"This is the best thing to have happened to our school premises for some time and I can't tell you how grateful we all are for what you have done.
The area is simply stunning and has such wonderful touches here and there. It has completely transformed our site."
Caroline Roberts, School Business Manager