A wide selection of bare root plants
Nicholsons are pleased to offer a great variety of native British bare root plants for sale, for small or large orders.
Bare root plants are only available from approximately November through March, depending on the weather. Cold weather may extend the season slightly but may also mean delays at the beginning of the lifting of the plants so check with us first-either on line or by phone before you arrive or order.
For those who haven't bought bare root plants before, they are basically sticks with a really good root. They are sold with the roots exposed, wrapped in our protective bags. They need to be heeled in if they are being stored before planting, to keep the roots moist and frost free. Please see our planting guidelines for advice on storage and planting of bare root plants. Depending on the age and size they may also have a small amount of side shots on planting, but will grow rapidly once established.
The advantage of buying bare root plants for your new woodland or hedge is that they are relatively low cost – you are buying a plant to grow on, rather than an established plant. So when you need a lot of plants for your woodland or hedge, bare root plants are the ideal cost-effective solution.
Nicholsons usually stock bare root plants in two sizes: 40-60cm high and 60-90cm high, with the majority of the plants being native British plants.
Please contact us for more details.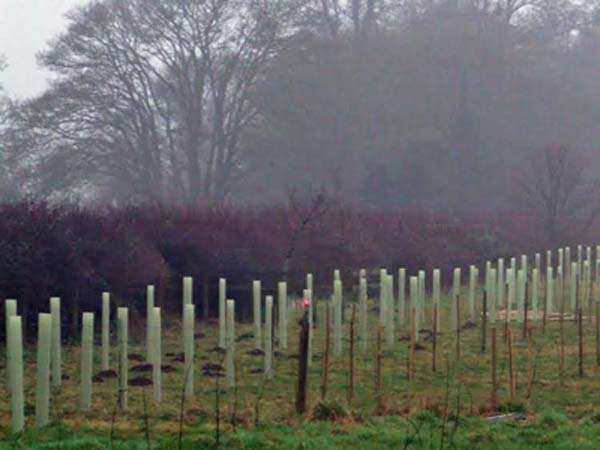 PLANTS ENQUIRIES
We have a wide range of trees and hedges in stock, if you would like to discuss an order, please contact us.