Perfect Partners
Creating planting partners can be a matter of personal choice and preferred palette, but understanding the 'Colour Wheel' can be of great assistance in ensuring not only the right combination of plants are chosen for the soil and aspect, but a 'trial and error' outcome can be avoided, where plants need to be moved elsewhere or even discarded, due to their unharmonious relationship with each other.
At different times of day when dawn and dusk varies between the seasons, light levels can be used to advantage to enhance certain colours – white will appear to glow in the twilight hours, so can be planted near a patio to be enjoyed as darkness falls; and cooler hues, such as blues and purples, will appear to recede, creating an illusion of a larger space.
There are many colour associations that would harmonise well together; I have highlighted several principles below and suggested different plants that could meet each brief, incorporating contrasting heights, textures, shapes and season of interest.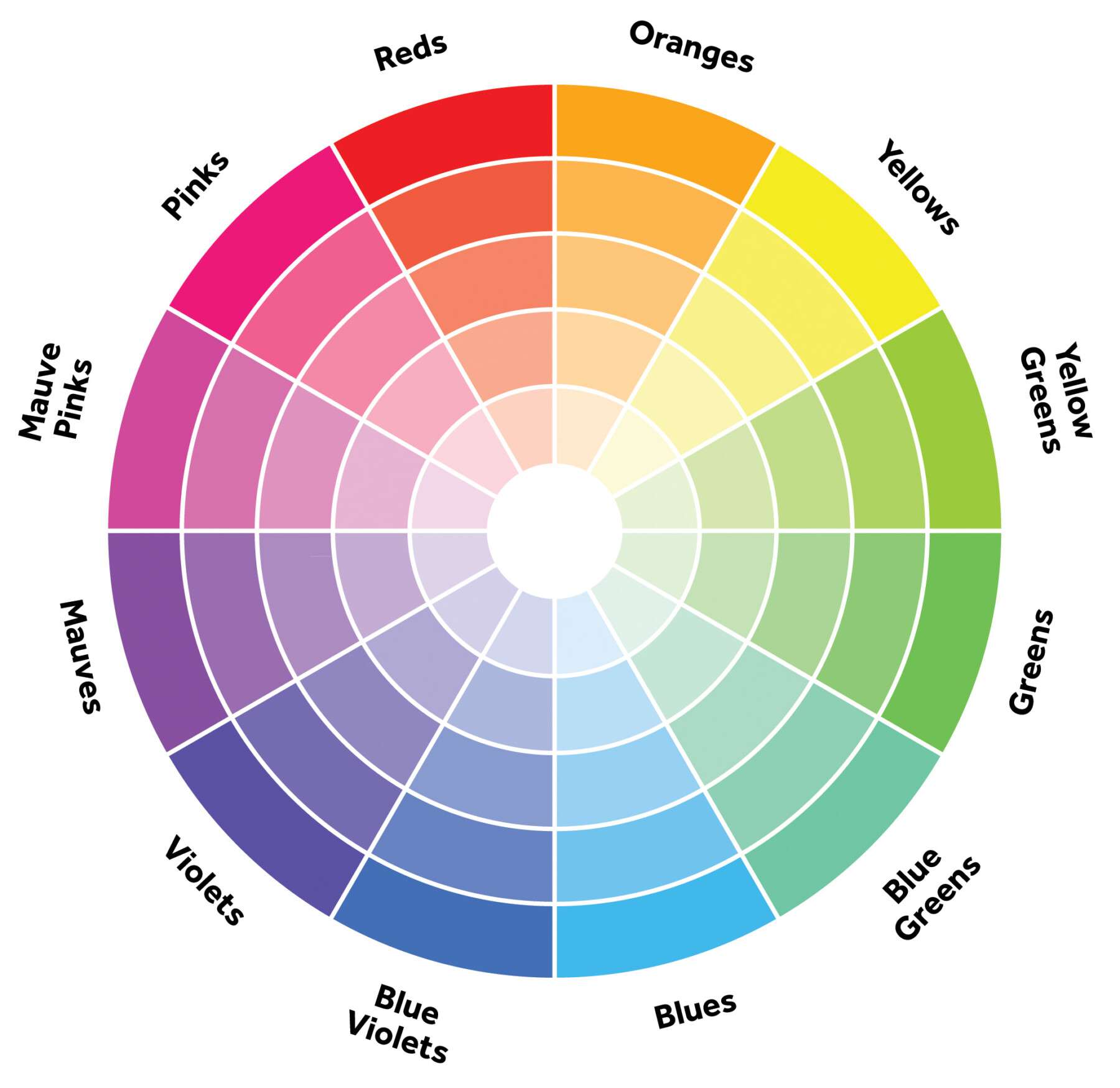 Engage your mind with one primary colour on the outer perimeter of the wheel and then consider all the numerous lighter shades within the same 'wedge', which would become the supporting act, creating a simultaneous contrast aesthetically pleasing on the eye.
Plant suggestions: Hebe 'Garden Beauty Blue', Buddleja 'Cotswold Blue', Geranium 'Rozanne,' Lavender angustifolia, Veronica gentionoides, Rosmarinus 'Miss Jessop's Upright', Polemonium 'Brize d'Anjou' and a pale purple Iris such as 'Jane Phillips'.
Hebe 'Garden Beauty Blue'
Choose opposing colours on the wheel to create a dynamic contrast, such as purple with orange – this results in the purple becoming the eye-catching colour, with the orange enriching the planting.
Plant suggestions: Cotinus coggygria 'Grace', Cercis 'Forest Pansy', Potentilla 'Hopley's Orange', Helenium 'Moerheim Beauty' and Euphorbia griffithii 'Fireglow'.
Potentilla 'Hopley's Orange'
Helenium 'Moerheim Beauty'
Combine a range of colours adjacent to each other on the wheel, such as lilac through to azure blue, which flow effortlessly into each other creating harmony and elegance.
Plant suggestions: Callicarpa bodinieri 'Profusion', Syringa 'Charles Joly', Aster frikartii 'Monch', Scabiosa 'Oxford Blue' and Hosta fortunei 'Francee'.
Callicarpa bodinieri 'Profusion'
Alternate colours on one side of the wheel will provide a subtle but complementary palette; choosing three will be sufficient to provide variety without compromising simplicity of design. Here I have chosen red through to pale orange for a vibrant colour palette.
Plant suggestions: Physocarpus 'Lady in Red', Euonymus europaeus, Cornus alba 'Sibirica', Cornus 'Midwinter Fire', Hamamelis 'Jelena', Achillea 'Terracotta' and Crocosmia 'Emily MacKenzie'.
Physocarpus 'Lady in Red'
Selecting a neutral palette of just two shades, such as green, will unify the planting, here you could emphasise the myriad of foliage shades available from silver and glaucous hues to olive and forest green.
Plant suggestions: Choisya 'Aztec Pearl', Cornus alba 'Elegantissima', Sarcococca humilis, Artemisia 'Powys Castle', Actaea simplex and Hosta sieboldiana.
Cornus alba 'Elegantissima'
White forms the nucleus of the colour wheel from which all shades radiate to their darkest hue.  The white garden at Sissinghurst is renowned for its planting and this style can be difficult to emulate as 'shades' of white can muddy the overall effect.  However, if you wish to introduce a white garden, here are my suggestions for this restrained palette:
Trachelospermum jasminoides, Cistus corbariensis, Rosa 'Winchester Cathedral' Syringa 'Madame Lemoine', Deutzia gracilis, Anemone 'Honorine Joubert', Veronicastrum virginicum album, Phlox paniculata 'White Flame'.
Rosa 'Winchester Cathedral'