JOB VACANCIES
Want to become a part of the Nicholsons family? Have a look at our job vacancies below…
Job Vacancies
Nicholsons is a long-established and developing company with three successful divisions; Forestry, Landscaping, and Retail. Continued growth and new opportunities mean that Nicholsons is regularly seeking fresh recruits to join the workforce. At present we have the following vacancies – see below. If you would like to apply, please email your cv to Rachel Verdon: rachel@nicholsonsgb.com
At Nicholsons we are proud of our team – why not join us?
YARD ASSISTANT
Location: North Aston, Oxfordshire, UK
The Central Services Team here at Nicholsons are looking to employ another person from now until Christmas 2019 to ensure the smooth running of the site and yard infrastructure and to sort any maintenance issues.
If you are mechanically minded, enough to be able to undertake basic repairs on vehicles and small machines, can operate both in a team or independently, are tidy minded to keep yard and re-cycling areas clean and at optimum usage and can pay attention to health and safety procedures whilst working, please contact us.  Other jobs would include helping with deliveries when needed. This is a physical role where the successful applicant would be fully involved in the day to day activities of the busy yard.
The position would be full-time, Monday to Friday from 7.30am to 4.30pm.  A driving licence would be preferred due to the remote location of our site.  Uniform and necessary PPE would be provided. Competitive wage would be paid and would be dependent on experience.
TRAINEE ARBORIST
Location: North Aston, Oxfordshire, UK
At Nicholsons, we currently have a vacancy for a full-time trainee arborist; experience in the industry would be helpful, but not beneficial. The position would suit a highly motivated, hardworking and enthusiastic applicant looking to develop a career in arboriculture. Applicants need to be able to demonstrate safety, during working practices, and initiative.
Qualifications for this position are again useful but not necessary as we have a training programme which benefits all of our employees with regular up-skilling whilst on the job. Applicants must have a full UK driving licence.
Hours of work are 7.30am – 4.30pm, Monday to Friday.  Nicholsons offers a competitive rate of pay, dependent on experience and qualifications, all PPE equipment and is pro-active in providing additional training to aid career progression. Benefits include pension, 21 days holiday plus bank holidays, rising to 26 days after 2 years, holiday cabin in Wales and Scotland for staff to use.
EXPERIENCED GARDENERS
Location: North Aston, Oxfordshire, UK
Are you an experienced gardener who would like to join our professional garden maintenance team whilst continuing to develop your skills?  We are looking for applicants who are self-motivated and capable of hard physical work with a good knowledge of gardening practices and plant knowledge.   Candidates must be enthusiastic, able to communicate well within a team and have a good client interface.  A full UK driving licence required.
This position is ideally full time, Monday to Friday 7.30 am to 4.30 pm.  We will offer a range of benefits which include full PPE including boot allowance, company branded clothing, appropriate training and relevant tickets, pension scheme, 21 days holiday pay rising to 26 days after 2 years both plus Bank Holidays, access to company holiday cabins.
Please review our GDPR policy for job applicants.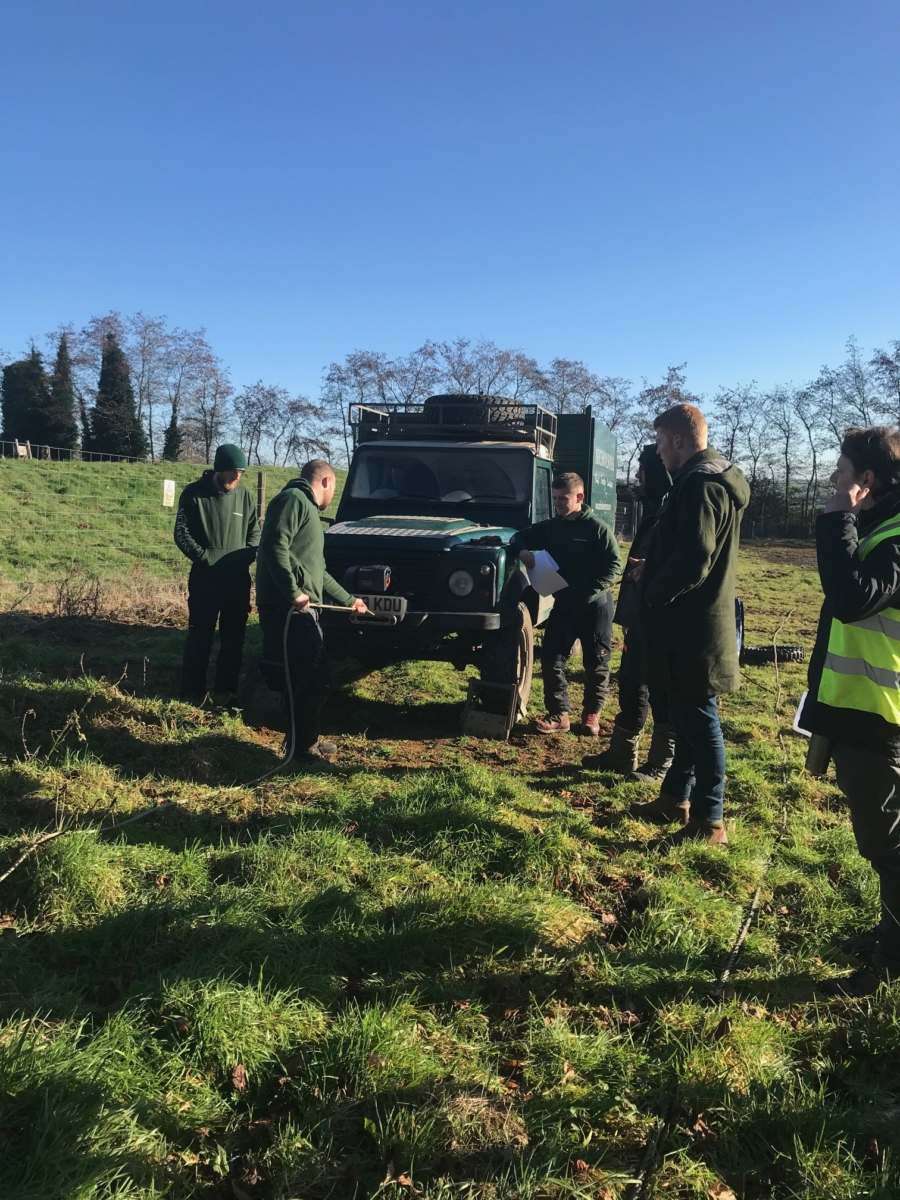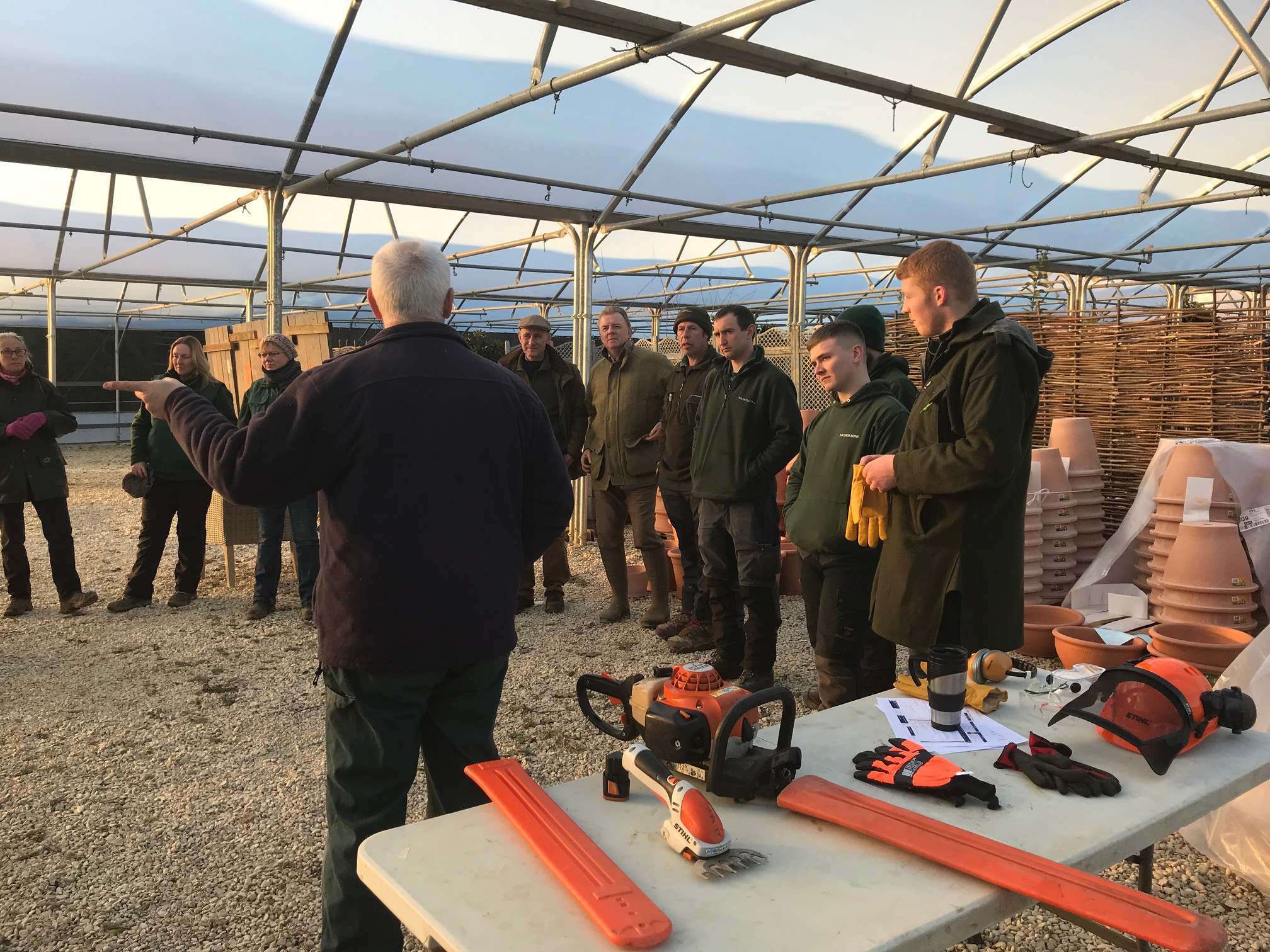 Staff Training – Jan 2019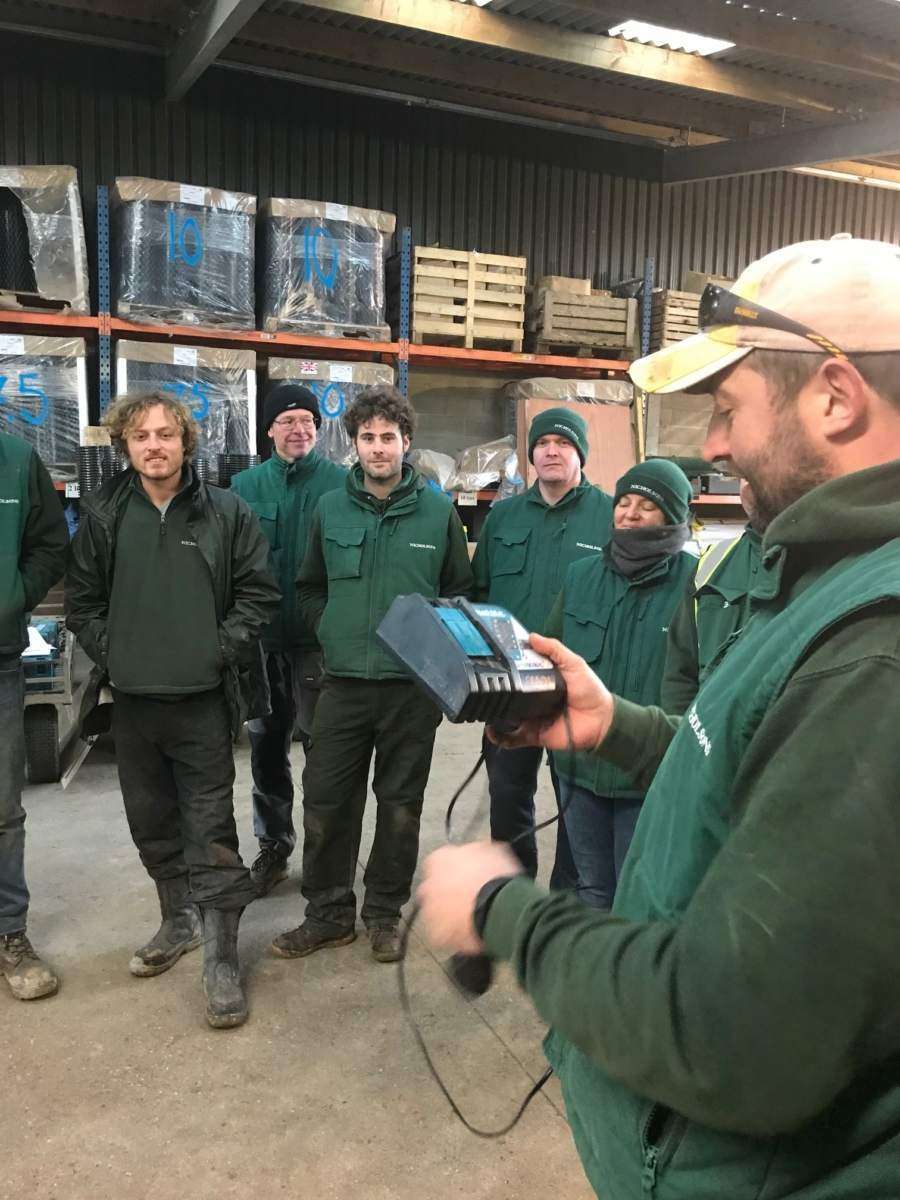 "Dear Lorraine, How typical of you and Nicholsons, to bother to return to me my copy of your quotation. Just an example of going the extra mile, and this gives the client much trust in your team "