JOB VACANCIES
Want to become a part of the Nicholsons family? Have a look at our job vacancies below…
Job Vacancies
Nicholsons is a long-established and developing company with three successful divisions; Forestry, Landscaping, and Retail. Continued growth and new opportunities mean that Nicholsons is regularly seeking fresh recruits to join the workforce. At present we have the following vacancies – see below. If you would like to apply, please email your cv and completed Application Form to Rachel Verdon: rachel@nicholsonsgb.com
At Nicholsons we are proud of our team – why not join us?
KITCHEN ASSISTANT / TRAINEE CHEF
Location: North Aston, Oxfordshire, UK
An exciting opportunity has arisen for a Kitchen Assistant to join the team and work alongside our Creative chef (commented  as "just the best" and "awesome"), in our Yurt which is nestled here at Nicholsons within our tree nursery and provides 'simple and surprising delights under canvas'.
The right applicant will ideally have worked in a team in a kitchen and have a passion about the locally sourced fresh food they will be working with.  The role will include ordering supplies, food preparation, in line with required food hygiene standards and in line with what our Creative Chef advises, and washing up.  The applicant will need to demonstrate that they have the ability to follow instructions and have a can-do attitude.
A degree of flexibility is required for this role, which is five days per week, Monday to Saturday (with one day off), with hours between 8.00am and 5pm.  There may be the occasional event out of hours, but advance notice will be given.
For the successful applicant this will be an hourly position for around 40 hours per week.  Training opportunities are encouraged to up-skill.  Benefits include: 29 days holiday per annum (including bank holidays) based on a 40-hour week, rising to 34 days (including bank holidays) after 2 years' service, uniform, pension, access to our company holiday cabins in Wales and Scotland, yoga… Ideally applicants will be able to drive and have a car due to our remote location.
GROUNDSMAN
Location: North Aston, Oxfordshire, UK
Nicholsons are looking to recruit a full-time groundsman who would be working on an estate undertaking general maintenance ie grass cutting, clearing, weeding, tree-felling and general horticultural work.
The successful applicant would be required to hold valid CS30 and CS31 certificates and a driving licence for this role and be able to demonstrate their previous horticultural and groundsman experience.
This role would be 5 days per week, Monday to Friday.  Wage would depend on experience.
Please review our GDPR policy for job applicants.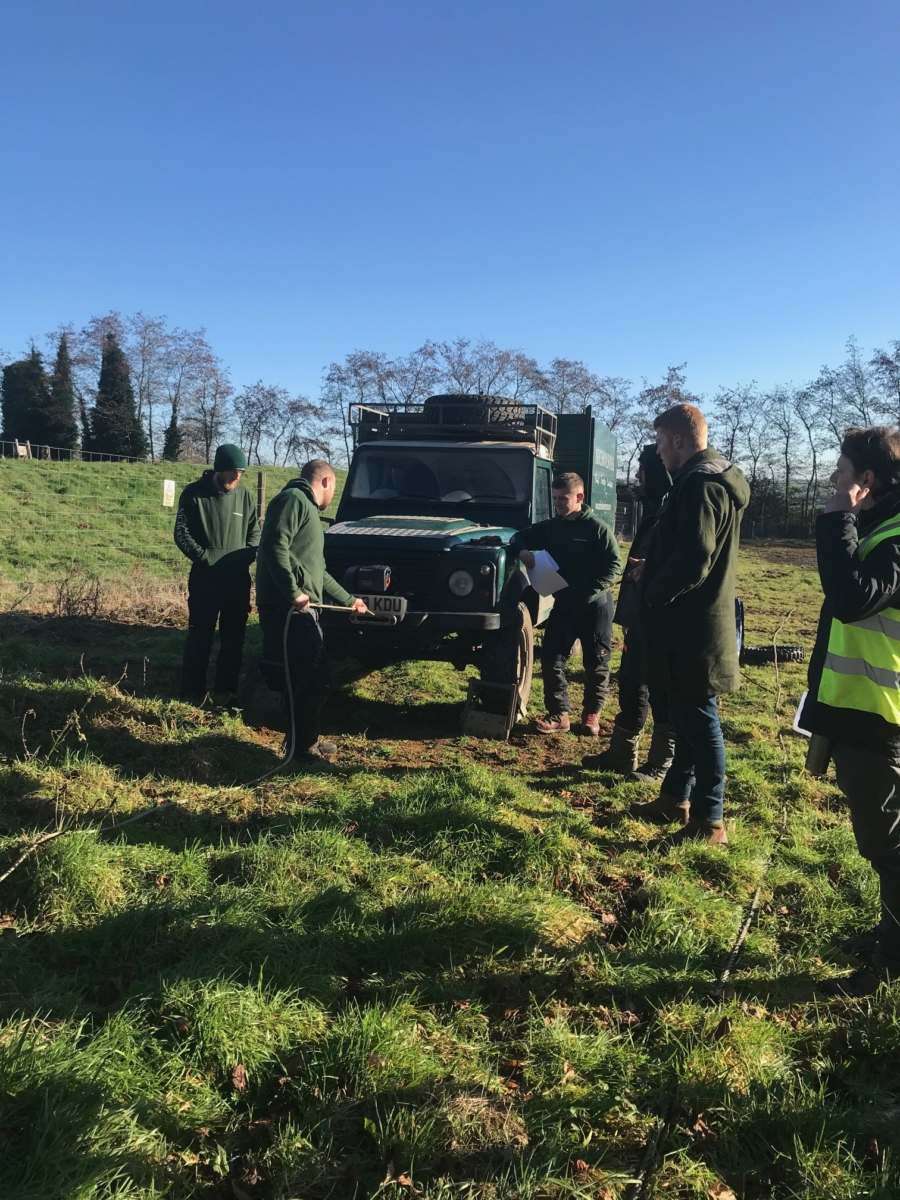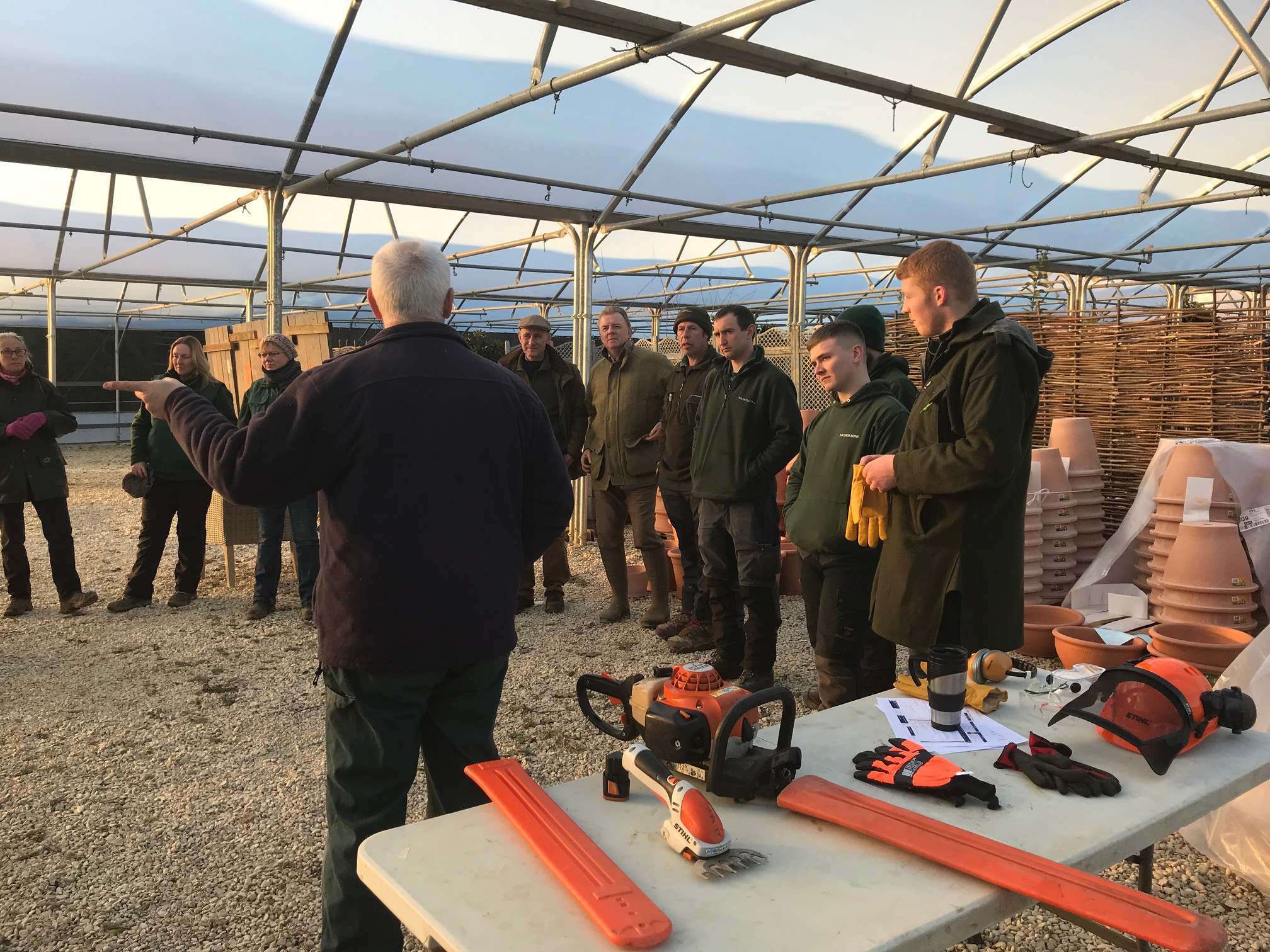 Staff Training – Jan 2019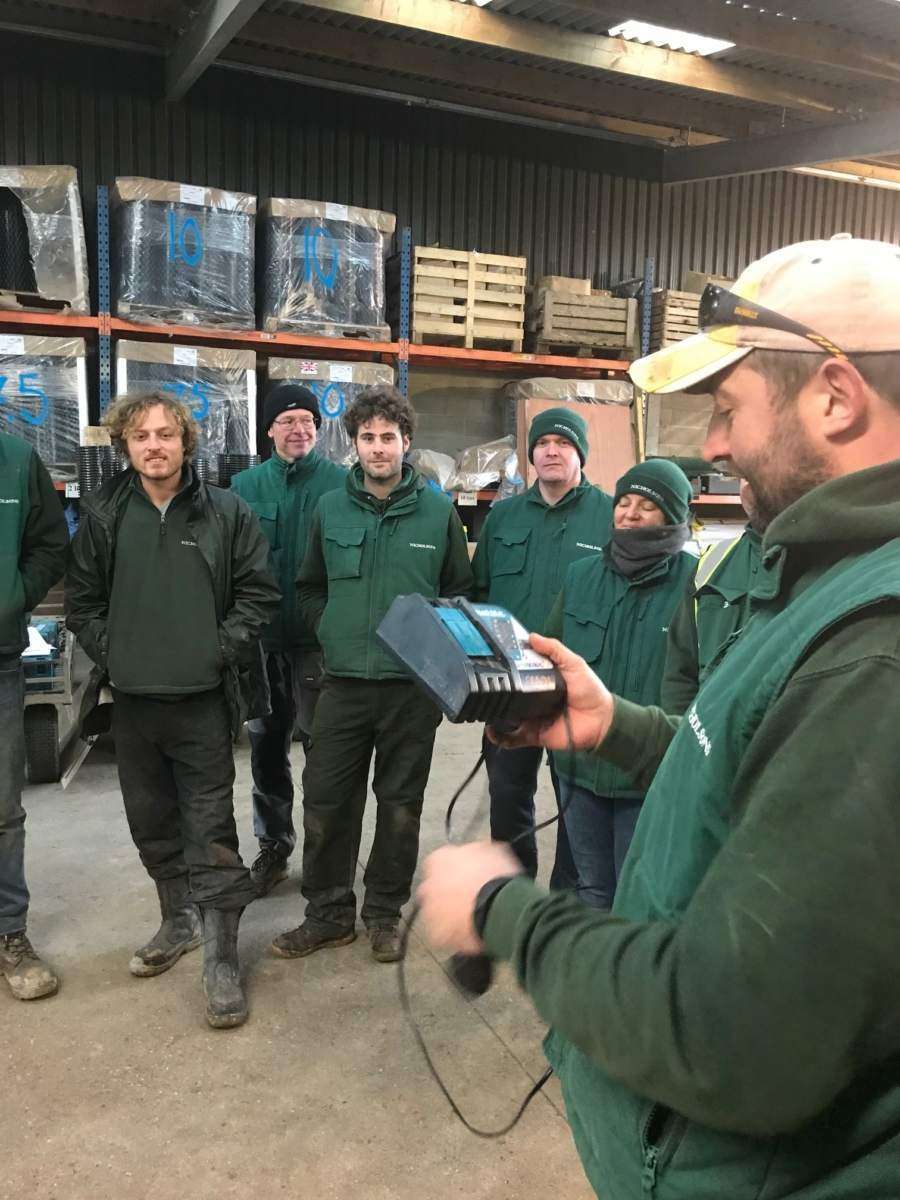 "Thrilled to bits with the end result of the Nicholson's design and execution, do please extend my gratitude to all concerned.

 Steve is a gifted leader. Skilled and hard-working himself, he set a measured pace for the job, while training all of us  meanwhile. Thank you for letting him come here.

Kind regards, R"