FENCING
Nicholsons offer a complete fencing and gate installation service to landowners.
Fencing
Based in Oxfordshire, we supply and erect fences across Buckinghamshire, Gloucestershire Northamptonshire, Warwickshire and further afield, subject to the nature and scale of works.
Our Stock, Deer and Sheep netting and appropriate gateway specifications meet the requirements for Countryside Stewardship Scheme agreements.
We also undertake bespoke projects including those where clients have already sourced materials and can provide the full installation service.
Fencing Types:
We can supply and erect a wide range of forestry, agricultural, stock, estate and parkland fences, including, but not limited to:
Estate and Parkland Fencing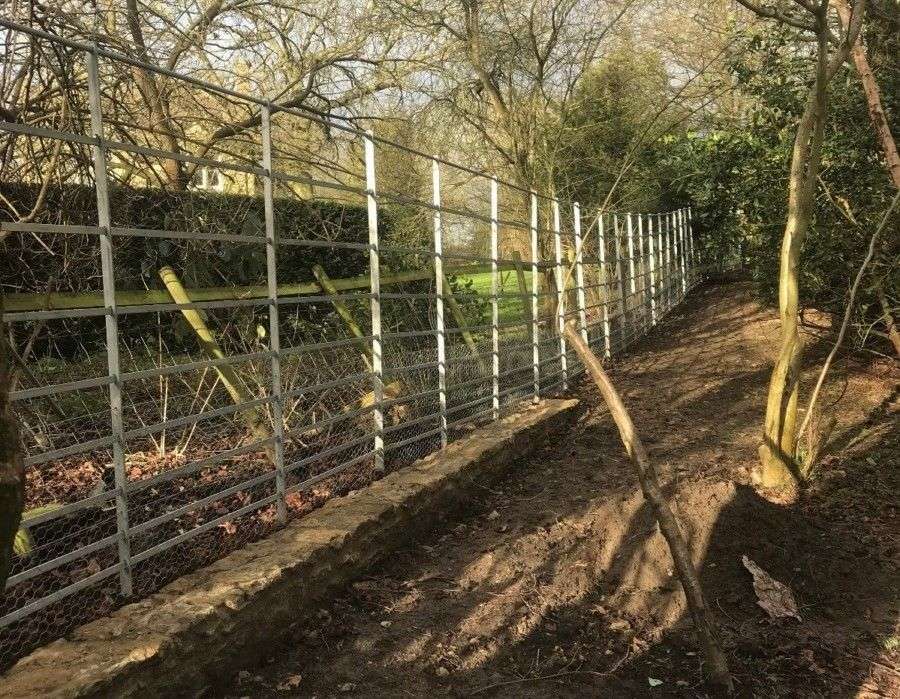 We can supply and erect a wide variety of metal fence and gate styles for gardens, estates and parklands. Our work utilises flexible construction and design to suit all manner of estate grounds, whether agricultural land, deer parks, garden areas, uneven or level terrains. Our team will be happy to advise on the most suitable style for your particular situation.
Deer Fencing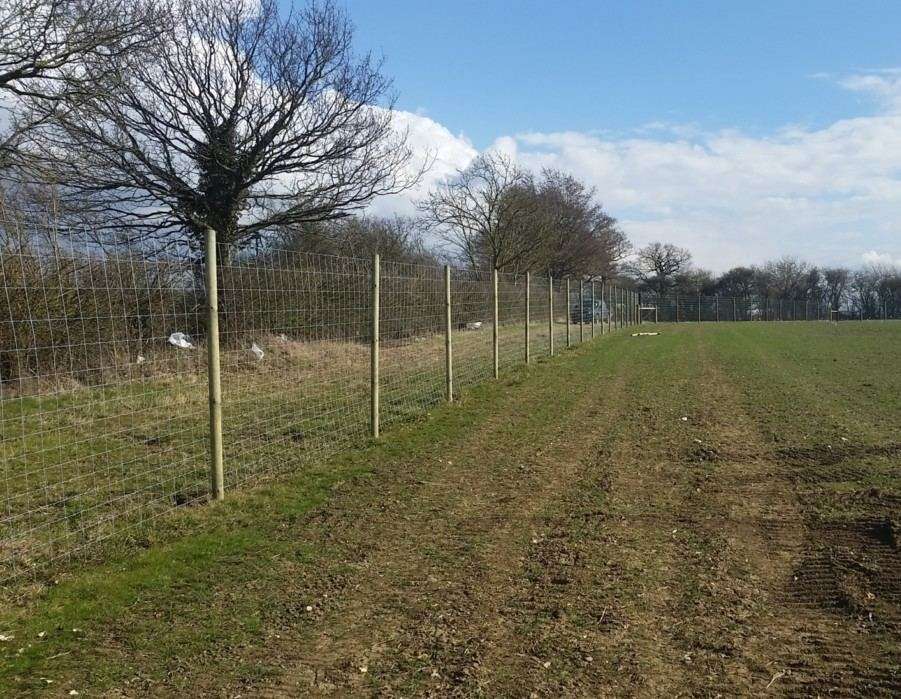 Generally required as exclosures in woodlands and for new plantations, deer fencing can also be essential to enclose deer in parkland situations. Our standard deer fence is 1.8m high, sufficient to prevent access by Muntjac, Roe and Fallow deer using high tensile mesh fencing with design and installation tailored to site requirements. We also design and install suitable wooden or metal gates for vehicle and pedestrian access.
With little alteration, our deer fencing can be adapted for perimeter fencing of solar farms and the protection of orchards and large gardens.
Forestry and Woodland Fences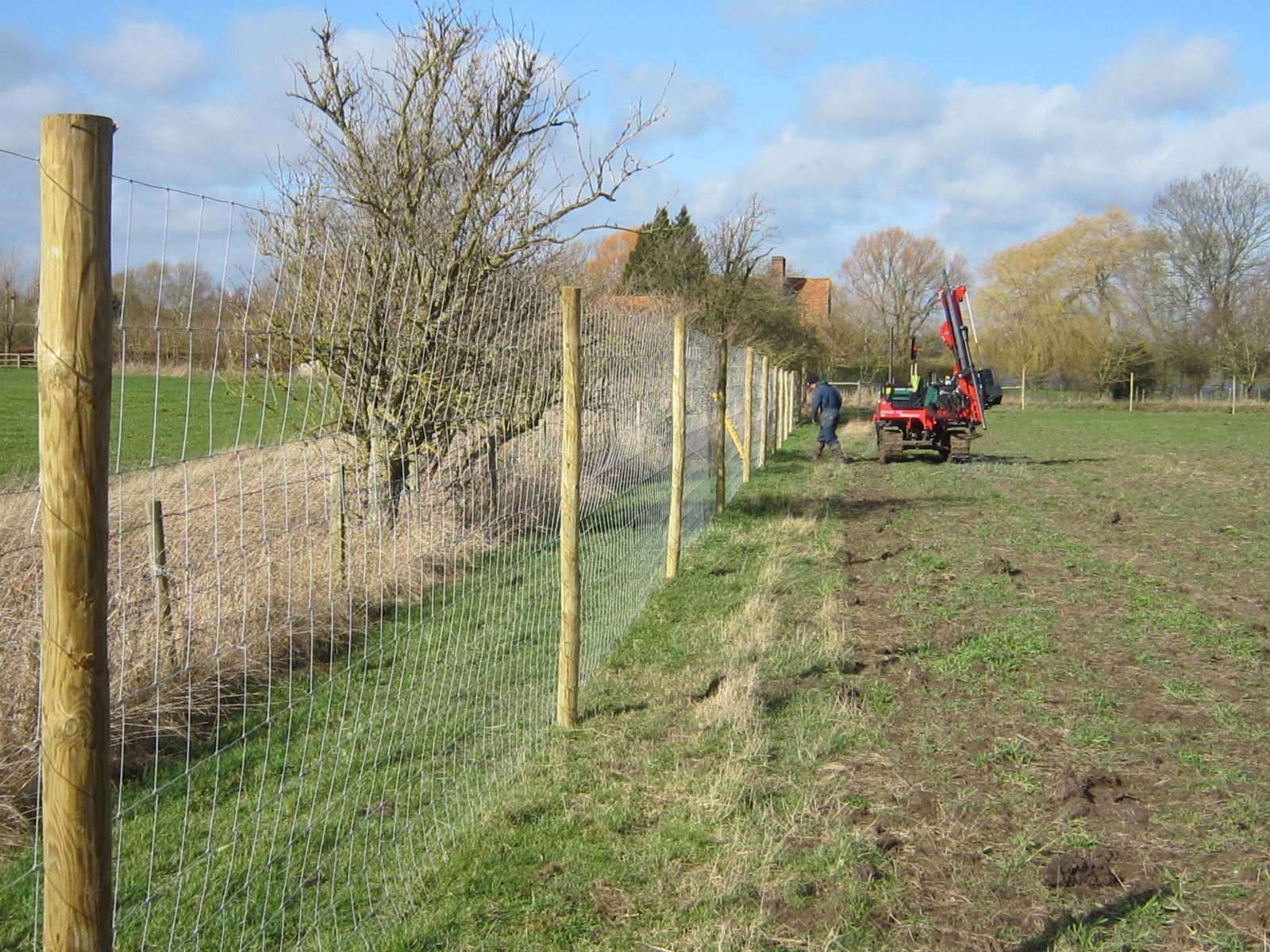 Forestry and woodland management is at the heart of our business and can pose particular challenges for fence installations in rough and steep terrain. Our team will help you select the correct fencing specification for your situation, with installation supported by our capable tracked post driver.
Tree Guards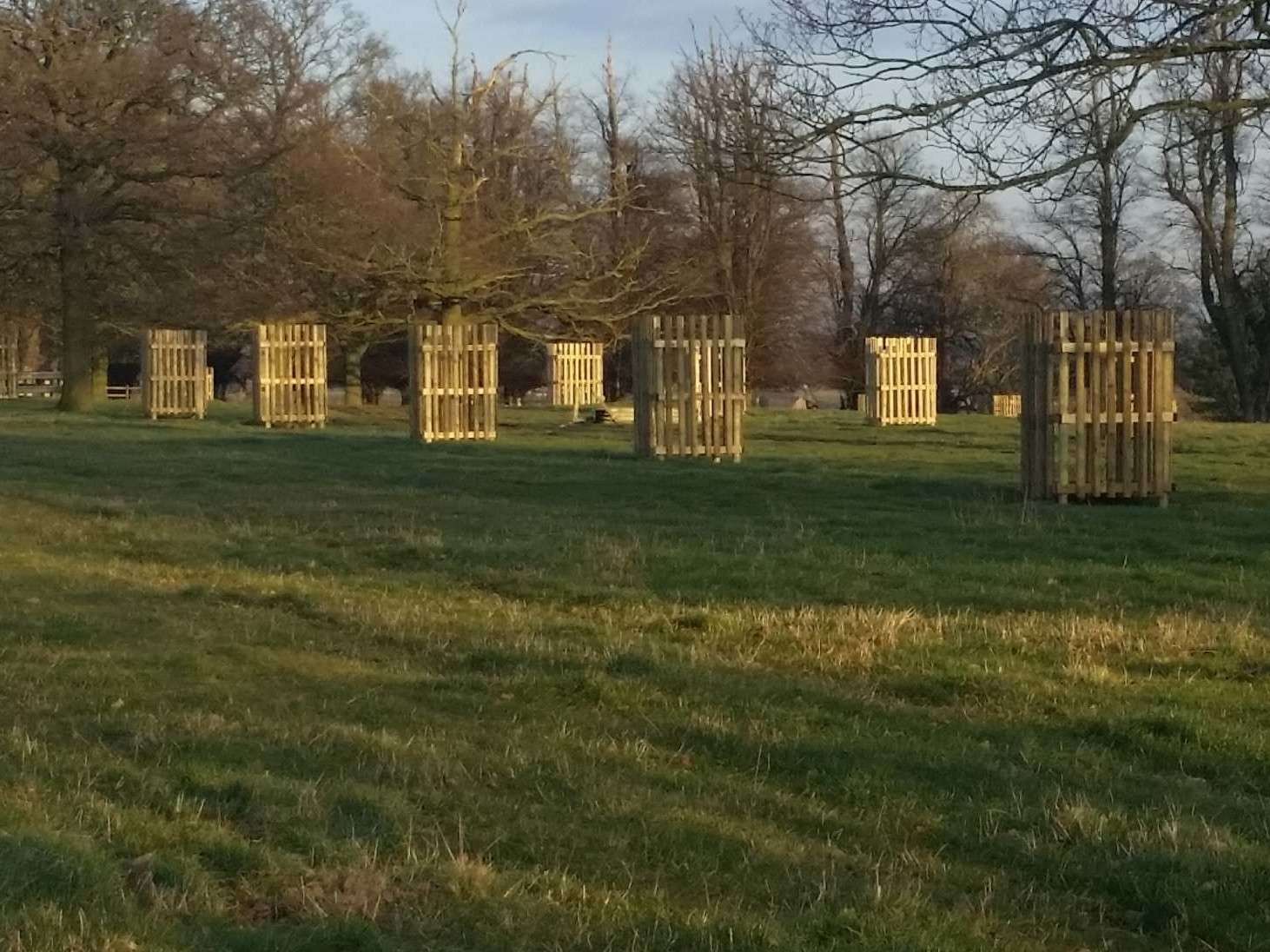 Anyone who has been around trees long enough has probably seen the damage caused by browsing and the risks this causes to valuable trees. Large tree guards are often required in parkland and woodland locations to protect against deer, horse and cattle and we can advise and install the most appropriate style for the situation.
Horse/Equestrian Fencing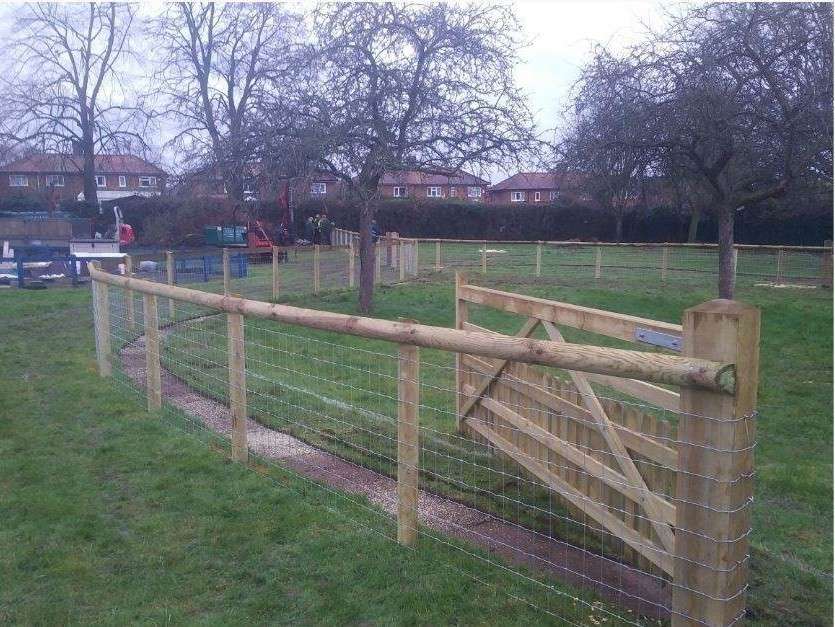 Our horse fences are specifically made for equestrian use: constructed of high quality materials with safety, strength and low maintenance as a priority. We offer a range of heights, for horses of all sizes and ages. Our team can help you choose the most appropriate design for your needs. Creosote treatment is often the choice of wood preservative for horse fencing as this helps to deter gnawing of the timber. Nicholsons also design and construct basic horse jumps set into fences for clients
Rabbit Fencing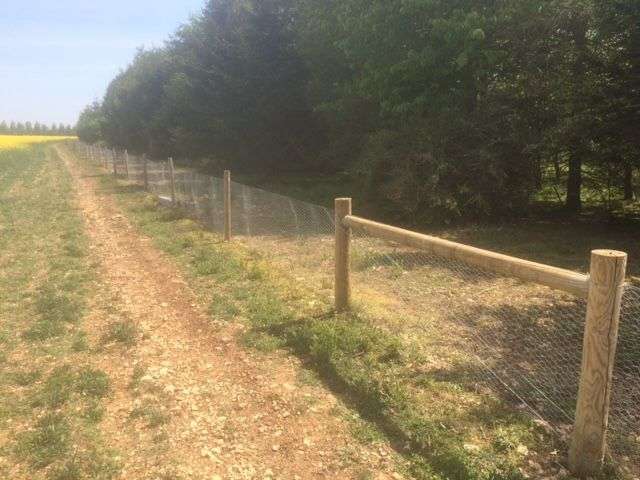 Rabbits can be a persistent problem to gardeners and landowners in many areas. We offer a range of rabbit fence styles to help secure your property and can advise and construct to meet your requirements. Often this needs to be incorporated with other fencing types such as Stock or Deer  – or even retrofitted to existing fencelines. For added protection we advise digging in the rabbit net and can provide this service.