Living Walls: Vertical Sustainability
By Will Beament
If you have spent time in any UK metropolitan area as of late, you may have noticed an increase in the appearance of vegetation being grown on the sides of buildings; the living wall. The concept of the living wall has been in the ether of the design-sphere for several decades; first conceived of in the early-mid 20th century and with the first successful wall being built in 1986, recently its popularity has surged due to a shift towards sustainable and environmentally aware design as well as the concept's aesthetic compatibility with the visions of many contemporary designers.
What are the benefits of a living wall, you might ask?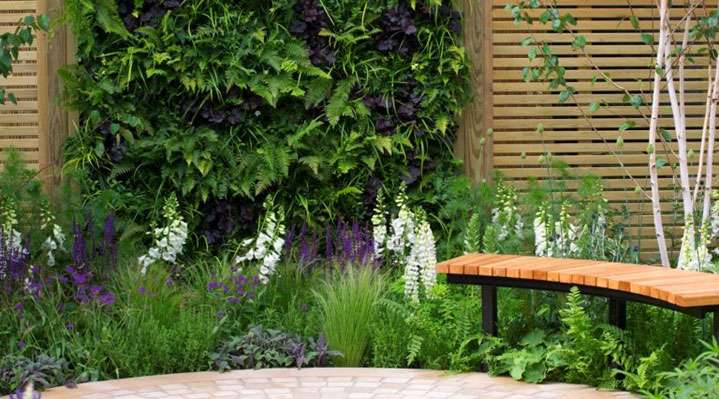 As highlighted, the environmentally beneficial qualities that come attached to the utilisation of a living wall, or indeed, most vegetation in any area (especially urban) are really quite many; considering also the fact that it also offers a niche design aesthetic, it is clear to see why their popularity is ever-increasing. From an environmental perspective, one should bear in mind that a living wall system in particular utilises a space where certain species otherwise wouldn't usually be able to sustain itself, therefore, installing a living wall will always provide potential as a net-benefit environmentally.
The first notable benefit is air quality improvement. Due to the prevalence of industry and vehicles running on fossil fuels, there is an unfortunate abundance of fine particulates and heavy metals in our air – especially in urbanised areas that are more densely populated. By introducing vegetation like that found on living walls, it is suggested that air quality can be improved due to the ability of many plants to adhere these pollutants to their leaves and stems (and therefore sequester a portion of atmospheric pollutants). The importance of this is astronomical – the inhalation of certain fine air particulates is strongly linked to the development of life threatening illnesses such as lung disease – therefore, anything that helps decrease this terrible risk is surely one to be seriously considered.
The introduction of living walls is also extremely advantageous for ecology. Perhaps obvious, however, plants play an integral role for the majority of life on our planet – the introduction of more green infrastructure, therefore, has an overwhelmingly positive effect for wildlife by providing shelter and a potential food source. Depending on the type of system and species that one choses to implement, overall biodiversity can be greatly increased in an area by green infrastructure such as a living wall. Notably, this can have a positive effect on some of the UK's declining species such as house sparrows which often struggle in urban areas.
Living walls are also able to protect infrastructure from erosion such as that caused by heavy rainfall or wind. By simply adding a buffer or layer of protection between the elements and the wall, wind and rain damage are reduced to the point of being significantly less destructive to masonry and any other vulnerable surfaces – of course, this can potentially save a significant amount of money and resources in a long-term context.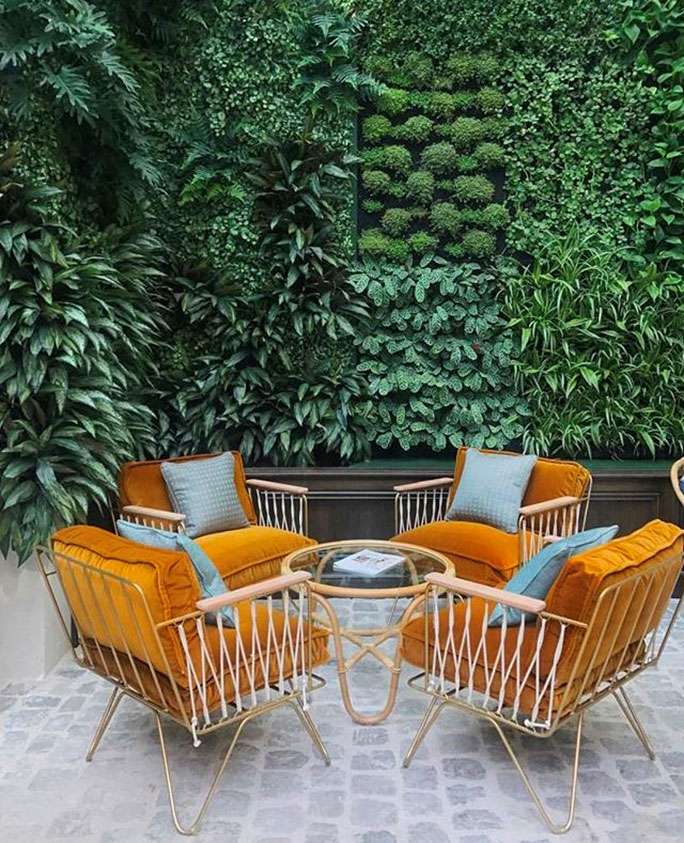 Moreover, these plants will aid in the mitigation of flooding and sitting of rainwater that often occurs in urban/heavily built-up areas with less permeable surfaces. Not only can flooding have costly and damaging consequences such as water damage, but it can also lead to the spreading of pollutants, therefore it is necessary to implement features that prevent this.
On the topic of reducing cost, depending on the size, type and location where one is implementing the wall, living walls have the capacity to save a sizeable portion of energy costs through its ability to insulate. They increase a building's ability to retain heat inside during the winter and provide shade and protection from heat during the summer months. Furthermore, this insulation can provide sound and noise reduction as well – making it an excellent choice in a property that is situated adjacent to a busy road, for example.
There are many specialists out there who supply and build for domestic projects as well as commercial so there is hope that these will increase in private spaces as well public ones. Here are a few examples of smaller-scale projects that you could re-create in your garden:
https://www.idealhome.co.uk/garden/garden-advice/create-a-living-wall-in-your-garden-31165
https://www.gardeningetc.com/us/advice/living-wall
https://i.pinimg.com/736x/96/f5/17/96f517d1ec06206a93038a62aa3f384f.jpg