2017 Kenya blog: Day 3
Alarms started buzzing at 6.30am and everyone was eager and excited as today would be the day the building really started to take shape! Also the breakfasts were pretty wicked from our favourite cooks Johnson and Dorothy, so there was no hanging around sleeping.
To our surprise Mr Godfrey, one of the Kenyan builders, was ready and waiting when we arrived on site. Kenyan time had clearly become more precise now that team leader Mike was setting the early start standards! Off we went mixing up some cement Kenyan style (by hand) so that Mr Godfrey could begin the laying of the foundation blocks. He enjoyed the fact that Jack had learned what water was in Swahili…. MAJI!!! Giving a little chuckle every time someone shouted for MAJI!!! To be added to the mix.
Everyone had a go at laying some blocks and pointing up and by the end of the day we were 3 courses up and out of the ground. The blockwork was complete!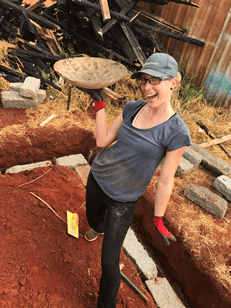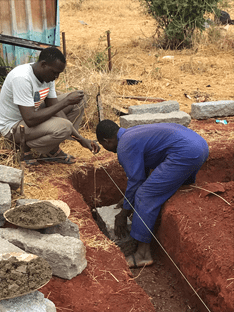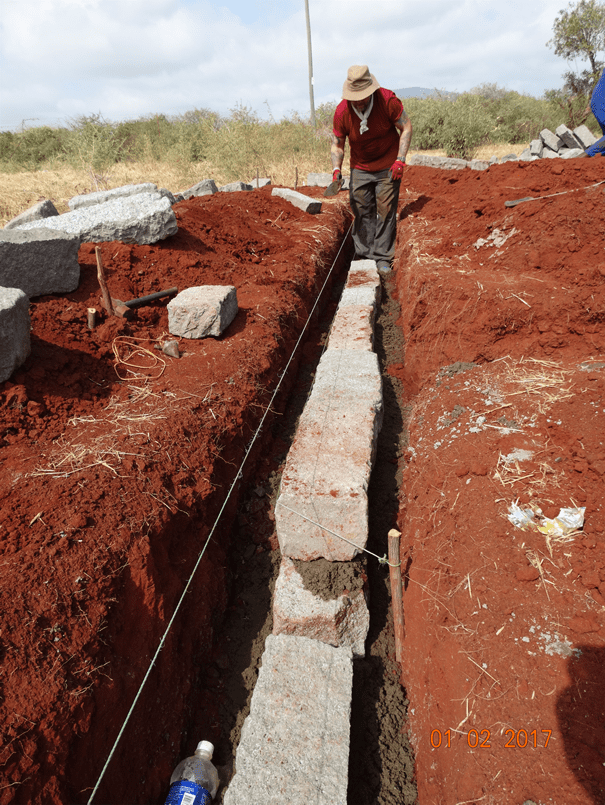 In the afternoon, Charlie, Annie and Ruby jumped in a tuk tuk (Kenyan taxi/ a moped with back seats and a roof) to go into town with George, to get the team some stocks of fresh water and see what the town had to offer. They also visited the Rafiki offices to check some paperwork and meet the team. The general opinion of the town…. Busy!!!
Rachel also took her first two English classes at the School… you must read tomorrows blog entry for that exciting story and photos!
Written by Jack Horwood—Nicholsons Landscapes Team
P.S I Love Kenya ❤