JOB VACANCIES
Want to become a part of the Nicholsons family? Have a look at our job vacancies below…
Job Vacancies
Nicholsons is a long-established and developing company with three successful divisions; Forestry, Landscaping, and Retail. Continued growth and new opportunities mean that Nicholsons is regularly seeking fresh recruits to join the workforce. At present we have the following vacancies – see below. If you would like to apply, please email your cv to Rachel Verdon: rachel@nicholsonsgb.com
At Nicholsons we are proud of our team – why not join us?
SENIOR SALES ASSISTANT
Location: North Aston, Oxfordshire, UK
We are looking for a full-time skilled plants sales person who would be happy to work as part of a team here at Nicholsons as a Senior Sales Assistant.  For this role you would need proven horticultural experience, ie RHS Level 2, to enable you to talk to customers in a knowledgeable and friendly manner about plant options for their current needs and to sell our fantastic range of plants in the plant centre. You would be responsible for maintaining stock, following good horticultural practice, and keeping sales and growing areas clean and tidy. A love of sales and people are essential and the successful applicant should have a commercial outlook and an eye for detail and presentation.  The work may be physical and is mainly outdoors in all weathers.
This is a full-time role for five days per week (40 hours) and would include Saturdays (8.00am to 5.00pm).  Uniform provided.  A full driving licence is necessary due to our remote location.  Benefits include: pension, 29 days holiday (including Bank holidays), access to holiday cabins, free fitness sessions and gardening club. Wage depending on experience.
SKILLED HARD LANDSCAPERS
Location: North Aston, Oxfordshire, UK
We are looking for skilled hard landscapers to join our successful teams building some of the most beautiful, and highly prestigious gardens in Oxfordshire and the surrounding counties.
The positions require candidates with proven experience in all aspects of landscaping as well as being highly motivated individuals.   Key skills include:
·         a good knowledge of working with a range of materials with a desire to keep learning
·         ability to read and interpret scale drawings
·         keeping a commercial overview at all stages of each build.
Other key requirements include dedication to producing exceptional results, maintaining a high standard of professionalism at all times and to work hard, energetically and effectively. A polite manner is also required for dealing with customers and work colleagues.  A full UK Driving Licence is necessary.
Post holders must be physically fit as the role regularly requires physical work, and must be comfortable working outside in all conditions. This position is full time, Monday to Friday 7.30 am to 4.30 pm.  We will offer a generous salary dependent on experience, along with our other benefits which include full PPE including boot allowance, company branded clothing, appropriate training and relevant tickets, pension scheme, 21 days holiday pay rising to 26 days after 2 years both plus Bank Holidays, access to company holiday cabins.
There is the opportunity to progress to Team Leader with this position once the necessary skills have been demonstrated.
APPRENTICE – SOFT LANDSCAPER
Location: North Aston, Oxfordshire, UK
Do you have an interest to learn more about horticulture and want to work outdoors in all weathers creating some of Oxfordshire's most beautiful gardens?
At Nicholsons we are looking to take on one apprentice this summer in our Soft Landscapes team with the aim of helping them achieve an Intermediate Apprenticeship in Horticulture.  Over the course of between 15-18 months the successful applicant would gain skills through hands on experience and college-based learning at Abingdon and Witney College.  Following successful completion, there may be the prospect of full- time employment.
The role would suit an enthusiastic individual who can communicate well, enjoys physical work and is a team player.  The position would be 7.30am – 4.30pm Monday to Thursday (32 hour week) and applicants would need to be able to get to our site in North Aston for work and to Abingdon and Witney College for course days.
Benefits would include 21 days holiday plus bank holidays pro-rata based on a 40 hour week, necessary uniform, PPE, access to company holiday cabins in Wales and Scotland, staff discounts and free Garden Club '57 membership.
Please review our GDPR policy for job applicants.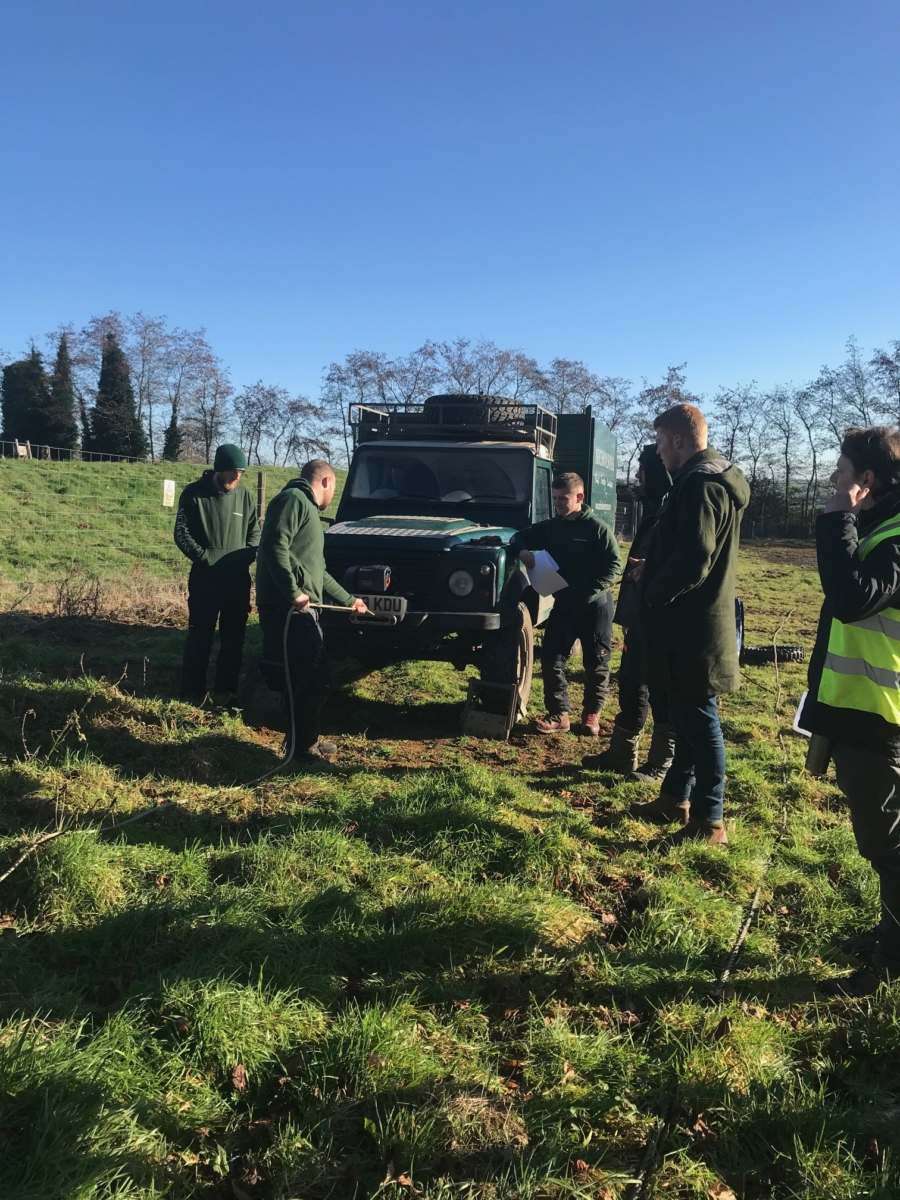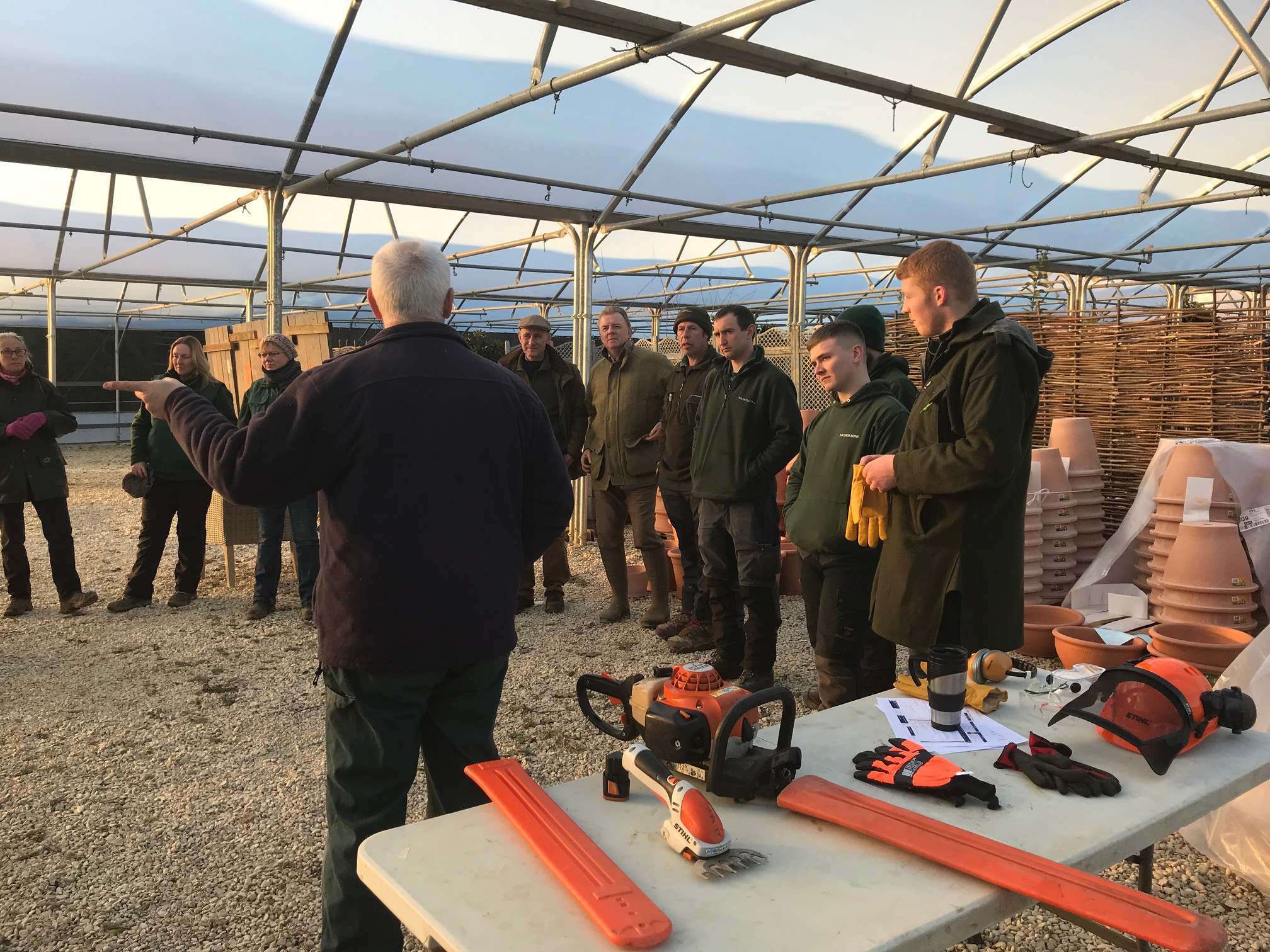 Staff Training – Jan 2019