Caring for Grasslands
By George Griffiths
Shifting focus from the woodland in my last blog to grassland; another incredibly important habitat. Grasslands come in all shapes and sizes and can be one of the most biodiverse habitats in the UK. Unfortunately, the number of quality grassland habitats has diminished greatly in the last 40 years, with some 97% lowland meadows in the UK having been lost. The large reduction in grassland habitats makes it vitally important to manage and restore them.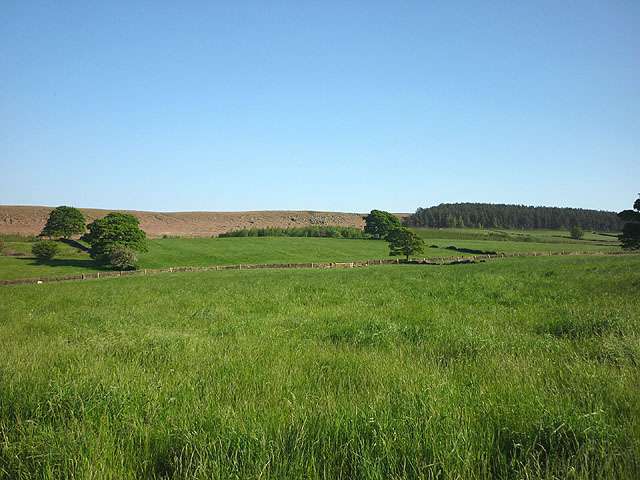 There are many types of grassland, but here I would like to focus on calcareous, nutrient poor grassland that can support over 35 species per square metre and where herbs dominate grass species. A couple of grass species that can be readily found in calcareous grasslands are Upright Brome – Bromus eretus – and Tor Grass – Brachypodium pinnatum. The latter creates tight clumps that are unpalatable to cows and horses if not grazed regularly enough and herbs will struggle to penetrate it. One species of grass to look out for is Quaking-grass – Briza media – because they are less likely to outcompete their herby neighbours and indicate a well-managed sward (expanse of land covered with grass).
To increase the diversity of plant species in the sward, Yellow Rattle – Rhinanthus minor – can be used to break up a thick sward of grass and expose areas within it for less vigorous, delicate species to take hold.  Green haying is a way of importing wildflower seed, including yellow rattle, into your grassland. An early hay crop is taken off a nearby species-rich grassland (a donation site) and the cuttings are then spread on the field you intend to improve for biodiversity. It is vital that there is at least 40% bare earth in the field to allow any seeds that fall out of the hay to get to the ground, allowing them to germinate.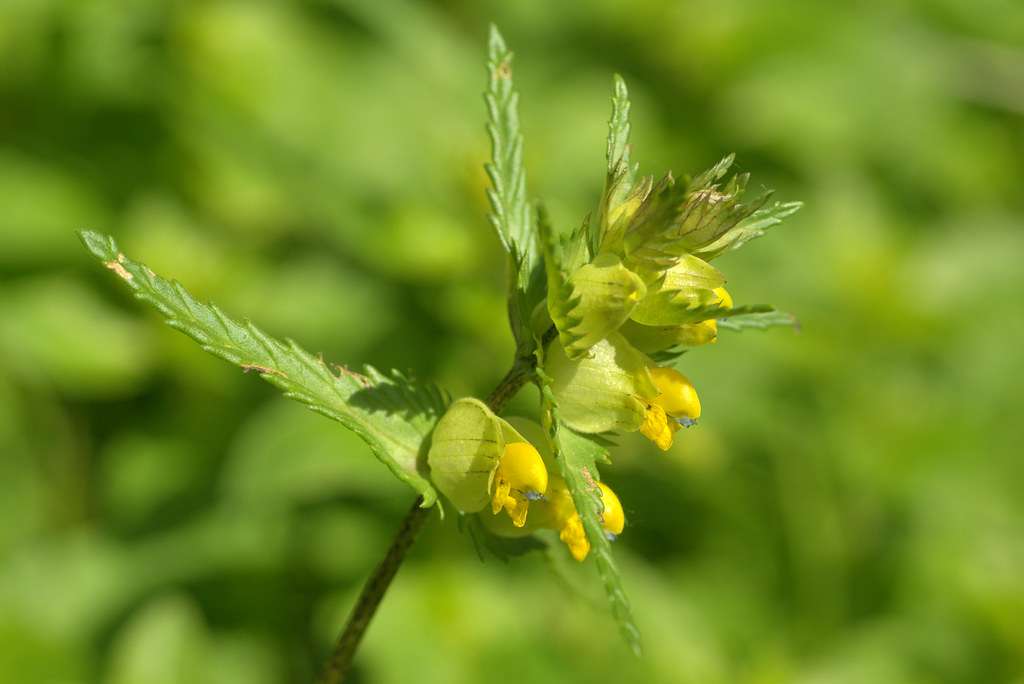 Grazing grasslands instead of cutting
Though cutting and removing material is recommended for nutrient poor grassland, by removing the built-up thatch (which inhibits the growth of herbaceous species and reduces unwanted nutrients), you are also removing a valuable seed and food source. Cutting also creates a dramatic change to a habitat in a very short space of time, removing cover for small mammals and invertebrates within a few hours.
Grazing has huge benefits for both the flora and fauna species that can be found in a grassland. The grazing must be carried out at the correct time of year so as not to graze off important species, such as orchids and vetches. If grazing is carried out at the correct time, unwanted nutrients and thatch will be removed over a longer time period, allowing fauna to find new places to shelter. By not removing the seed from the site, you will be promoting the seed bed as well as allowing more fragile plants to grow that would usually be out-competed by grasses.
You should also assess what livestock are used to graze specific sites. Cattle graze differently from sheep and horses, creating different sward heights that will benefit a variety of plants and invertebrates. Care should also be taken to not allow a grassland to be over grazed; with pouching and compaction becoming a problem, with increased run off and damage to the soil.
Managing rare species – Meadow Clary
I managed a SSSI (Site of Special Scientific Interest) Calcareous Grassland, where the notable species is Meadow Clary – Salvia pratensis. This beautifully tall perennial, purple flowered plant, grows naturally on only 21 sites across the UK, while in France it can be found growing readily along road verges. In the UK, the specific grassland habitat has been lost due to the intensification of farming, and it is also thought that this plant is at its most northern point of habitation. It was introduced to our green and pleasant land by the Romans, possibly brought in unknowingly. This plant can be found in the Oxfordshire countryside along old Roman roads in several places, most notably on Stonesfield Common where it is managed very successfully by the Wychwood Project.
Meadow Clary – Salvia Pratensis – grows very well on calcareous soils (Alkaline based soil). It generally flowers between June and July, then produces seeds in August that are about the same size as a mustard seed. The seed, although big, struggles to penetrate through dense thatches of grass, so having areas of bare ground within a few metres of a plant is paramount for it to set seed successfully. Once the seed has germinated, it will take another couple of years before it flowers. With plants living up to 15 or even 20 years, it may look like you have a thriving population, but it is essential to check that you have seedlings and juvenile plants to replace older plants. Several sites have seemingly lost Meadow Clary overnight, where mature plants have failed to produce viable seed and there have been no juvenile plants coming through.
Grazing is a good management practice for these sites; however, timing is everything. The grassland can be grazed heavily over winter months to reduce the build-up of excessive thatch. Throughout winter, the plant is in a dormant stage and can be found growing low to the ground in the form of a rosette. If cattle are used, this will also open the soil with some light pouching. Once spring arrives, stock should be taken off to allow spring plants to flourish. Once the flowering period is over and it has been observed that the Salvia plants have set seed (usually around August), cattle can be reintroduced to the site where they will knock seeds out of the plants and tramp them into the bare ground they have created, giving them the greatest chance to germinate.
I hope some of these ideas will help with the management of grasslands for wildlife – if you require more hands-on advice for your grassland, please get in touch with our Forestry team on 01869 340342 (option 3), or email forestry@nicholsonsgb.com.