WOODLAND MANAGEMENT
Nicholsons can prepare woodland management plans, advise on best practice, and implement management works which adhere to the UK Forestry Standard.
Woodland Management
Woodland management is essential in both the establishment and continuing development of healthy, productive woodlands. Correctly undertaken, management will secure the desired environmental benefits, as well as timber potential. Woodland management should be considered from the day a wood is planted.
Beyond timber, management can help woodlands recover or increase their biodiversity interest, protect and secure archaeological features in woodlands, improve landscapes & water quality, sequester carbon, and increase the enjoyment of the woodland for recreational and sporting activities.
Our ethos is supportive and professional and we believe that this is demonstrated in all the work that we do.
Woodland Management Plans
Woodland Management Plans enable the creation of long term woodland work programmes, giving good opportunity to maximise a client's objectives. Nicholsons are able to prepare plans for small and large woodland holdings, and secure grant aid to support this process where appropriate.
Typically an initial meeting is held with an owner to assess possible long term vision and objectives. Following this initial meeting, a key part of the work involves a detailed woodland survey and subsequent compilation of compartment stocking descriptions, together with possible suitable prescriptions or options to discuss later with the client. Initial survey work  helps identify any potential risks to the woodland and  future  restocking needs
The Woodland Management Plan forms the point of reference for a client's woodlands. It draws together all the pertinent details relevant to the woodlands, with the resulting recommendations for action covering a 20 year+ period. It is a dynamic planning document, which our clients value. Supported by our high-quality GIS mapping, we are able to present complex proposals beautifully and to plan work phasing and budget planning well into the future.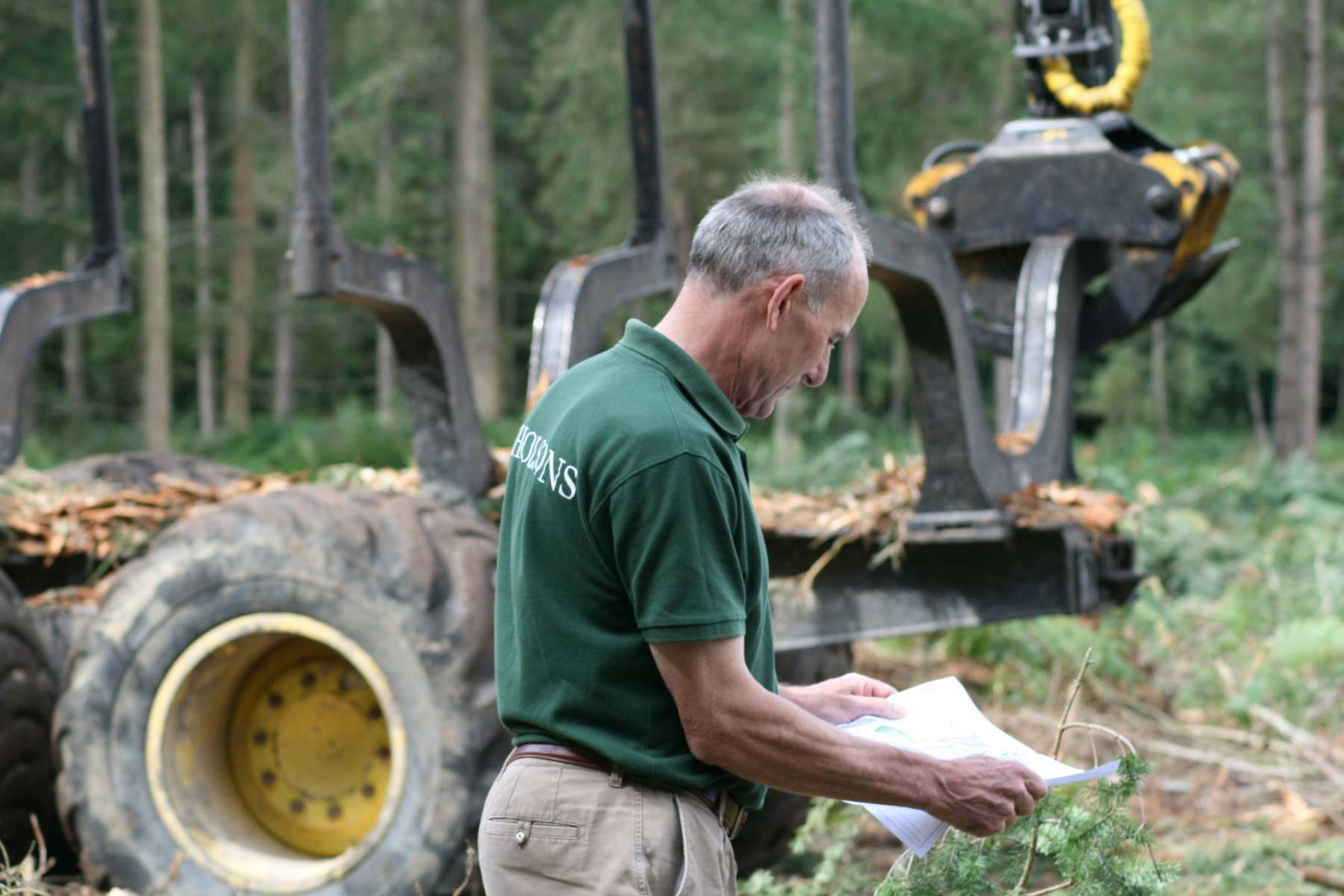 Woodland Management Plans are now essential for those clients wishing to secure woodland grant aid or take advantage of the Renewable Heat Incentive. Nicholsons can give advice regarding sustainable wood production and production forecasts that are usually required when considering biomass heating systems. We have experience in the extraction, stacking and air drying of chip-wood for use in biomass boilers.
Nicholsons' Forestry team have recently undertaken management of Wicken Wood, located near Buckingham. The woodland had become overgrown and badly squirrel damaged and the ash trees present throughout the woodland have been infected with Ash Dieback. The work to be undertaken will bring huge ecological benefits by enhancing habitats for a wide range of plants and animals.
The planting of 16,000 Native Broad-leaved trees shall further enhance and diversify the environment. Sequestration of Carbon is so crucial today and, by the age of 10 years, these trees will have each absorbed around 4kg of Carbon from the atmosphere.
This video explains the work that Nicholsons are undertaking, and the benefits that it brings the woodland area.
Grants
Nicholsons are able to assist in identifying appropriate schemes that may be available to clients.  We can undertake the whole grant application process, taking on the  work necessary to obtain grant aid and subsequent compliance
Woodland Management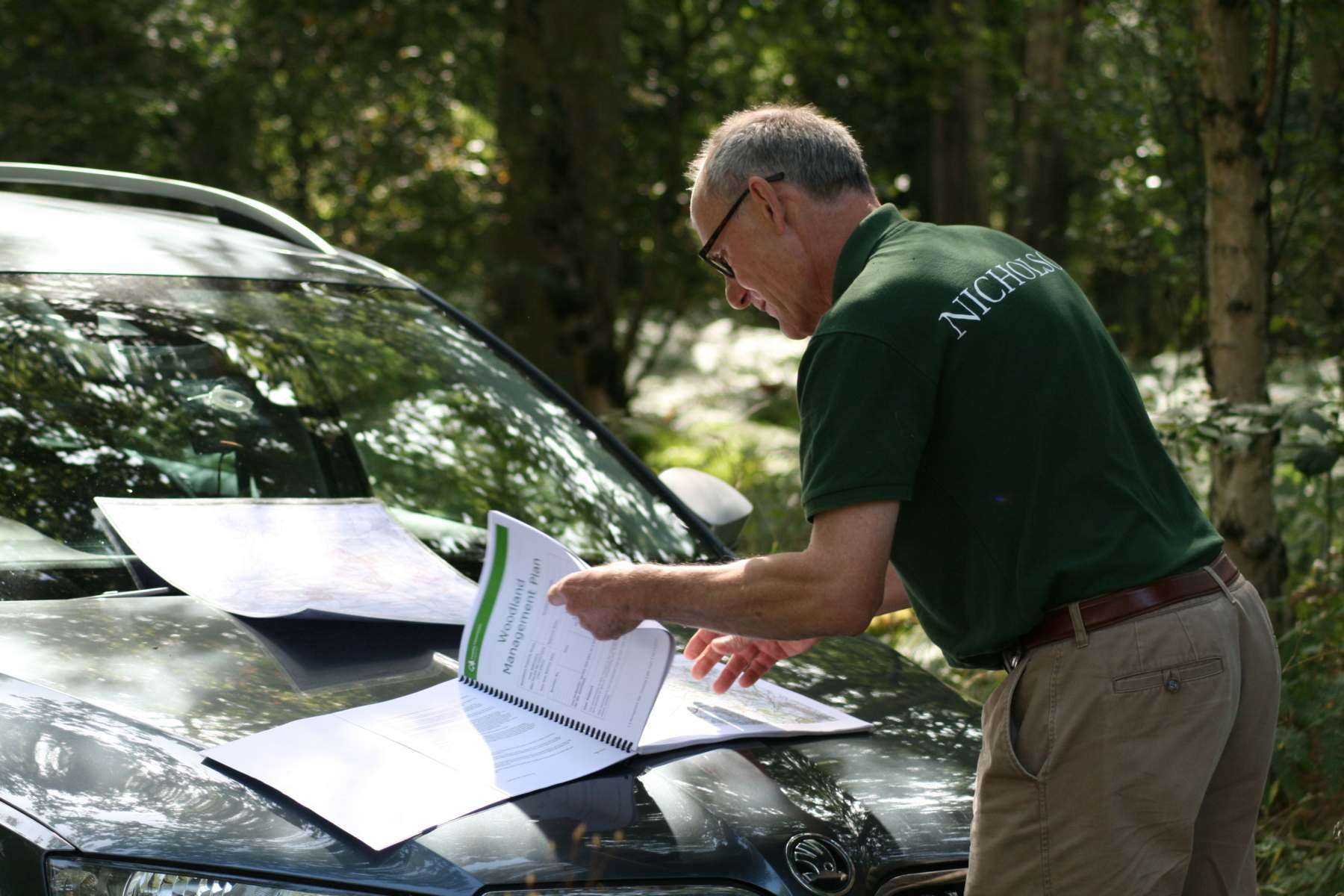 This grant is available to owners of woodlands that are 3 hectares or greater in size, who do not already have a plan in place which meets the UK Forestry Standard. The grant provides a minimum payment of £1000 for a 3+ hectare scheme, with rates of £20 per hectare for larger schemes up to 100 hectares, and £10 thereafter. It supports the preparation of a UK Forestry Standard compliant plan, and once approved will provide 10 years of felling approvals as well as access to other eligible grant support.
Woodland Tree Health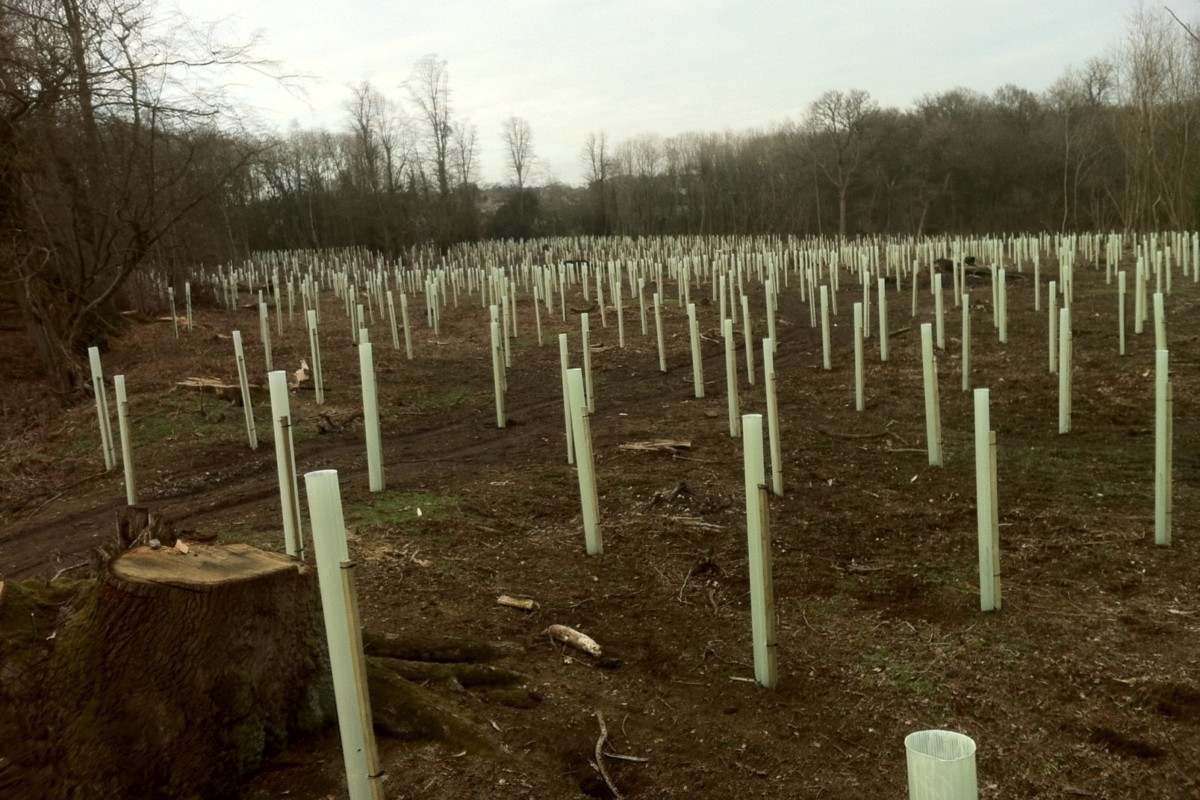 A very specific grant to support owners restocking woodland areas if their site has been confirmed with Phytopthora ramoram on Larch or for Ash Dieback. Capital items such as tree planting, fencing and gates are all supported to secure the replanting of affected areas. Grant is paid on a schedule of rates similar to that used in Woodland Creation, though with a reduced maximum eligible rate per hectare.
HS2 Woodland Fund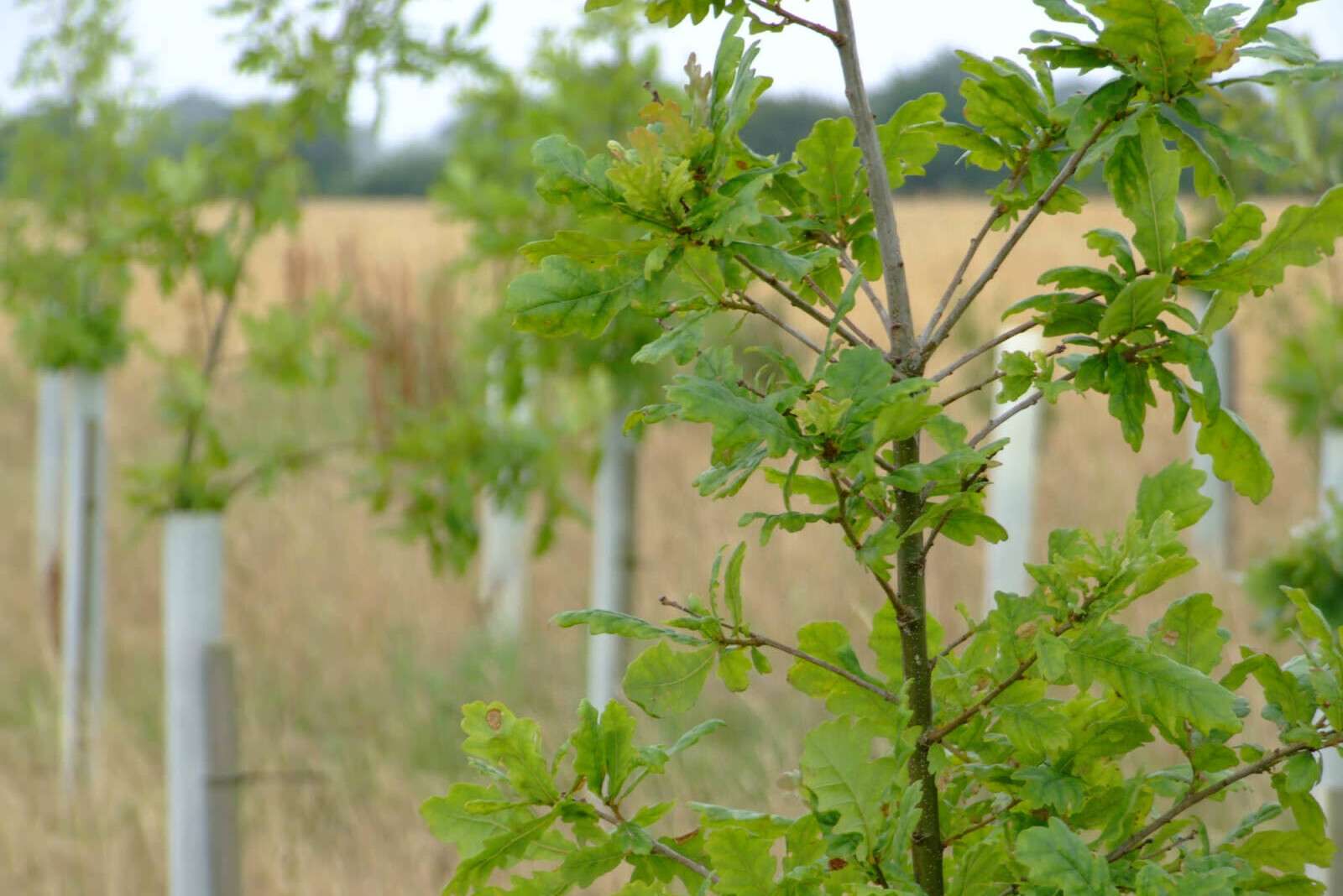 The Forestry Commission is very keen to encourage tree planting and already have a very good Woodland Creation Grant. In addition to this HS2 Woodland Fund is an option to consider.  To date, we have found it very useful to support the restoration of existing plantations on ancient woodland sites.  The creation of new native woodland is a possible option to consider but unfortunately cannot apply where land to be planted is in any form of Stewardship Agreement at the time of application. The fund is open to landowners within 25 miles of the HS2 Phase One route from London to the West Midlands.
Woodland Creation Fund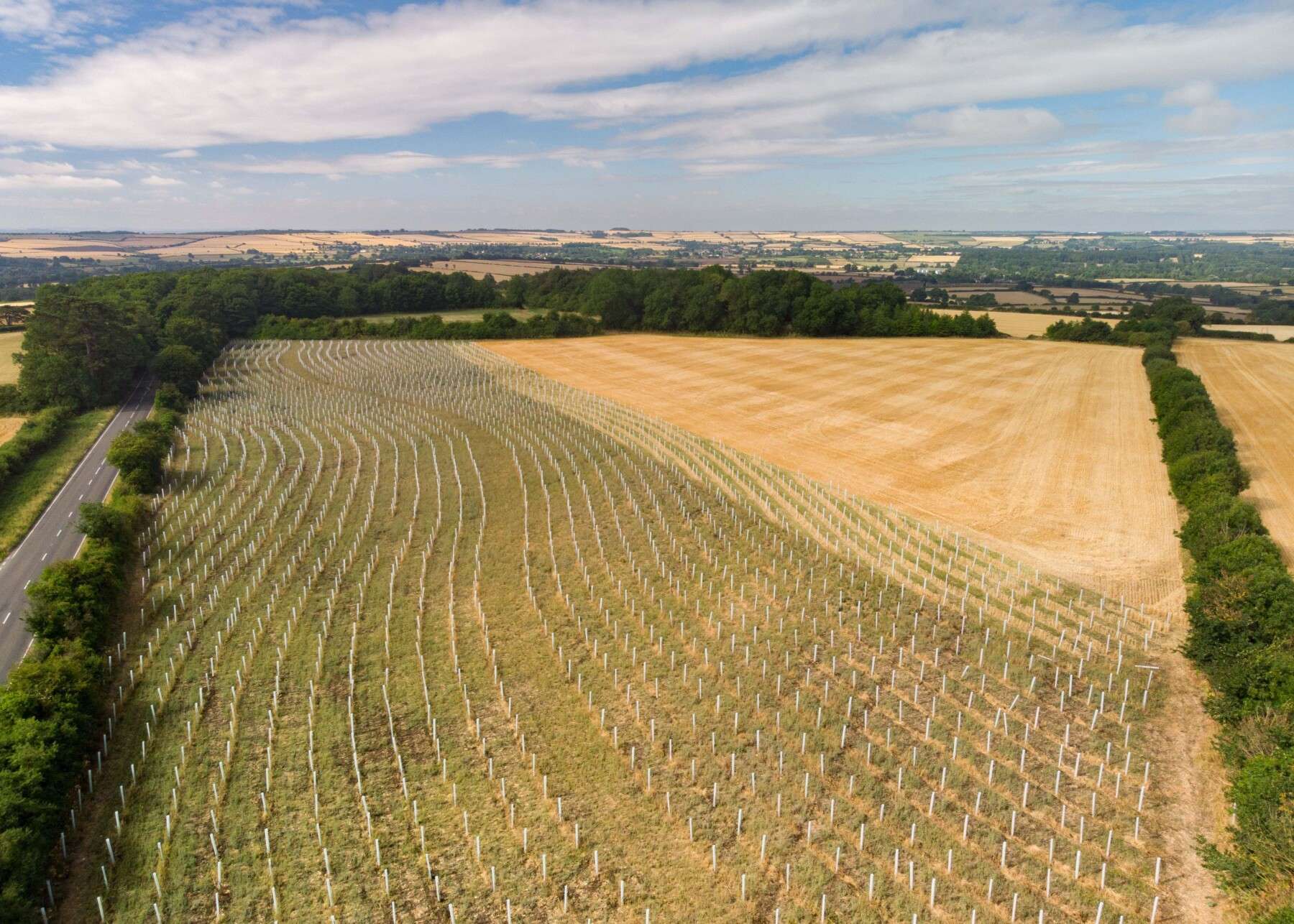 Applications for this grant will be scored against new Government priorities for biodiversity (buffering and connecting woodland areas) and water (quality and flood alleviation). The grant appears to remain accessible to most, but owners need note that the likely minimum threshold for planting will be 3 hectares. In some circumstances, a minimum of 1 hectare would be acceptable.
The maximum level of grant support is £6800 per hectare, based payment made on a schedule of possible operations including fencing where appropriate. Successful applicants can also request a 10-year grant payment to support the maintenance of fencing, guards and plants. This is set at £200 per hectare per year.
Countryside Stewardship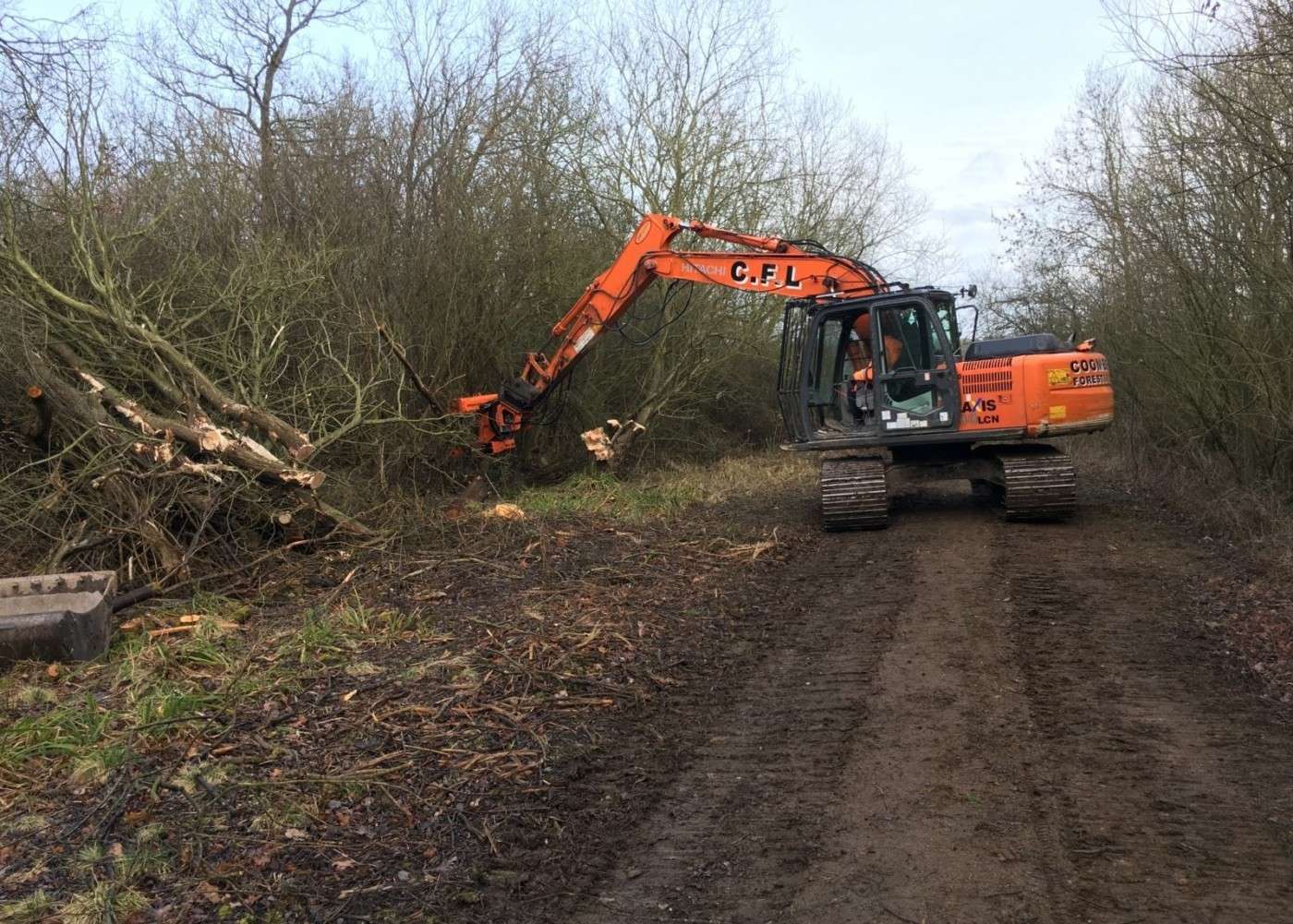 It is possible to apply for grant aid towards woodland management operations using a grant administered by the  Rural Payments Agency. The grant is targeted and only woodlands covered by a Woodland Management Plan can be considered for approval.
The requirements of the scheme are fairly onerous. As such we feel that the grant is generally inappropriate for woodland estates under say 100 hectares. Annual payments towards management operations are paid at the rate of £20 per hectare per year.
It is usual to that specific target requirements  are met over the five year period a scheme runs including deer control, squirrel control, ride management, deadwood  and thinning
How can our forestry team help?
Our expert forestry team offer a wide range of services and would be happy to discuss how they can best support you.
"Thank you all for such a rare and appreciated quality of service. We will have no hesitation in recommending you to our friends."
Mrs Borrough
Nicholsons is accredited by the following official organisations:
Approved contractors of the Safe-contractor scheme, Nicholsons are also accredited with CHAS and Arboricultural Association. The Company recently won an award as Cherwell Established Business of the Year 2019, as well as Oxfordshire Large Business of the Year awards 2019.