FORESTRY
Nicholsons offer a range of forestry services including a complete woodland and tree management service, providing straightforward but bespoke support to landowners in the areas of woodland management, arboriculture and tree surgery.
We focus on delivering a service that meets all client objectives.
Forestry Services
For many years, Nicholsons' core business has been our forestry services including planting, establishment and aftercare of new woodlands. From initial site checks and planning through to design, planting and aftercare, this is a principal area of our expertise.
We have a range of qualified teams to complete different operations. Please see below for more details on different services.
Our ethos is supportive and professional and we believe that this is demonstrated in all the work that we do.
Our company ambition is clear – to work towards Net Zero, offering Plants, Forestry and Landscapes with a core focus on plant health and sustainability.
Woodland Management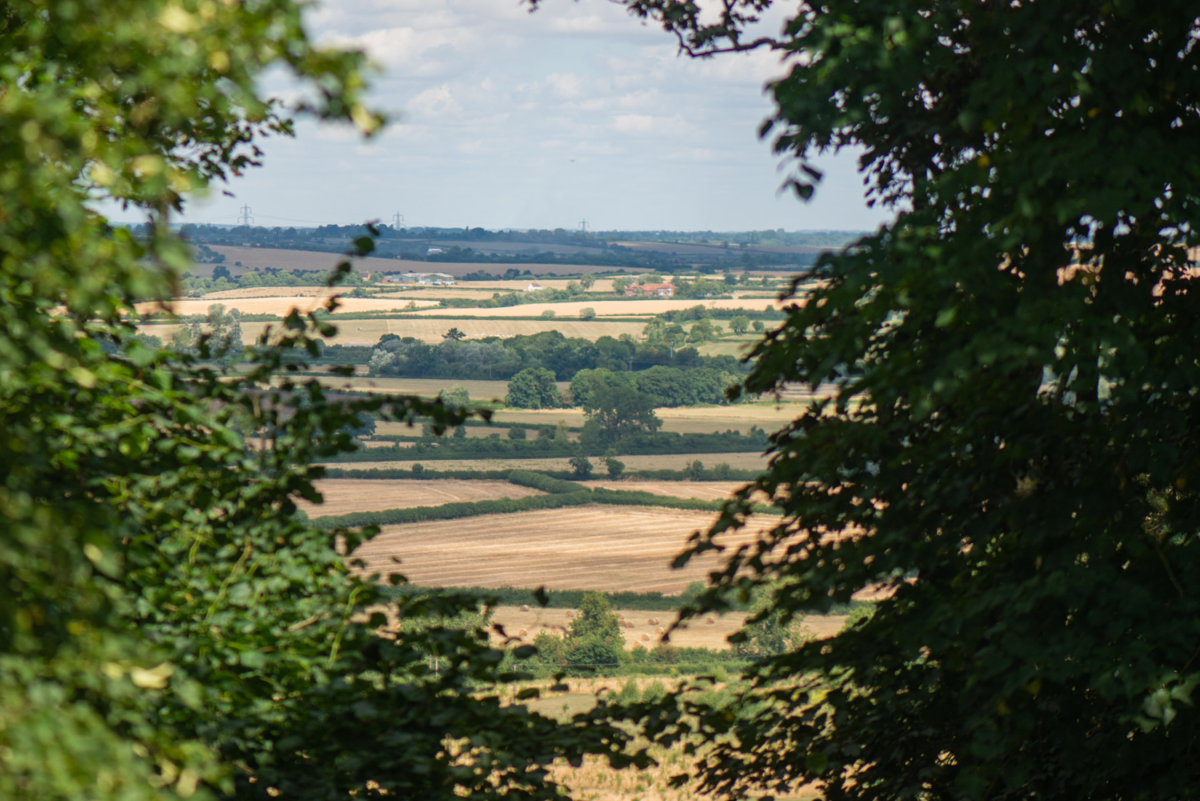 Our team of professional foresters are passionate about supporting landowners to develop and manage their woodlands. We focus on working with clients to create plans for sustainable management operations that will develop over time by responding to the current climate and biosecurity challenges with a drive to future-proof our schemes.
Our capabilities include:
Woodland management plans
Deer management plans
Budget forecasts
All operational planning
Felling licences
Grant applications
Tree Planting and Establishment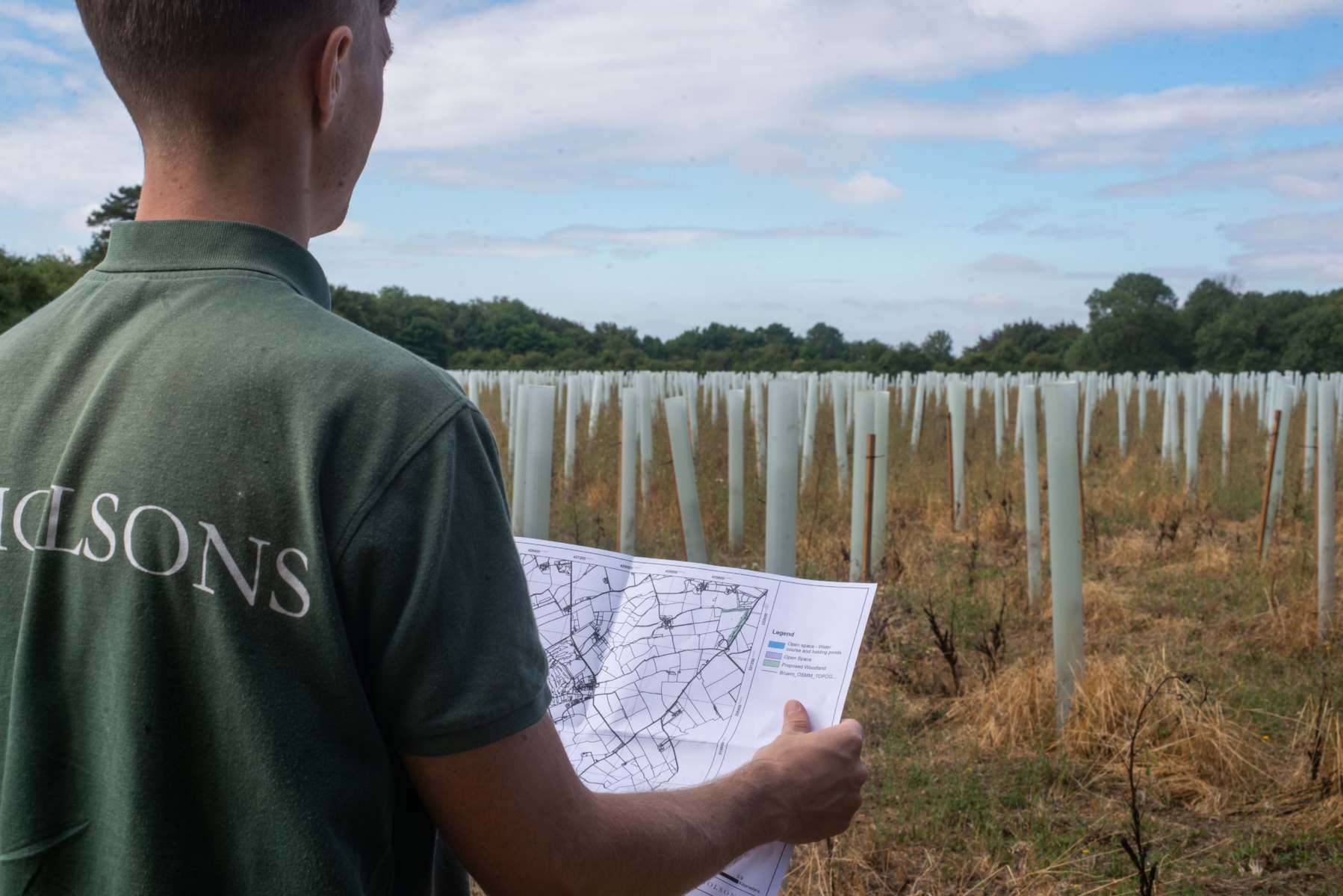 Nicholsons work with clients on location, design, species selection and protection requirements, as well as planning full aftercare and maintenance programmes of all planting schemes. Our trained forestry teams are equally capable of handling mature as well as small bare-rooted planting stock.
Our capabilities include:
Woodland creation
Restocking sites in forests
Hedgerows
Parklands & avenues
Shelterbelts
Arboreta
Project-specific planting
Industrial landscapes
Fencing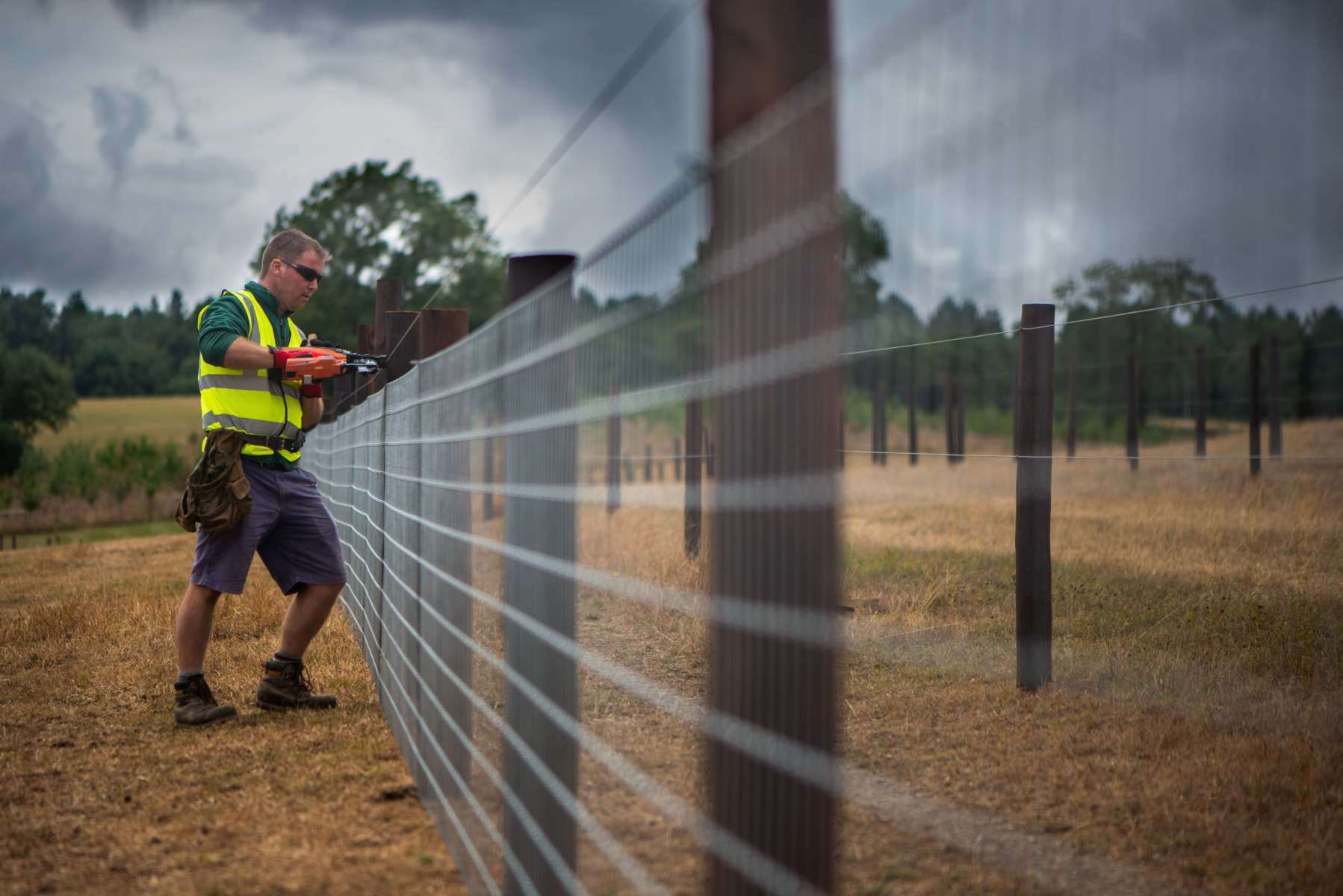 We advise and design the most appropriate fencing specification to meet current and future needs of landowners. Our product specifications ensure longevity of the materials chosen. Our experienced team provide a full installation and maintenance service. Working with our purpose built, low-impact machines; projects can be effectively achieved in the most demanding of terrains.
Our capabilities include:
Stock netting
Rabbit fencing
Deer fencing
Estate railing
Cleft chestnut
Domestic fencing
Surveying
Nicholsons conduct tree safety surveys for landowners, BS5837 surveys for development sites and potential management schemes. Our surveyors are fully qualified and produce detailed surveys; including recommendations to enable effective management of trees.
Our capabilities include:
Tree Safety Surveys for:
Roads and pathways
Properties
Public spaces
Individual tree reports
BS5837 – Surveys for construction sites:
Arboricultural impact assessment
Arboricultural method statement
Site monitoring
Arboriculture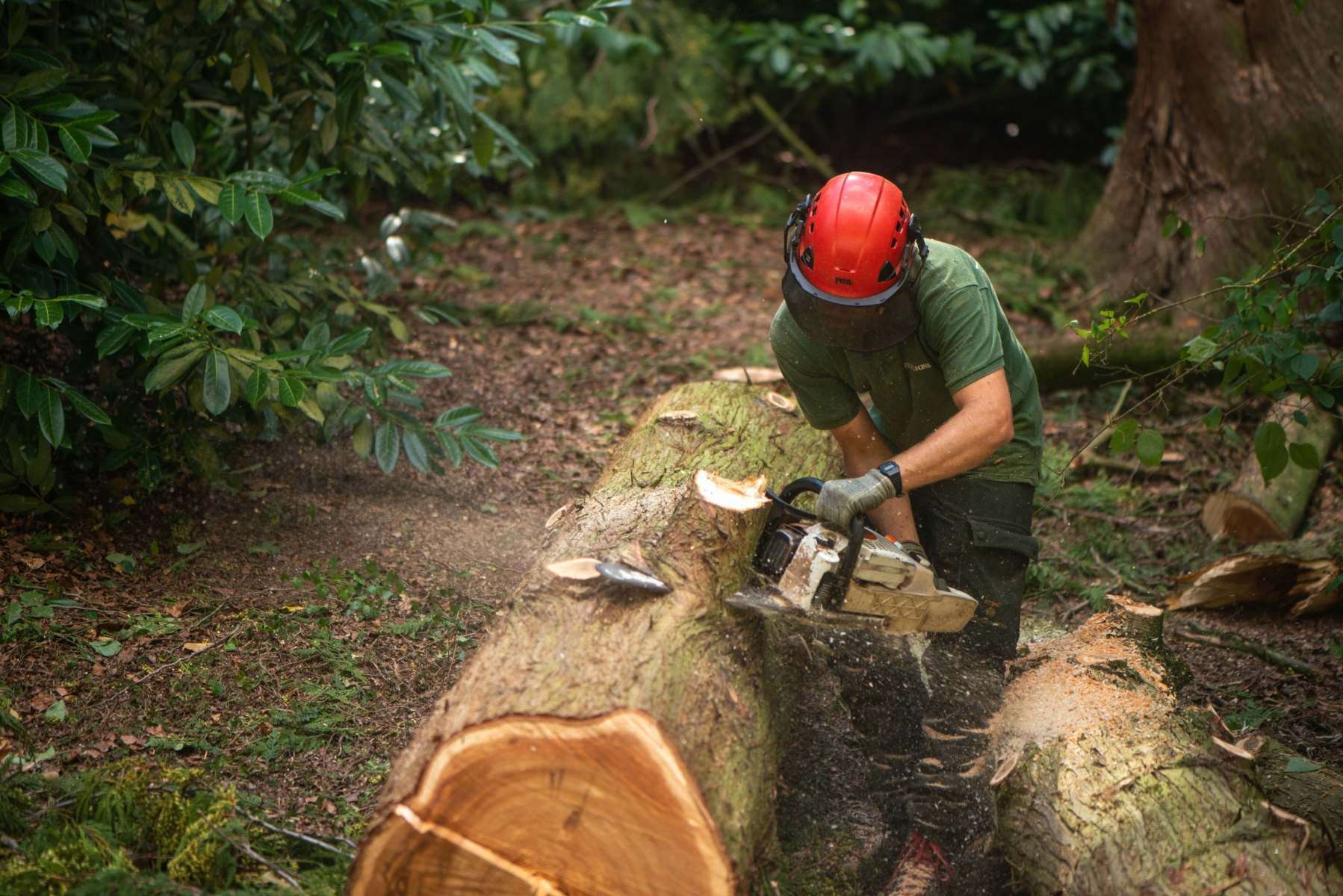 We provide clients with highly qualified and equipped teams to undertake all major aspects of arboricultural operations and management. All tree works carried out to a British Standard BS3998 and conducted in accordance with the Working at Height Regulations 2005 and practices detailed in the HSE document AFAG 401. We can manage all Felling License applications on your behalf.
Our capabilities include:
Felling operations
Controlled whole tree dismantle operations
Stump grinding operations
Crown reductions/reshaping
Selective pruning
Harvesting and Marketing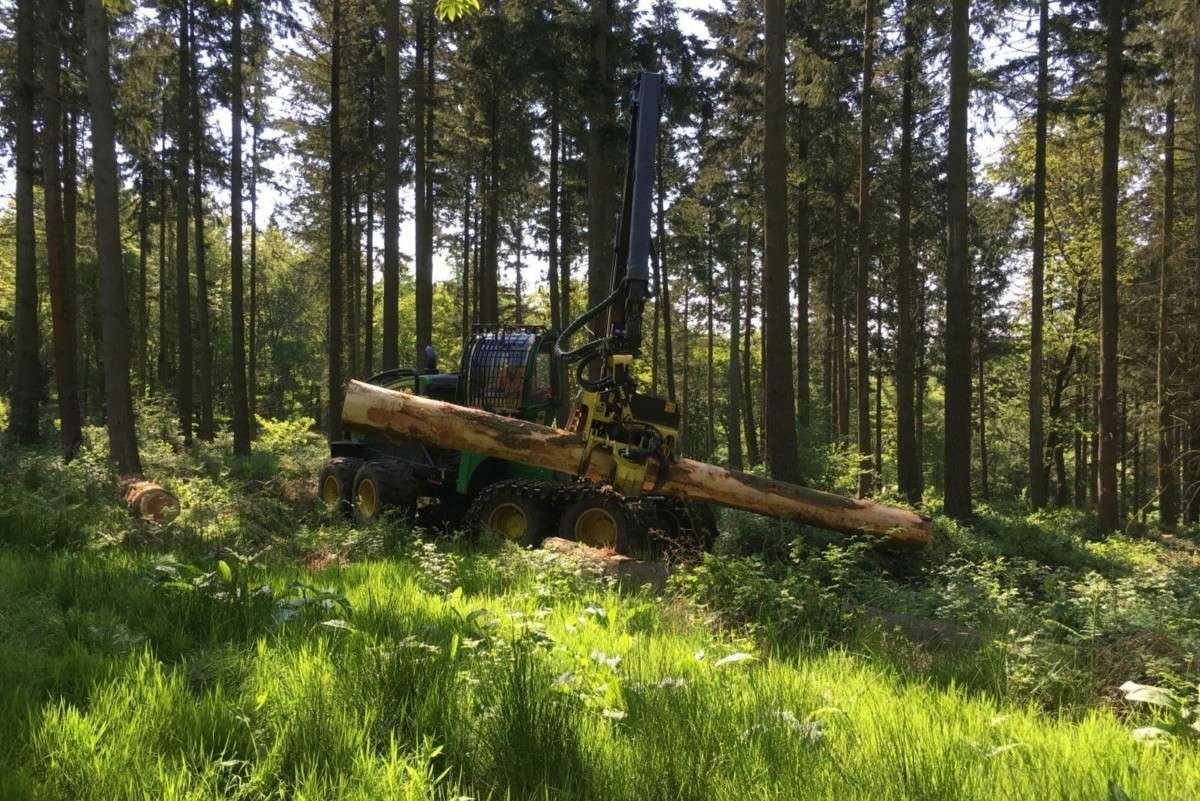 Our experienced teams work to maximise revenue and silvicultural benefits from forest operations using modern equipment and best practice.
We sell timber, both standing and at roadside, for and on behalf of the client. We manage the operation from start to finish, ensuring optimal yield, quality of workmanship, protection of ecosystems and Health & Safety compliance.
"Thank you all for such a rare and appreciated quality of service. We will have no hesitation in recommending you to our friends."
"I wanted to thank you directly for your own diligent, informative & careful input. It's been great working with you , the more so in such tricky conditions & I would not hesitate to recommend your services particularly with people like me whose knowledge is limited………..it was also fun to do what we wanted without the tedium  of a 'scheme' !!

Appreciated & I hope we get to work on something again someday."
How can our forestry team help?
Our expert forestry team offer a wide range of services and would be happy to discuss how they can best support you.
Fill out the form below to start your enquiry. Or give us a call on 01869 340342
"Thank you all for such a rare and appreciated quality of service. We will have no hesitation in recommending you to our friends."
Mrs Borrough
Nicholsons is accredited by the following official organisations:
Approved contractors of the Safe-contractor scheme, Nicholsons are also accredited with CHAS and Arboricultural Association. The Company recently won an award as Cherwell Established Business of the Year 2019, as well as Oxfordshire Large Business of the Year awards 2019.