Environmental Planning Advice
The management of landscape and habitat resources is a core strength of our business, and we can use this expertise to develop high quality, sustainable strategies, plans, work programmes and budgets to facilitate the full spectrum of client projects, from large scale development to rewilding.
Our fundamental understanding of the cost implications of landscape and habitat creation and management means that our schemes are proportionate and deliverable and result in an ongoing improvement in the quality and value of these resources, and an increase in the saleability and value of adjacent built assets.
Our understanding of the entire development process ensures that we are well placed to provide technical advice throughout the concept, planning, design, construction and management stages, overseeing schemes from inception onwards as part of a 'landscape led' development approach that is well received by stakeholders and planning authorities.
Our Capabilities
Arboriculture
Trees are fully recognised as a material consideration within the planning process. Most local planning authorities will include a statement within the Local Plan acknowledging the importance of trees in the wider environment. Veteran trees are protected by national planning policy. The increased protection for trees in the Environment Act will undoubtedly increase the importance of trees in the development process.
Development proposals will need to demonstrate that trees have been fully considered and had an influence on the design process. Detailed guidance on this process is provided within BS5837 (2012): 'Trees in relation to design, demolition and construction – recommendations'. Planning authorities will expect to see that professional advice has been obtained for the management of trees on a development site, and that this advice is in compliance with the guidelines provided in BS5837.
Our professional team will ensure that you meet the requirements of the local authority, and our full range of services can support you through all stages of your planning services can application.
OUR SERVICES
Tree Reports
Tree Constraints Plans
Arboricultural Impact Assessment
Arboricultural Method Statements
Arboricultural Clerk of Works
Tree Collection Management
Tree Surgery and Removal
Trees and the Law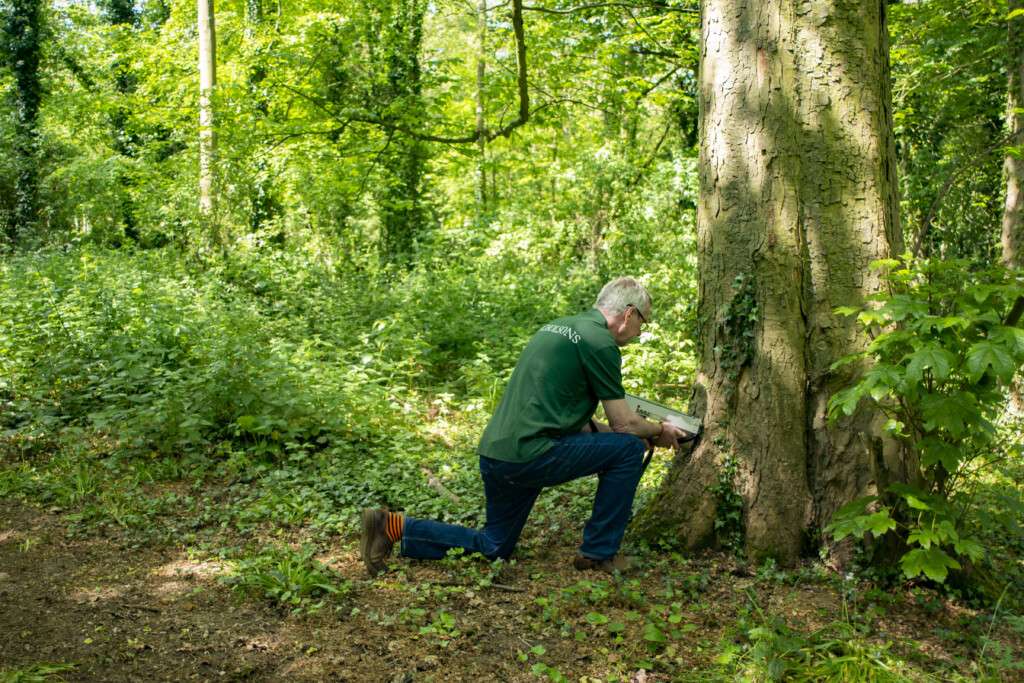 Ecology & Biodiversity Net Gain
Visit our full Ecology page by clicking here…
OUR SERVICES
Habitat and Protected Species Surveys
Licensing and Mitigation Schemes
Biodiversity Net Gain/Environmental Net Gain
Habitat Creation, Restoration & Management
Stakeholder Engagement
Ecological Impact Assessment (EcIA)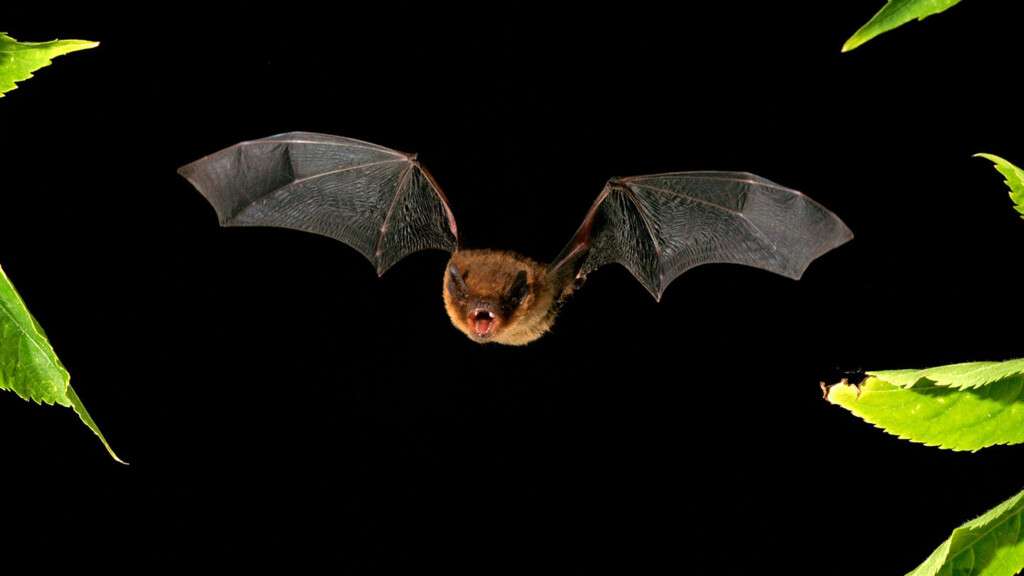 Green Infrastructure
Green infrastructure is the network of environmental spaces that provide services for people and society and offer habitats for wildlife, areas for education and recreation, and flood defence. They can also capture pollution and help to enhance air and water quality.
Through the provision of tried and tested planning documentation (Supporting Statements, Environmental Statement chapters, design reviews, implementation strategies, etc.) we can support planning applications where green infrastructure consideration is required and/or desired. Well-planned green infrastructure has been proven to significantly increase the value of nearby properties.
In addition, with the emerging biodiversity net gain agenda, green infrastructure can have a key role to play. Our teams' comprehesive understanding and integration with our ecology team can help to deliver these schemes, minimise costs and increase value.
As accredited accessors for Building with Nature, the UK's first green infrastructure standard, we can formally assess and accredit projects
through the standard, to provide the independent evidence-base to demonstrate how projects have gone beyond the mandatory requirements for biodiversity net gain to deliver real gains to the wider green infrastructure, which can greatly assist the planning process.
OUR SERVICES:
Green Infrastructure Strategies
Building with Nature
Environment Statement Chapters
Design Reviews
Implementation Strategies
Planning Application Support
Landscape & Visual Impact Assessment (LVIA)
We have a wealth of experience in the production of Landscape and Visual Impact Assessments (LVIA) for a range ofdevelopment types and scales, from single buildings to strategic urban extensions.
Our established assessment methodology follows industry best practice guidance and has been used to support our role as Expert Witness on many Appeals across the public and private sector.
We have invested in the latest digital terrain modelling software, LSS Elite, allowing us to provide a more thorough analysis of a study area enabling us to prepare several outputs including cross-sections, flythroughs and Zone of Theoretical Visibility assessments to better suit your LVIA requirements.
We can also provide verified wireframe and full CGI visualisations, which can be used to effectively demonstrate the impact of your developments to better support your planning application.
OUR SERVICES:
Landscape and Visual Impact Assessment
Expert Witness SupporT
Zone of Theoretical Visibility Assessment
CGI Visualisations
Planning Application Support
Expert Witness
​With a combination of technical experience and academic knowledge our Landscape Team are able to provide advice and support for planning Appeals. We have enjoyed Appeal success on numerous schemes working for both public and private sector clients, and providing sound and effective advice across a wide variety of landscape planning and landscape architecture topics.
OUR SERVICES:
Research
Proof of Evidence
Landscape & Visual Impact Assessments
Natural Capital Appraisal
For some years our specialists in this field have been researching the concept of Natural Capital and how best to implement strategies for clients to improve land management and future environmental security, and to capture emerging environmental funding opportunities as an alternative to traditional farming.
We are developing bespoke approaches that work closely with owners, managers and existing advisory teams to undertake both high level and detailed opportunity assessments and mapping that will deliver concise and relevant information to guide estate strategies and inform cost/benefit appraisals.
OUR SERVICES:
Natural Capital Baseline Assessments
Natural Capital Matrix development
Opportunity Mapping
Evaluation and Development of Commercial Opportunities
Stakeholder Engagement
Project Development and Management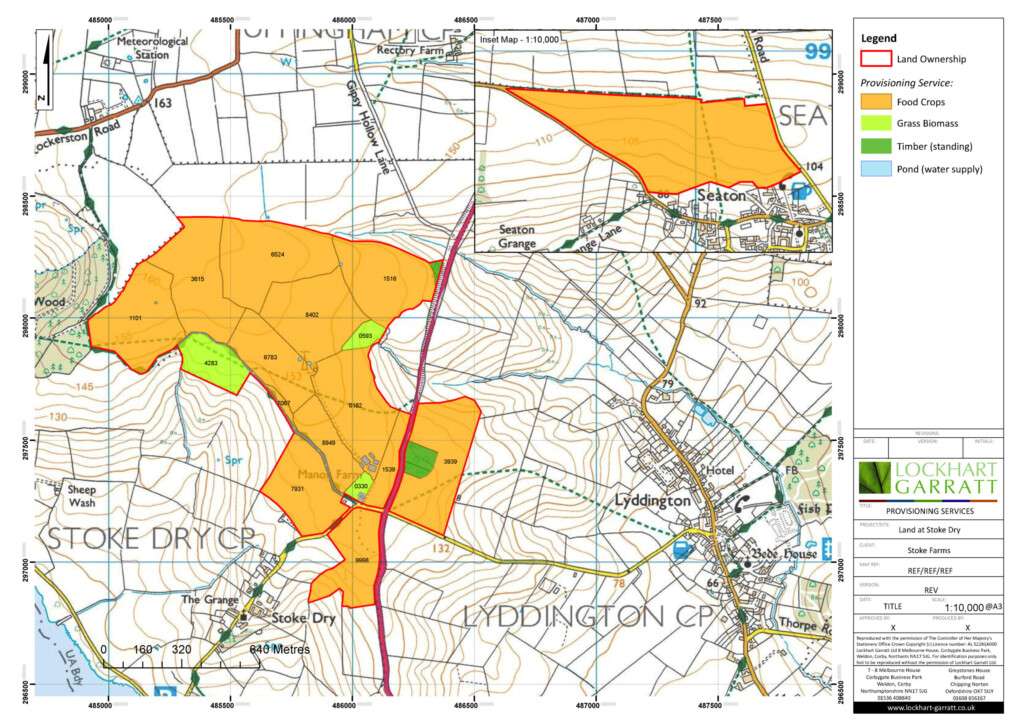 Soils & Land Restoration
Careful stripping, handling and re-use of soils can greatly reduce the cost of establishing new landscapes on development and restoration sites.
Working alongside planning consultants and surveyors our professional Soil Scientists can support this process, from detailed survey and laboratory testing to recommendations for re-use in agriculture, woodland and habitat (grassland, heathland, wetland) creation.
OUR SERVICES:
Review of Planning for Restoration Sites and
Stakeholder Liaison
Land/Restoration Survey and Management Planning
Soil Recce Survey and Advice
Detailed Soil Survey and Species Suitability Report
Agricultural Land Classification (ALC) and Soil
Resources ReportSoils Management Plan
Cost Engineered Design and Budgeting of Landscape and Habitat
Restoration and Aftercare Management Plan (RAMP)
Soils Supervision and Clerk of Works (including
Specialist Woodland Translocation)
Resolution of Issues with Land Restoration
Woodland Creation on Old Landfill and Derelict Land
Industry Research to Support Development of New Woodland Grants for Derelict Land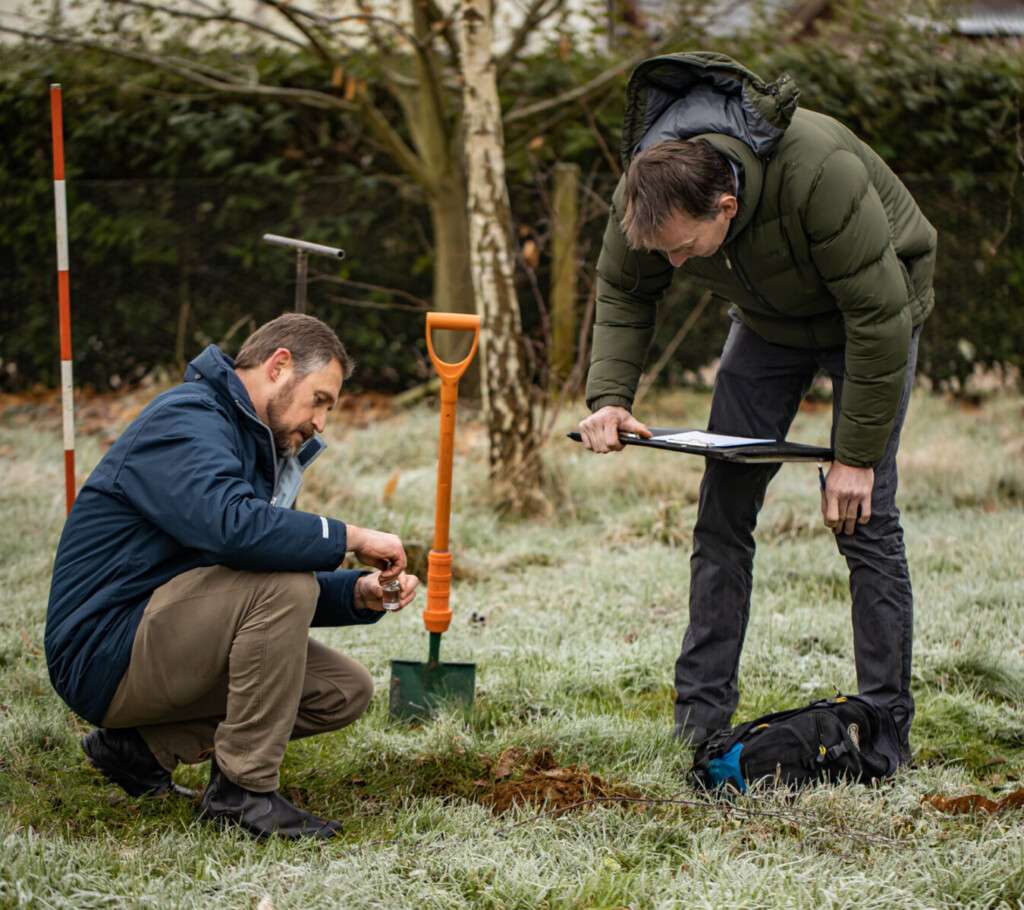 How can our landscapes team help?
Our expert landscapes team offer a wide range of services and would be happy to discuss how they can best support you.
Nicholsons is accredited by the following official organisations:
Approved contractors of the Safe-contractor scheme, Nicholsons are also accredited with CHAS and Arboricultural Association. The Company recently won an award as Cherwell Established Business of the Year 2019, as well as Oxfordshire Large Business of the Year awards 2019.