Deddington Primary School Vegetable Garden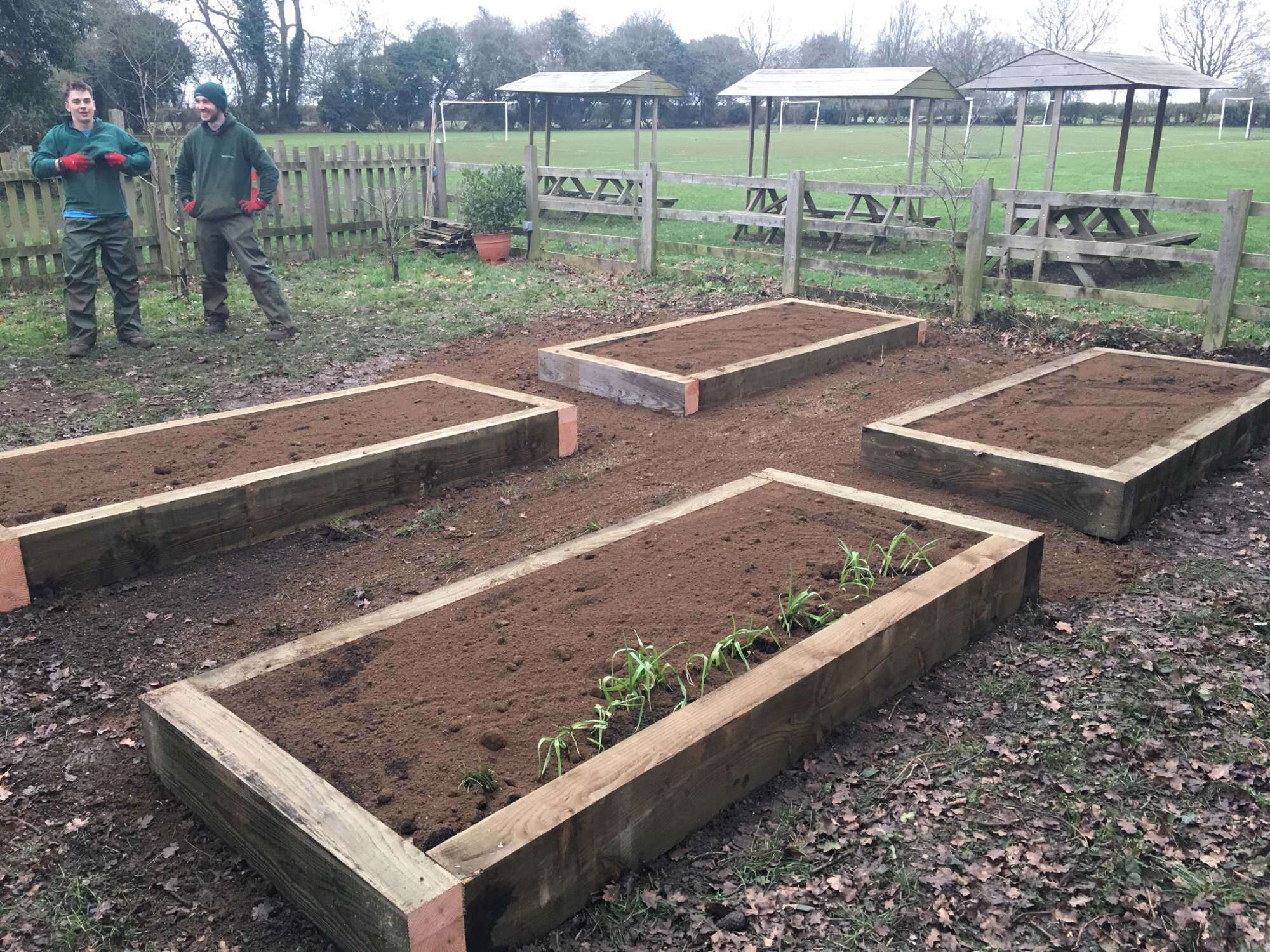 We recently received a letter from our neighbours at Deddington Primary School, asking for a bit of help with their vegetable garden, which had become tired over the years.
The garden had become uninspiring and was falling to bits, meaning the children could no longer safely work in the area. At Nicholsons, we are very passionate about getting children involved in gardening and the outdoors from a young age, so we offered our voluntary services to clear the area and give it a new lease of life! Our team have cleared the site for them, hedge cut the area to create a bigger space and built four solid sleeper raised beds, which have been filled with rich new soils.
I am delighted to say that we have created a space that the children and teachers can use safely and effectively to grow their own vegetables in the spring and summer. We look forward to seeing some pictures of their home-grown produce!
Note from Charlotte Fagg (Deddington Primary School):
'Although we had given our garden lots of love and care, over the years it had become tired. The soil had lost lots of nutrients and was full of bugs. Our wooden borders rotted away and the brambles were overgrowing. We sent a letter to our local garden centre called Nicholsons to ask for some help. We are very lucky to say that they said yes and came to our school to refresh our soil and fix our beds!
Thank you so much Nicholsons Plant Centre. We love our new garden and we are excited to get growing!'