2017 Kenya blog: Day 5
Alarms sounded at precisely 5am on Friday morning. Outside, the sun was already starting to rise and gradually, as we all began to wake, a buzz of excitement filled the air – today was Safari day!
Peter, our driver and tour guide, arrived soon after breakfast and we all piled into the mini-van to bump down the school track, through the town of Voi and out the other side to the gates of the Tsavo East National Park.
Within minutes of driving into the Park, a muffled shriek erupted from the back of the car as one of us spotted the red/brown back of an elephant. Then another, and another, until we realise that there were elephants all around us. As we progress down the dusty track, six elephants strolled lazily into the path of the car, forcing Peter to stop. It was clear they were moving for no one, so we turned about and headed off in a different direction. As we bounced along we saw ahead, not a crowd of elephants this time, but a group of other vans…something was afoot!
And indeed, on a fallen tree at the side of the road, three magnificent lions lounged lazily in the dappled light of the morning sun. This time, we were VERY quiet! The occasional whisper and click of a camera was all that could be heard until finally, after about 15minutes of posing, the group prowled off into the scrub and we moved on once more.
About 5 hours later, we concluded our immense tour of the Park. We'd seen ostriches, zebra, meerkats, gazelles, antelope, giraffes, buffalo, warthogs and so many weird and wonderful birds it was almost impossible to take it all in.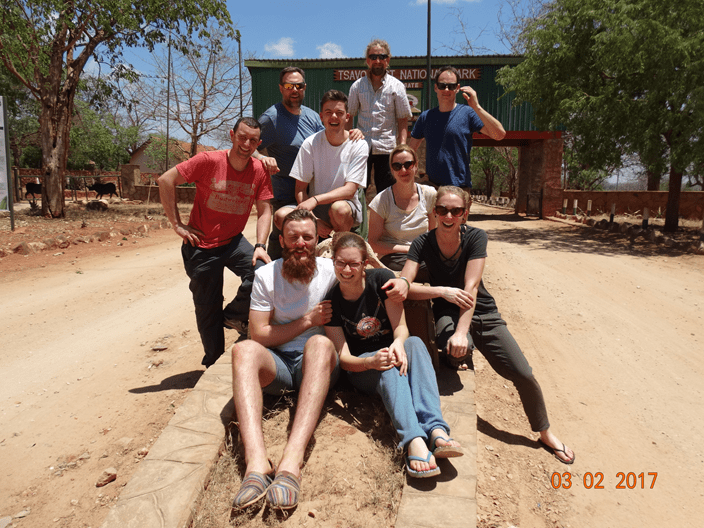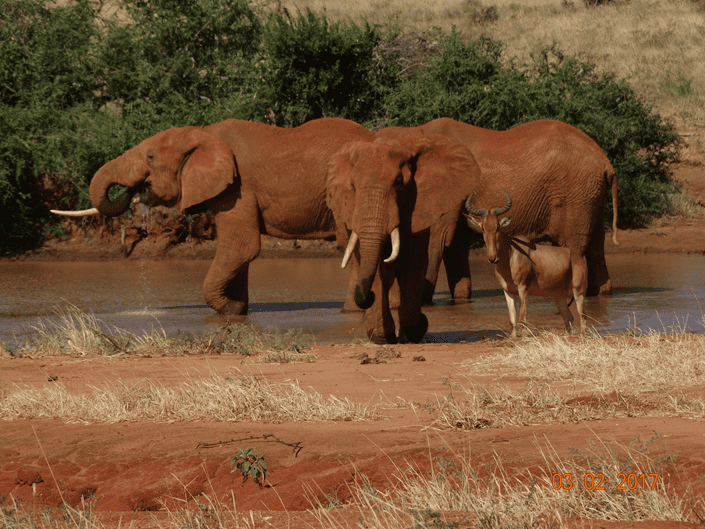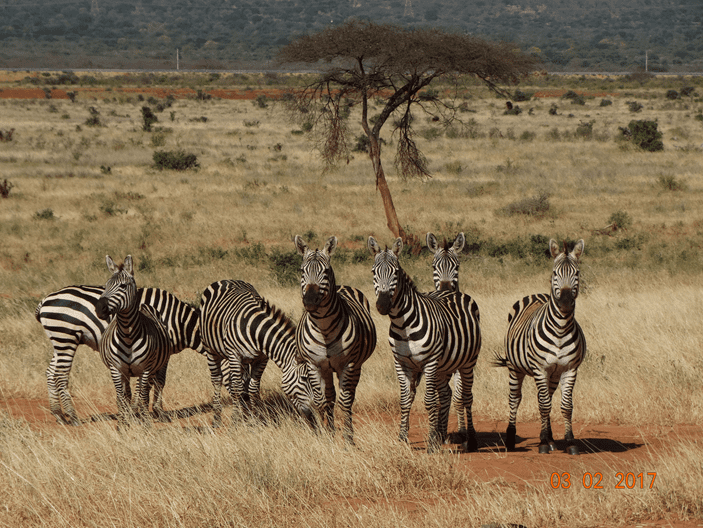 Once we had left the park, we heading to St Barnabus Church and Nursery, where we were greeted by Bishop Liverson and almost the entire clergy of the Church, as well as a little, excited group of children. We were invited to watch the children sing and count in their classroom, surrounded by bright paintings and drawings the children had made. We were all very impressed with their skill level but then had the unnerving task of teaching them a song! We decided to stick with an old favourite; 'Heads, Shoulder, Knees and Toes' but it was pretty abysmal singing on our part!
We made a hasty exit after that and, once we'd had lunch, we left the Nursery to visit the home of one of the teachers at St Bartholomew's School, George. He led us through the higgledy-piggledy streets of Sofia, where inquisitive little children kept popping their heads out from behind the houses and then running off in fits of giggles.
We arrived at his family home where we were warmly welcomed with a piping hot cup of Kenyan tea. We were introduced to his brother, sister in law, niece, nephew and sister and George proudly told us a little of his family history. We were then shown photo albums of weddings and celebrations and many other members of his family.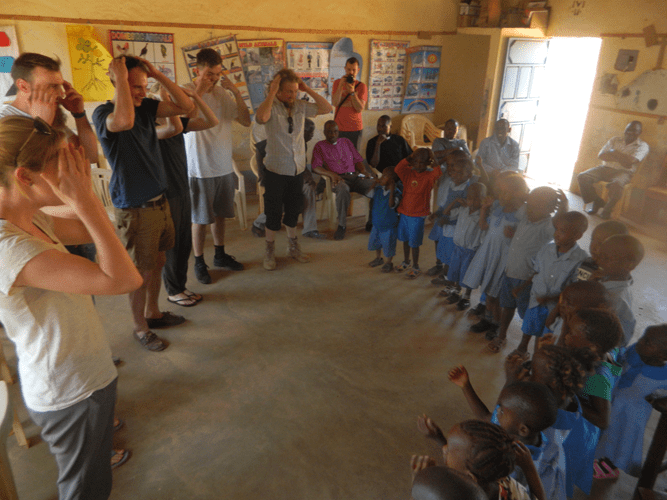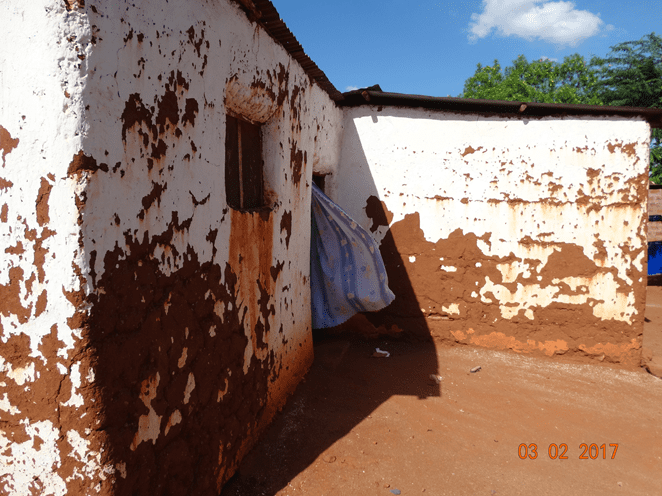 The day concluded with Jack reading us his own, slightly bizarre, interpretation of "Peter Rabbit"… Tomorrow, we would be heading back home. I think it's safe to say we were all moved by the experience. It was almost surreal to think of our lives back home and how much they differed from this one and yet, we all felt so comfortable and at ease, thanks to George, his family, the Bishop, Principle Evans, and everyone else we met along the way.