2017 Kenya blog: Day 1
We left the Hotel at 7:00am after a very interesting breakfast of both Kenyan and more western foods (I think Kev is still upset that he didn't get an omelette cooked by the hotels egg-chief). It's a six and a half hour from Nairobi to Voi which sounds like a long way… And it is! Especially in a minibus with nine other people and all their luggage! It was hot and it was windy but we all survived—and saw our first Zebra!
We arrived at the school in the early afternoon and met Bishop Liverson, George (teacher and former Rafiki student) and Principle Evens. We had a brief tour of the school and signed the visitors book in the principle's office. We then headed to the site of the chicken run to meet the builders and hold a ground breaking ceremony with the Bishop. Then it was time for lunch (first taste of home cooked Kenyan food – very nice) before we set to work in the afternoon with our jembes and shovels to dig the foundations. Ruby, Rachel and Jake took a tuk-tuk into Voi to buy large amounts of water from the supermarket (and we did need large amounts of water!)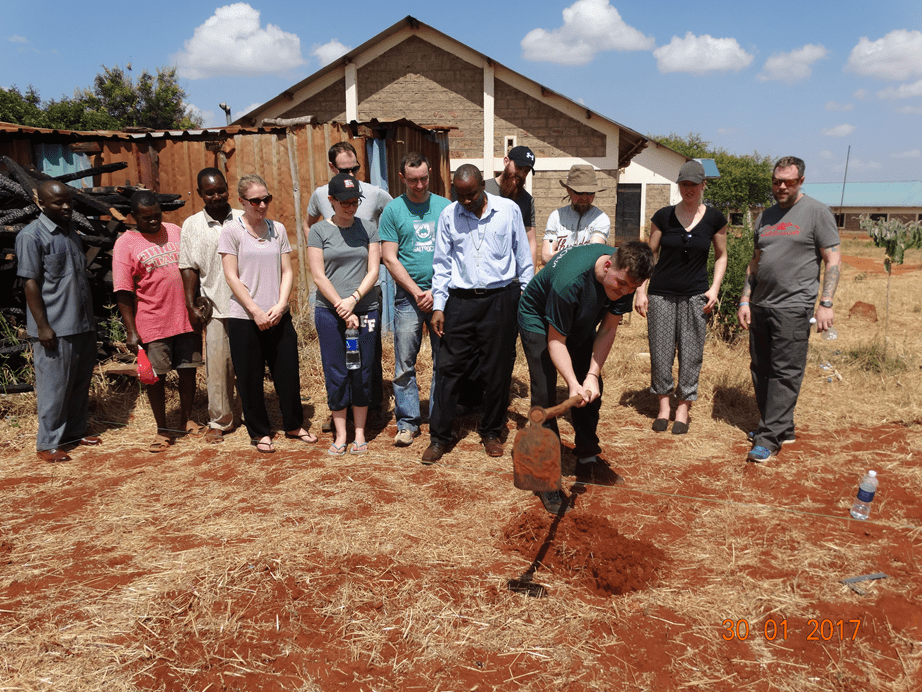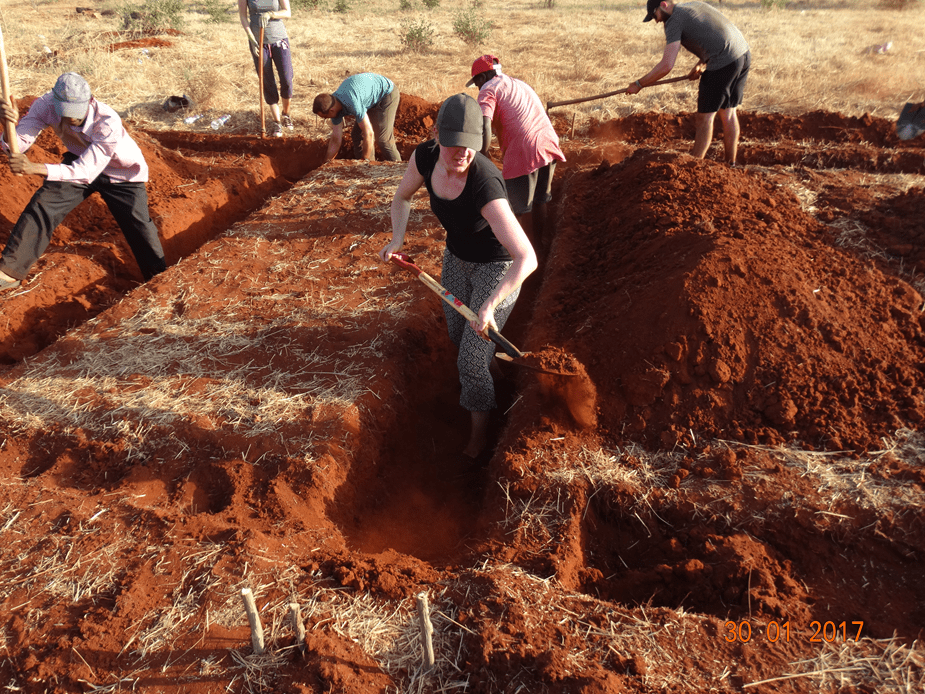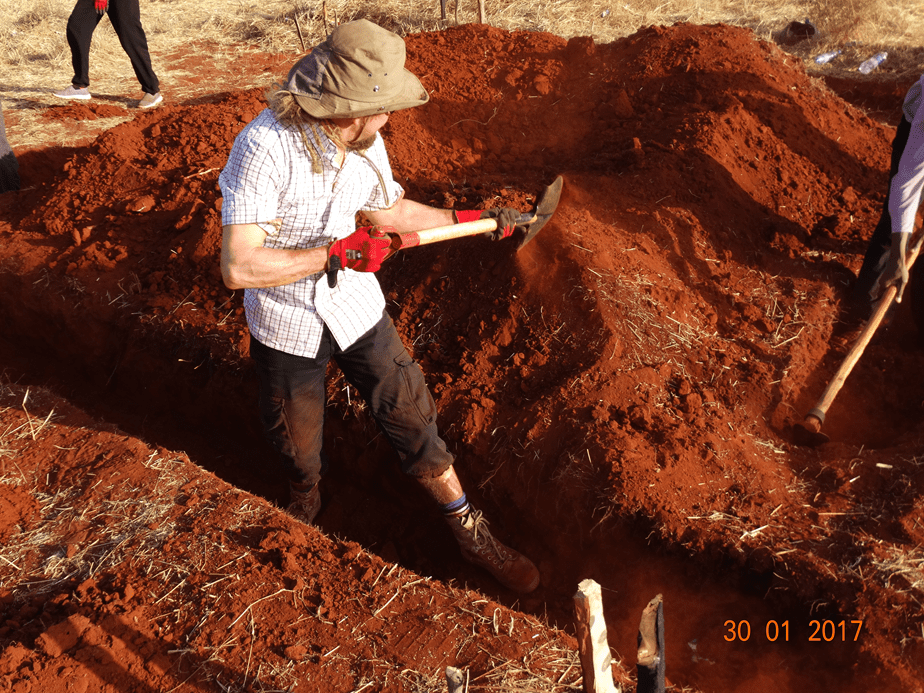 Digging the foundations took all of the afternoon and we were all very impressed by Mike's jembe-wielding skills! We finished the footings just before dinner. That evening we were invited to prayers with the students and some of the staff, at which we had to introduce ourselves to the students—I think Jack gets an award for the briefest and 'to-the-point' introduction. I think it was: "Hi, my names Jack and if you want to know anything about rugby, come talk to me."
That was it for our first day at the school… all we had to do now was build the chicken run!
Written by Ash Stevens – Nicholsons Forestry Team